Sometimes you just can't beat a good basic! I've shared my love for B.Tempt'd bras before. They are the comfiest bras that I've ever owned! My favorite is the future foundation wire free bra. This crop top bra is another great one and comfy enough to sleep in.
Now they have a one size fits most tank top and it is the comfiest top EVER! I love a good basic, and will style mine over and over again. I wanted to share some basics styled different ways so you can get an idea of how much use you can get out of a single item!
Everyday Athleisure Look. You can wear this with sneakers and yoga pants and go straight from workout to errands. When the temperatures cool down you can throw on a lived in denim jacket.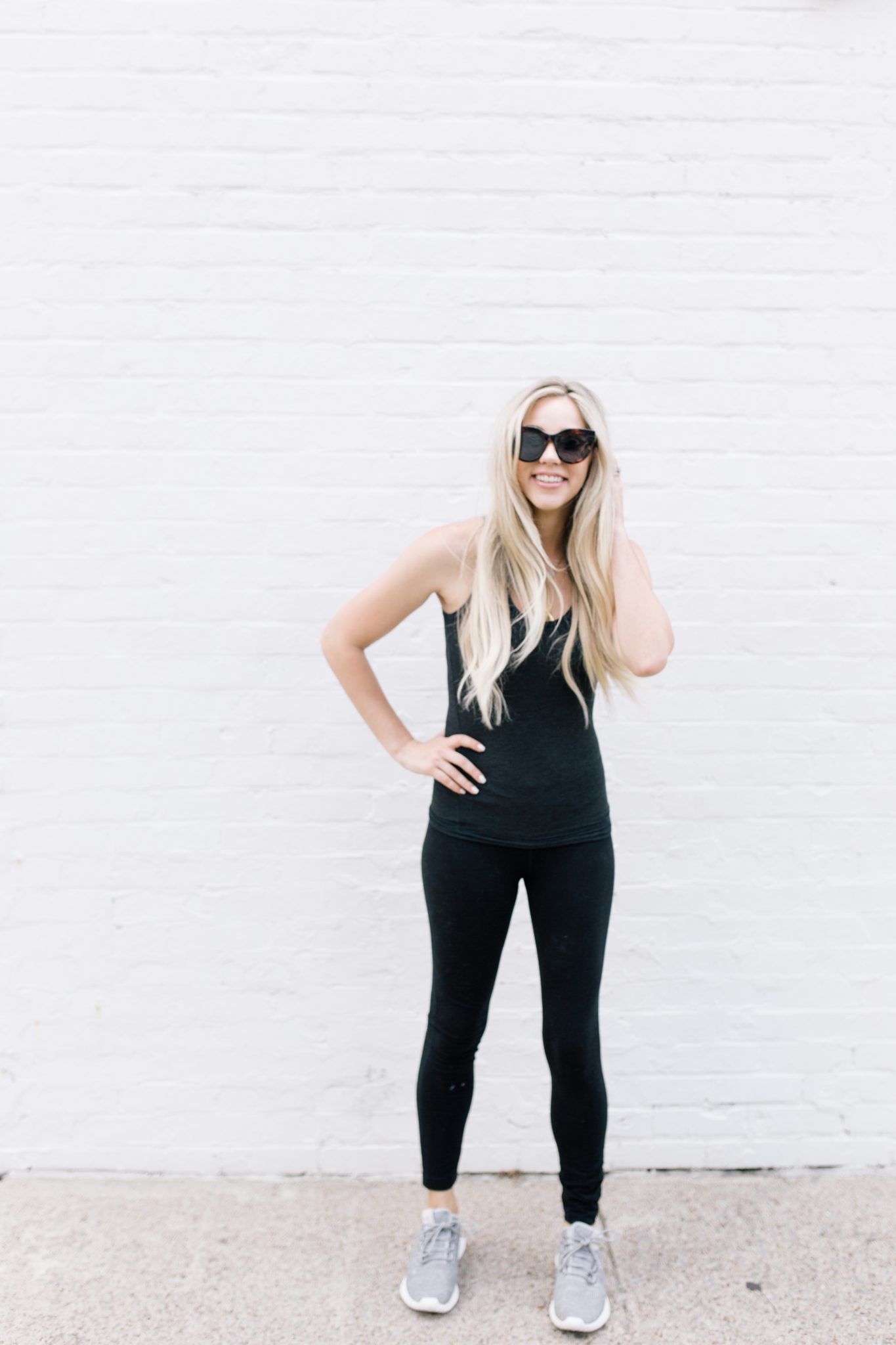 Over A Slip Dress. This is a great way to "dress down" a more formal slip dress and get more wear out of both. I paired mine with sneakers and tied the tank up above the hips to be a bit more flattering. This would also be great with a pair of wedges and a big statement earring.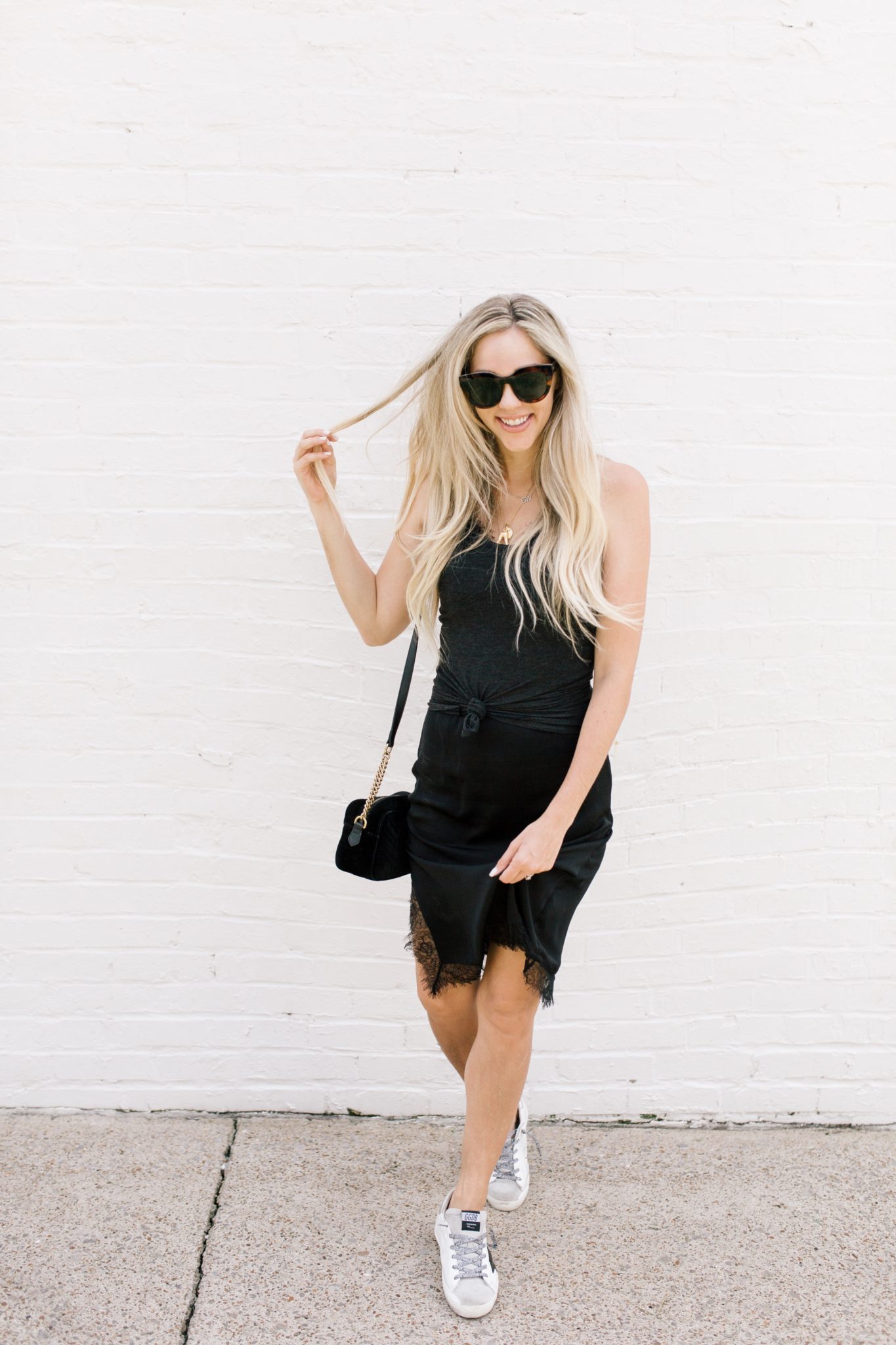 The Classic Jennifer Aniston Look. I've always admired Jennifer Aniston's timeless style so I took this one from her style book. She wears tucked in tank tops or t-shirts with a distressed jean. I paired mine with a nude wedge to elongate the leg.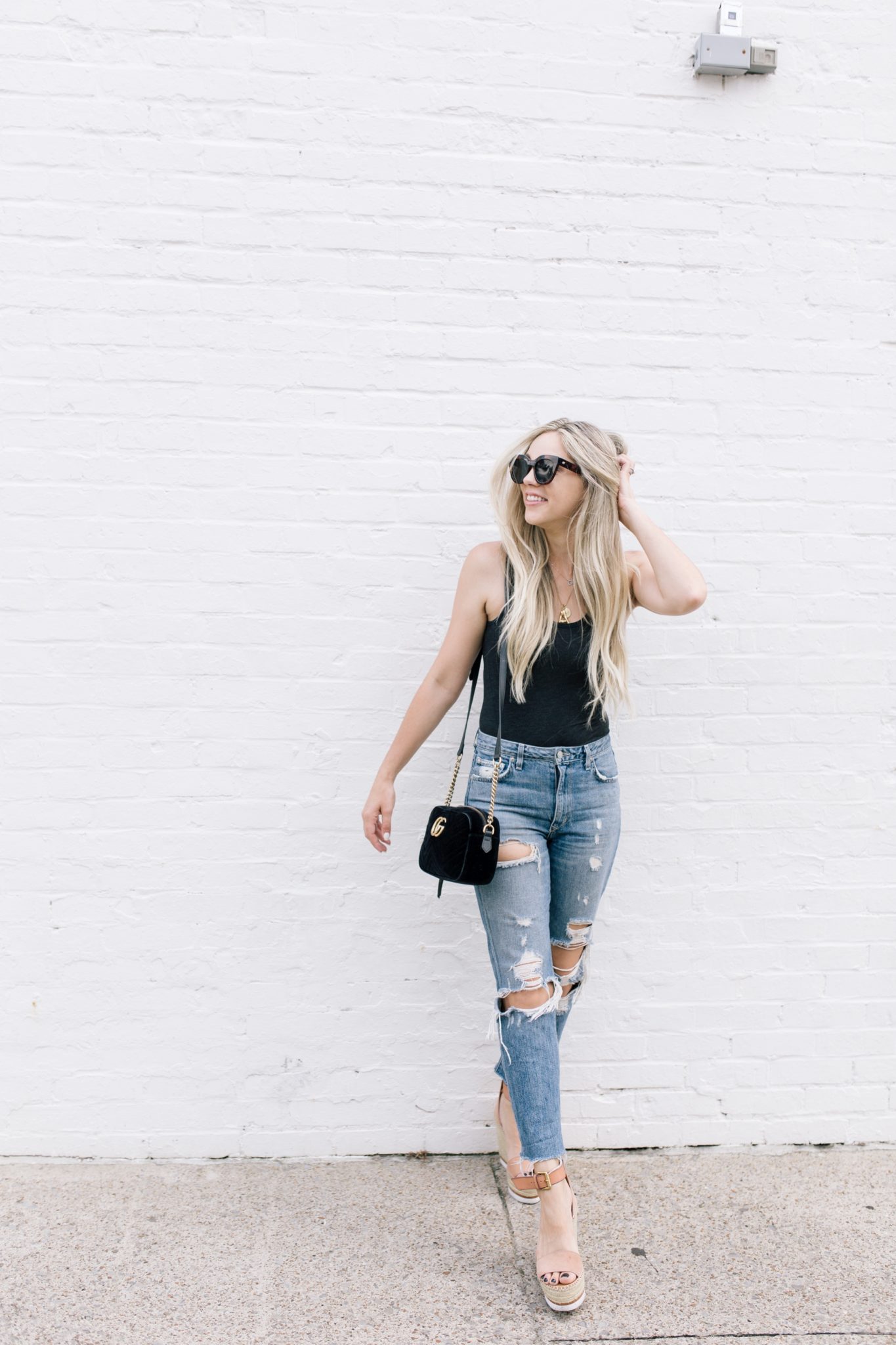 Most Lived In B.Tempt'd Items
**Thanks to B.Tempt'd for sponsoring this post. As always all opinions and thoughts are my own. I take pride in only sharing what I love and use authentically.**