Home Decor – Entryway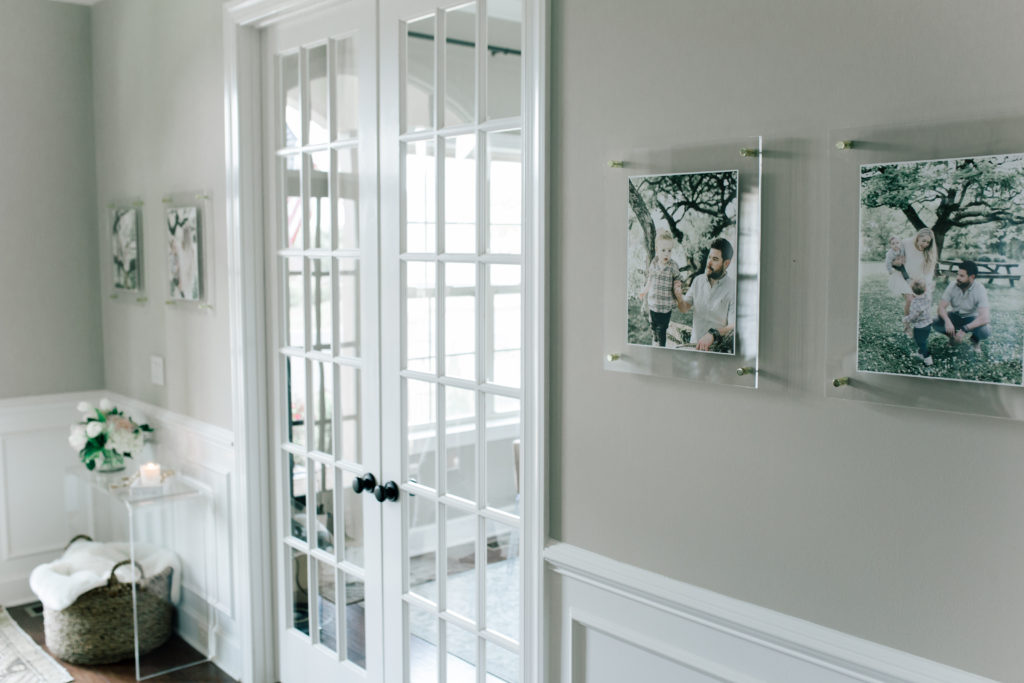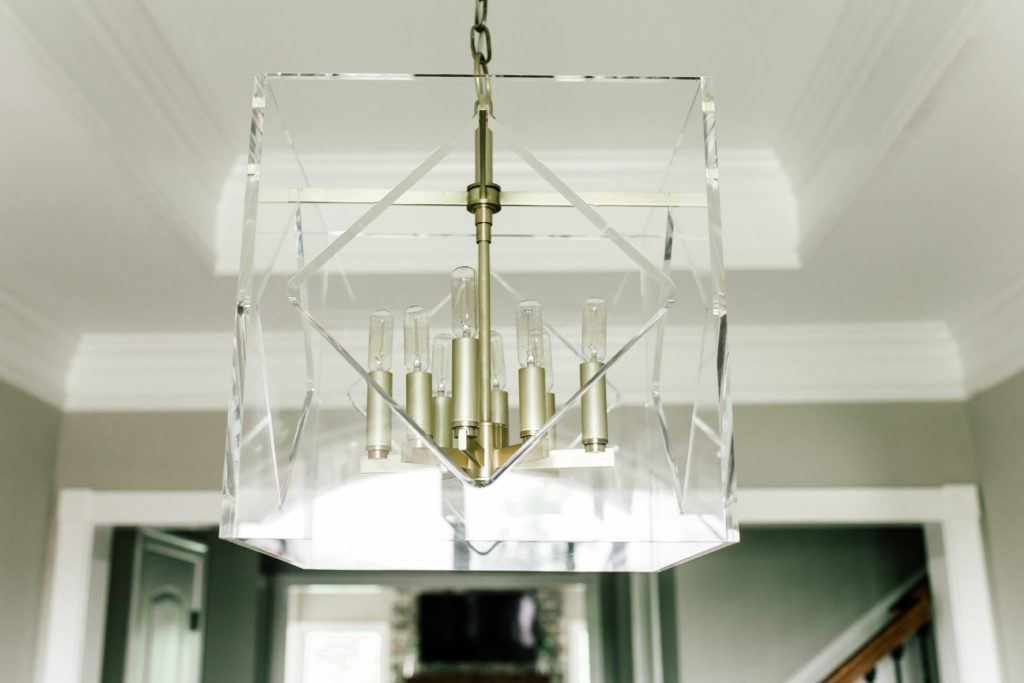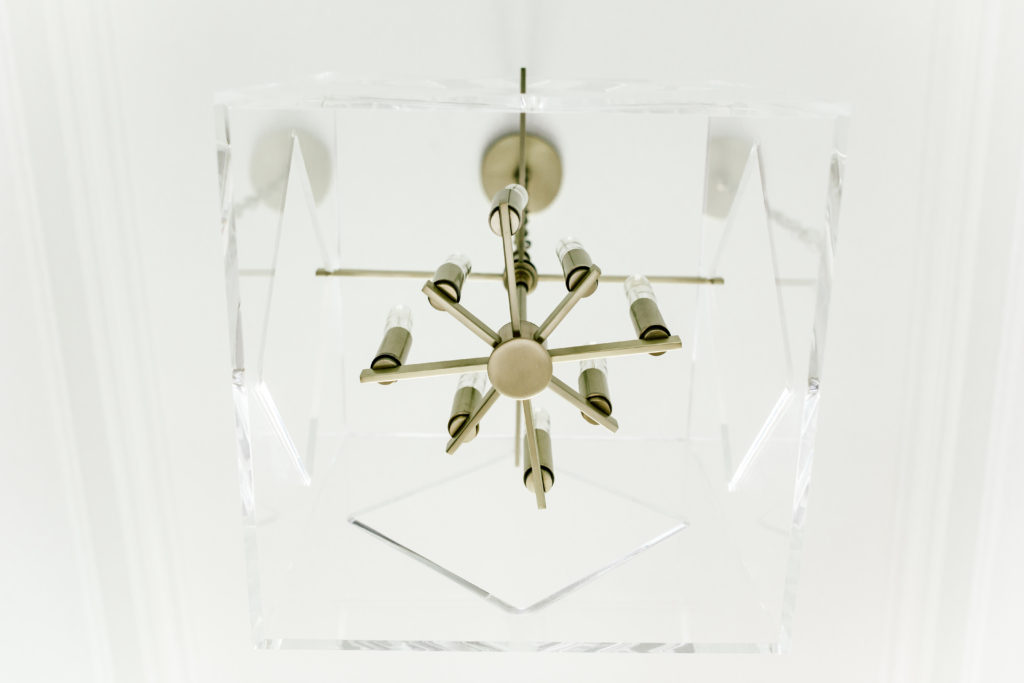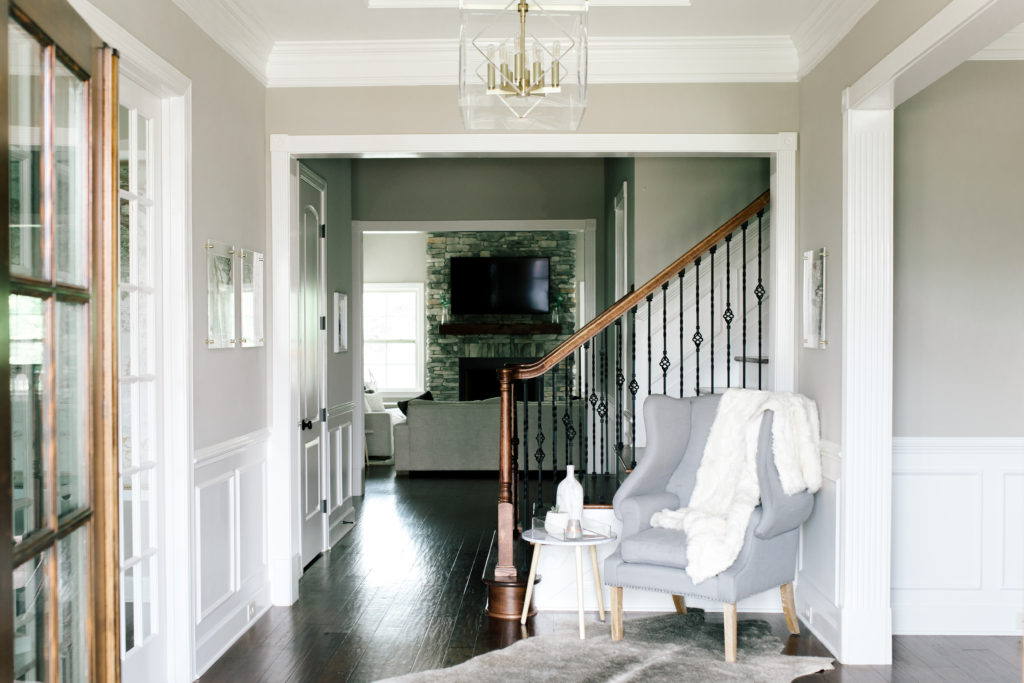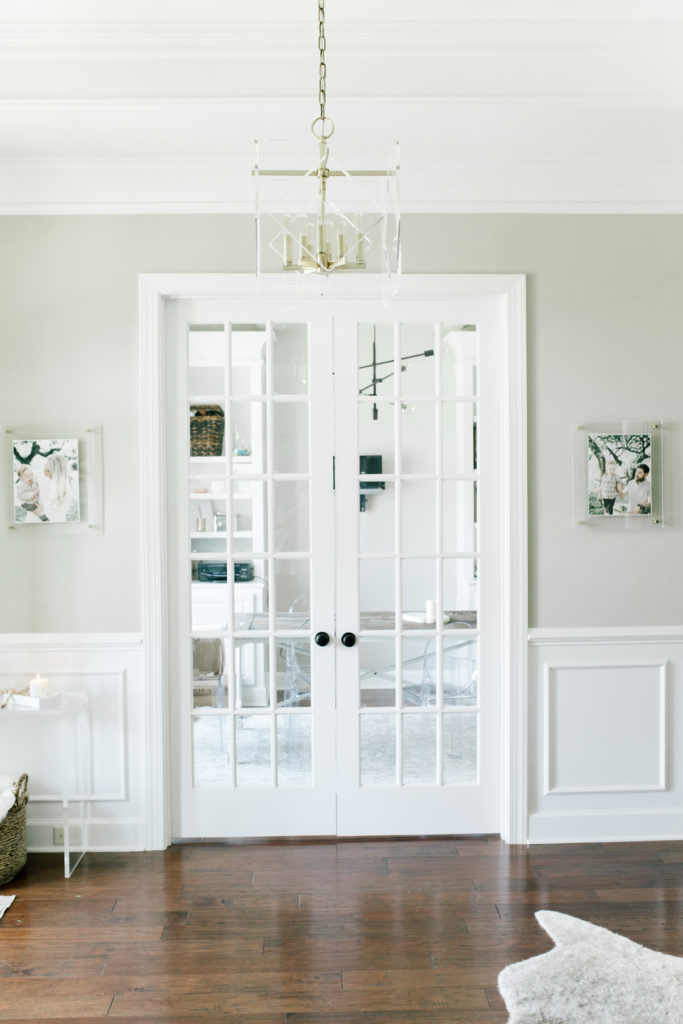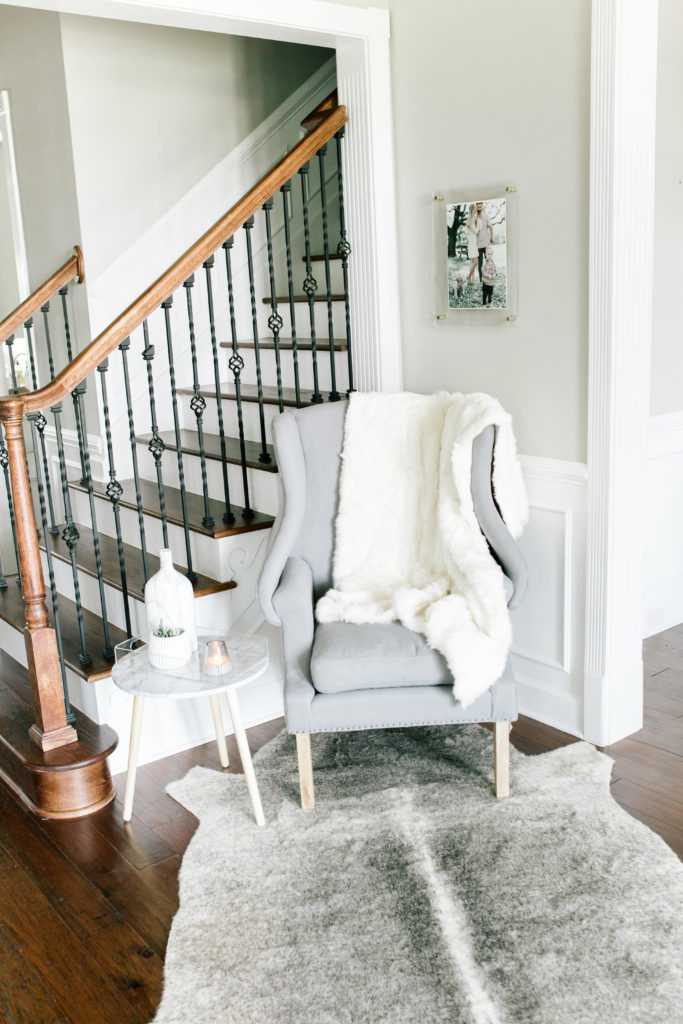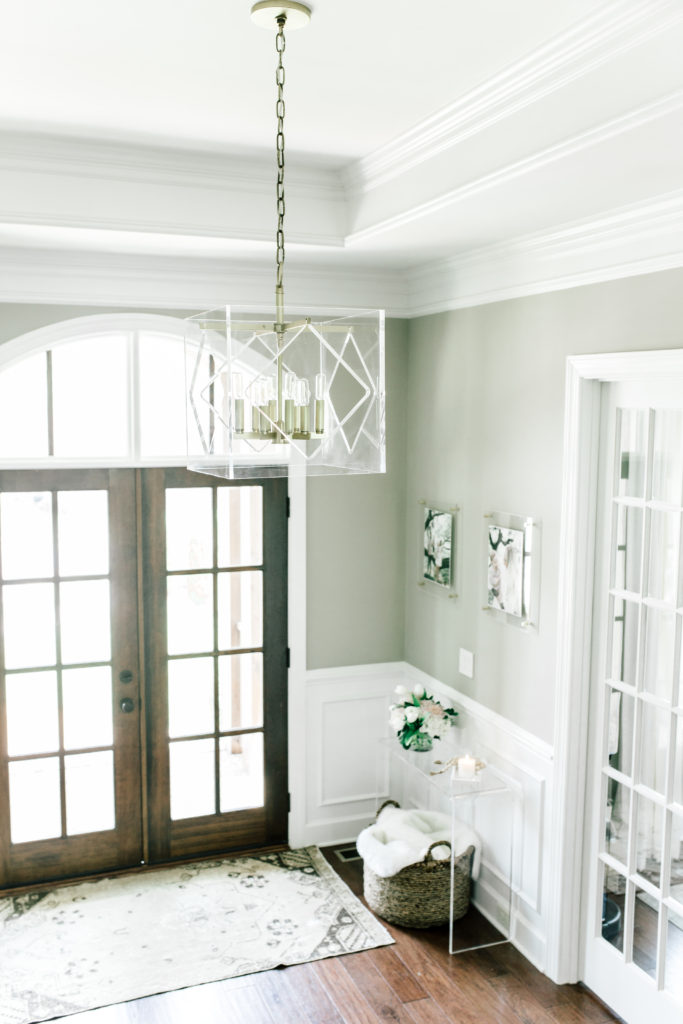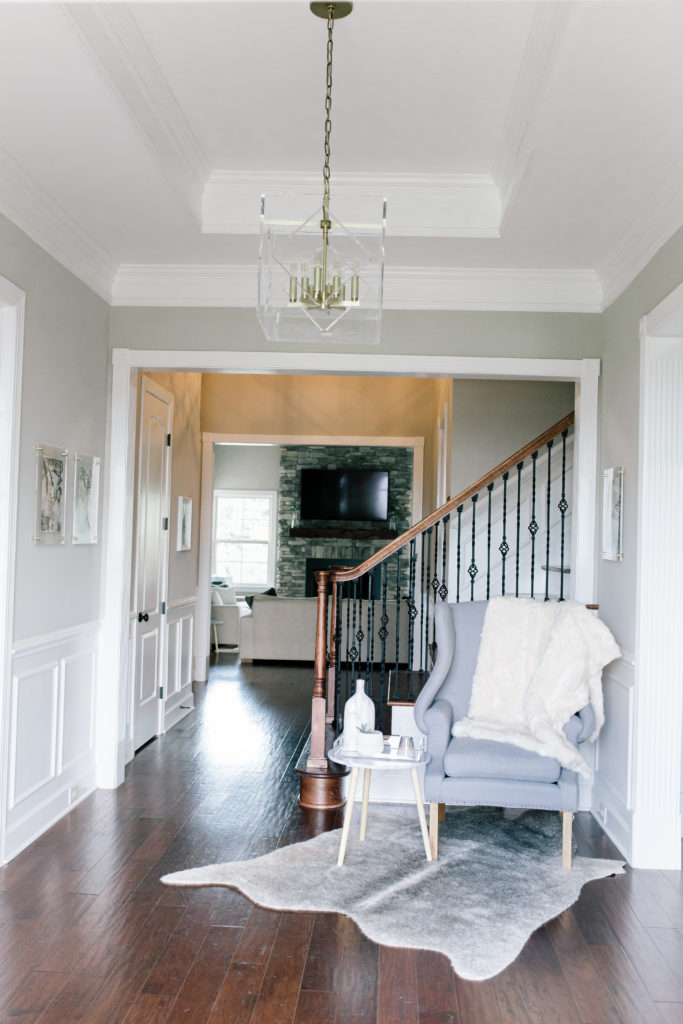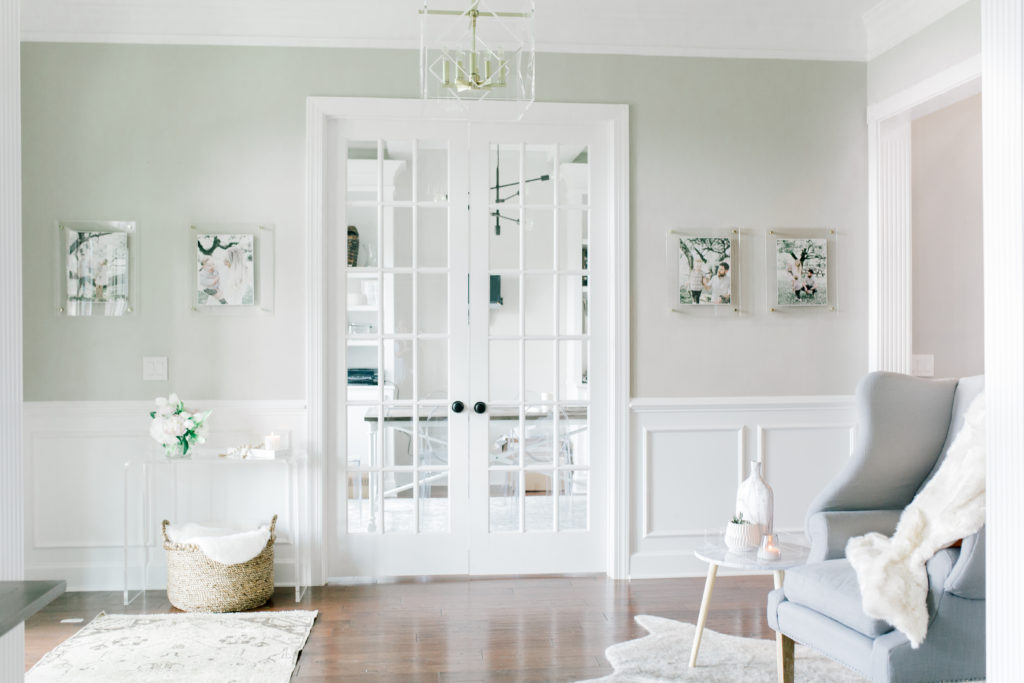 One of the first things you see in a home is the entryway, but so often it's the last to get decorated. I wanted to make ours a little more special and put it high on the "to-do" list when we moved in.
I pinned this Hudson Valley Acrylic Chandelier on a "dream home" board awhile back, and I knew that the entryway of this home would be the perfect place for it. It replaced a iron pendant that was pretty vanilla, and I couldn't be happier with the transformation! There are several different sizes, but this is the Travis pendant 20″ in the aged brass finish. You can find the exact one HERE.
When designing a space I start with a statement piece and let that inspire the rest of the room. I found a few other acrylic pieces that compliment the chandelier well. These floating acrylic wall frames line the walls, and blend in perfectly. They have brass knobs that give it that little something extra. This acrylic console table is in our living room as well. It's not a very large space, so the acrylic blends without looking too bulky for the space. It allows me to have a home for a braided basket for storage and a spot for a tray or fresh florals to freshen the space.
Even though I kept to my typical neutral theme, I like to add different textures and prints. An easy way to add that is with rugs. I loved this vintage turkish rug that covers a lot of space and wanted an additional faux cowhide to cover more of the dark hardwood as well.
I wanted an inviting and comfy chair in the little corner, and found this grey accent chair. The shape is interesting, and slightly modern. The bottom has nailheads and a rustic looking wood. The perfect juxtaposition. A big cozy blanket makes anything feel more "homey." This one is by Little Giraffe. It's a splurge, but SO comfy. Some items are worth splurging and you can balance it out with inexpensive pieces that can be traded in and out. This marble top nesting table came in a set of two on Amazon for under $50.
I'd still love to add a picture light above each of the acrylic frames in a brass color to really make it pop. These aren't cheap so it'd be an investment, but I think it could really make a statement! What do ya'll think? Should I pull the trigger?
Home Decor Entryway Items