All of the cliche's about the love you feel for your own baby became instantly true the moment I met my son. We are so excited to welcome baby Georgie into our family. My heart wants to explode with love every time I look into his adorable little eyes. He has been the sweetest baby so far, and I feel lucky to get to be his mom. Getting adjusted into a newborn's schedule is hard, and you just want to be comfortable. I was able to wear the things I bought for pregnancy, like this beautiful bell sleeved blouse (and it's on sale!) These boyfriend jeans are slouchy at the waist and more comfortable for a post partum body.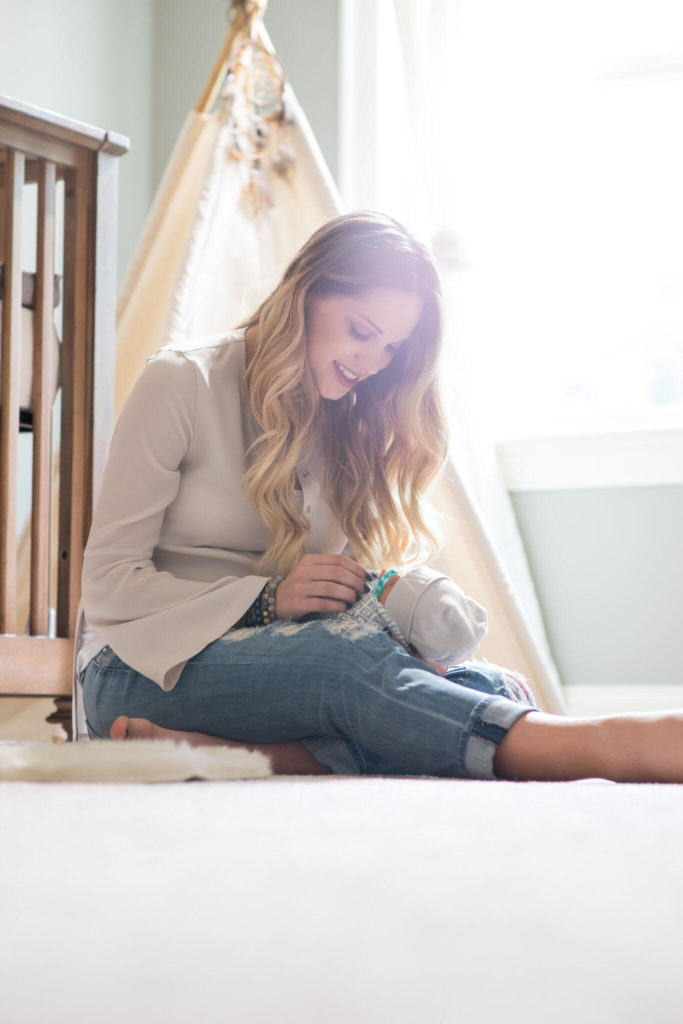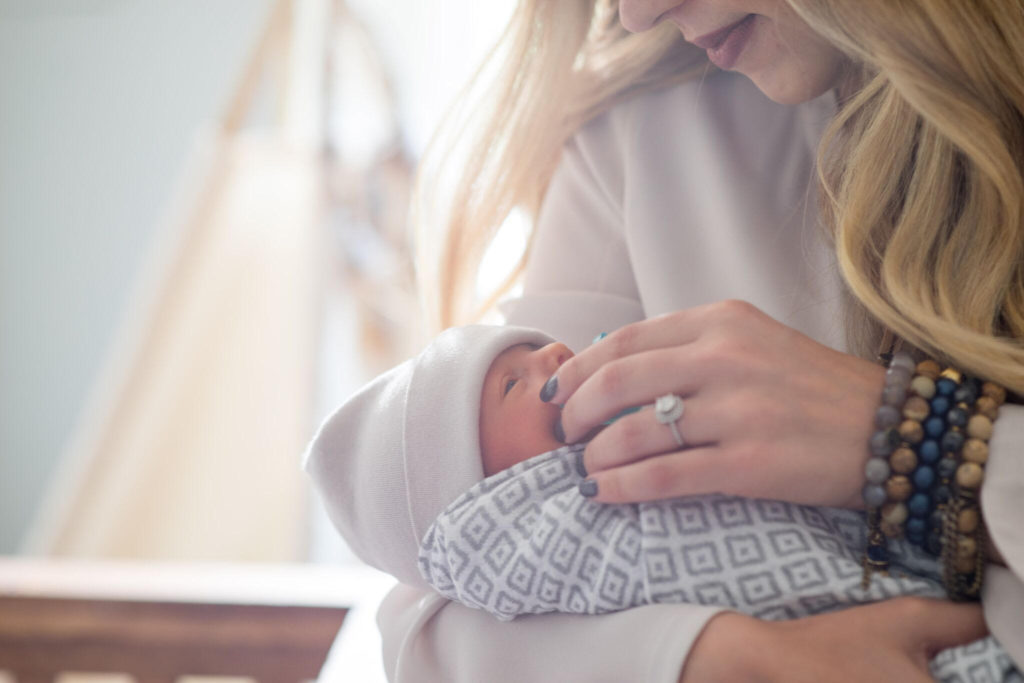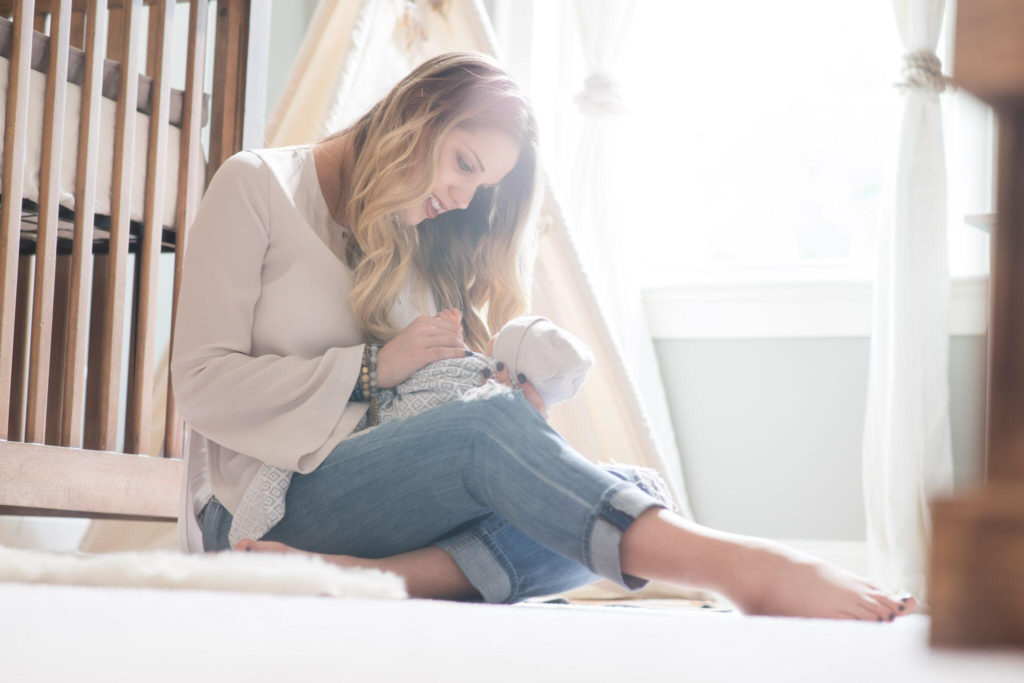 I had so much fun decorating G's room. It was a slow process and I would do one thing at a time over the course of my pregnancy. We are so happy with the final result. My parents crafted some of the items, which makes them extra special. The whole theme derived from the teepee, which my sweet parents made. Here is a similar teepee at a great price! I placed a dream catcher over the top to add interest. The chandelier and crib are both Restoration Hardware and were such great statement pieces, that I thought they were worth the splurge. This sheepskin rug keeps the room light, and I also put the babe on it to take sweet pictures.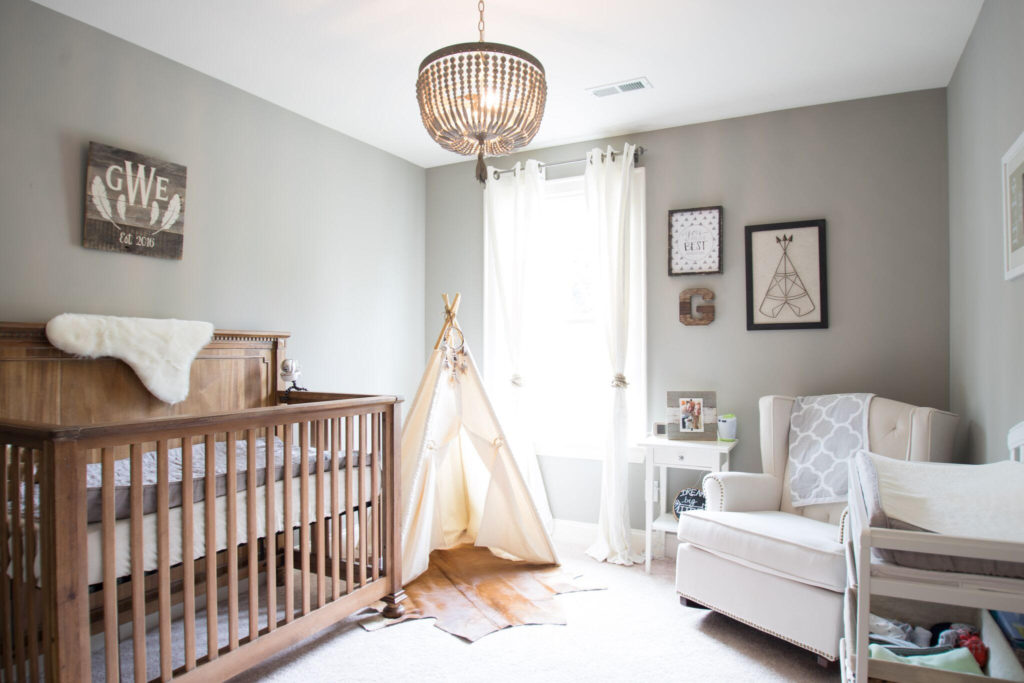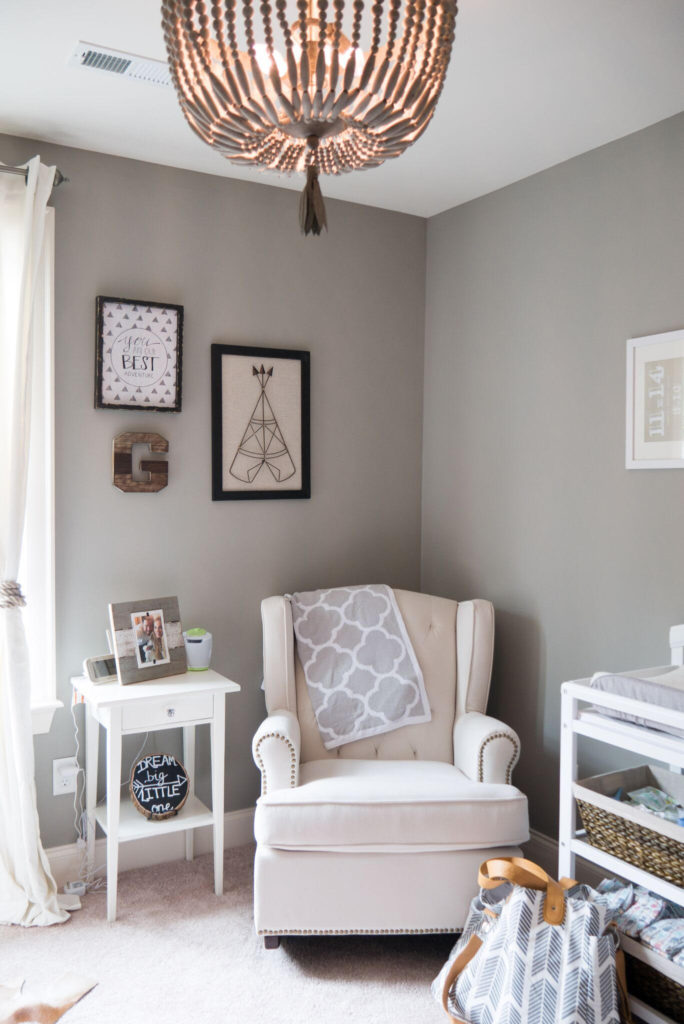 I knew I would be spending a lot of time in a rocking chair once the babe arrived. I wanted something oversized and comfortable, but still with some style to it. I thought the tufted back and nailhead detailing were the perfect touch. The printed blanket adds a little pop of print and is soft and great for late night feedings. These velvet curtains add some texture, but keep the room light and airy. We put a black out shade behind the curtains to make the room more comfortable and dark when he sleeps. I used rope from Michael's to tie the curtains up. (It was under $5.) I decided to go with an inexpensive changing table and then added baskets and basket liners for easy access to his essential items and lots of extra storage.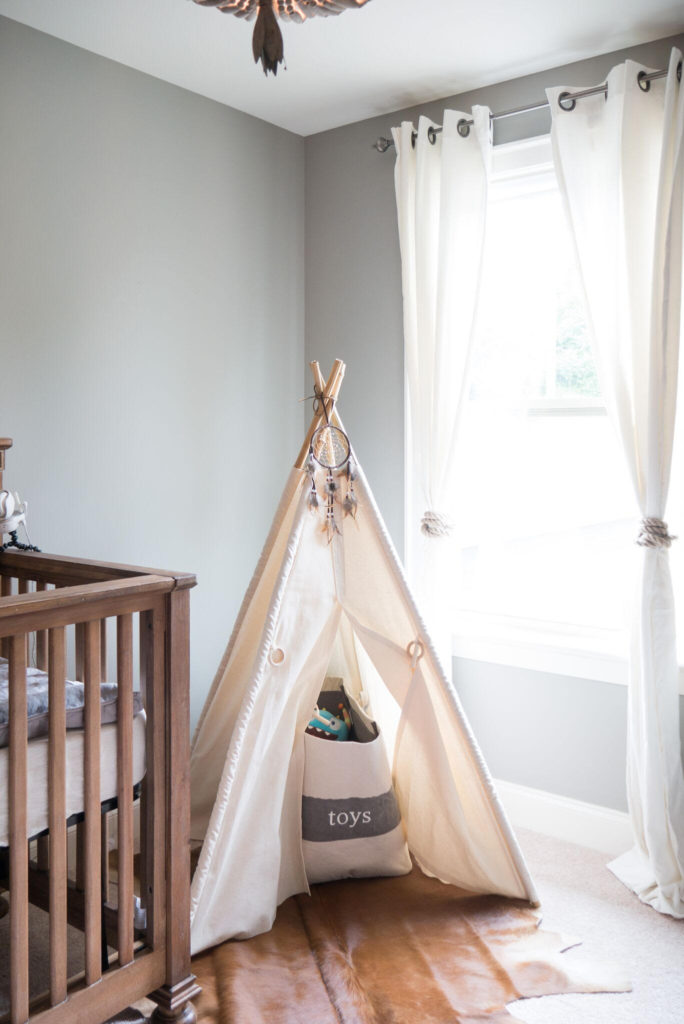 This sweet toy box was a handmade gift from some very sweet friends of ours. It goes perfectly with the room and is such a great statement piece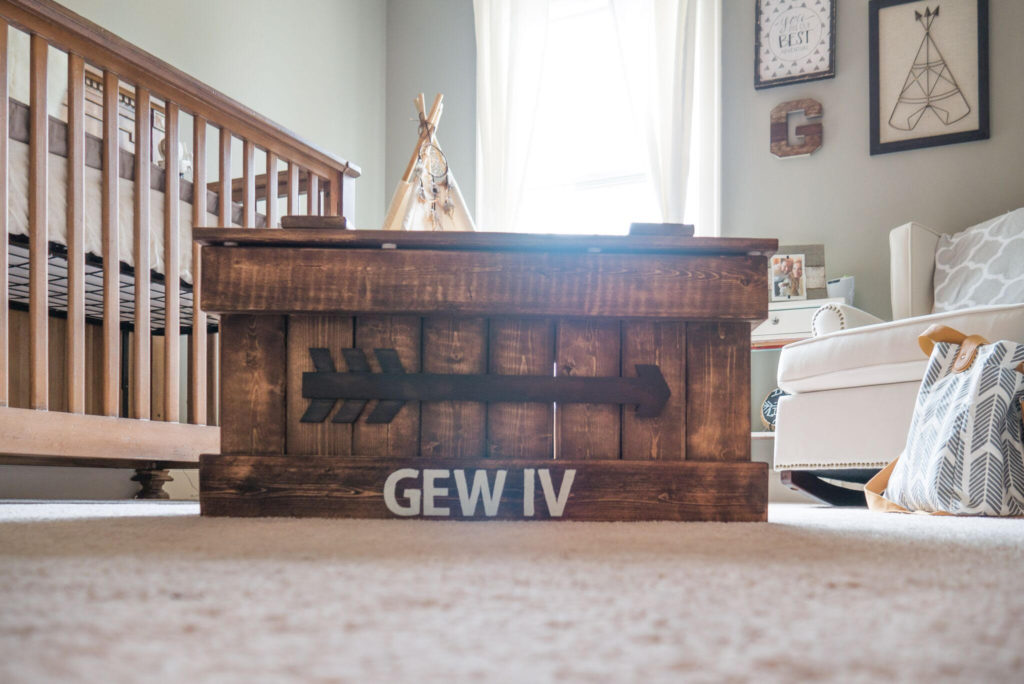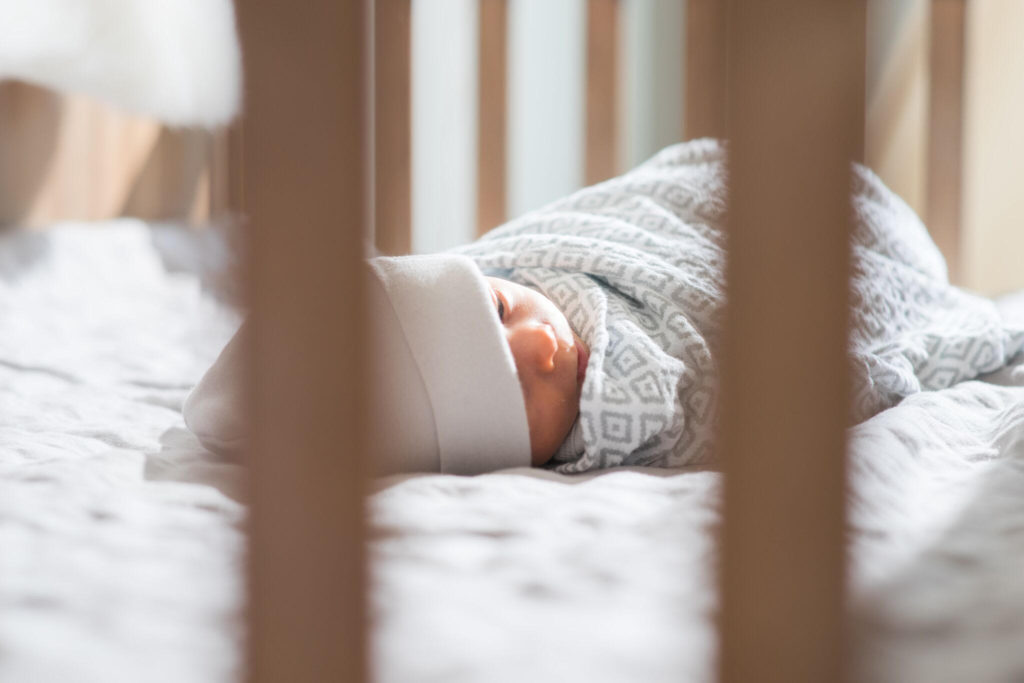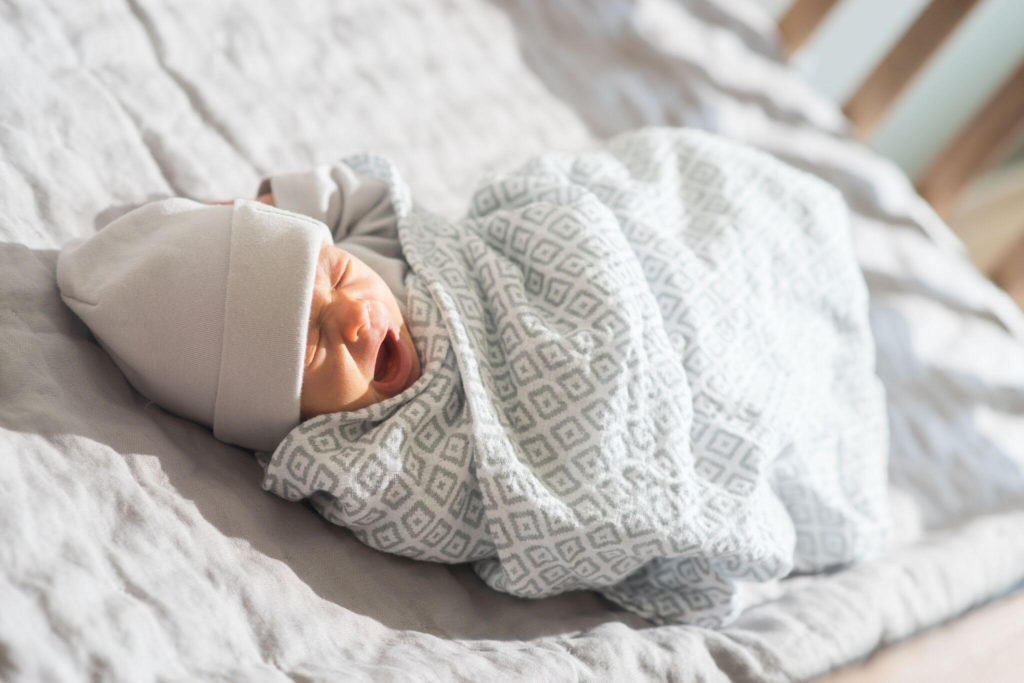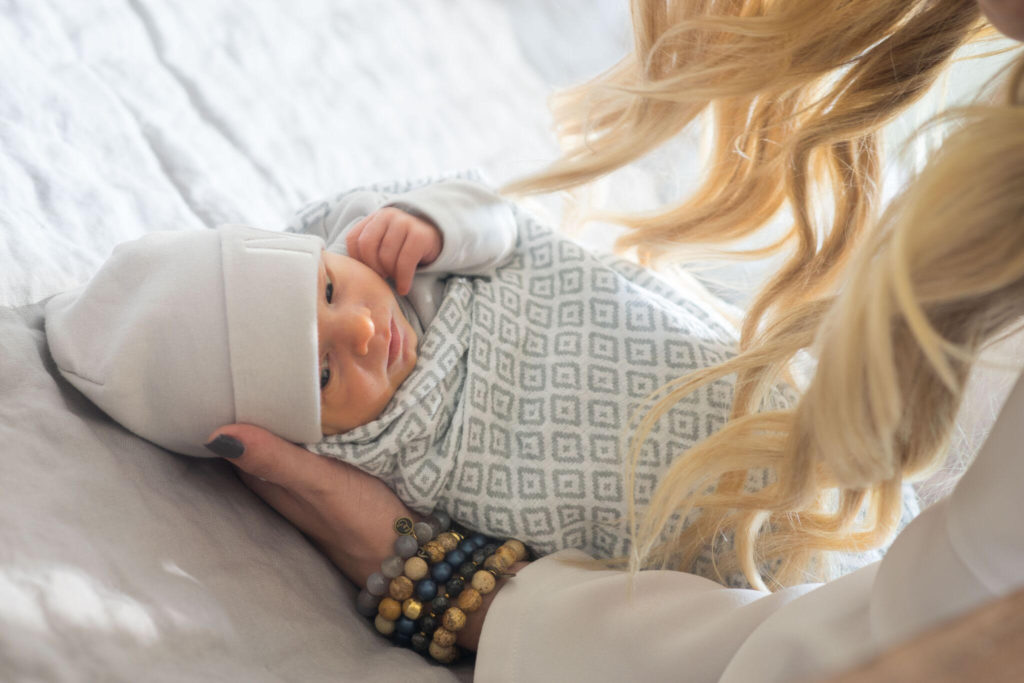 This  diaper bag was perfect for our stay at the hospital. I fit all of the essentials for the babe in here and it's nice and light. (Bonus: It's under $50!!)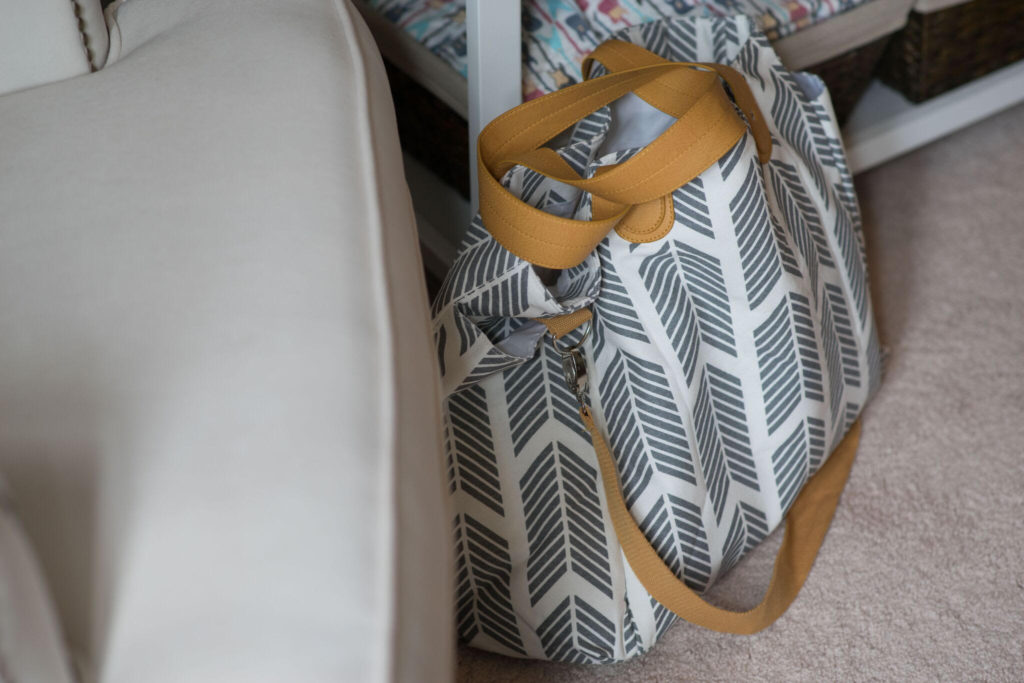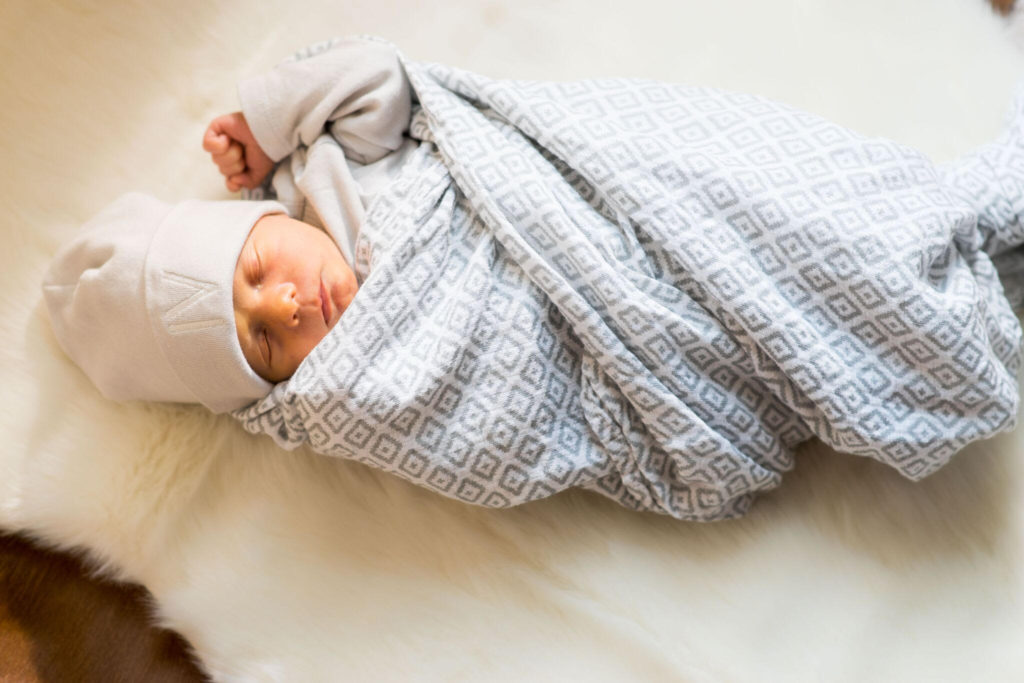 Outfit: Distressed boyfriend jeans | Bell Sleeved Blouse
Nursery: Teepee | Dream Catcher | Rocking Chair | Velvet Curtains | Sheepskin Rug | Changing Table | Baskets | Basket Liners | Printed Blanket | Diaper Bag
Xo,
ASH