How To Decorate Bookshelves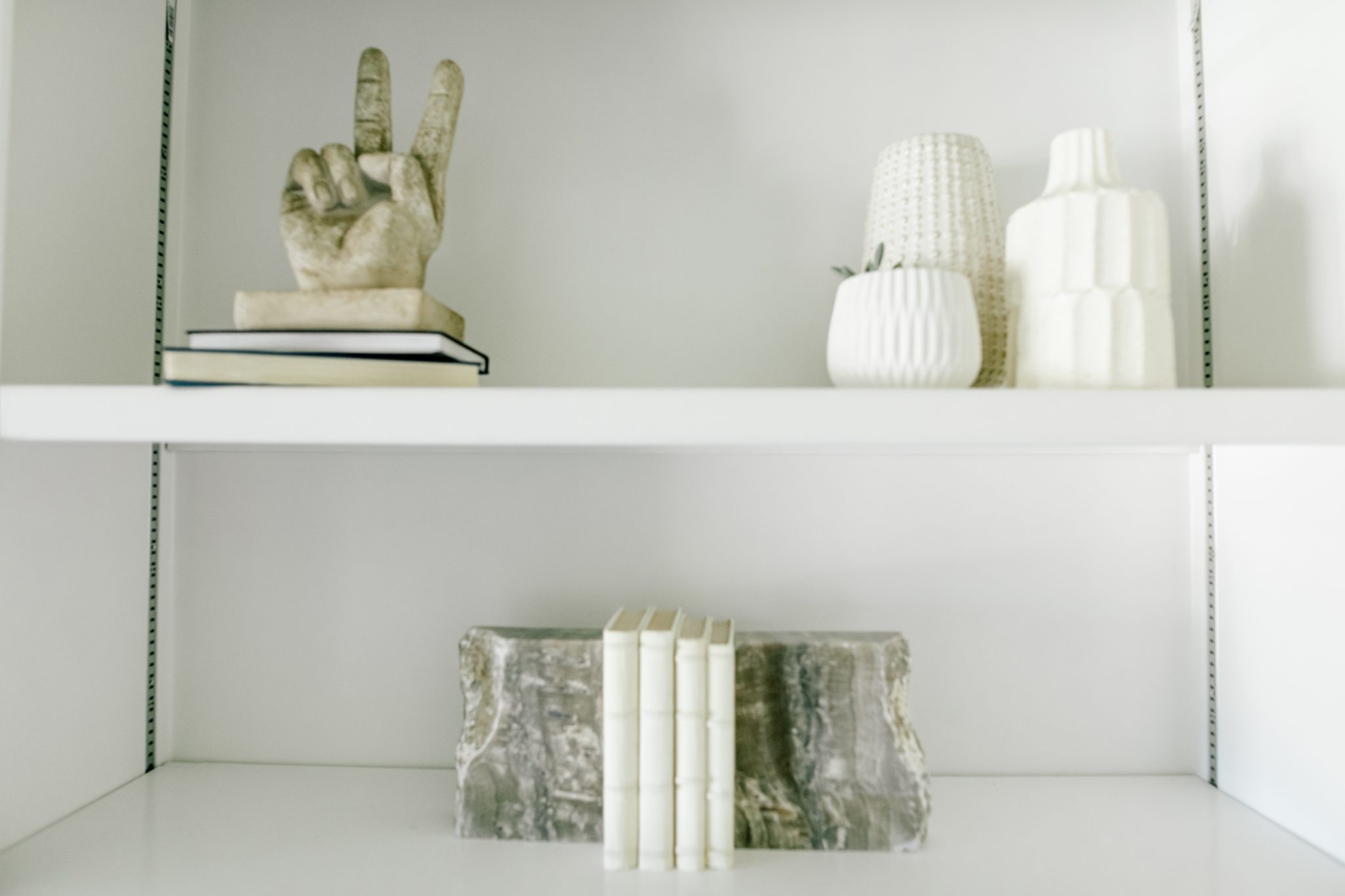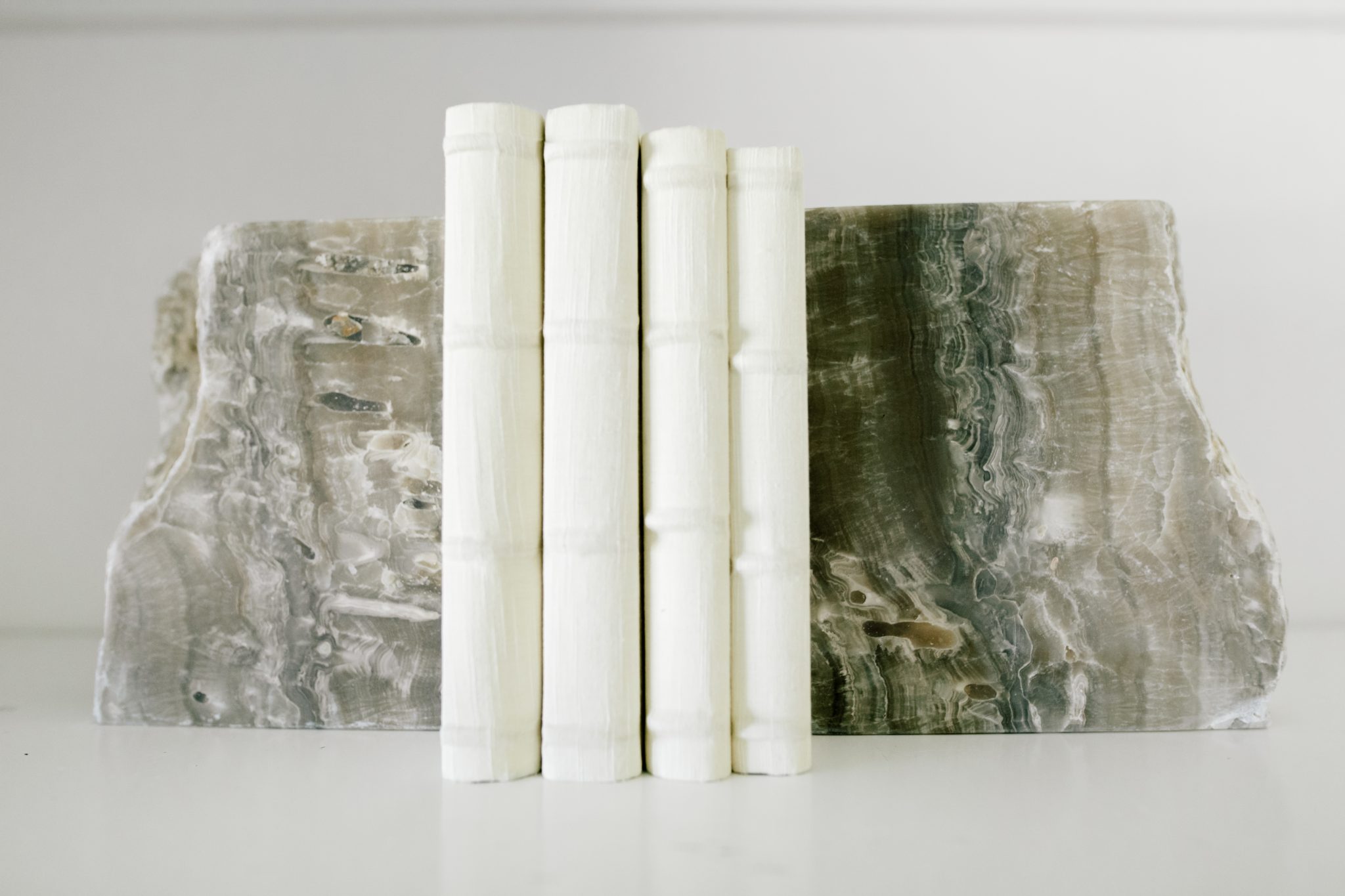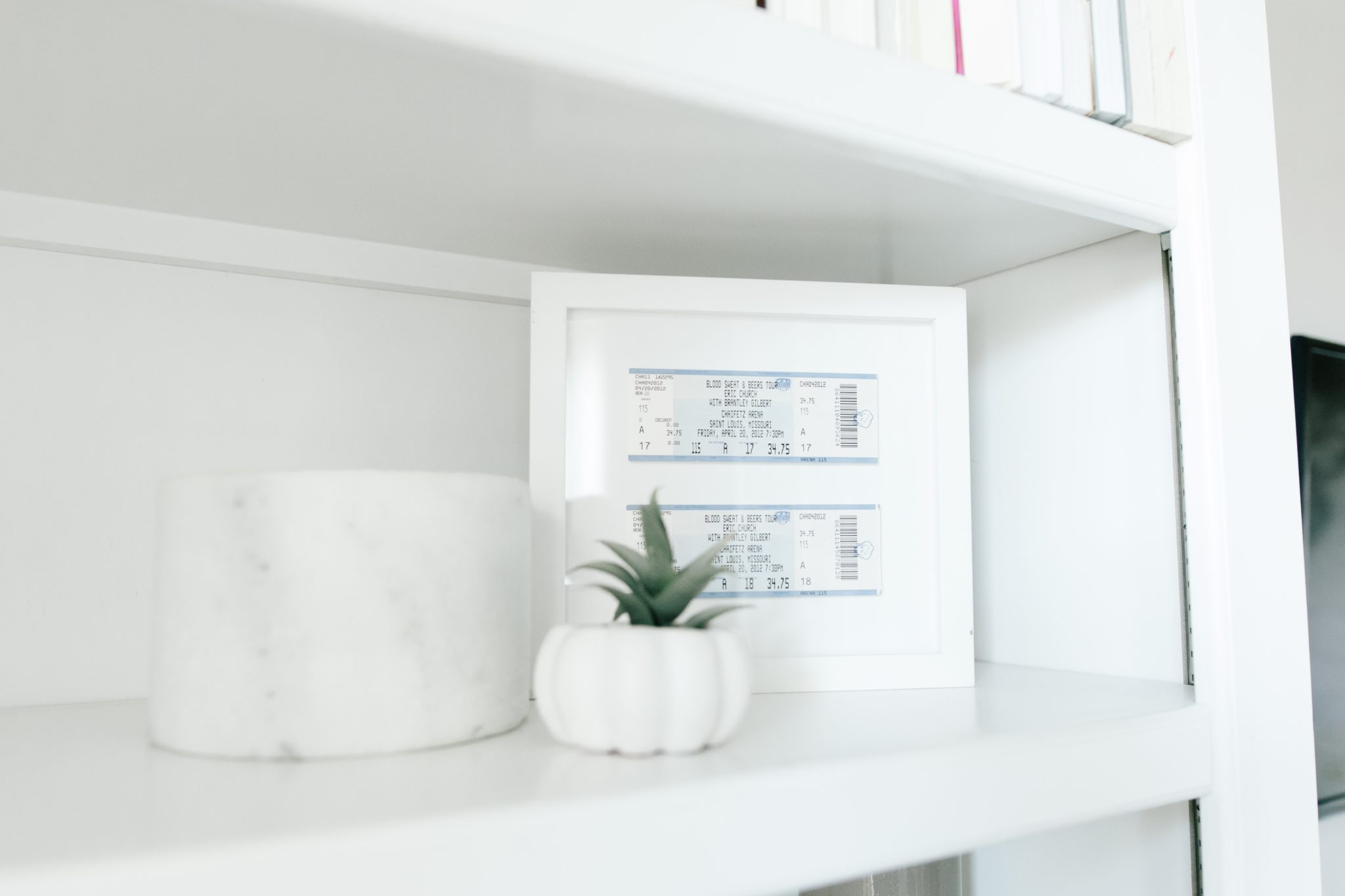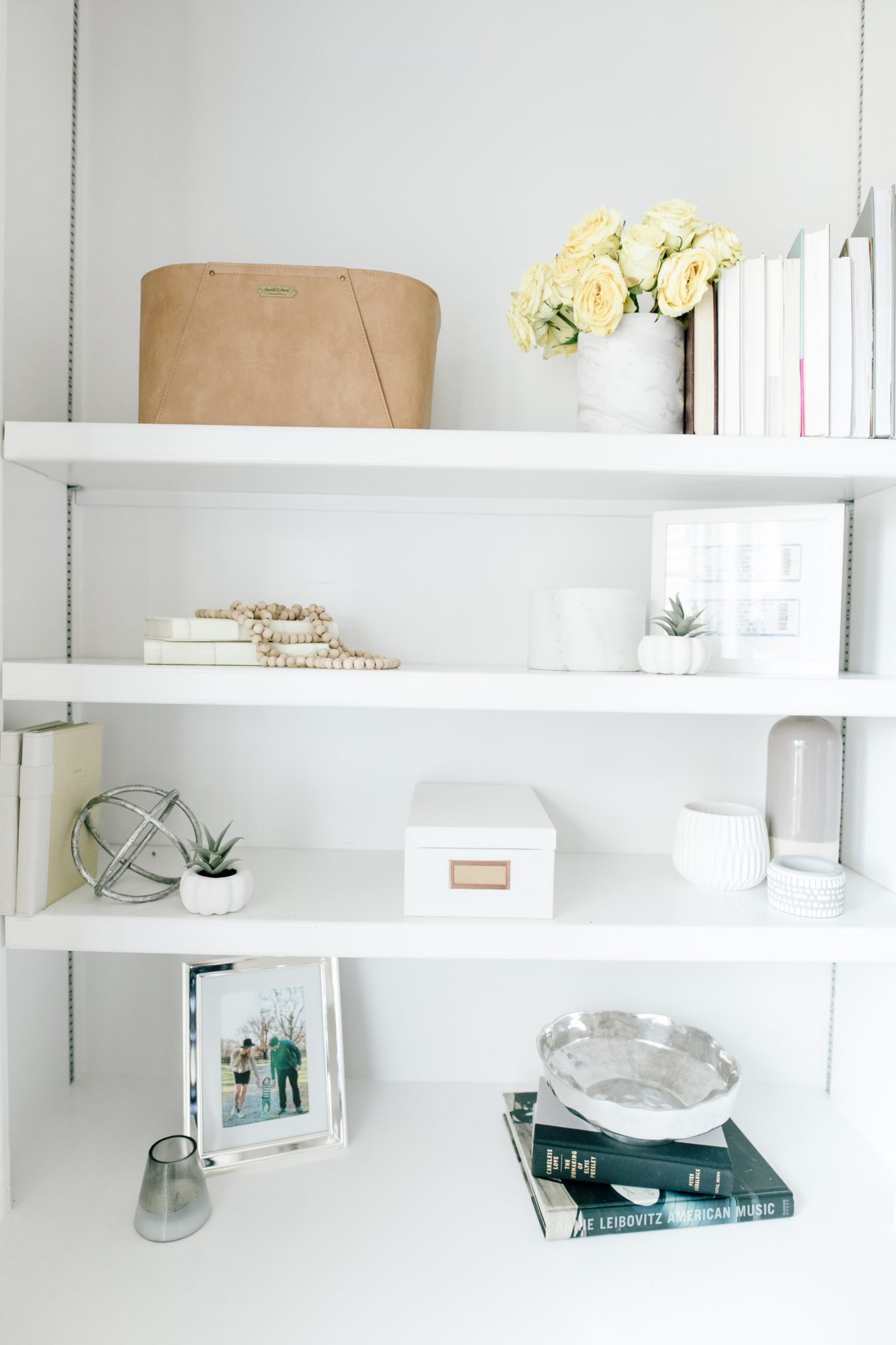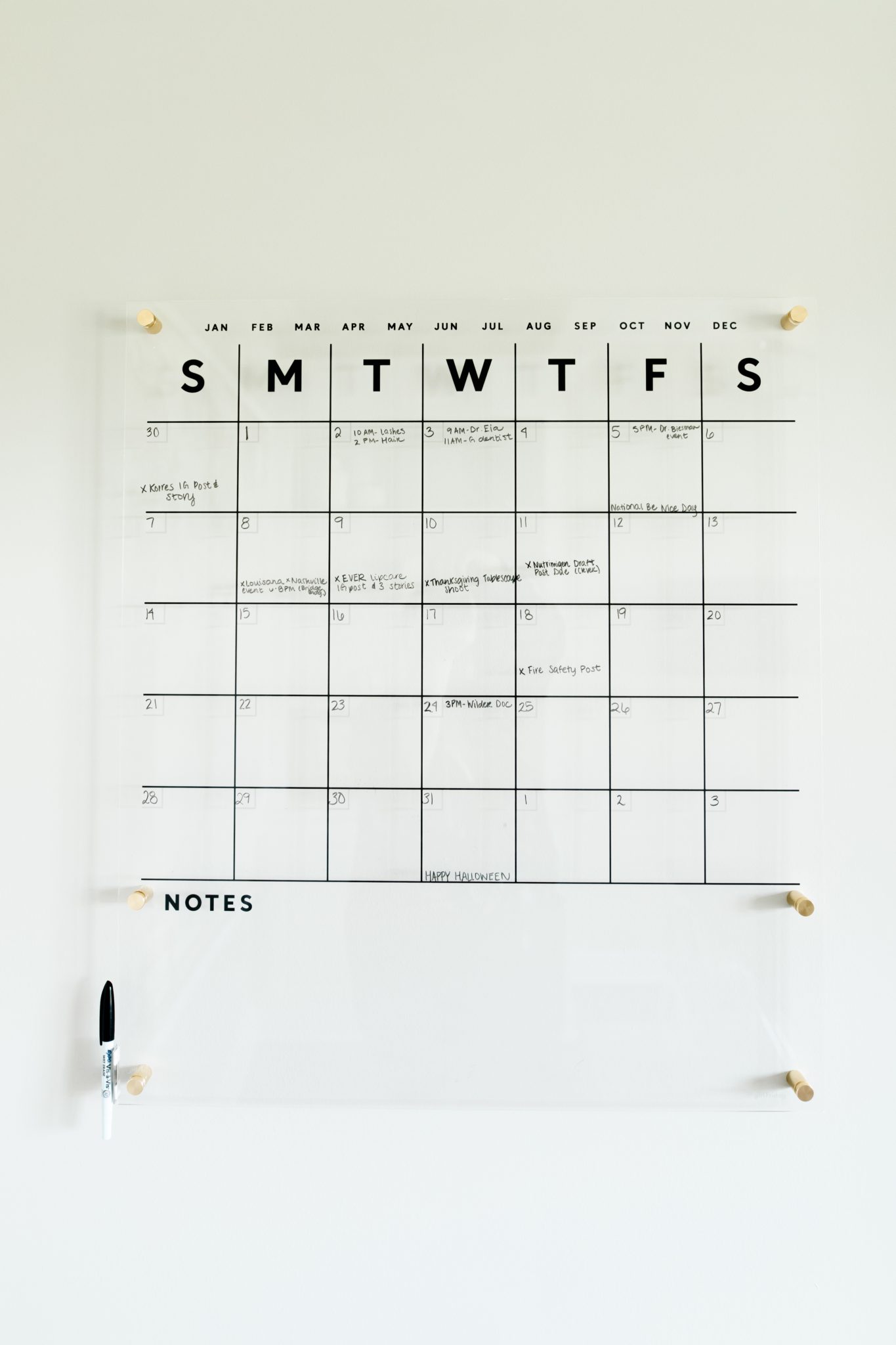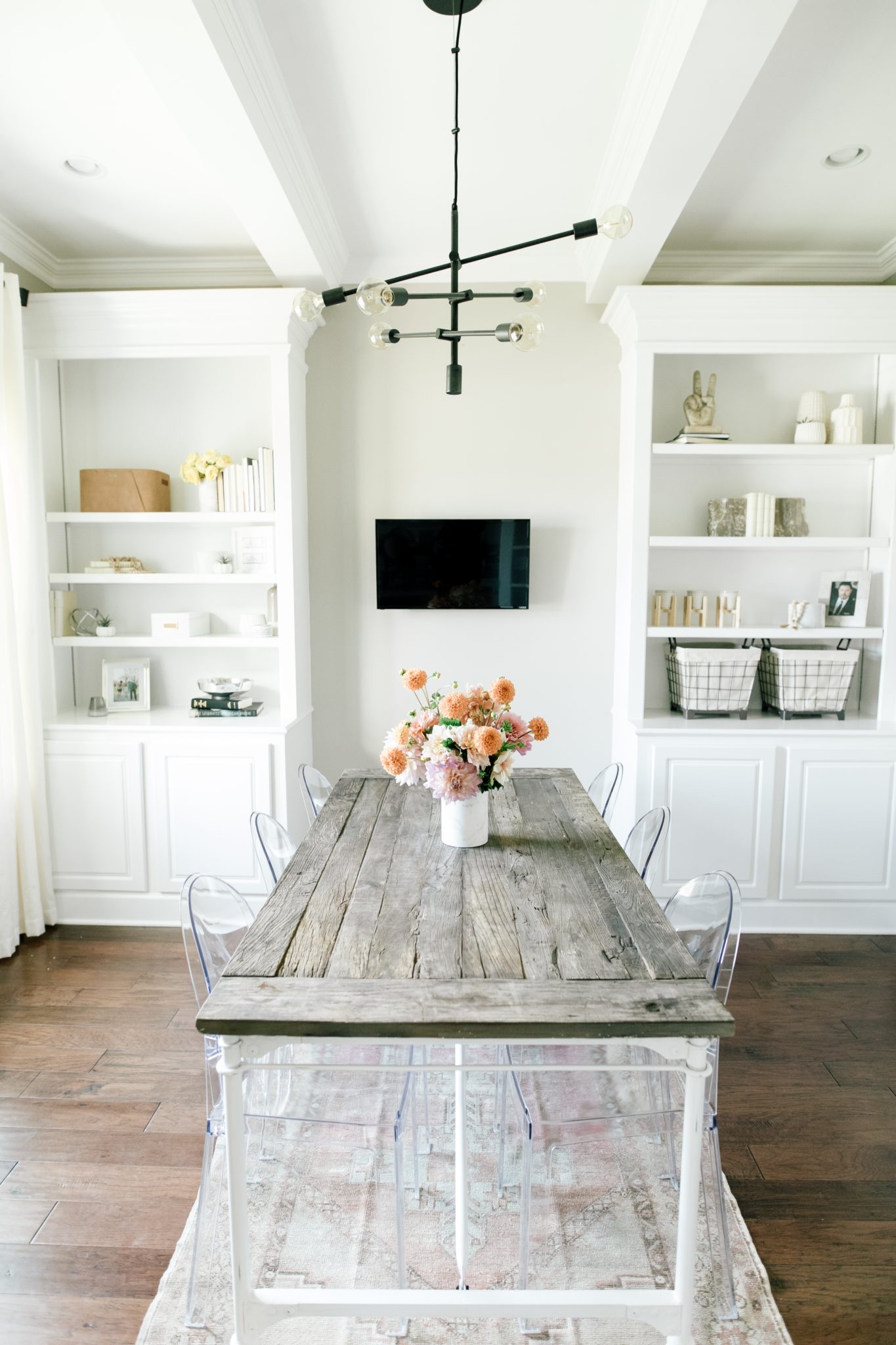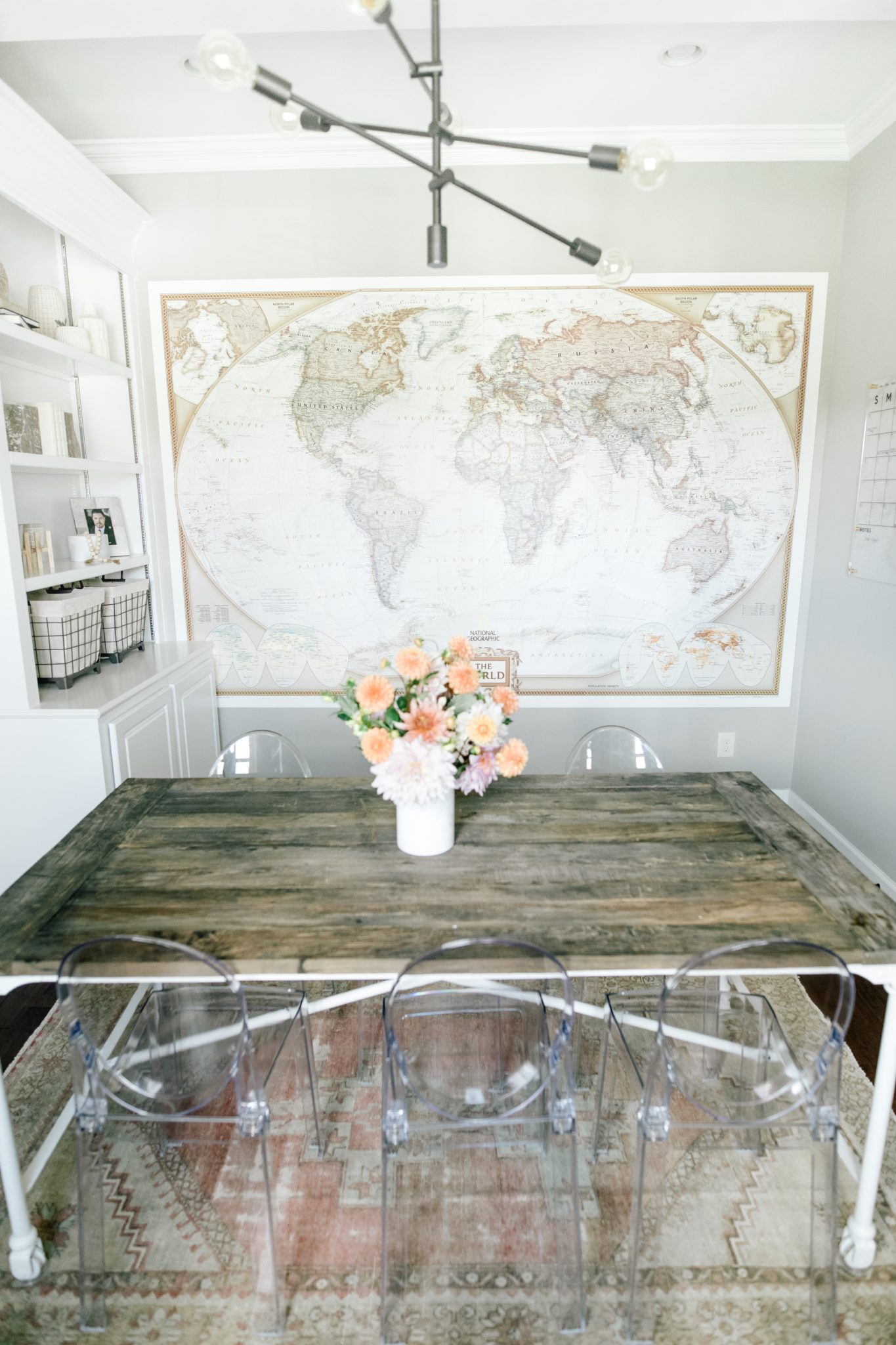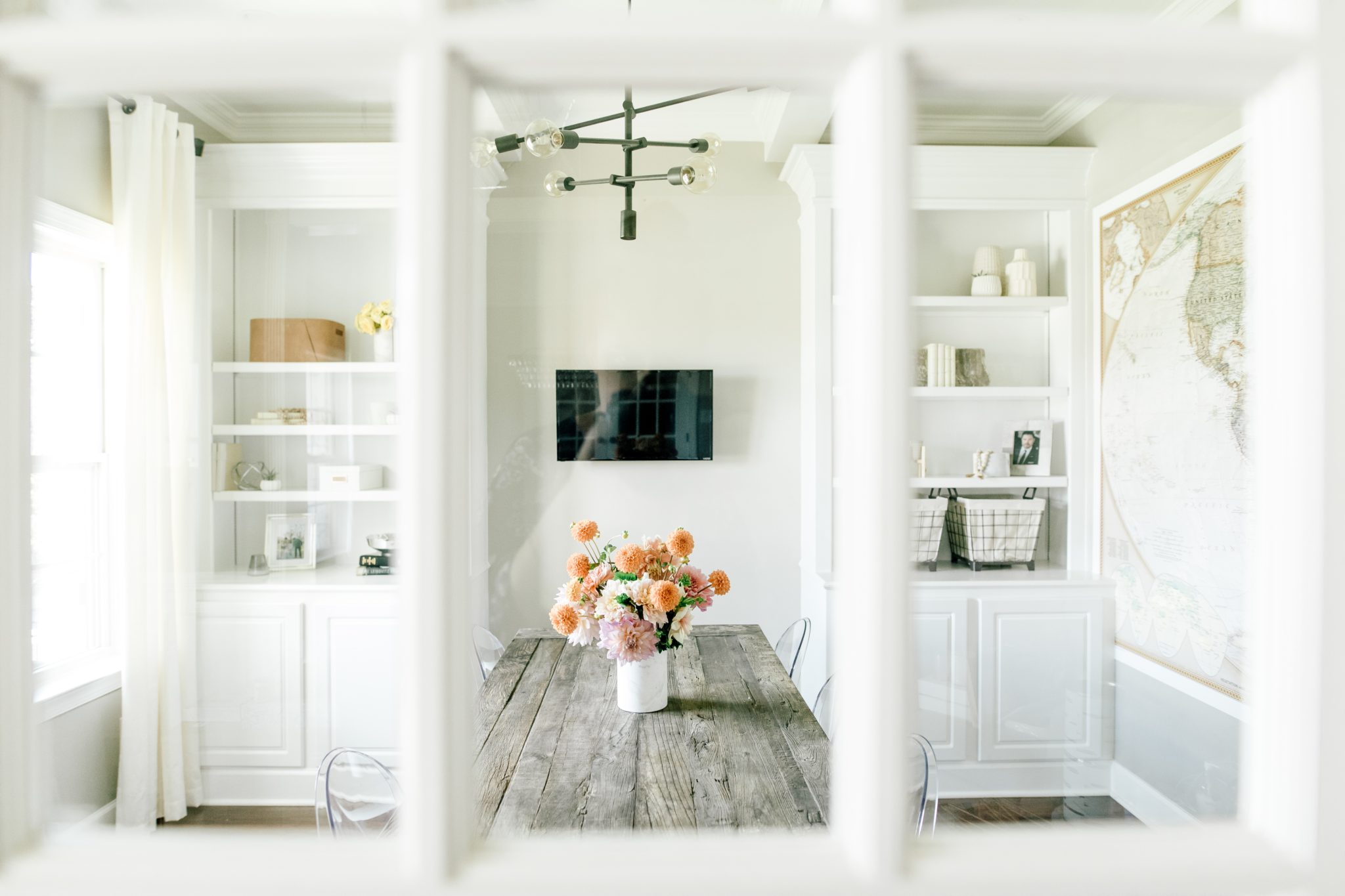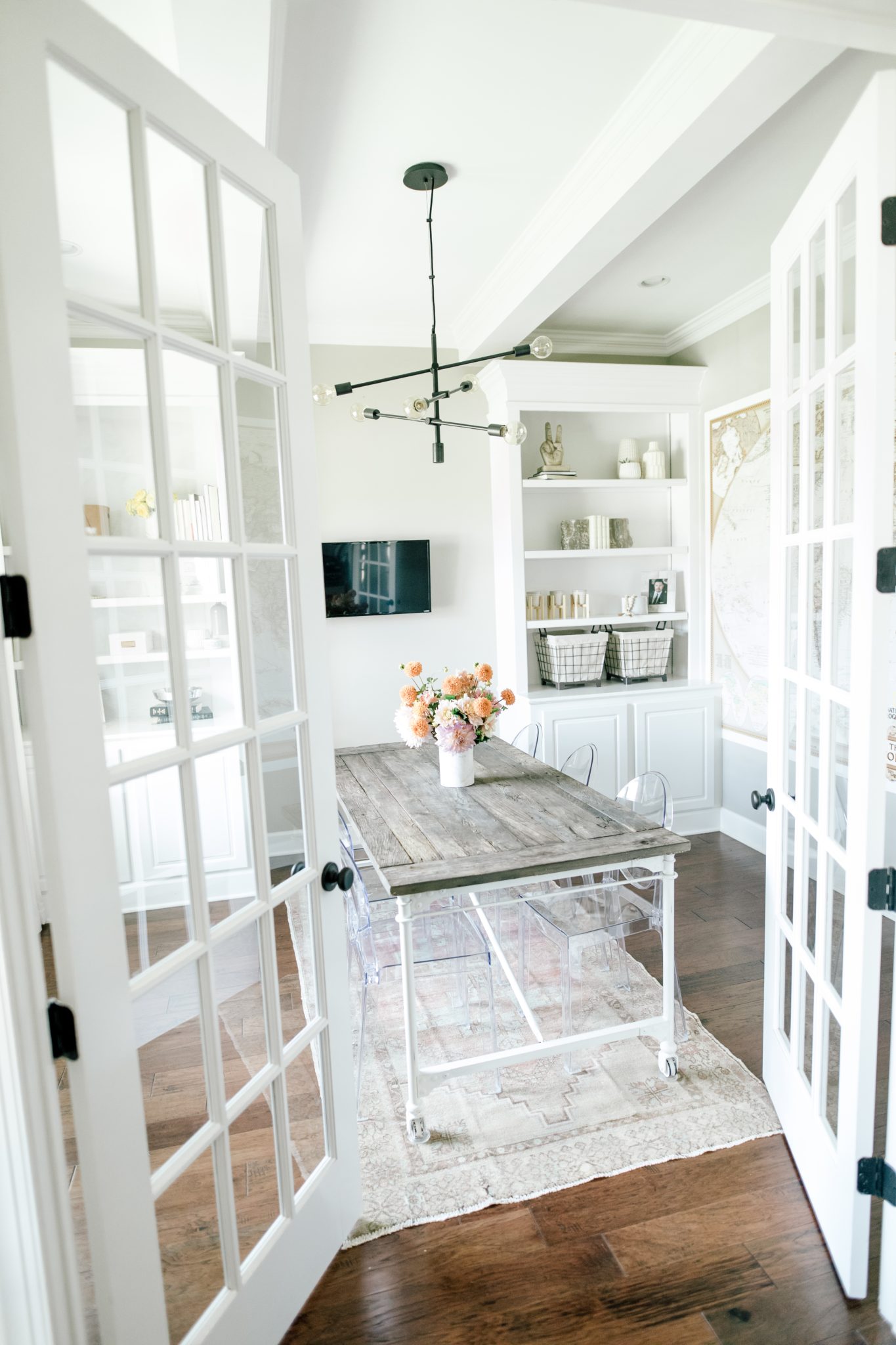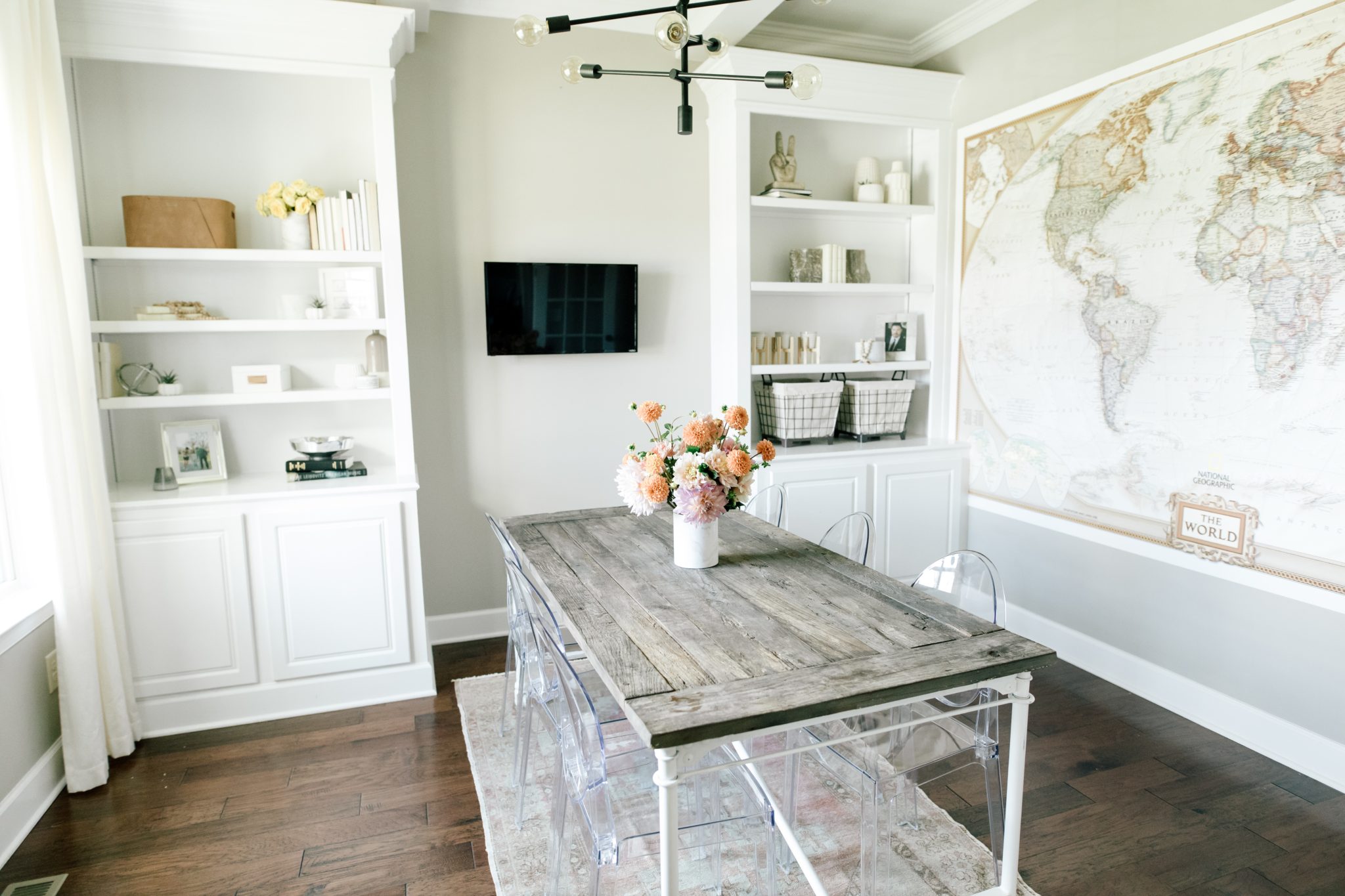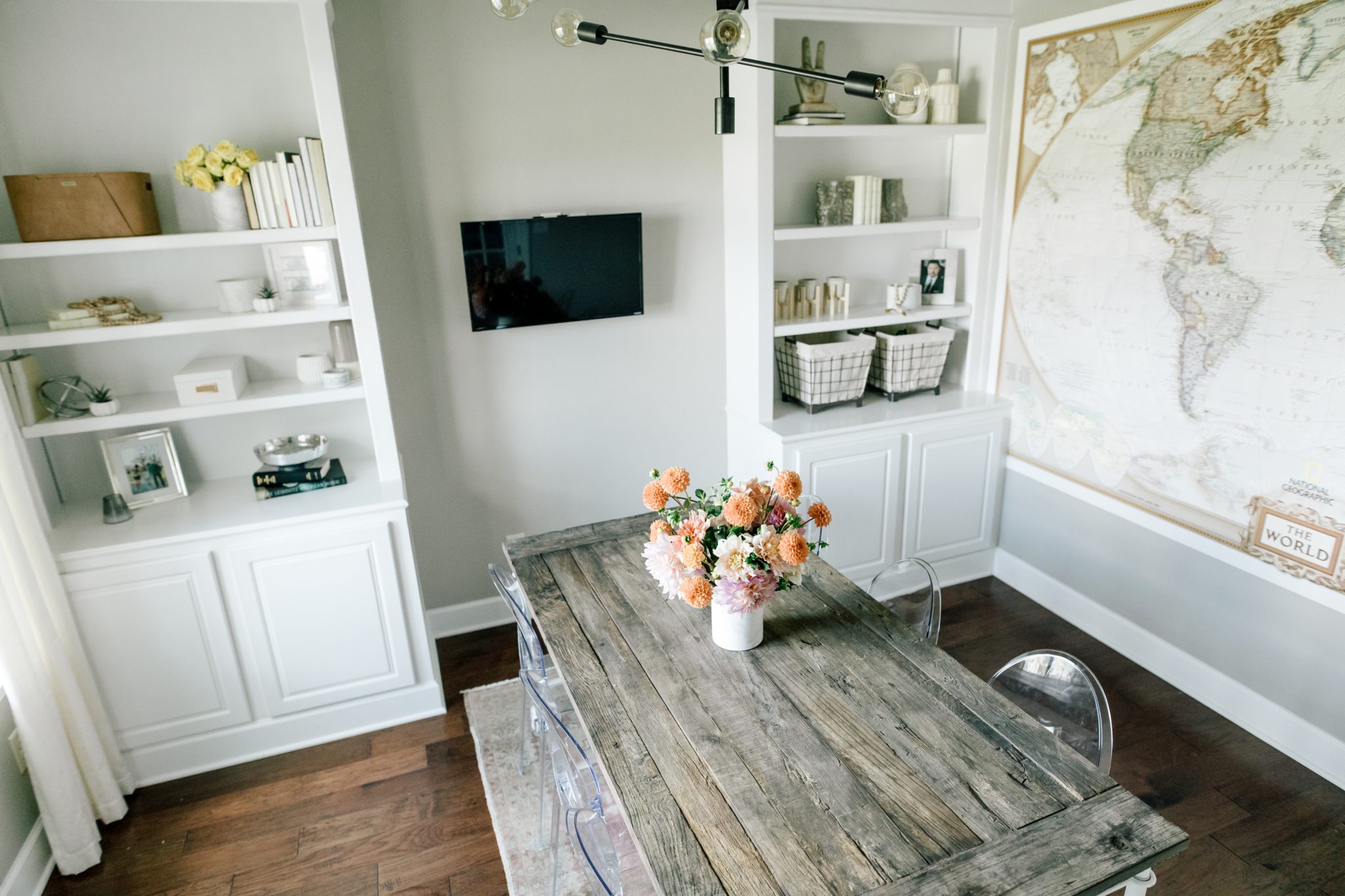 Peace Sign | Marble Bowls | Grey Onyx Bookends | Faux Pony Hair Photo Frame | White Linen Book Set | Wooden Bead Strand | Faux Leather Basket | Notebooks | Storage Box | Tall Textured Vase
We've finally completed our home office and I couldn't be happier with the result! It's a bit of a multi purpose space. In home decor and design it's important to get the most use out of any room.
Instead of a traditional desk, we opted for a dining table style. This allows us to host meetings or house more than one person working alongside one another. (Come holiday time this can also double as extra seating.) This exact table is from Restoration Hardware. I've found a more affordable option that looks very similar HERE.
While I preferred a more decorative item in between the bookshelves; the TV can be used for Power Point presentations or hooked up to the computer for any meeting needs.
The bookshelves are also multi functional. Utilize baskets and boxes for storage of office supplies and files.
This acrylic wall calendar has been a complete game changer. It's easier to visualize and mentally compartmentalize projects when you can look up and see them. The acrylic and gold hardware are very chic.
For this space I wanted to keep a neutral palette. (Like the rest of our home..) However, using lots of different textures, variant size objects, and groupings to keep it interesting.
I found a new favorite website for home decor and furniture that you must check out! It's called Paynes Gray. They have the most perfectly curated home decor items. Tons of neutrals, but really unique and interesting pieces. Most of the bookshelf items came from this site. They have such awesome furniture pieces as well. I knew I wanted to decorate bookshelves in here, and they had the best selection!
Tips On Styling Bookshelves:
* Group objects in odd numbers. (3 seems to work great!)
* Avoid pairing two items of the same height next to each other.
* Pair horizontal and vertical items. (For example: turn books on their side to make them horizontal and add a candle on top.
* Use a variety of functional items such as baskets, boxes, bins with decorative objects and items.
* Incorporate plants or succulents to bring life to the space.
* Use meaningful or sentimental items with your other decor items. (Even if it's just a picture!)
How To Decorate Bookshelves (The Cheat Sheet Version)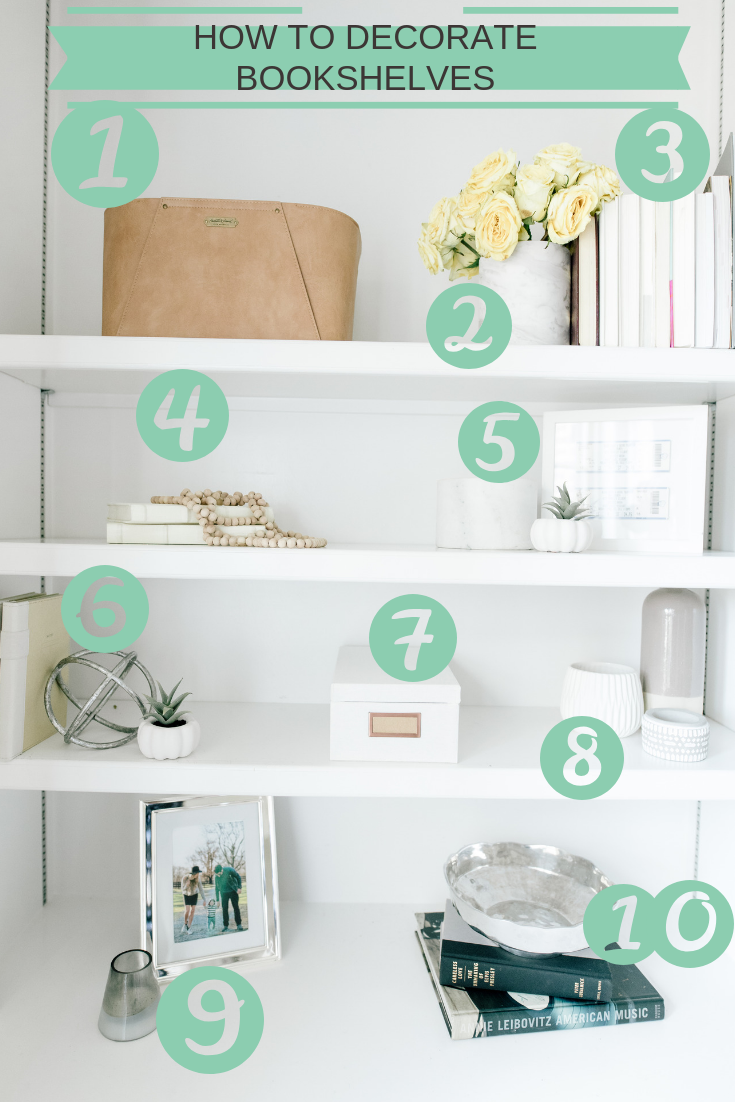 1. Box or Bin + 2. Vase With Flowers + 3. Books
4. Horizontal Books (Topped with Bead Garland) + 5. Set of 3 Cluster (Frame, small succulent, medium bowl)
6. Set of 3 Cluster (Books, Decorative objects, small succulent) + 7. Box + 8. Set of 3 Cluster ( Tall, medium and small vase)
9. Set of 2 (Frame and candle) + 10. Horizontal books topped with Bowl or Vase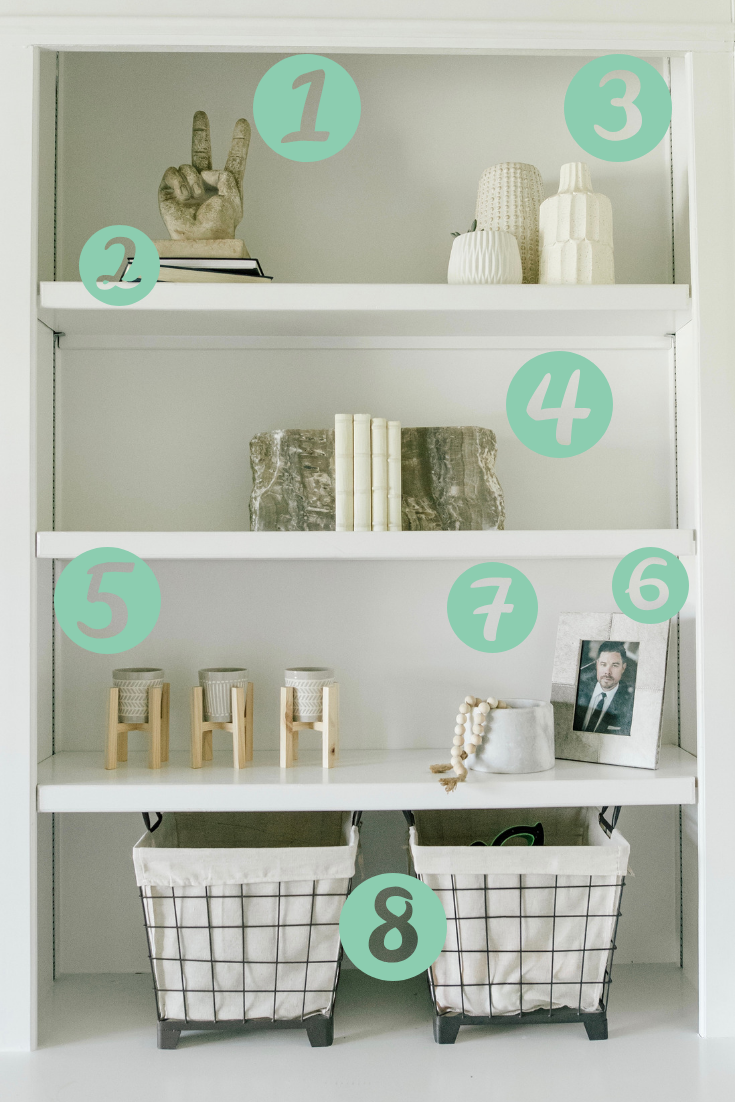 1. Decorative object on top of 2. Horizontal Books + 3. Cluster of 3 (Tall, medium and small vase)
4. Bookends holding Books
5. Cluster of 3 (Same size planters, candles, etc.) + 6. Large Frame with 7. Bowls with Bead Garland
8. Baskets for storage (hides clutter) Set to fill the bottom shelf.
BOOKSHELVES

OFFICE

You can find more neutral loving, home decor inspiration with my living room post HERE.