Mixing Affordable Fashion With Designer Pieces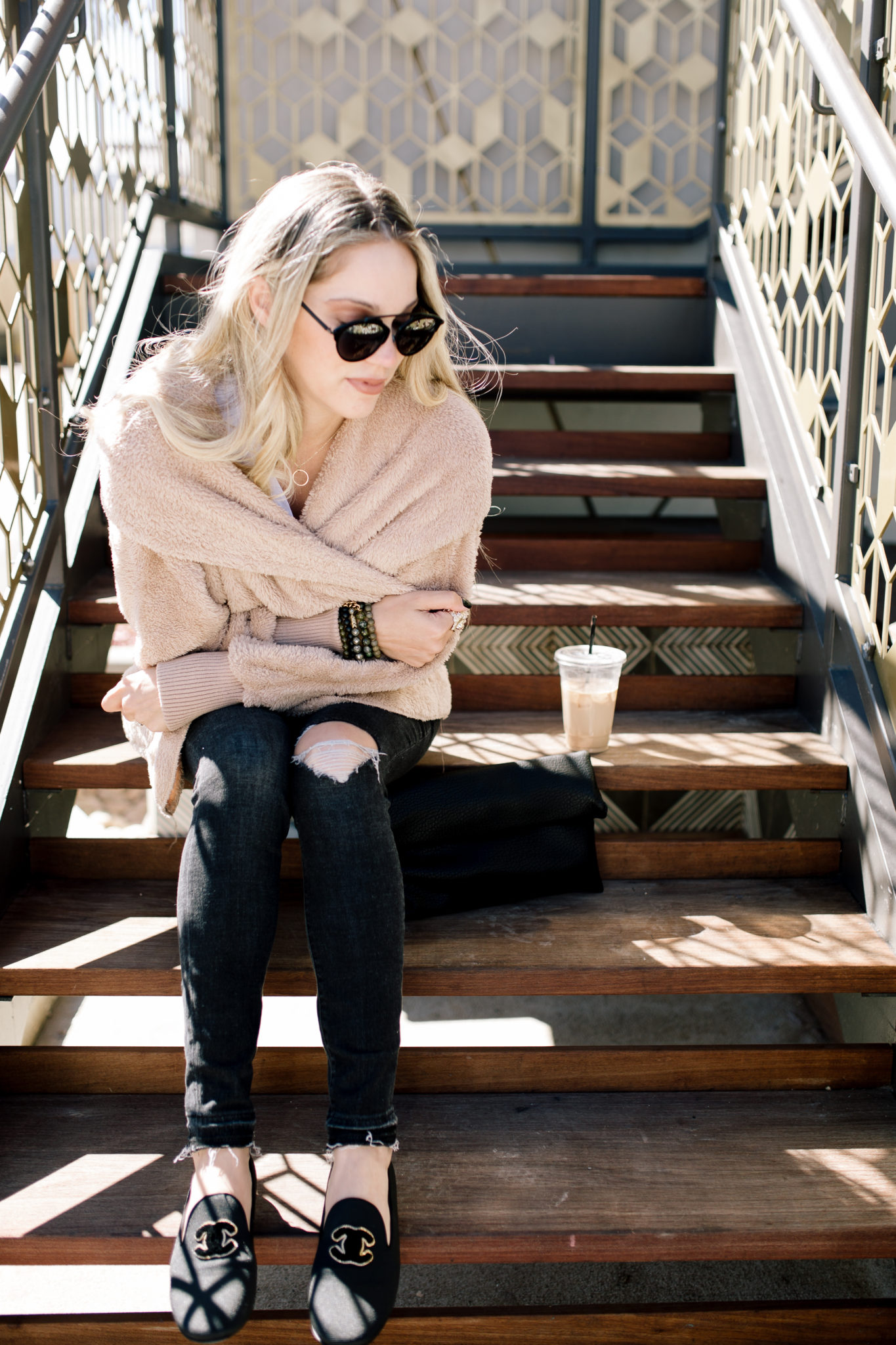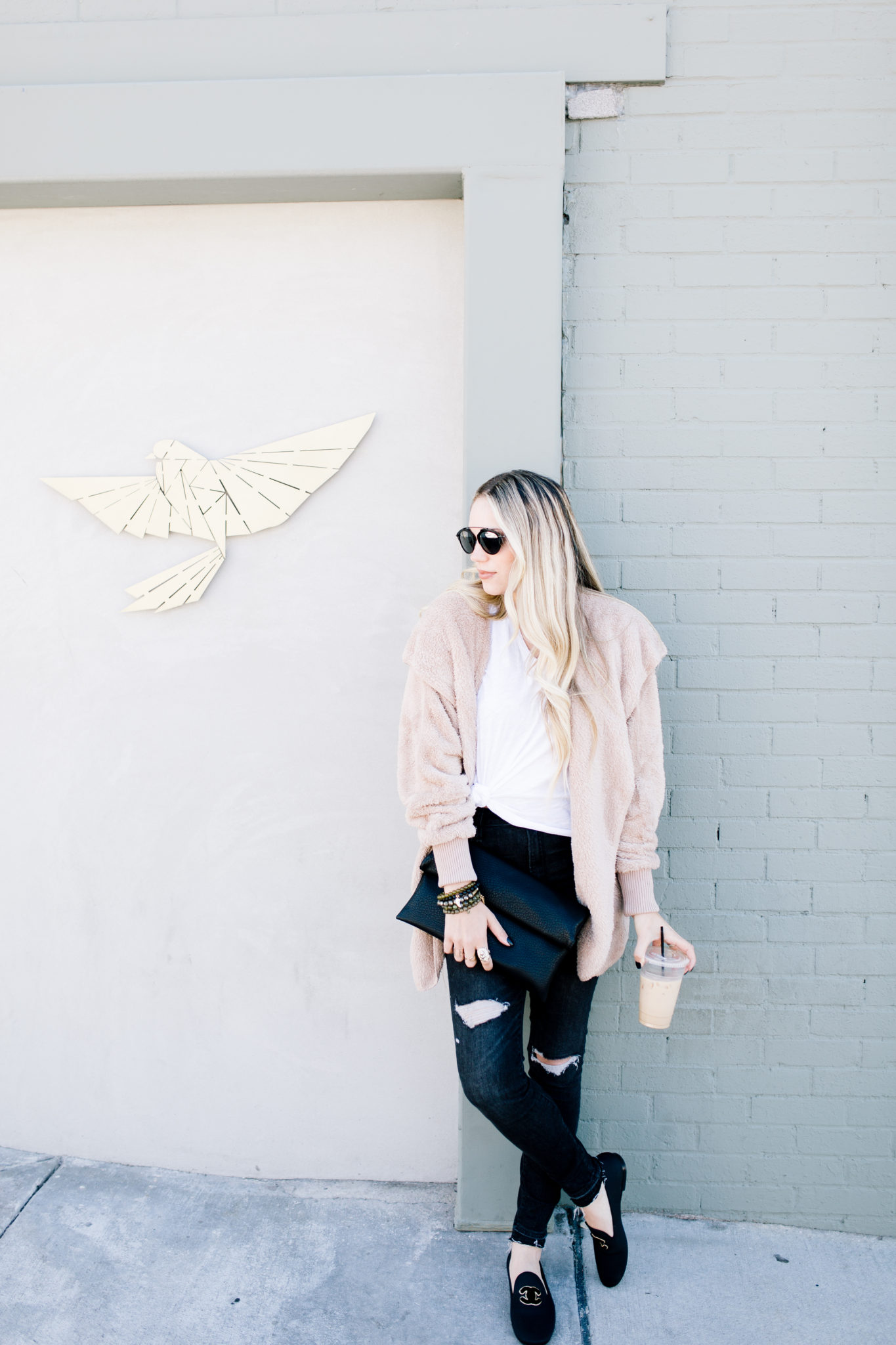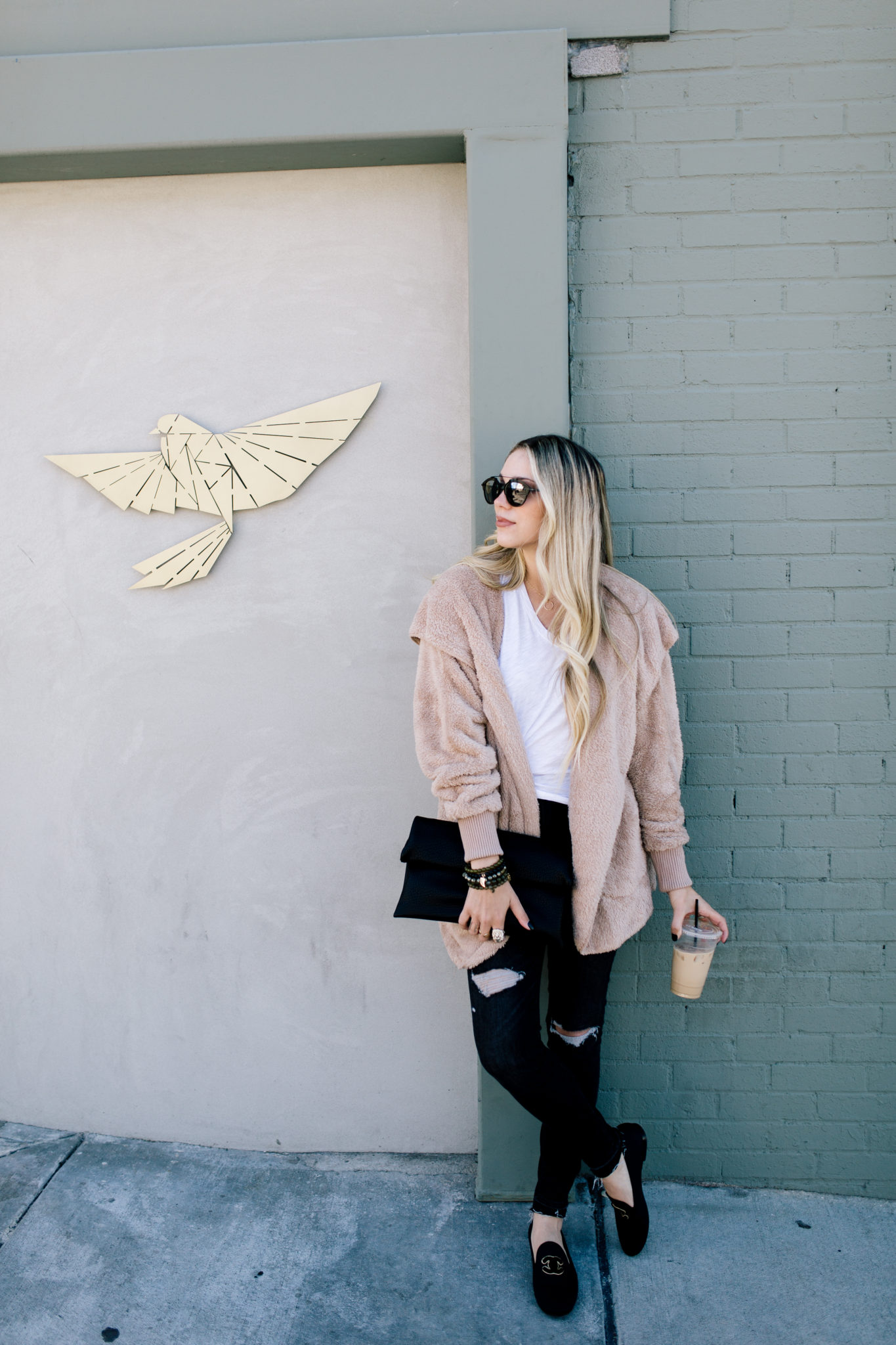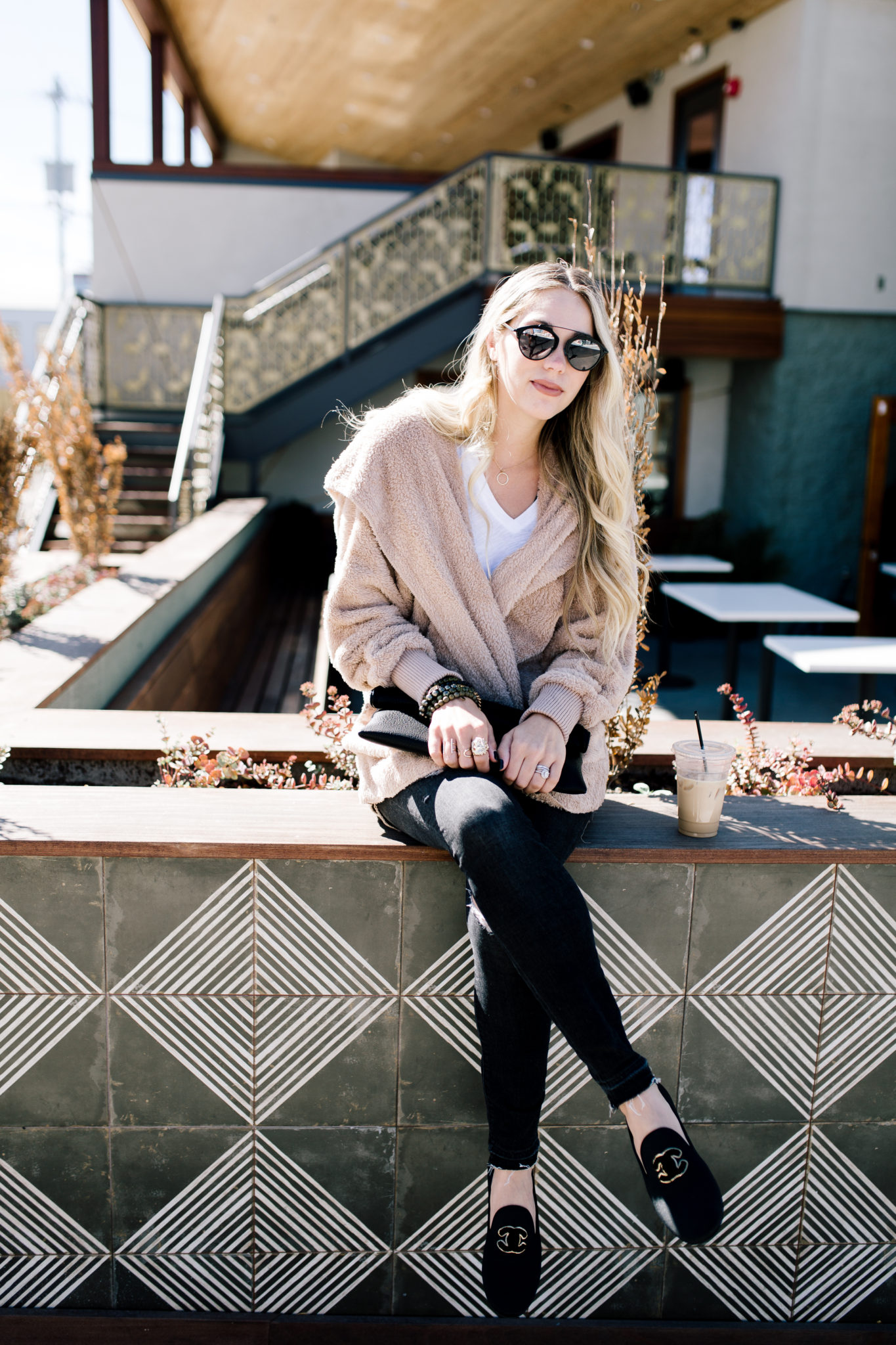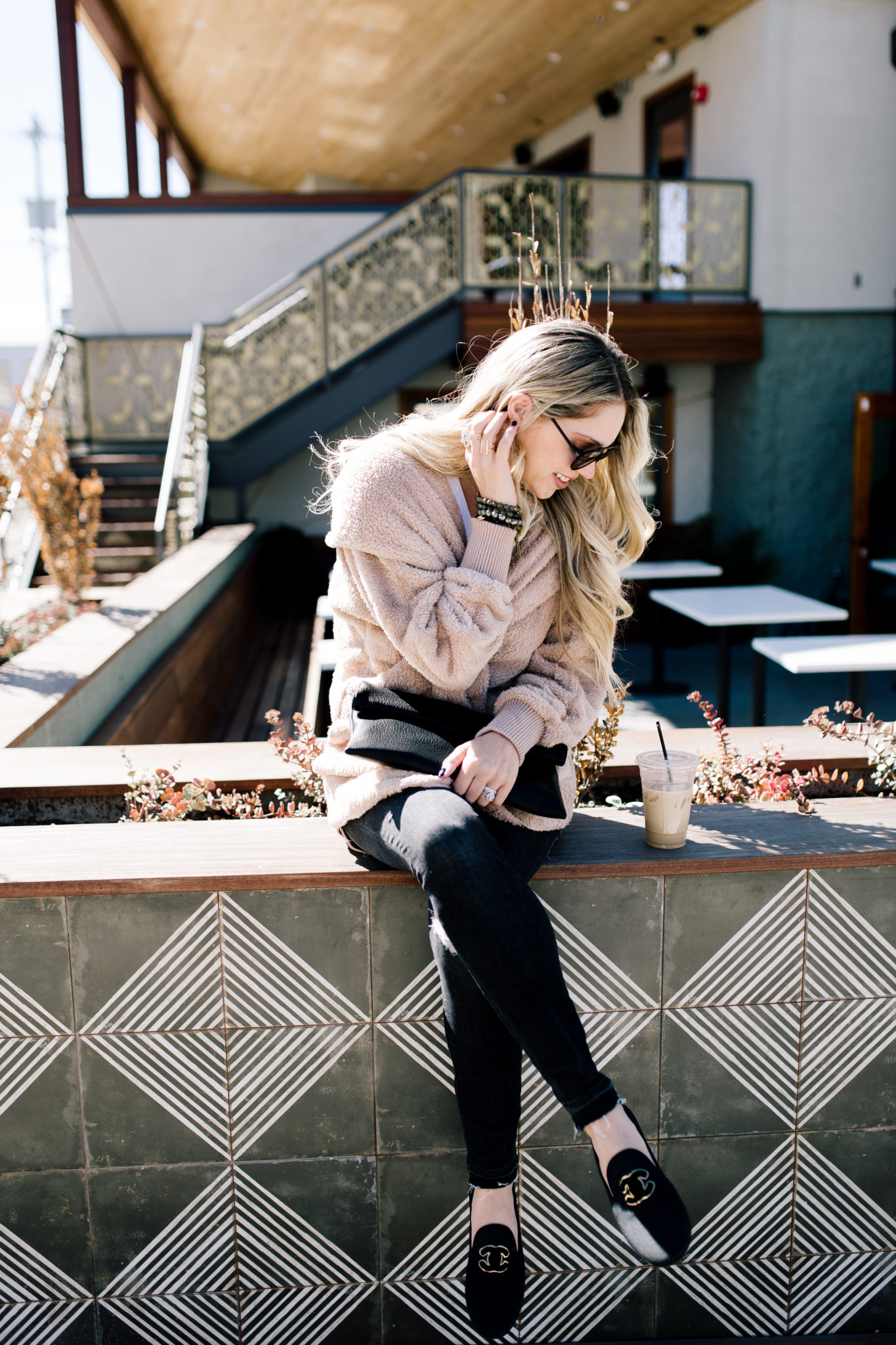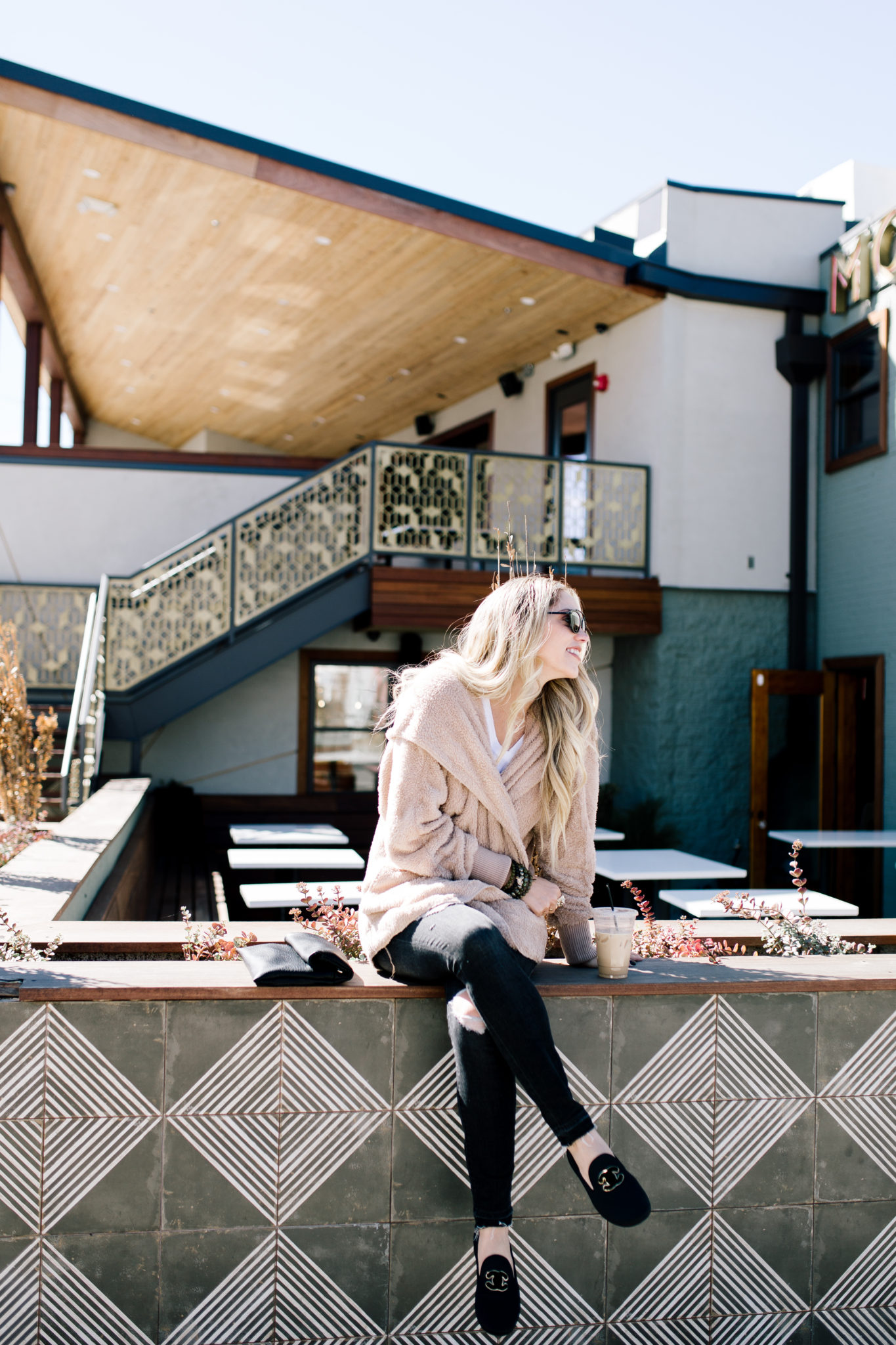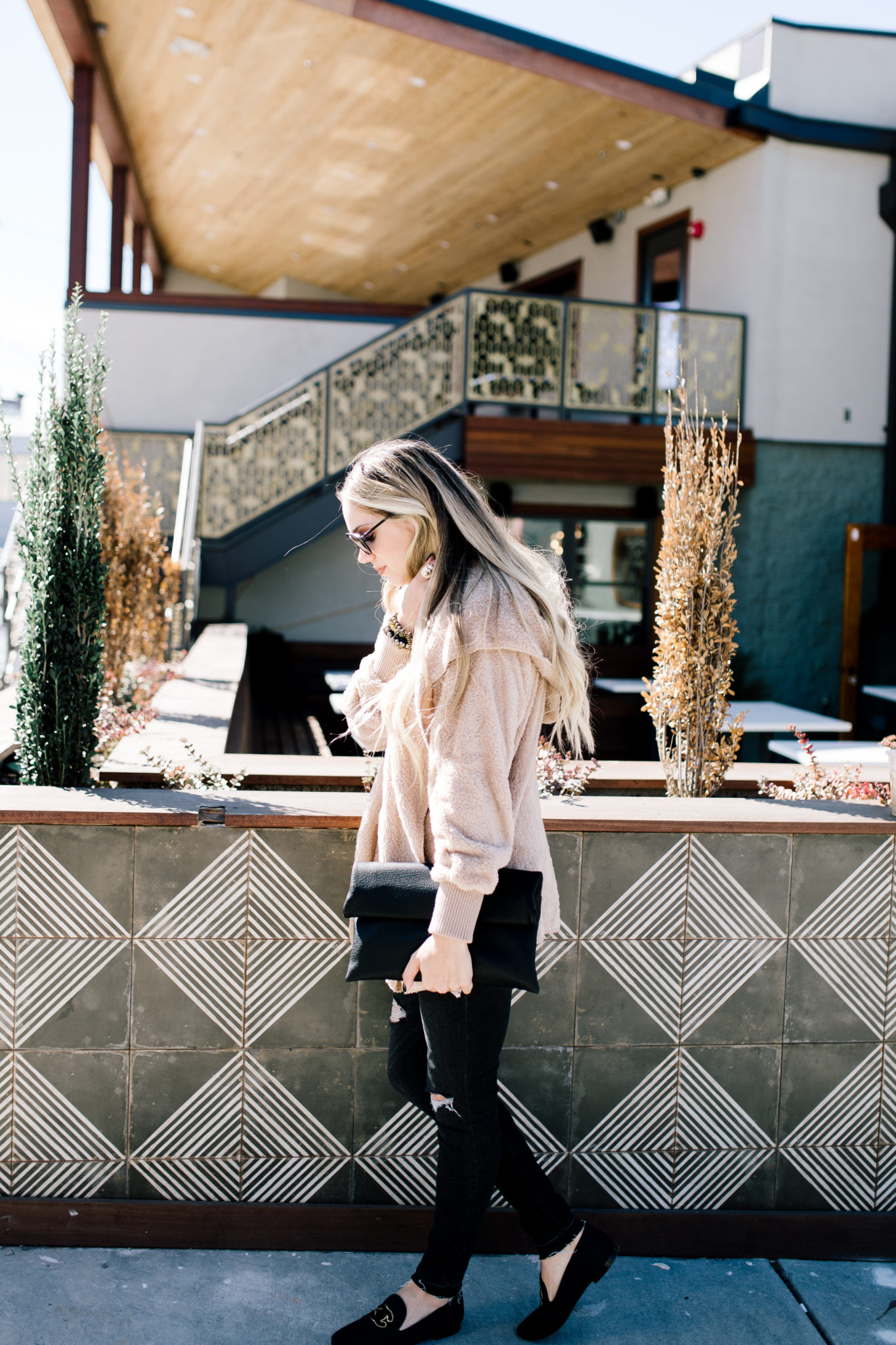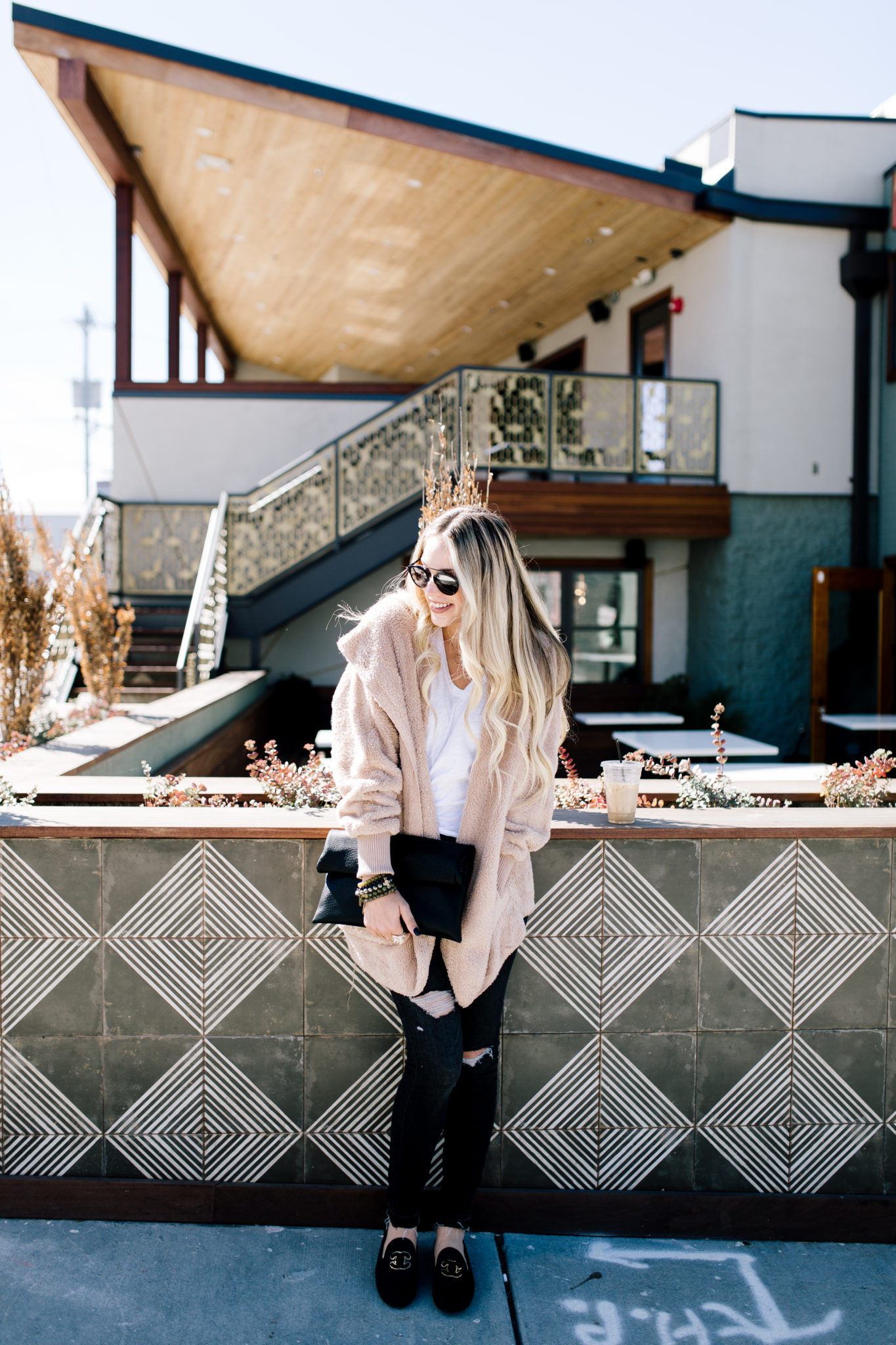 Don't get me wrong, I love a good designer piece just as much as the next fashionista, but every piece can't be designer. The key is to finding affordable fashion staples (or trendy pieces) that can easily pair with higher end items.
One of my go-to sites for affordable items is, Vici Collection. Warning, if you are eying an item, go ahead and swoop it up. Their stuff sells out in record time. (They sometimes re-stock..but those also go fast.)
My GO TO inexpensive layering item is this V neck shirt. It's under $20, comes in several colors, and can be worn alone or as a layering essential. This cozy jacket is from Vici as well as the clutch. P.S. This exact jacket has sold out, but there is an almost identical one HERE. I paired these items with these distressed high rise jeans and then some go to designer pieces. ( and Christian Dior Sunglasses.)
5 Tips on How to Pair Affordable Fashion with Designer Pieces
1. Consider CPW (Cost per Wear) It's hard to wear a noticeable sweater everyday, but you can wear sunglasses, bags, and shoes over and over. Also, I like to splurge on outerwear or a good staple leather jacket.
2. Stay away from designer "trendy pieces." I love white boots and they are VERY in right now. However, they most likely will not be two years from now. A classic pair of Chanel flats or a leather jacket will be an essential in my closet year after year.
3. Stay away from vivid prints. These can start to look "cheapy" easily. This neutral jacket and clutch for example, blend perfectly with designer pieces and make the whole look higher end.
4. Stick to affordable fashion websites where the return process is simple. When it comes to more affordable fashion, it's hard to tell if the quality is decent. I can't tell you how many times I've ordered something (bc of a cute picture) and get the item in the mail and it is terrible. Sticking to sites I know keep to good quality pieces that are still affordable (aka VICI) or easily returnable is key. A lot of times sites from foreign countires get messy with returns, and instead of saving money you waste it.
5. Layer. This is much easier to do in the fall and winter months, but when you layer affordable sweaters with a high end leather jacket, the whole look ends up looking high end. It blends seamlessly.