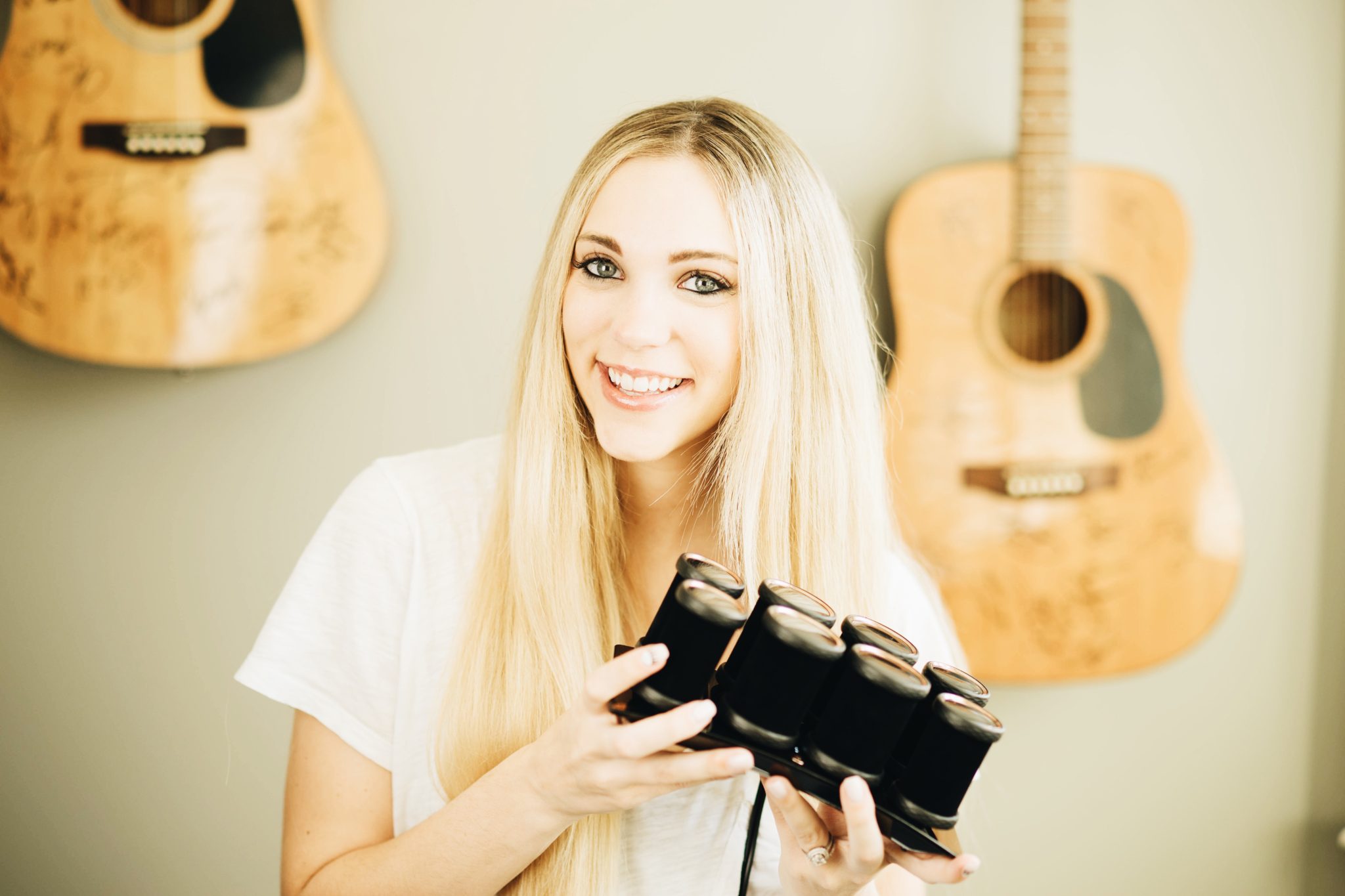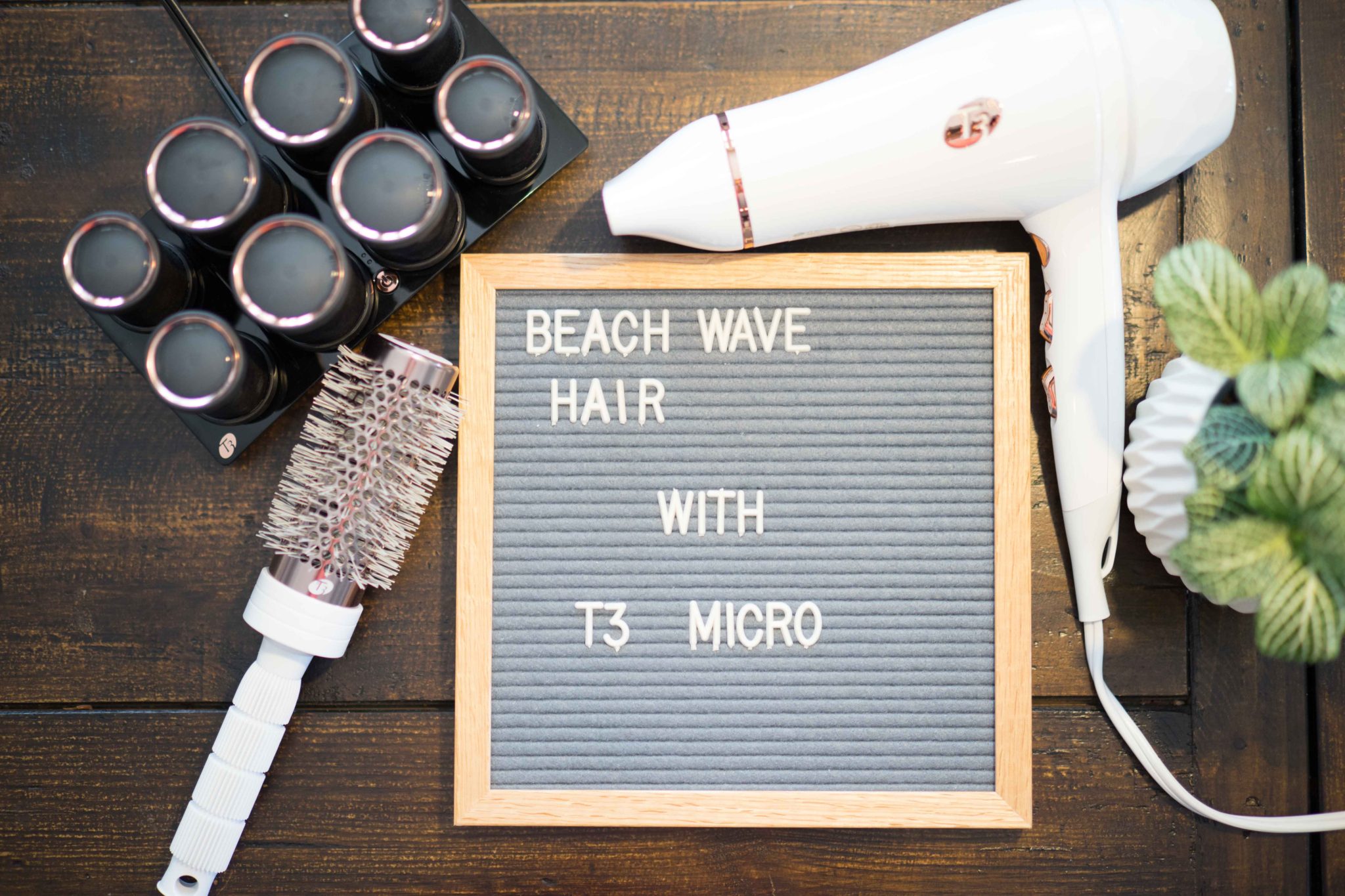 How to create loose beach waves quickly with the T3 Volumizing Hot Rollers: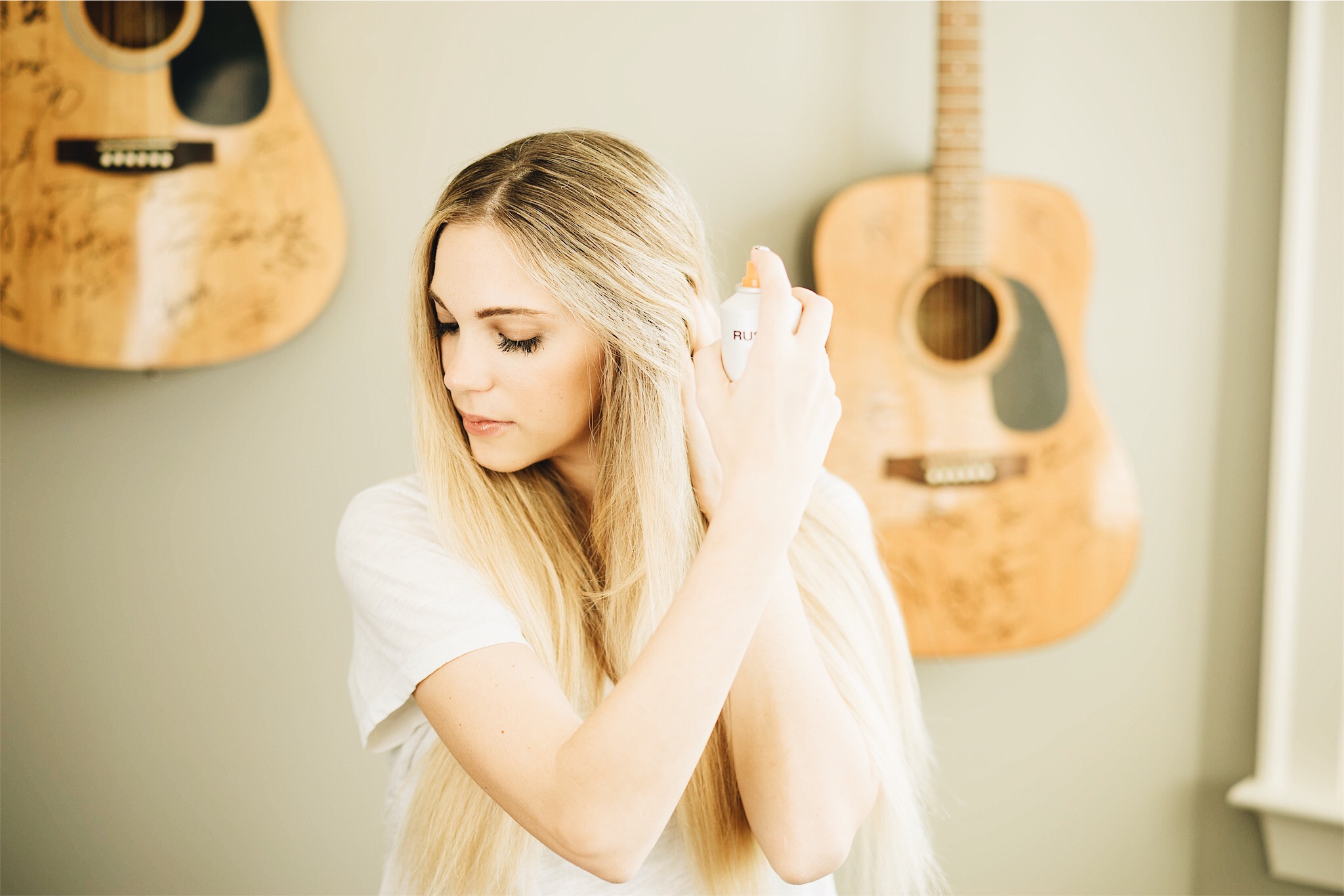 Step 1: Rollers are already a low damage approach to getting curls, but I spray my hair with a heat protectant.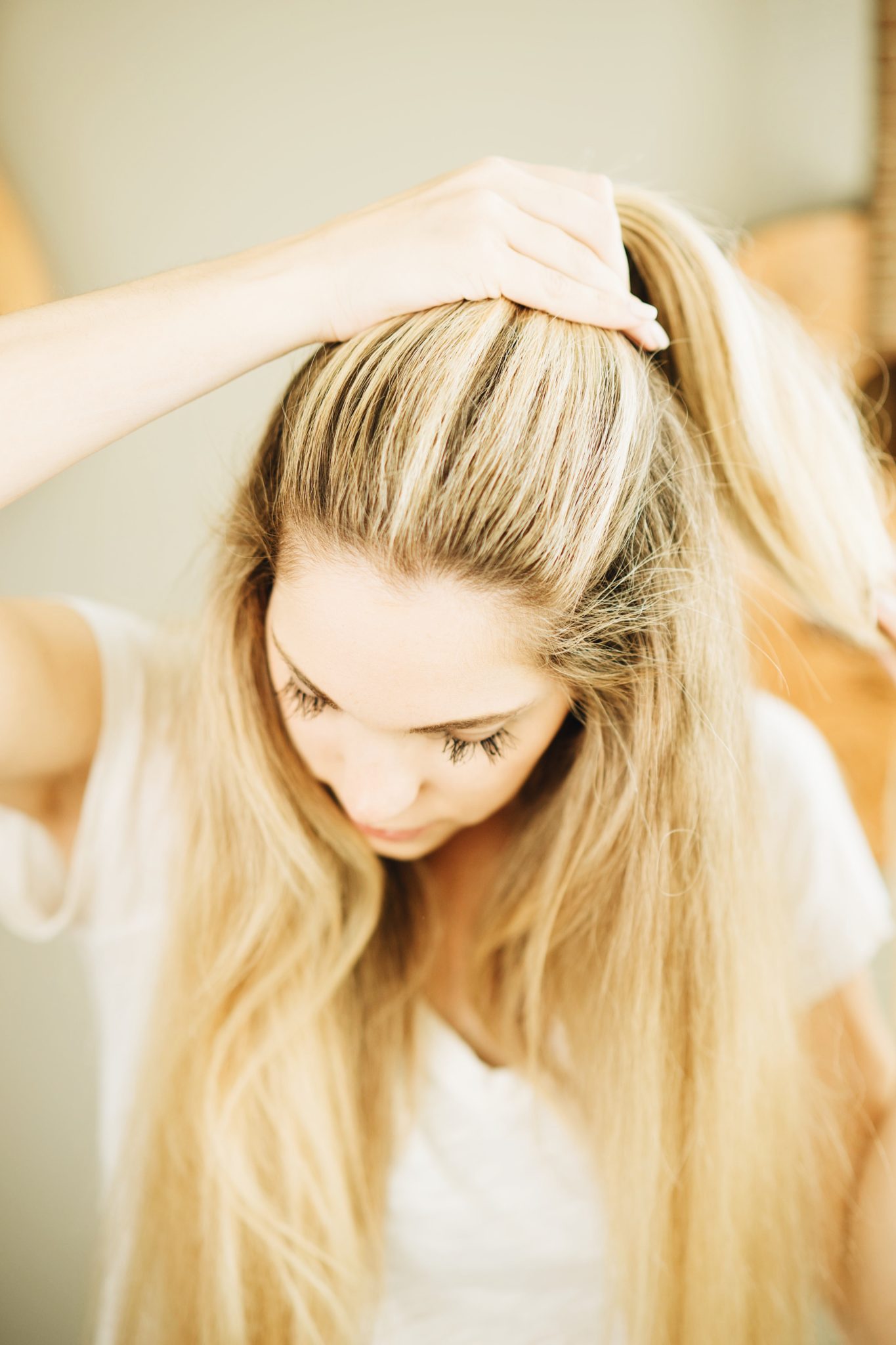 Step 2: Section off the top center of your hair. (Like a Mohawk..)
Step 3: Going horizontal roll the rollers away from your face in that section.
Step 4: Roll the sides of your hair, pulling away from the face.
Step 5: Let the rollers cool for 10-20 minutes. This is the great part of these, that you are hands free for that time!
Step 6: Slowly unroll the rollers. I then part my hair in the center. I wait to pull the curls apart for a few minutes, to give them time to set.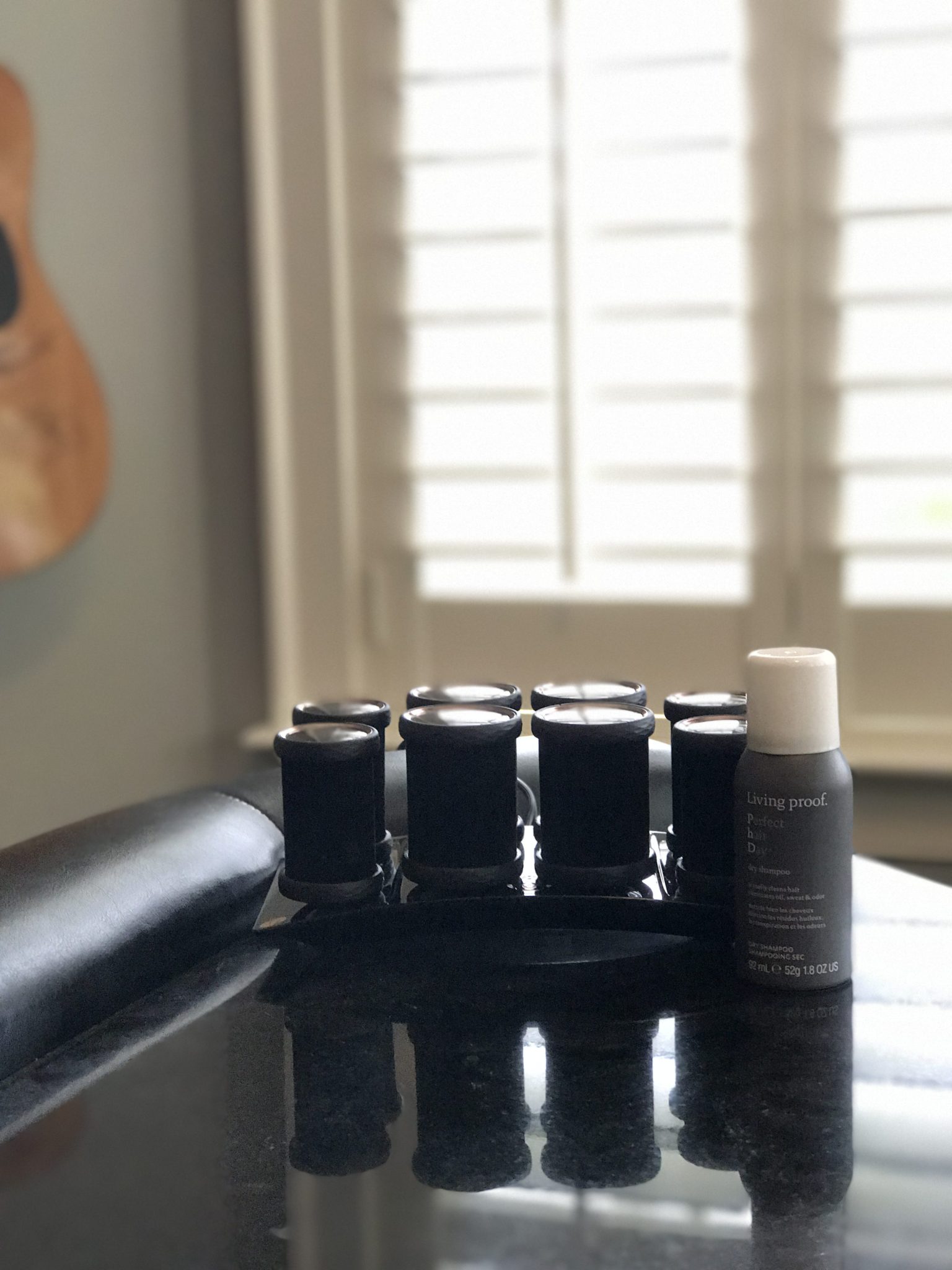 Step 7: Loosely finger thru your hair to create those loose beach waves and spray with dry shampoo to give it some texture.
Since I've become a mom the most valuable thing to me is time. I used to spend a lot of time getting ready, but that is just not an option for me anymore. Georgie is usually at my legs waiting to play as I get ready OR I'm rushing to get it all done during those precious nap hours. (Who am I kidding, hour. On good days.)
It used to take me 30-40 minutes to blow dry my hair. No joke. It's so long and thick that even if I wash it at night and let it air dry, it would still be damp the next night. A friend of mine told me about the T3 Micro Featherweight Luxe Blowdryer awhile back, and that it saved her so much time getting ready. That was the magic word I needed to hear. I was skeptical, because I have tried so many hair tools in my day. THIS THING IS A MIRACLE WORKER. It truly gave me the best blowout I've ever had. AND.. it's just so pretty.
I only wash my hair two times a week. I used to get made fun of in middle school for this. Well all you mean girls, eat your heart out, because I consider myself lucky to be able to wash and wear my hair for several days at a time and not have to bother with it.
I spray my hair with a detangler with heat protectant in it. Then blow dry it. Then it's ready to curl. Sometimes if I want a tighter curl I will use a wand. To create this beach waves look (that's super easy and fast) I just used the . I love that the velvet on the rollers help to create extra shine, and the extra large clips prevent any type of creasing. like the old school rollers would leave.
I'm going to be doing a make-up tutorial soon too on how I create a quick and easy day to day look so be on the lookout!