I've been finding lots of great products lately and wanted to do a beauty bag round up to share some of the goodness!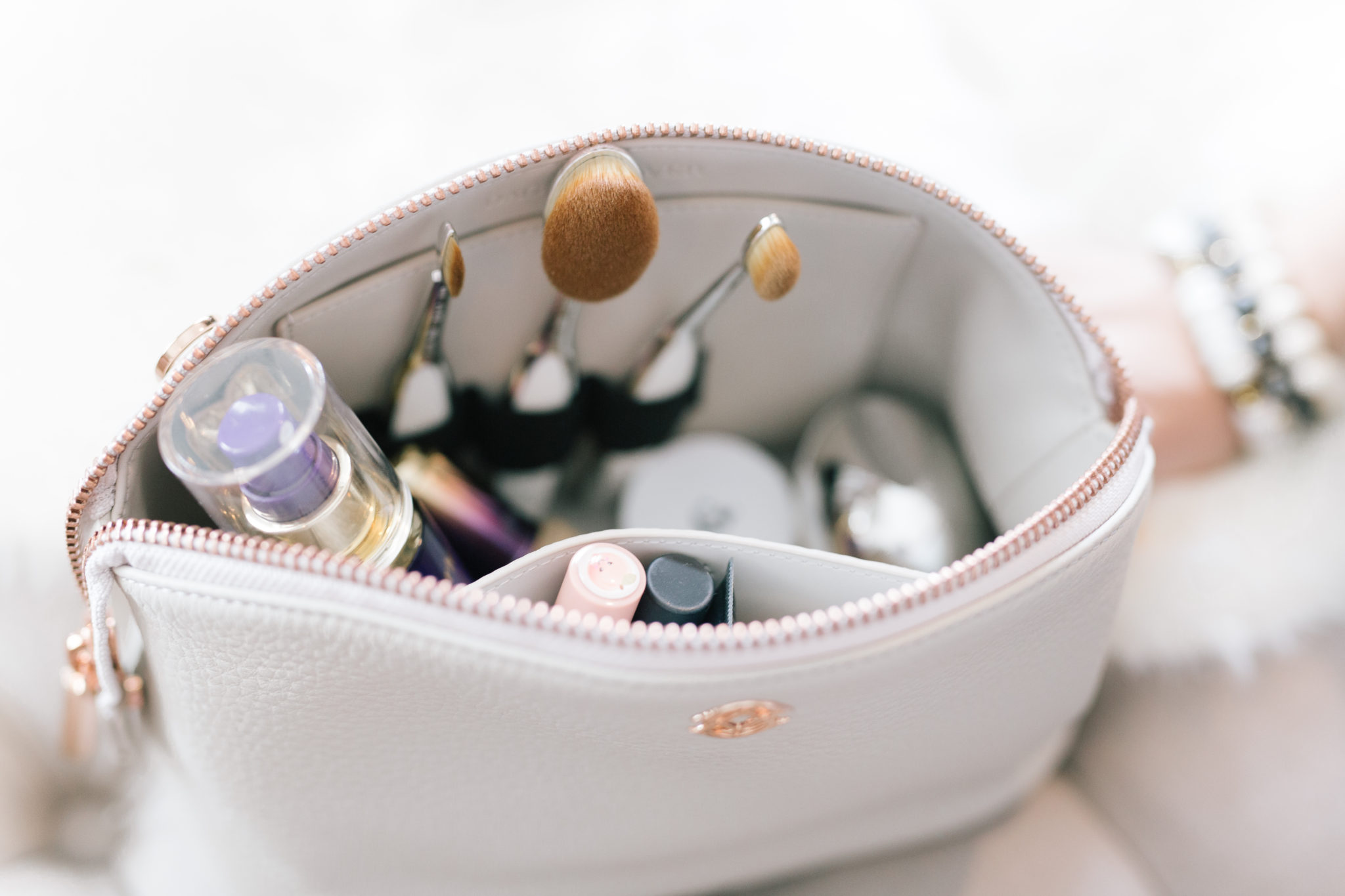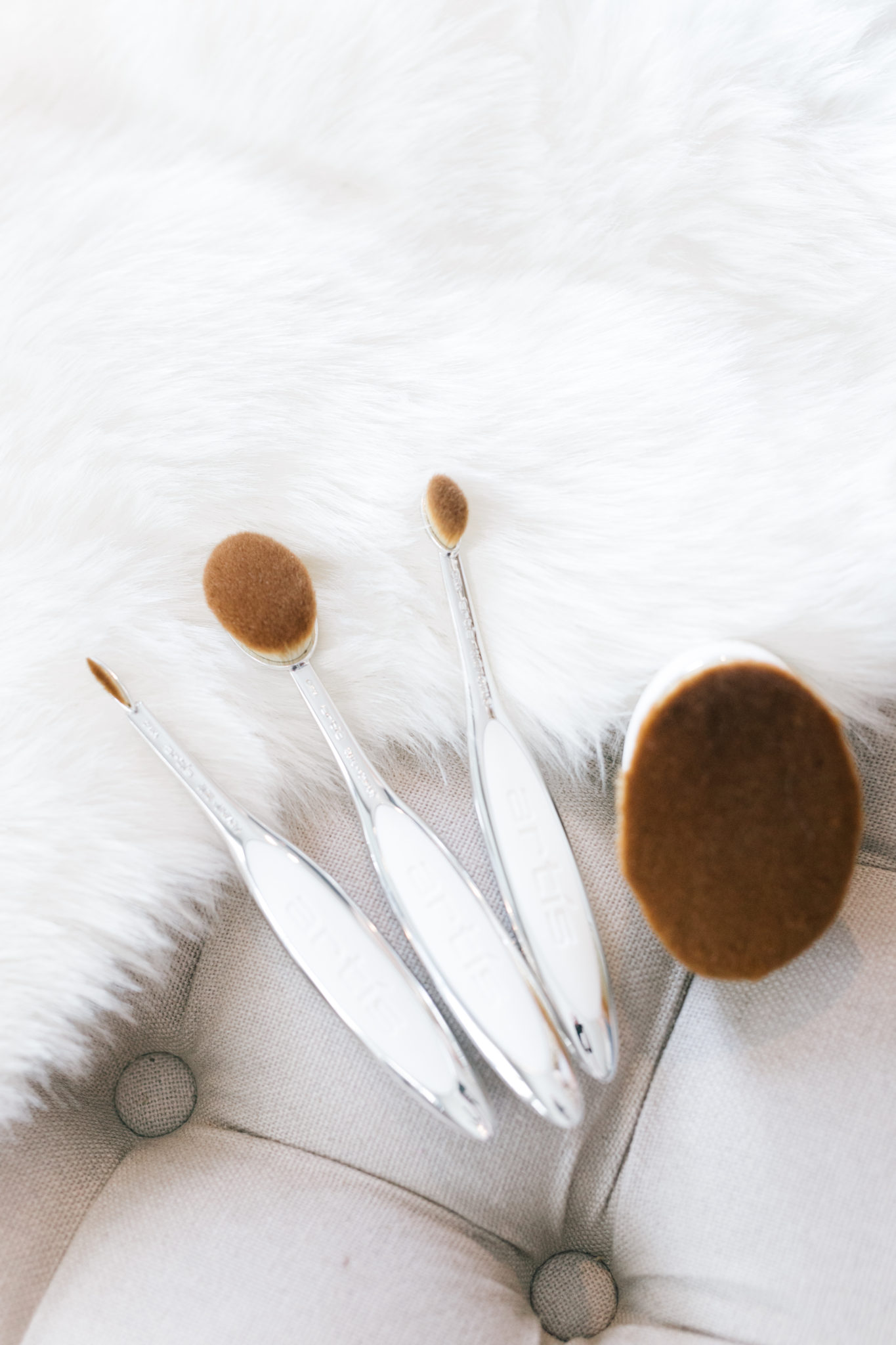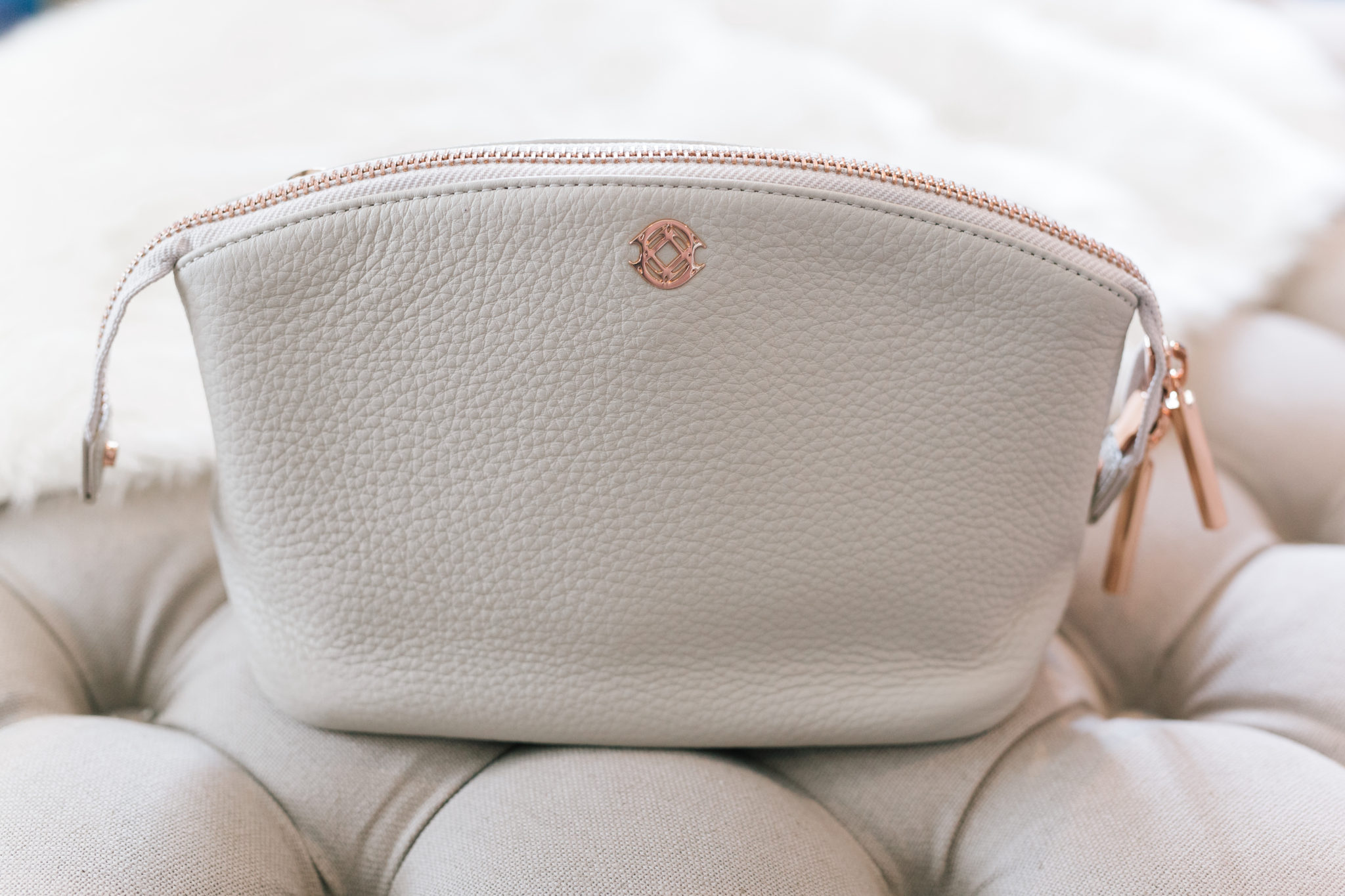 | Brush Set |Palm Brush| Leather Makeup Bag | Radiant Skin Mist | Perfume | Liquid Highlighter | Liquid Matte Lipstick | Eye Cream
I've been finding lots of great products lately and wanted to do a beauty bag round up to share some of the goodness!
First up, are these AHH-MAZING brushes. Now I know that these are an investment item. After, using them and seeing the difference I see why they are totally worth it. These are NOT made from animal hair like a lot of other brushes on the market. They are comprised of an engineered fibre that applies much more easily than a conventional brush. The surface area of these brushes are made to pickup and lay down the product, without holding on to it. This helps to not waste nearly as much product. (So in my mind..that makes them worth it right there. I HATE wasting expensive makeup.) Every fiber also has a tapered tip ending in a microscopic fine structure. This makes blending nearly flawless, and easy to achieve. I can't hype these things up enough!! They were on my wish list a long time prior to pulling the trigger, but I wish I would have earlier!
I know I've talked about my love for Tarte Cosmetics a lot lately, but my obsession is real. If you are new to the blog, Tarte is an organic cosmetic company with impeccable packaging that is formulated without the use of parabens, mineral oil, phthalates, sodium lauryl sulfate, triclosan, synthetic fragrances, gluten, etc. They've recently come out with a few new products that I've been crushing on and are a must have for any beauty bag. Their new perfume smells amazing. It's in a roller ball style, so super easy for travel. It's a vanilla-ish smell without being too sweet. Huge fan over here.
I don't know how I'm so late to the highlighter game, but it's a complete game changer. Especially in the summer to achieve that dewy glow. I have all three colors of this liquid highlighter but my favorite is the "exposed nude". It gives that highlight effect without being overkill/ looks like you dumped glitter on your face like some highlighters seem to do…
My obsession with this skin mist is slightly out of control… It smells so fresh and is really hydrating in this summer heat.
I really don't have time to touch up my makeup in the day with G, so I've been swearing by this liquid lipstick. I do add a little chapstick to top to keep my lips from feeling or looking dry. The color "bestie" is my everyday go to. It's a bit darker than a nude, but in that nude family. I've also been loving the peachy look for summer, and "salty" a lot too.
My skin is always changing especially being pregnant, and I change up the skincare that's in my beauty bag ALL the time. Lately, I've been a bit worried about turning the big 3-0 next month so I've been using Goop eye cream. I got this from a friend of mine, Mallory Ervin. She's a beauty blogger and really knows her stuff and she was right. It works!
I'd love to hear any tried and true products that ya'll swear by! I'm really getting into makeup and skincare more and more lately. Really appreciate a well made product to fill my beauty bag up with!