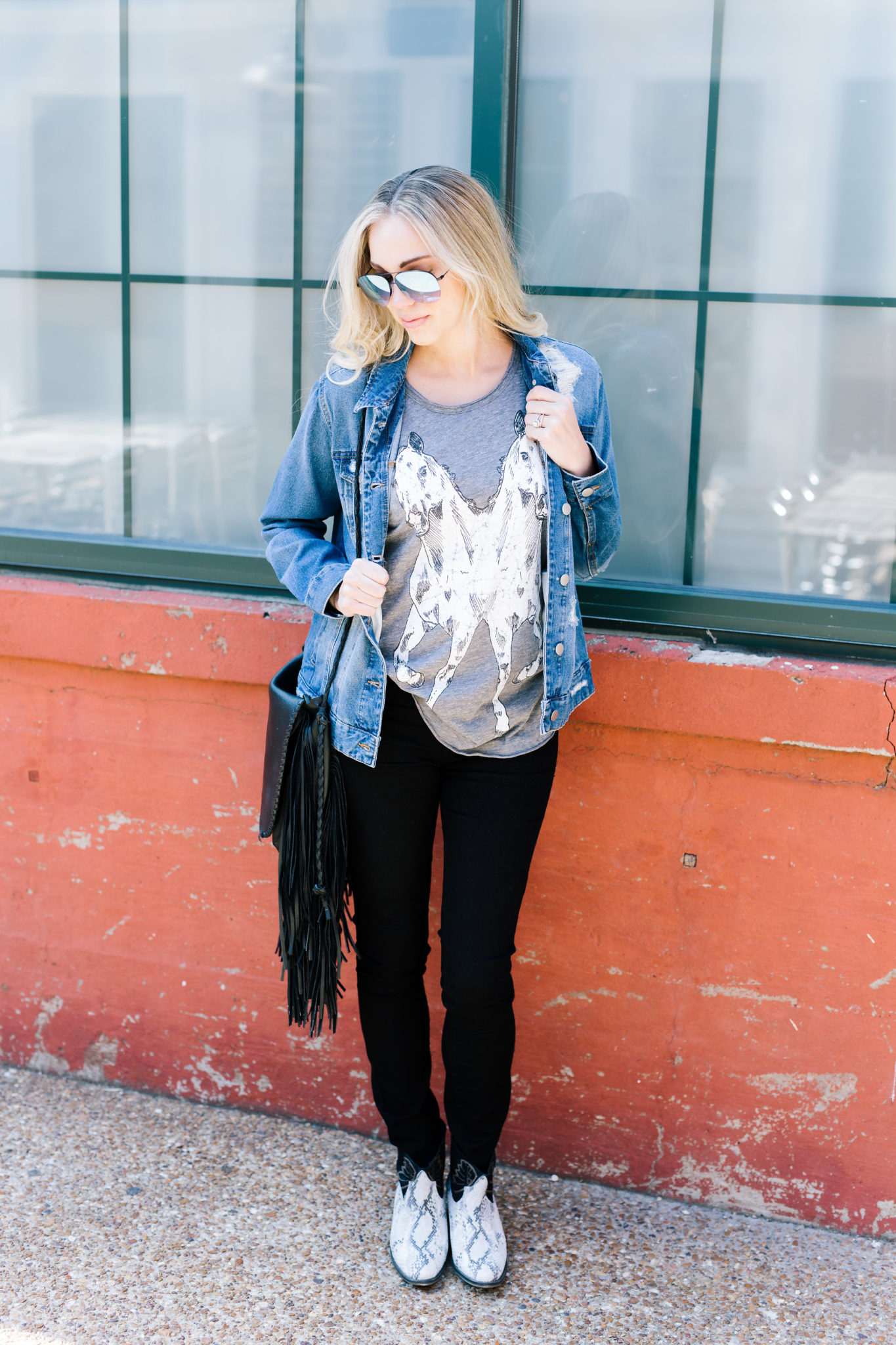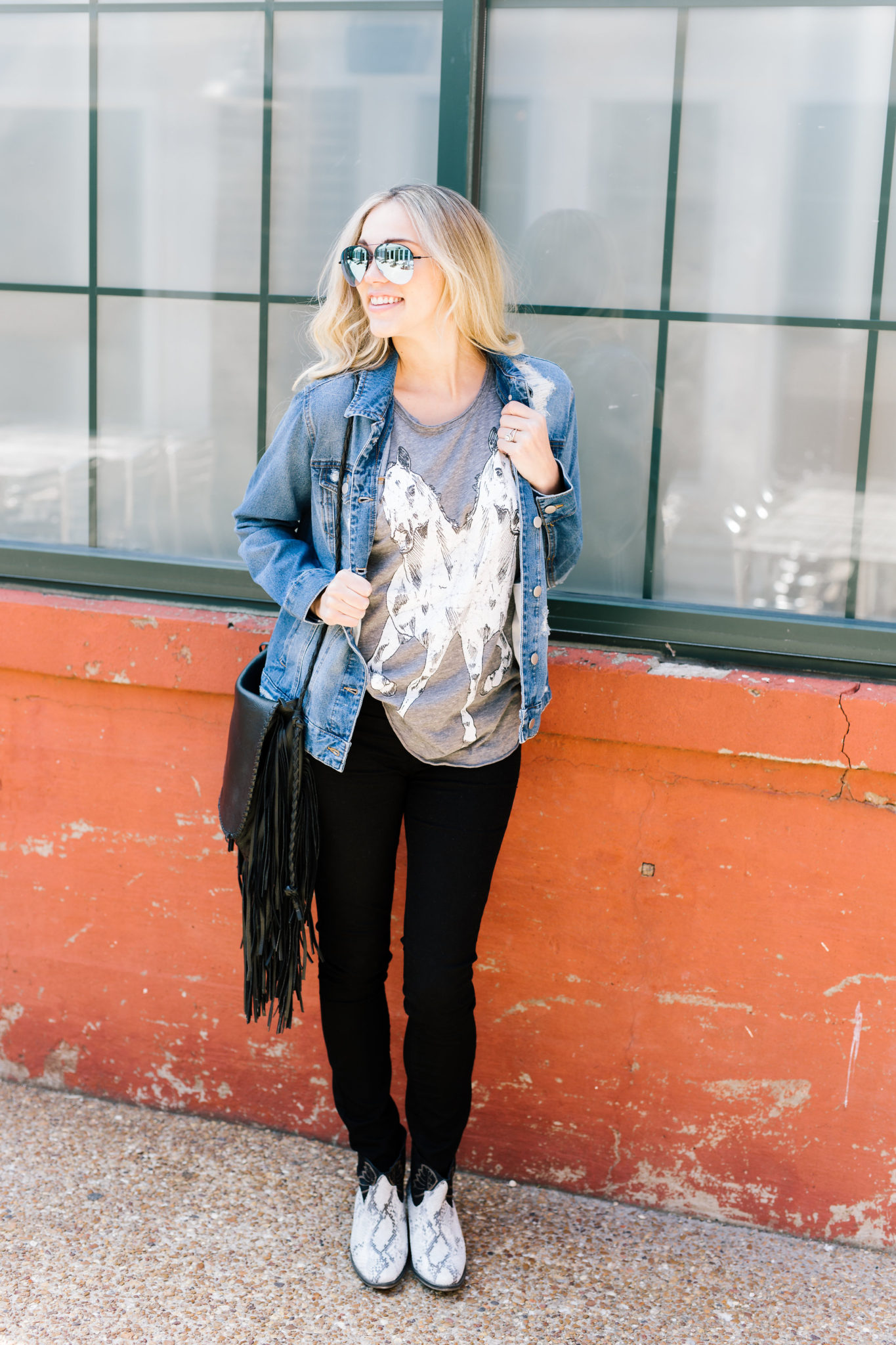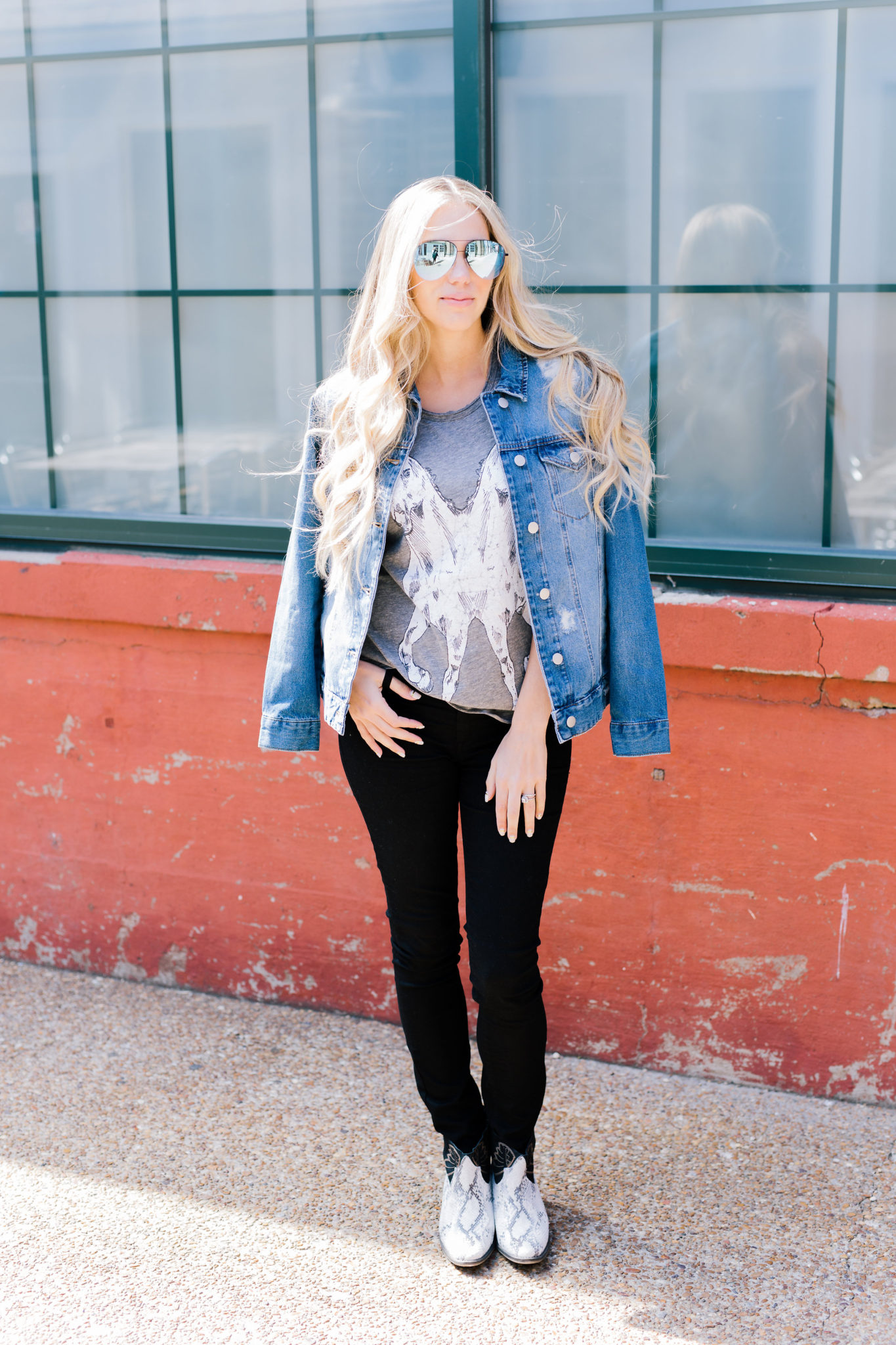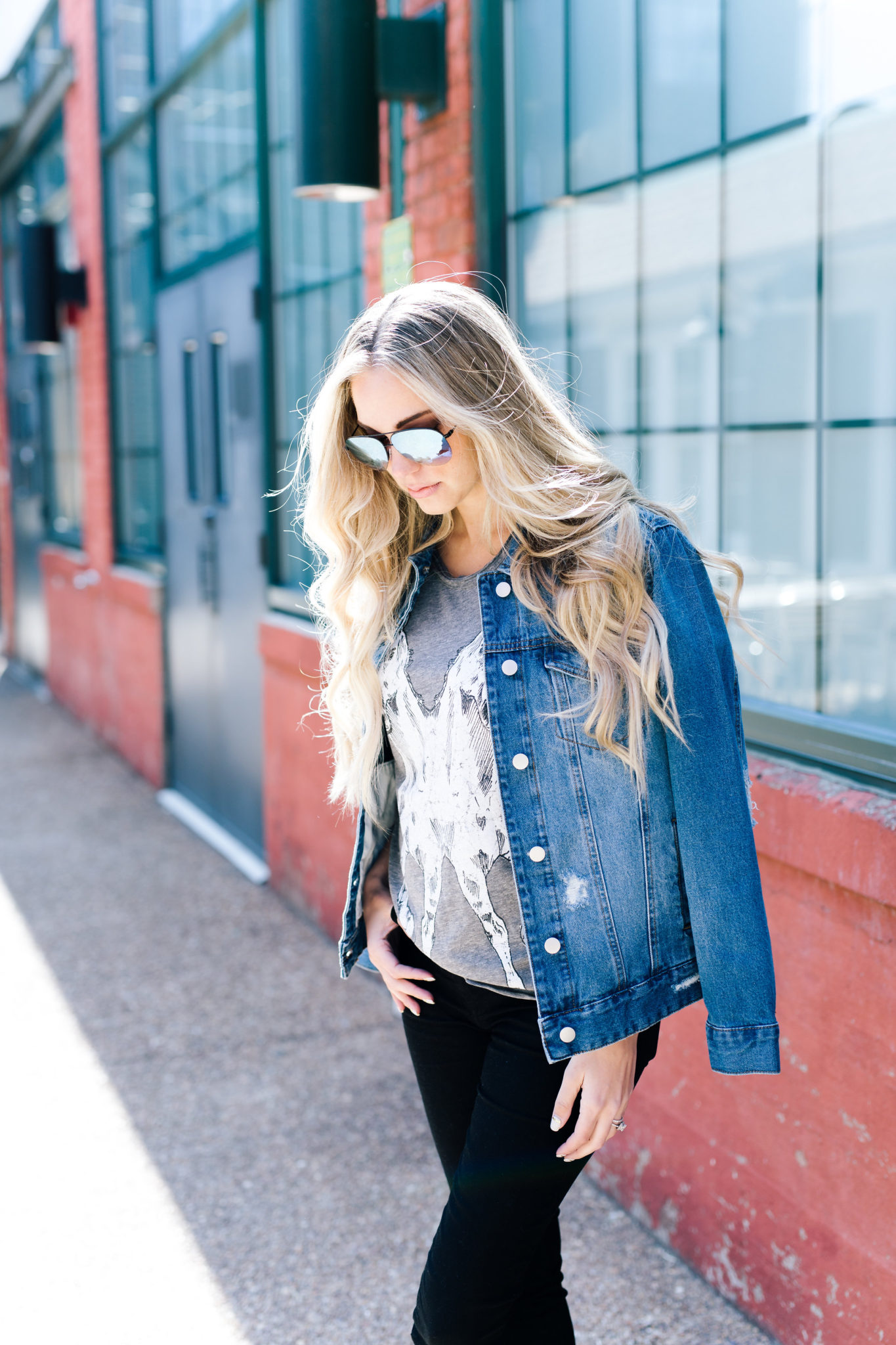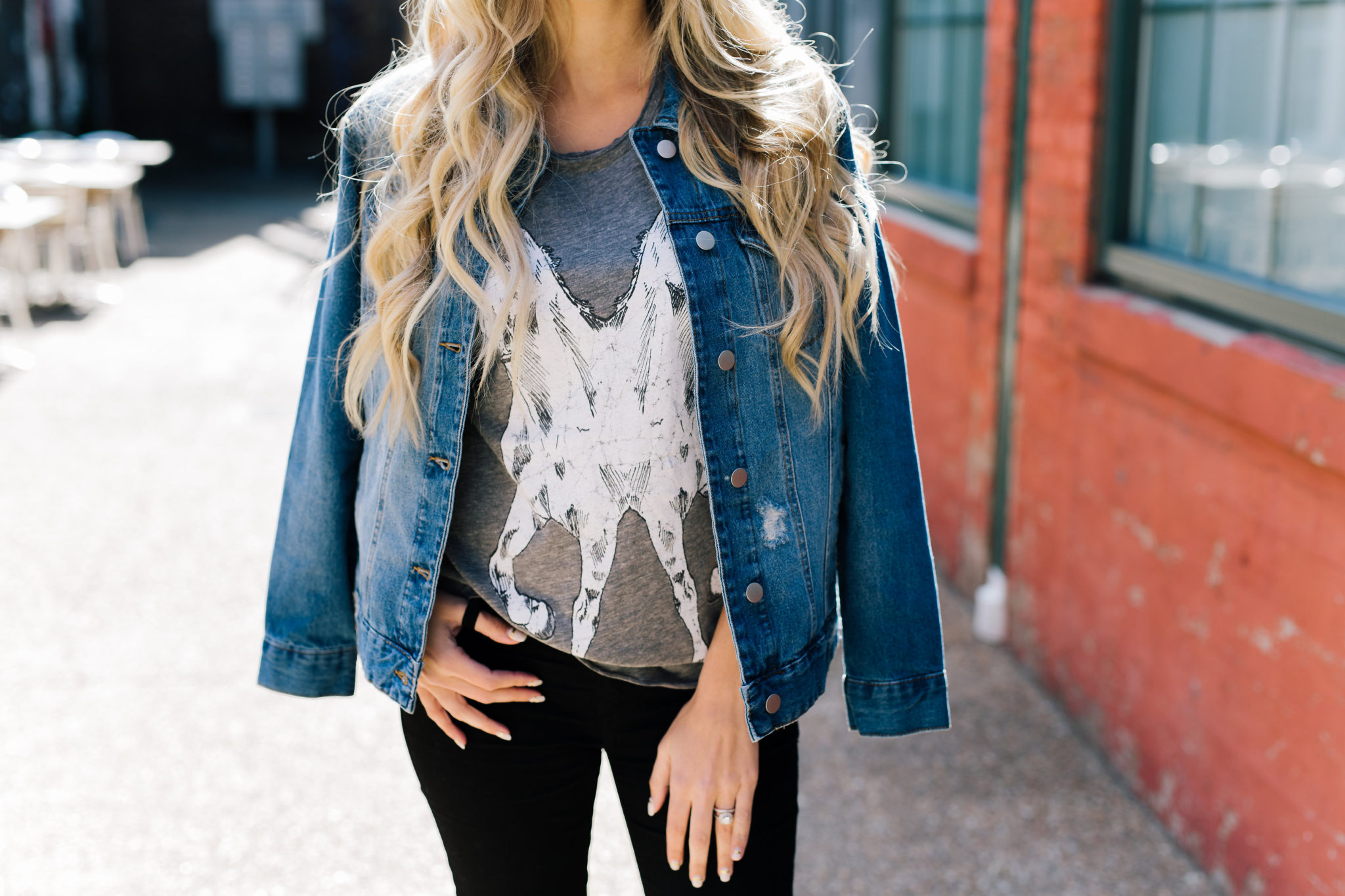 Denim Jacket | Black Skinny Jeans | Snakeskin Western Booties | Mirrored Sunglasses | Fringe Handbag | Horses Tank
I wore this out and about while we were house hunting. Any other Nashvillians house hunters right now? This market is crazy, and we are having the hardest time finding what we have envisioned in our heads. I'm trying to stay patient and know the right one will come around when the time is right. I'm just hoping that time is before baby #2 gets here so the transition process will be just a little easier. A 14 month old, a newborn a traveling husband and a move might put this mama over the edge!
P.S. The denim jacket is back and I'm loving it! This distressed version is slightly oversized (I'm wearing an extra small so it wouldn't be quite as big on me) and also under $100! If you have been following me for awhile now, you know that there is nothing I love better than a good graphic t-shirt! Naturally, I paired this jacket with one and some plain black strechy jeans. Now that I'm starting to get the bump this jeans still have enough strech to them to accomodate. I stalked these booties for quite sometime and they are finally on MEGA sale. WHOOHOO!! With western detailing on the top AND snakeskin on the bottom how could a girl resist?! You can totally rock them as a neutral. The fringe handbag is Jennifer Haley. She is such a badass designer, and an even better person. The bag is plenty big enough for me to throw Georgie's diapers/change of clothes/snacks in for quick trips out.
Hope everyone can go out there and have a great week!