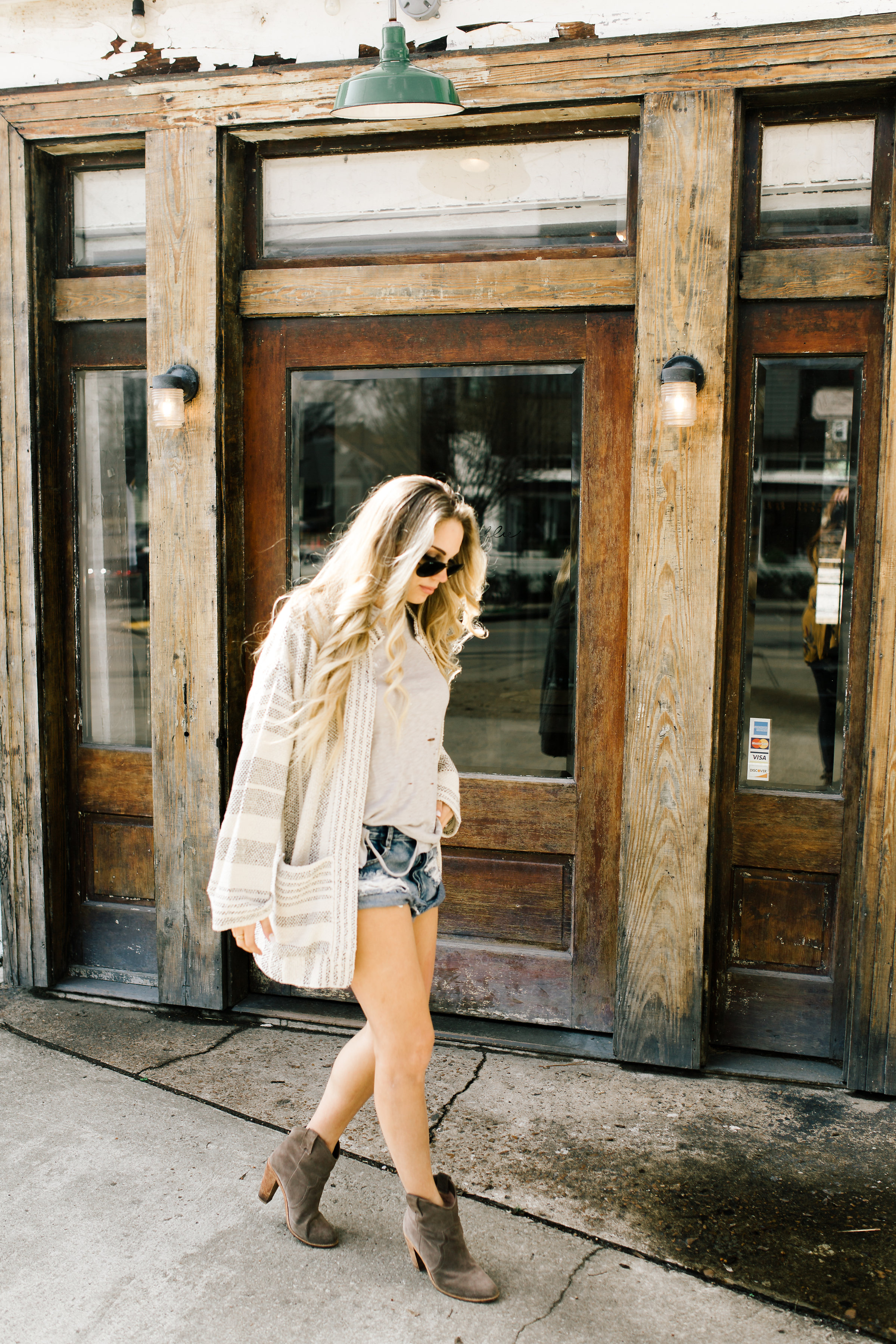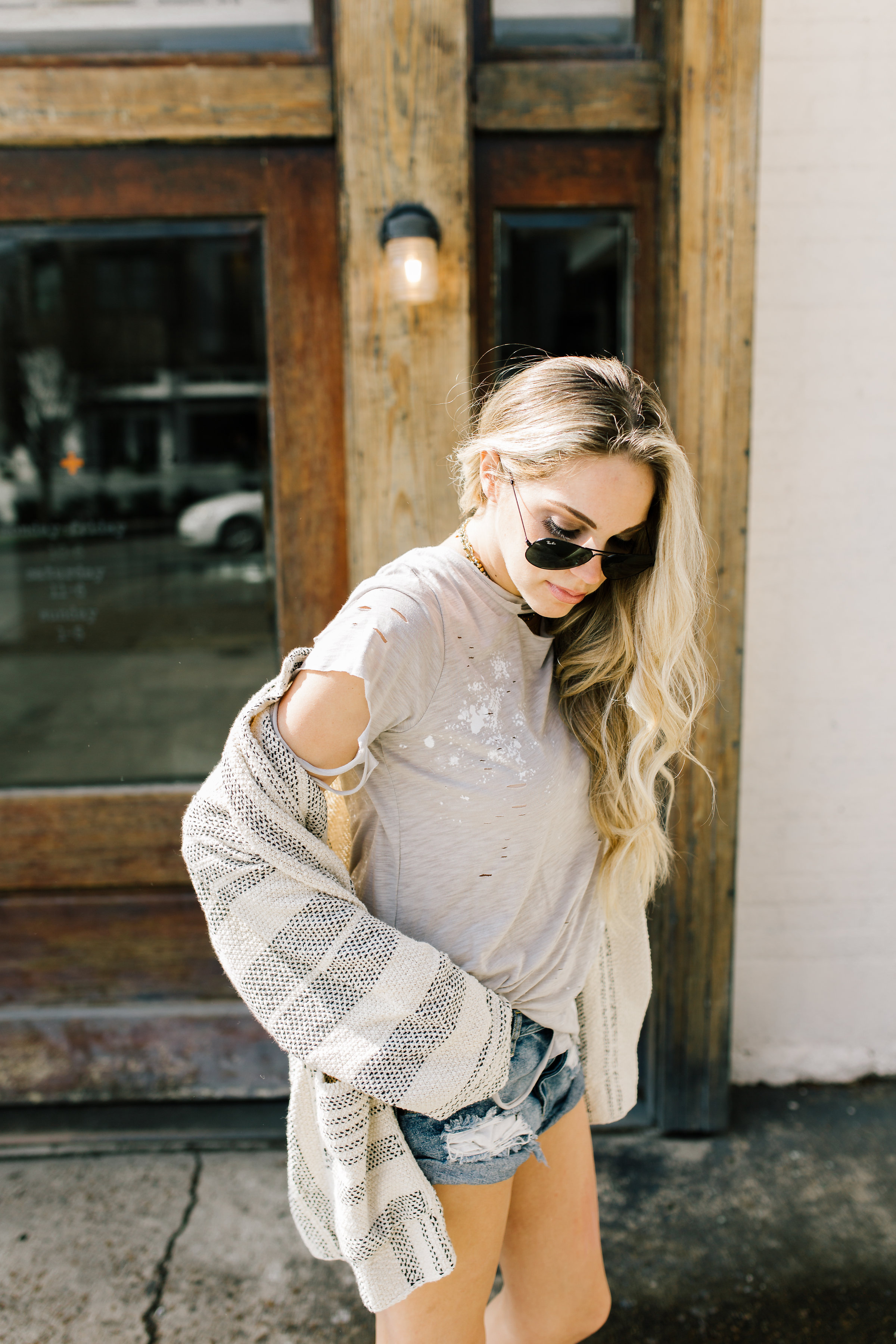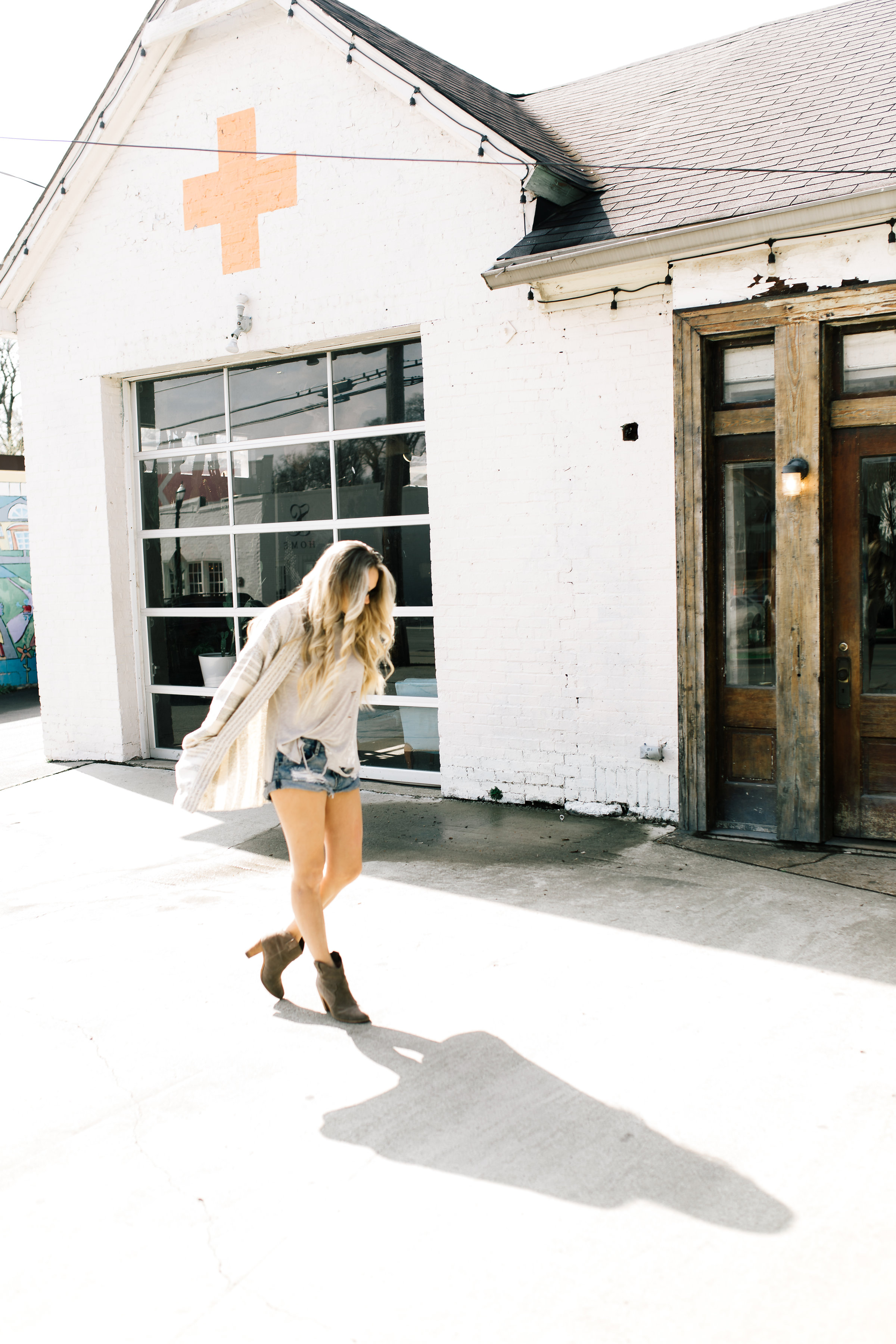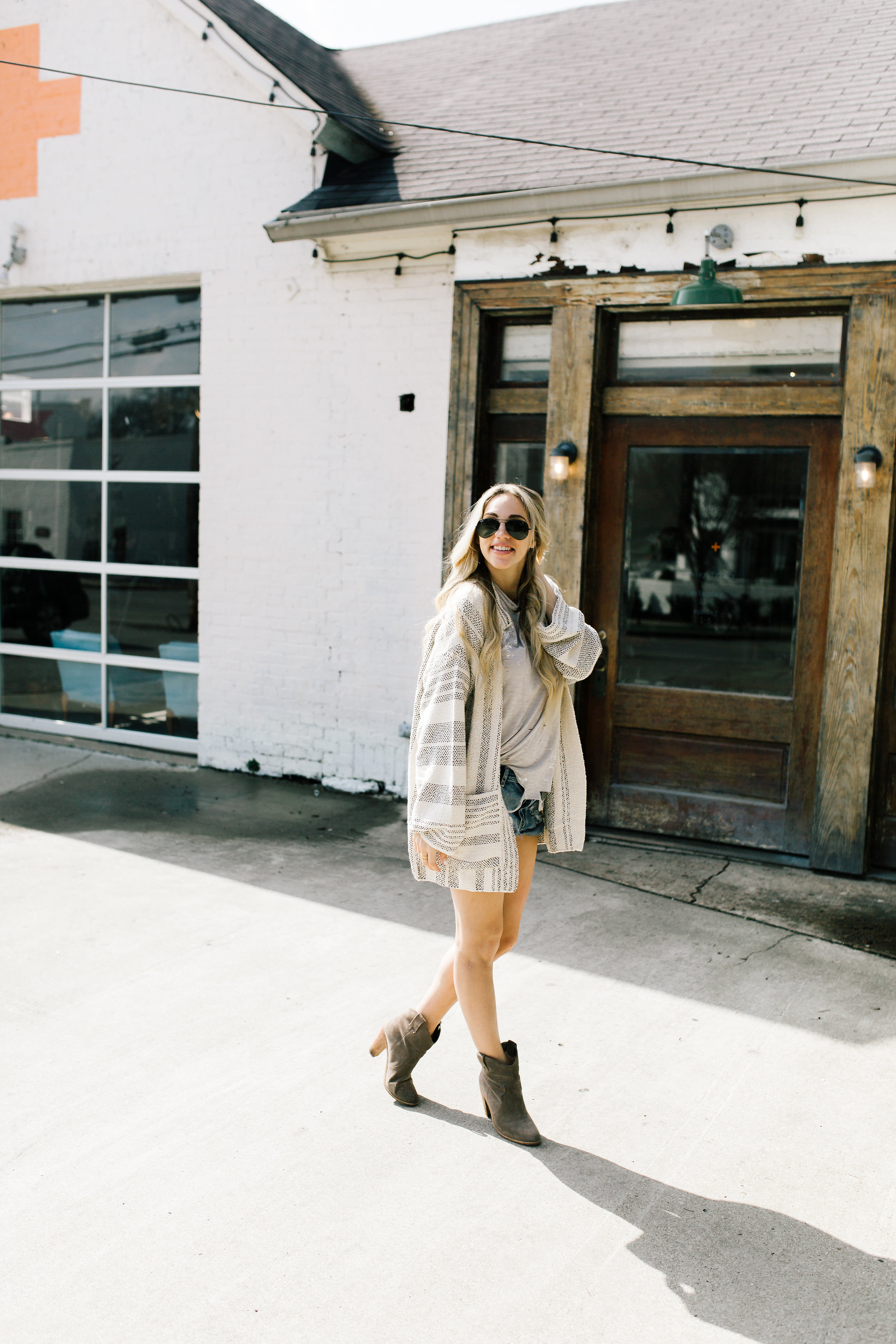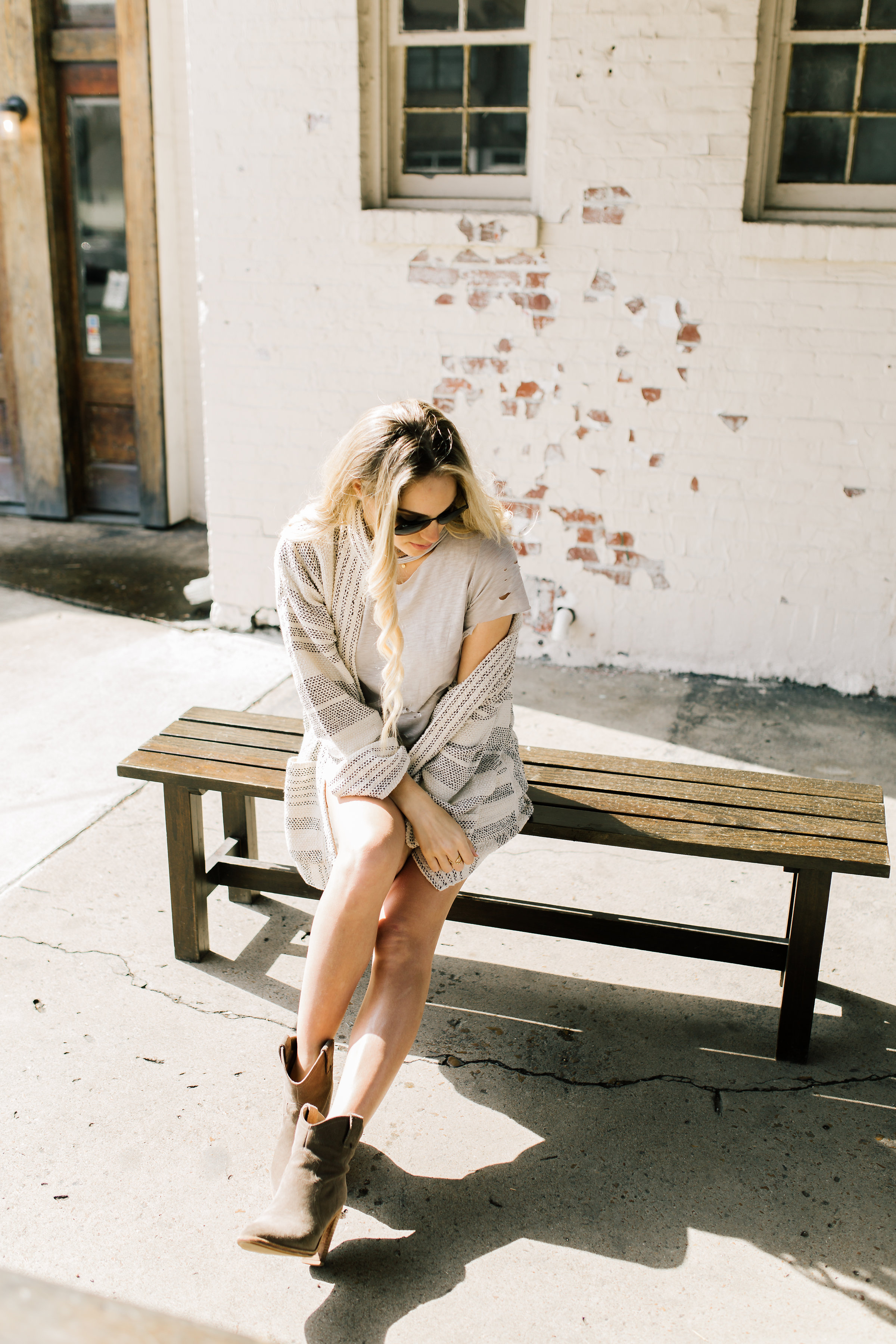 I've been on the struggle bus lately with energy. Being pregnant while trying to keep up with a 10 month old is not for the faint of heart. The light at the end of the tunnel is that spring is inching closer and closer. Georgie is so ready to be able to be outside and go to the park, and this mama sure is too! I've been finding lots of great (inexpensive) spring finds at Vici Collection lately. 
One of my favorite combos to wear has always been a sweater with cut off shorts. This pocketed cardigan feels really luxe, but is under $100. You probably know by now that I love all things distressed. This is a trend that has been in for quite some time now, but my dad cannot wrap his mind around. "You mean you buy something that looks like someone else has worn it? WHY would you do that?!" Sorry, dad. This edgy tee will be on repeat in my closet this spring. I purchased it a size up to accommodate the bump, but I really like the oversized fit now. 
P.S. I found an almost exact dupe of my go-to booties for under $20. Not kidding. You can find them here. 
Xo,
ASH