Trey's Famous Chili Recipe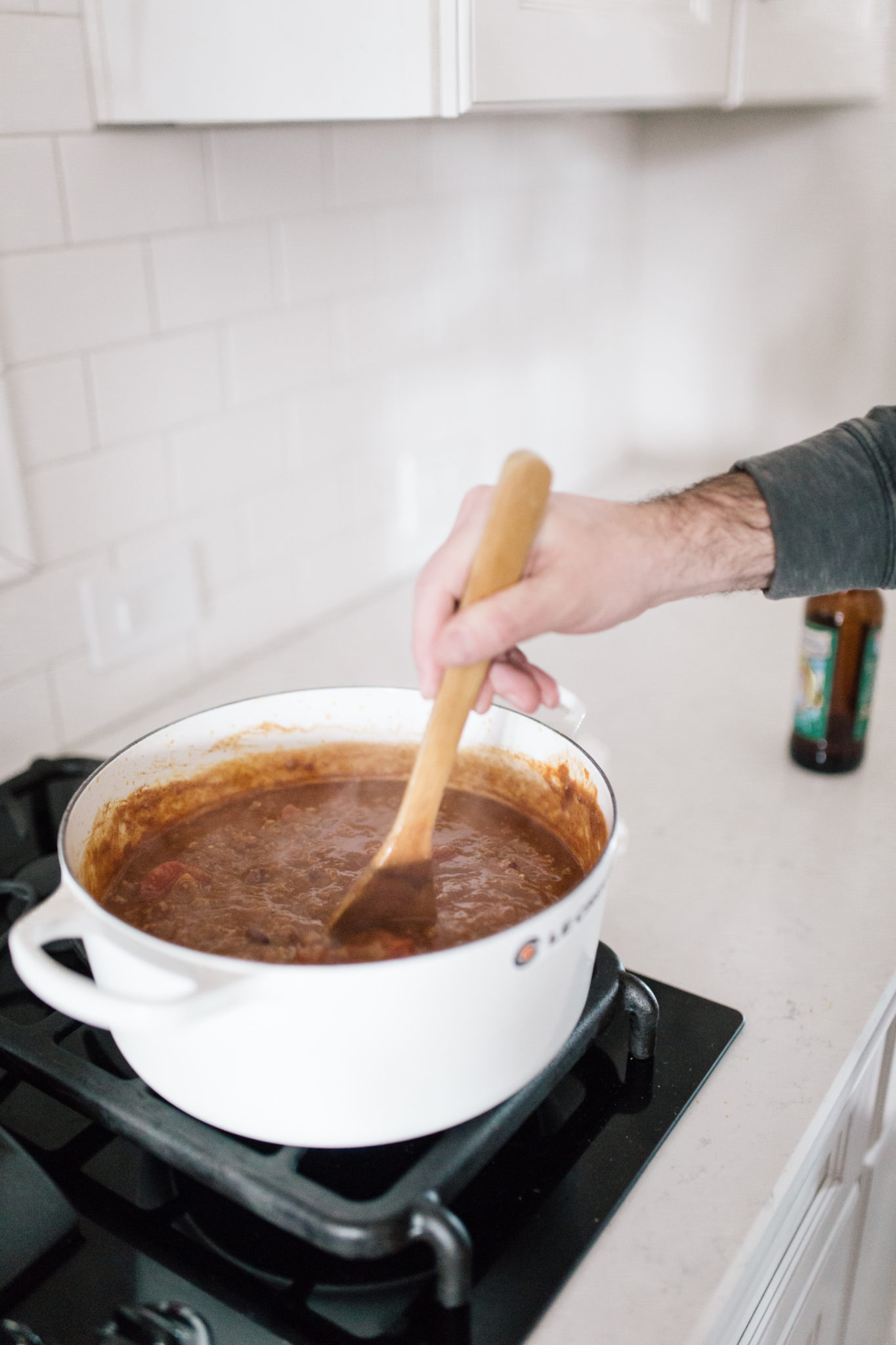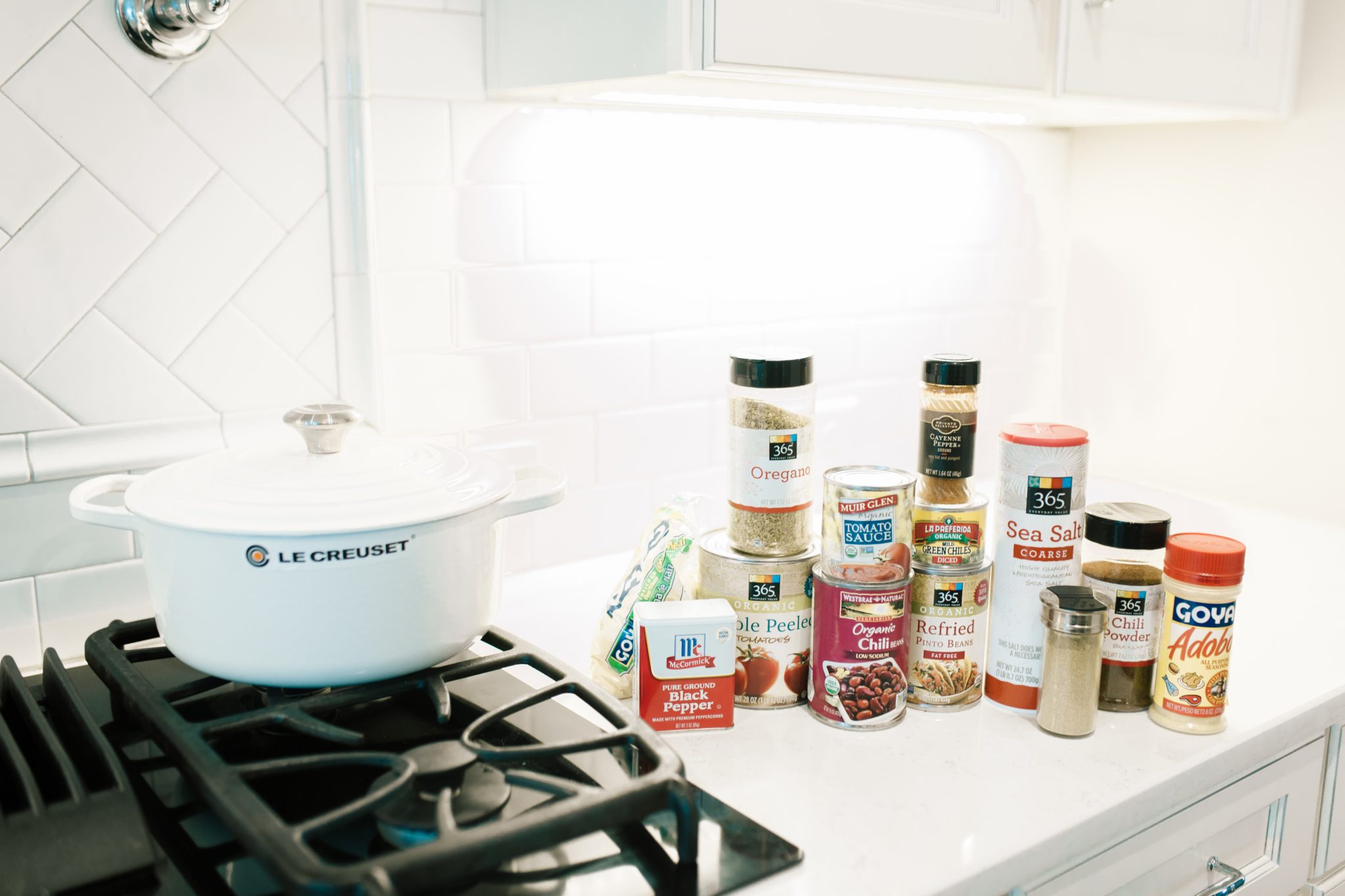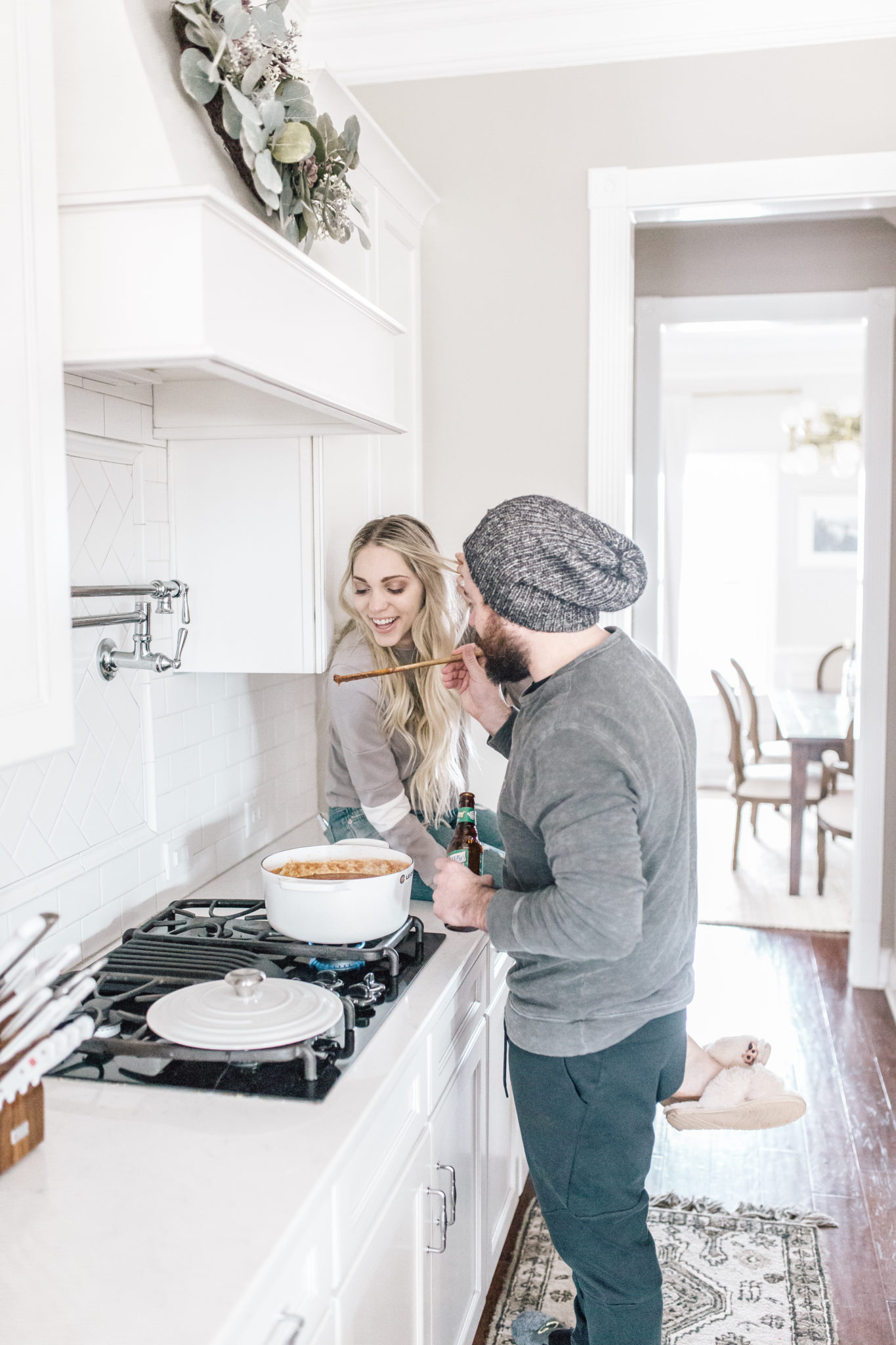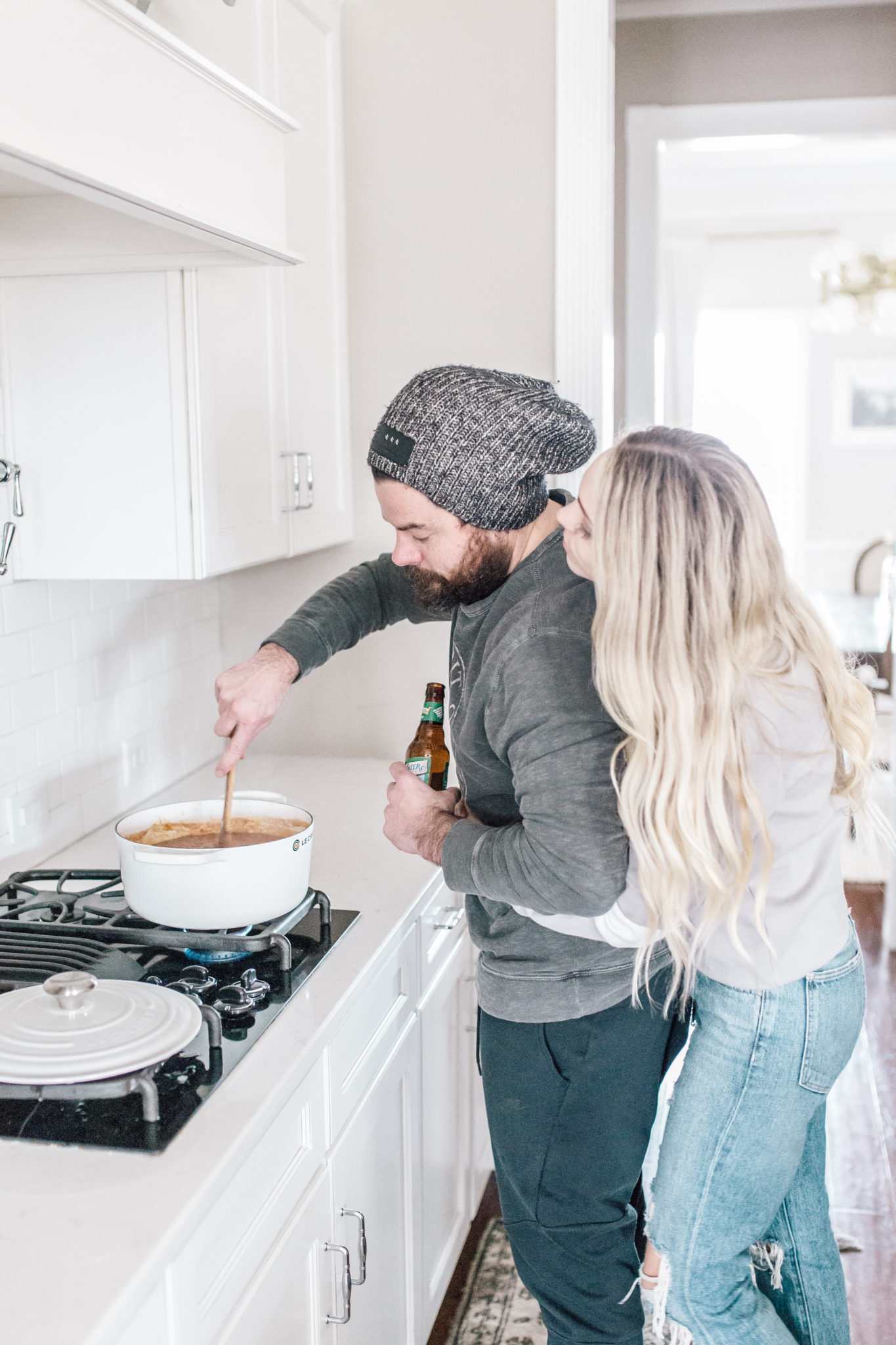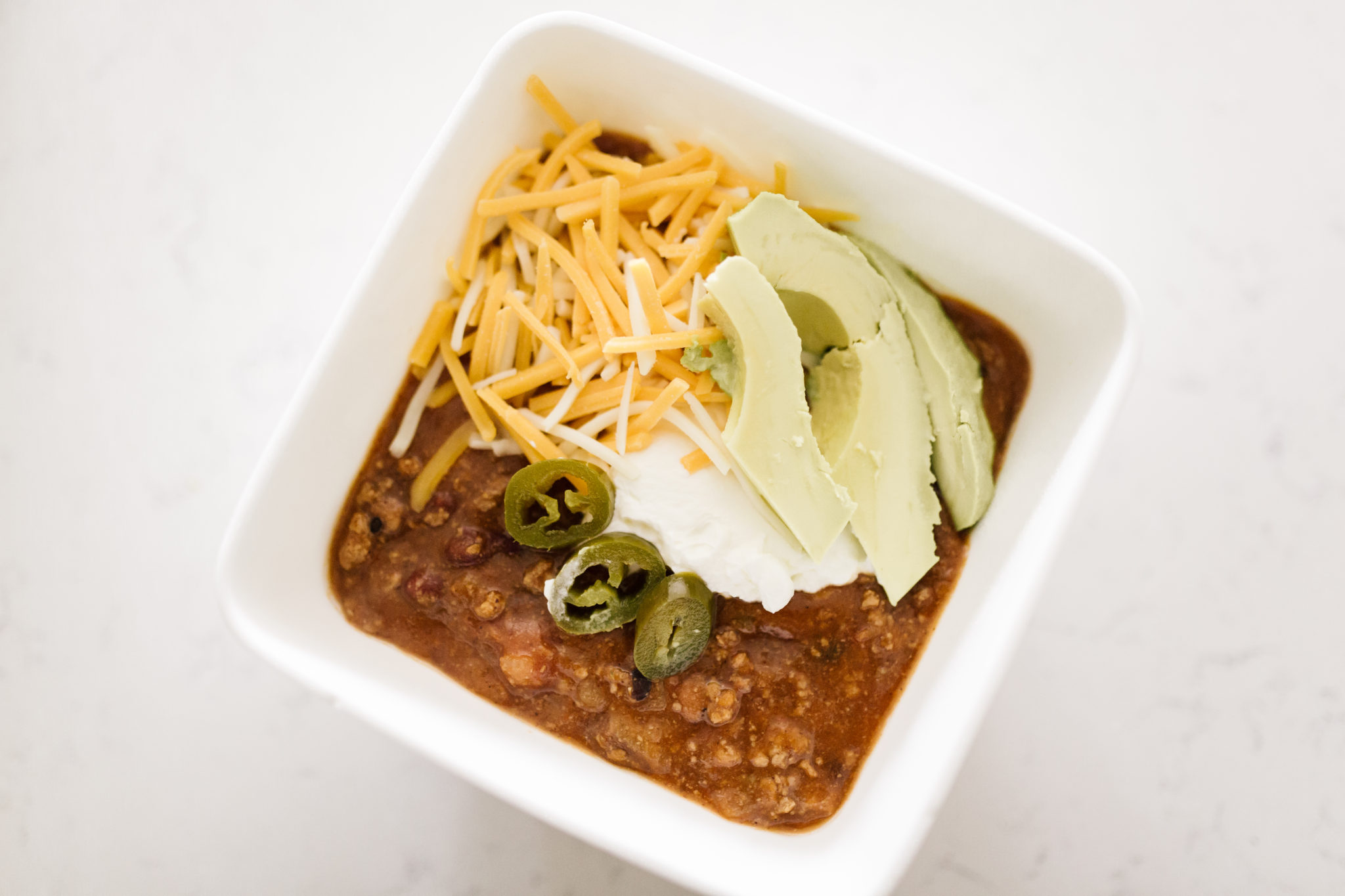 Any single ladies reading this? Pro tip…..find a man who can cook! Trey is such a great cook, and nothing is more comforting than a big pot of chili on a cold day.
Ok, so by "famous" I mean by our family and friends. No joke every person he has made this for has said it was the best chili they have ever tasted. We need to find this guy a chili cook off to enter though, because no doubt he would win.
There are a couple of "secret" ingredients that aren't found in a traditional chili recipe, and they really give it that extra special something that sets it a part from the rest.
We also love to add avocado to the top. Try it added with any other traditional toppings you love!
I had him write this one up himself so here it is..the famous chili recipe! (I'm actually totally shocked he was willing to share this. It's letting a big ole secret out of the bag!)
Quick Side Note: Can't say enough things about this Le Creuset is on major sale right now. We use it ALL.THE.TIME. You can find it HERE.
BEST CHILI RECIPE 
Ingredients: 
2 lbs Ground Beef
1/3 lb Chorizo
1 White Onion
2 Cloves Garlic
1 Teaspoon Salt
Pepper to taste
1 Teaspoon Oregano
1 Tablespoon Ground Cumin
2 Tablespoons Chili Powder
1/4 teaspoon Cayenne Pepper
1 – 8oz Can of Tomato Sauce
1 – 28 oz Can Whole or Diced Tomatoes
1 – small Can Diced Chilis
1/4 cup of Masa (you can find this in Mexican cuisine section of the grocery)
1 – Can Chili Beans OR kidney
1/2 Can  (b/c Ashley doesn't love beans)  Refried Beans
1 Tablespoon Goya Adobo powder
1 bottle of your favorite beer
* Diced jalapeños if you like *
Juice of 1 Lime
Instructions: 
1. Brown the ground beef and the chorizo, drain fat.
2. Chop the onion, throw it in until they are translucent. Add salt and pepper.
3. Add Chilis.
4. Put in garlic, cook for about a minute together.
5. Add chili powder, Adobo, cumin, cayenne, oregano.
6. Let cook together until it starts to get a little dry.
7. Add the beer in… save a swig for yourself.
8. Add tomato sauce and tomatoes. Stir together then turn heat down.
9. Add beans and bring to a simmer for 25-30 minutes, turn down heat.
10. Mix masa with a little chicken stock, beef stock, or water, stir in.
11. Stir in refried beans.
12. Squeeze in some lime, put on some cheese, sour cream, onions, avocado, Fritos, crackers, whatever you like, I like all of it.