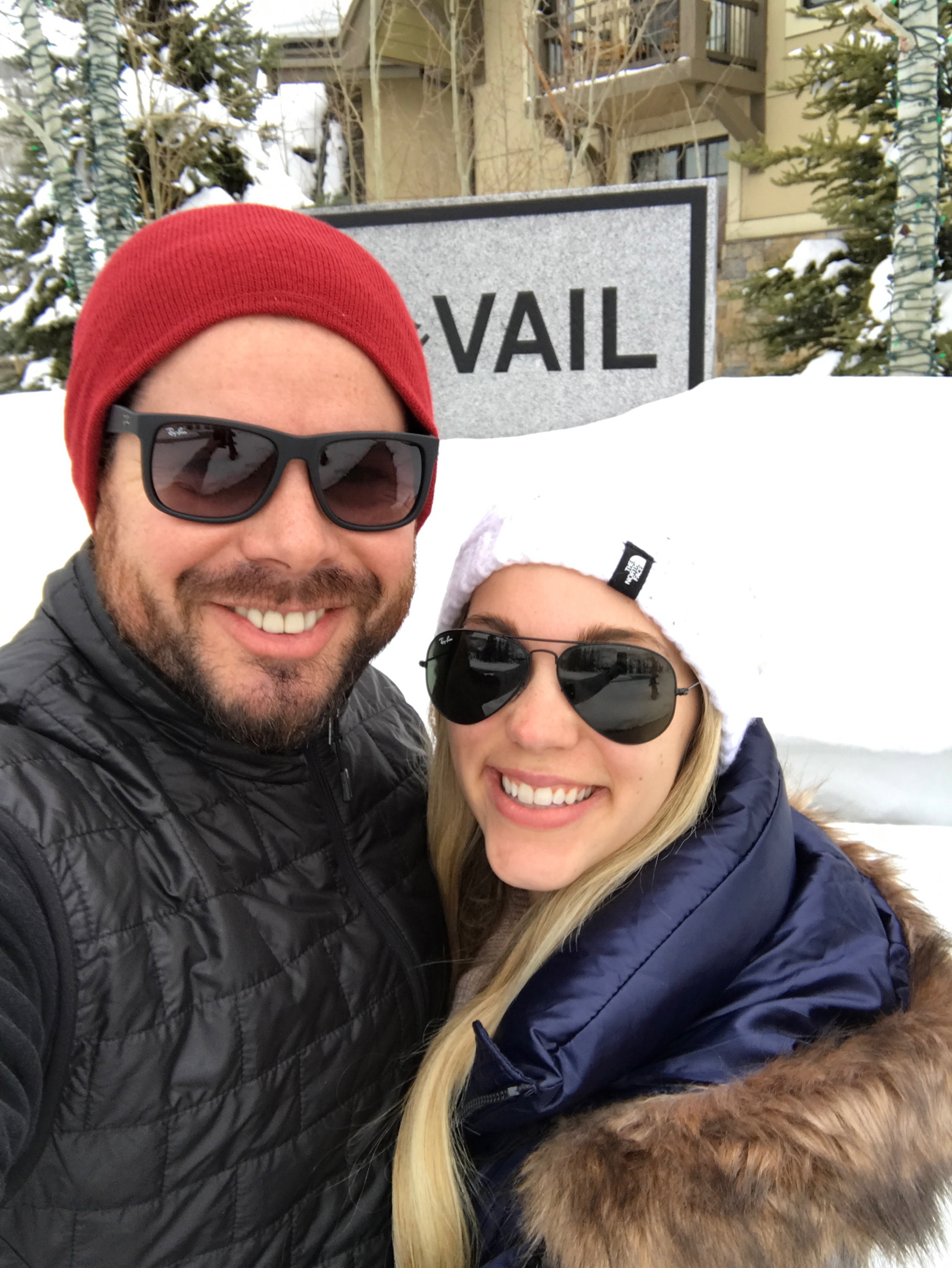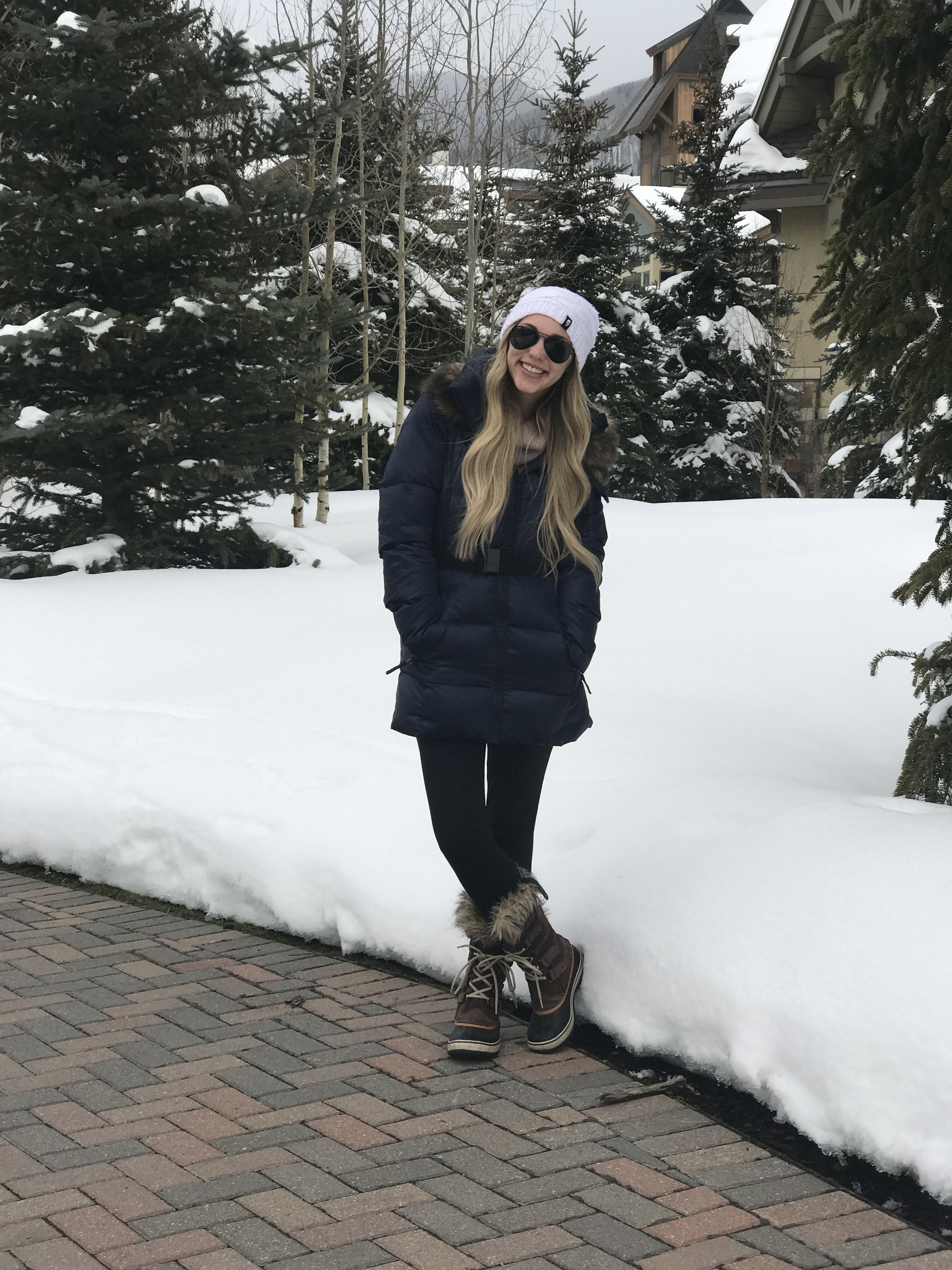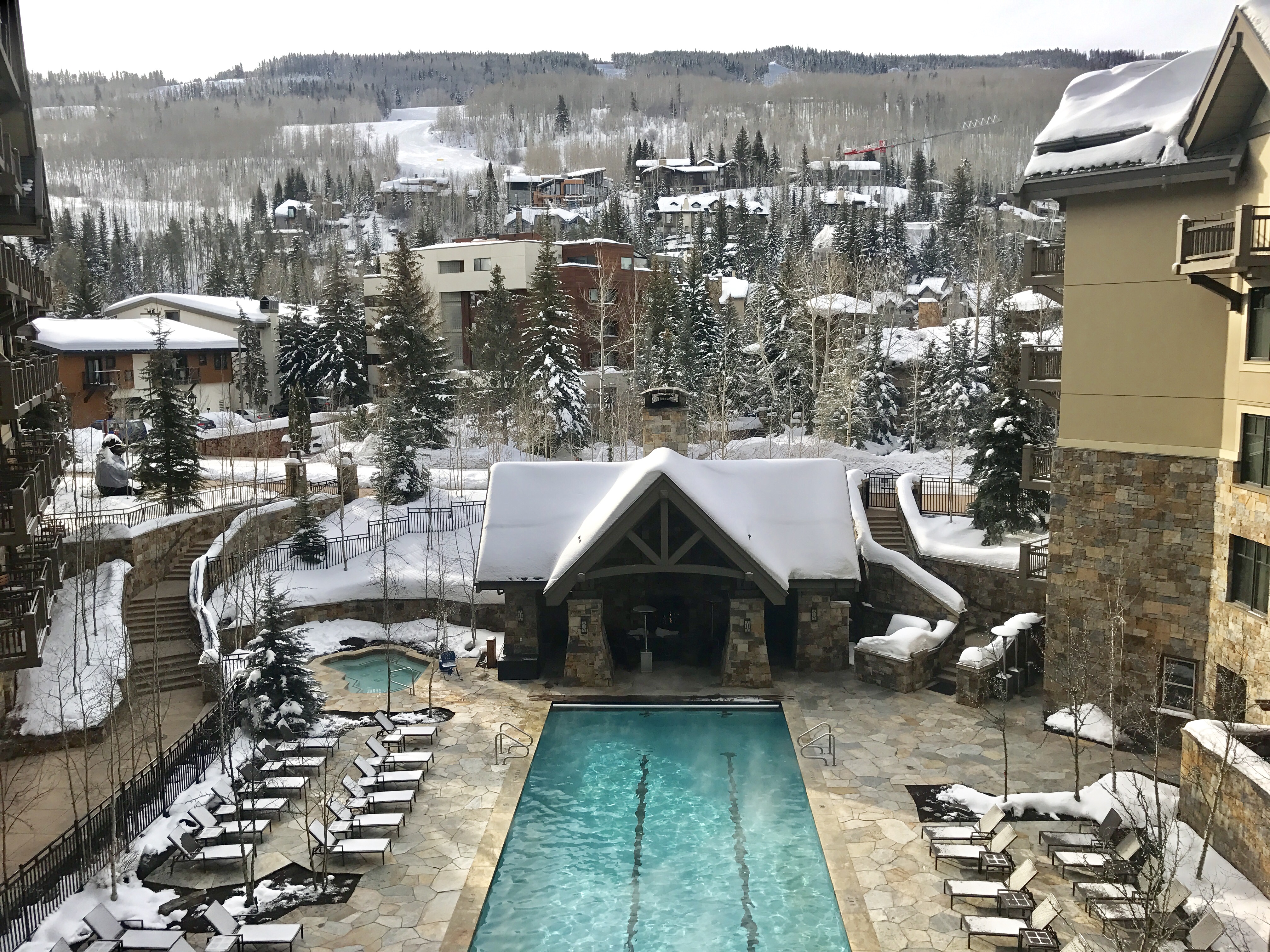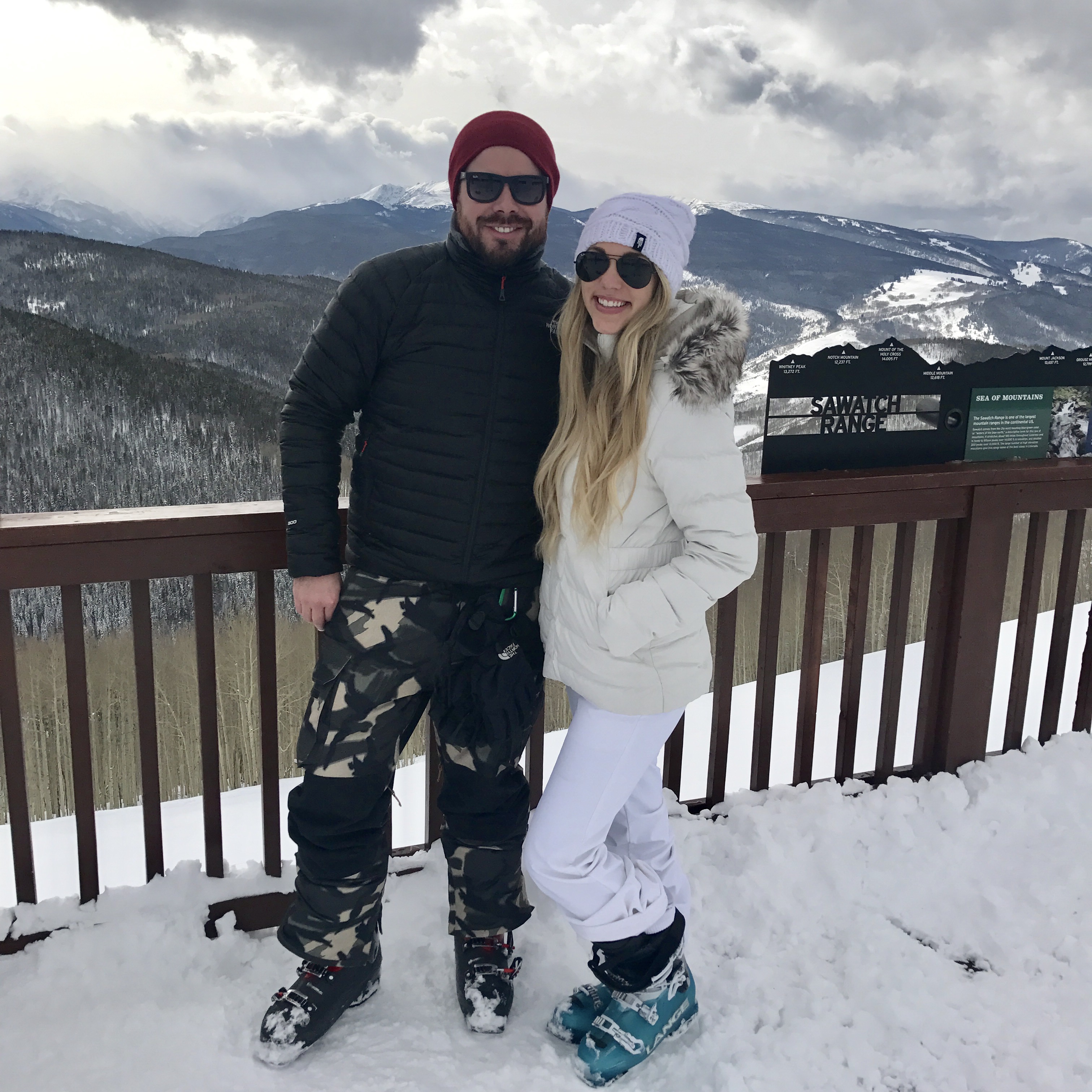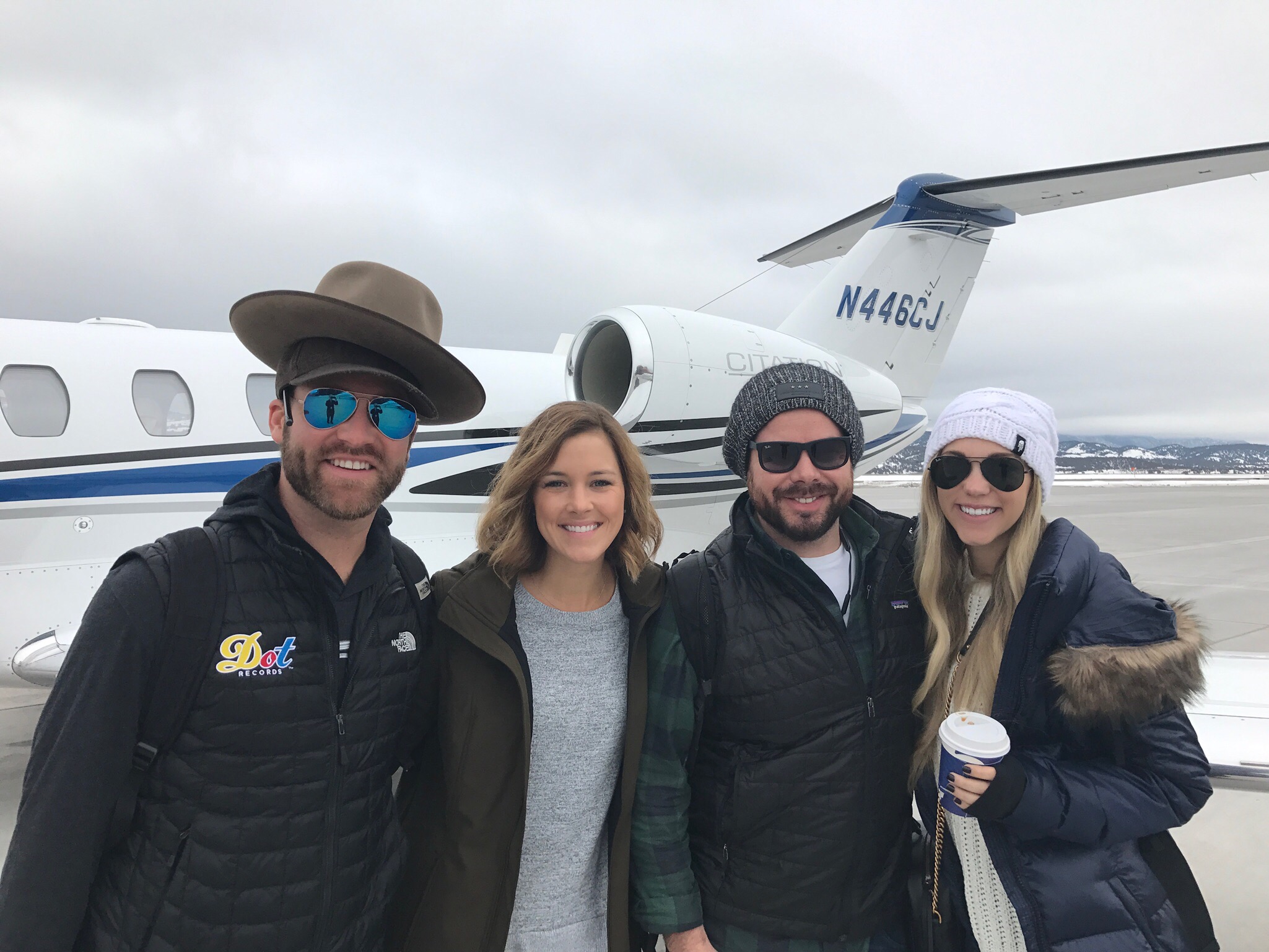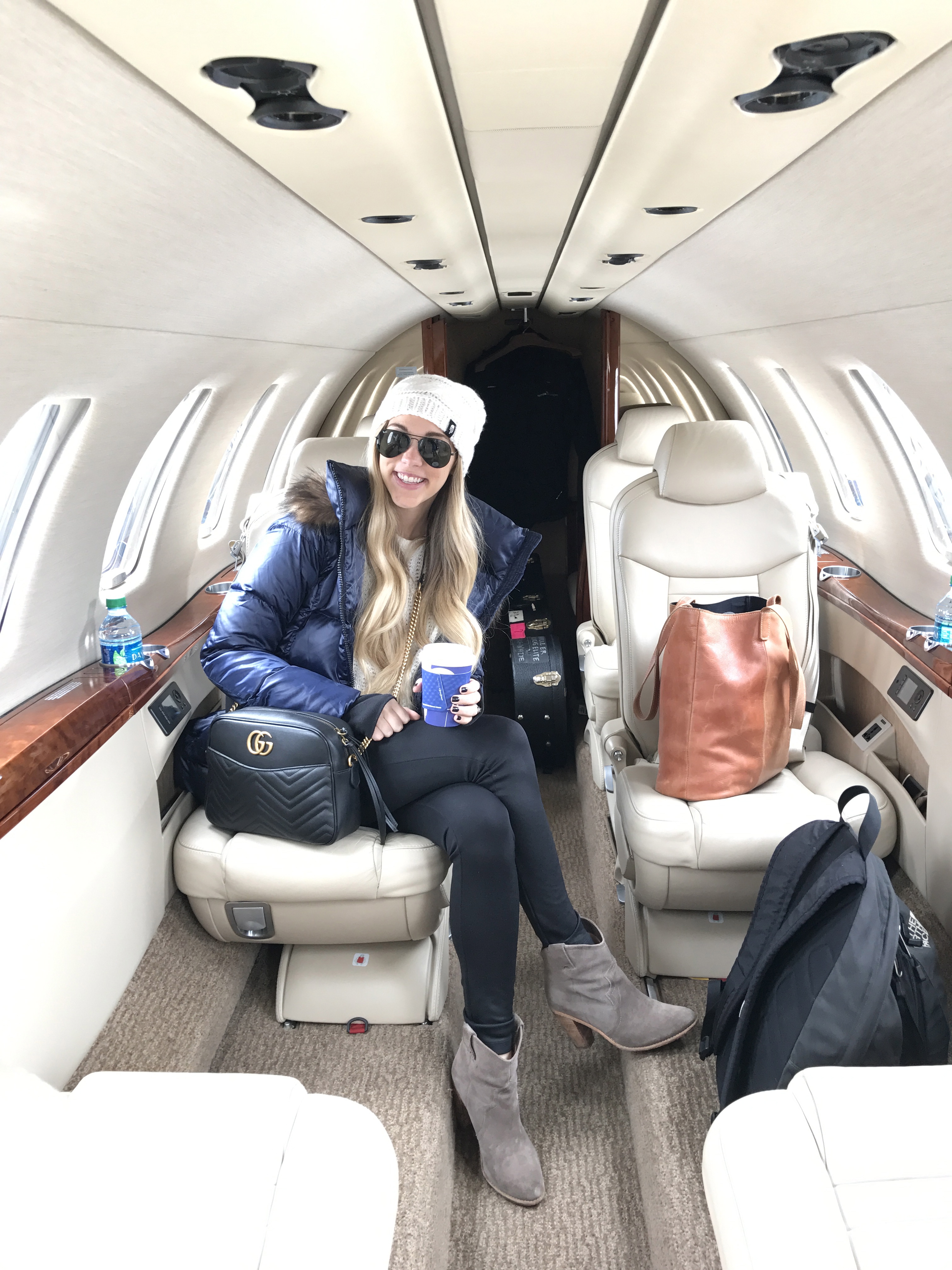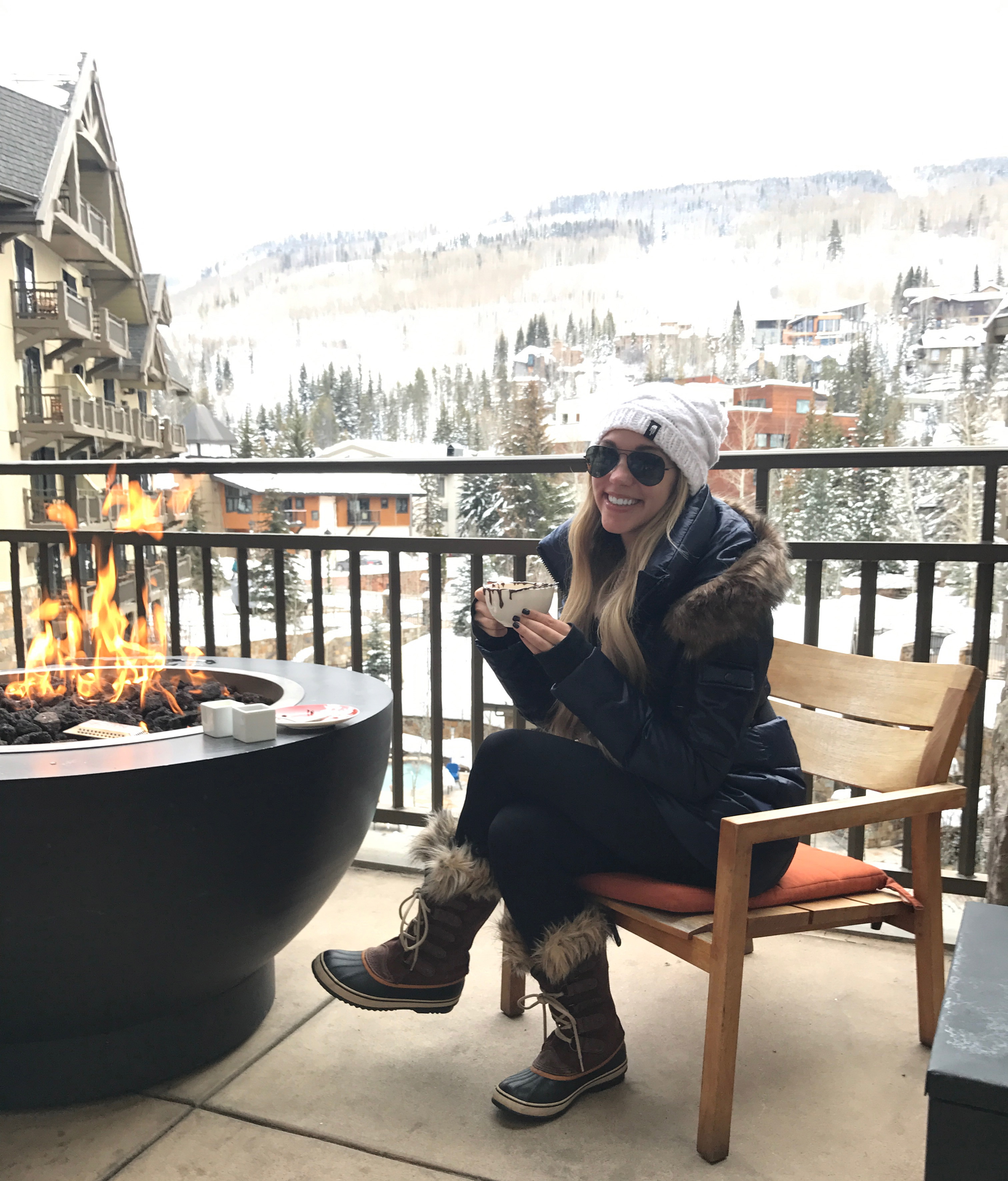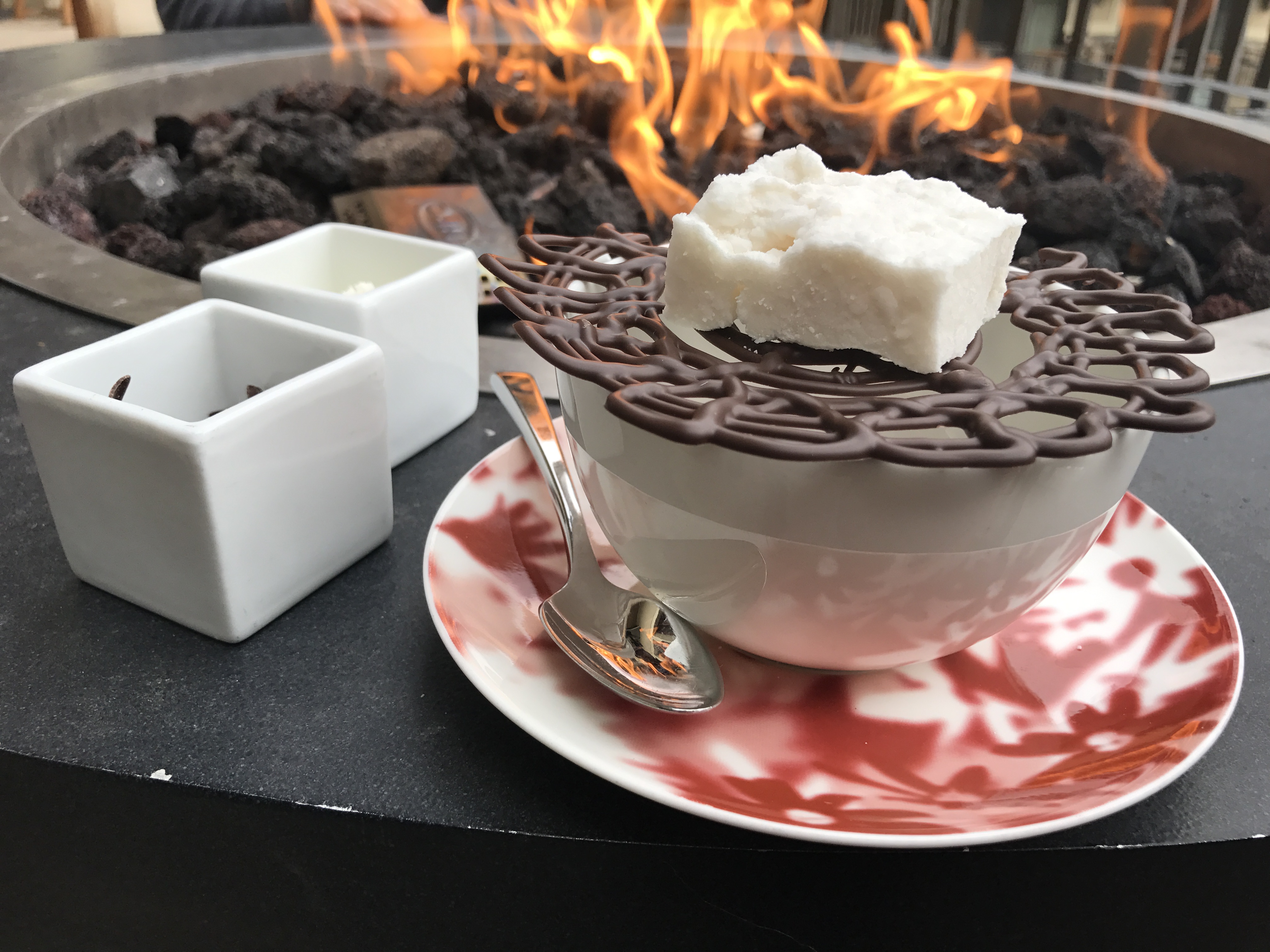 Blue Puffer Coat | Snow Boots with Fur | Cable knit pom beanie | White Puffer Jacket
It's always hard leaving Georgie, but I think it is equally important to spend quality time away with your spouse. In the hustle and bustle of everyday life there are days when Trey and I don't even get time to talk about anything other than the baby or a quick recap of work. (Actually, that's almost how everyday is…) SO when the opportunity came to go on a weekend getaway to Vail, I was all in!
We call Colorado our "happy place." I know I mentioned this in my last Colorado trip from October, but winter there is extra special. Skiing down the mountain, apres skis, and lounging in a luxury hotel is about as good as it gets for me!
If you are planning a trip, I HIGHLY recommend splurging to stay at the Four Seasons. The rooms are oversized and are equipped with a coffee bar and a huge soaking tub. (It was dreamy.) Service is top notch. They even put feet warmers inside the edge of the bed at night. If you plan to ski, the concierge service is so convenient. You can easily walk to the bottom of the mountain, and they bring your skis right to you so you never have to carry them around. There are even lockers with boot warmers, so the next day your boots are dry and warm. I ordered room service breakfast each day, and even one night when I was too exhausted from the day to get out. I'm not usually a room service fan, the food never seems to taste as good as it sounds, BUT this was top notch!
Even if you don't stay at the Four Seasons, there are two MUST do's there that you don't have to be a guest to experience. Do yourself a favor and stop in and order a hot chocolate. It's the most amazing thing in the world. Homeade, with a homeade marshmellow and chocolate lattice and then they do a slow pour from a copper kettle so it slowly melts. I'm still dreaming about it. You can go to the outdoor deck and enjoy it next to a fire pit.  Flame is the restuarant in the resort, and it was the best meal we had while we were there. Truly delicious!
Vail had just gotten 30 inches of fresh snow while we were there, so it made for some pretty epic mountain days. Alex and I kept it pretty easy and stuck to green and blue runs, but had the best time doing it! We would stop and just stare at how beautiful it was and take lots of pictures. HA!
Vail Village reminds me of something straight out of Switzerland or something. It has the prettiest aesthetic and we loved just walking around, dropping in to the little shops and restaurants. I stayed in this puffer coat with fur hood and my snow boots (both currenlty on SALE) the entire time and they kept me nice and toasty. If you were wondering what to wear on a ski trip, truly just have a great coat and boots and you are good to go!
It's not often I feel rested with an 8 month old that doesn't sleep all night just yet, but I came home truly rested and rejuvanated and ready to tackle my week. That really is the best feeling. My mom also was able to get lots of one on one time with G and I know she loved that!
P.S. My skin gets so insanely dry out there. I used this Tula Day & Night Cream and for the first time my skin did not dry out and turn into a flaky mess. (Not sponsored or anything, it's just that dang good!)
Xo, 
ASH