Fall Fashion and a Weekend Recap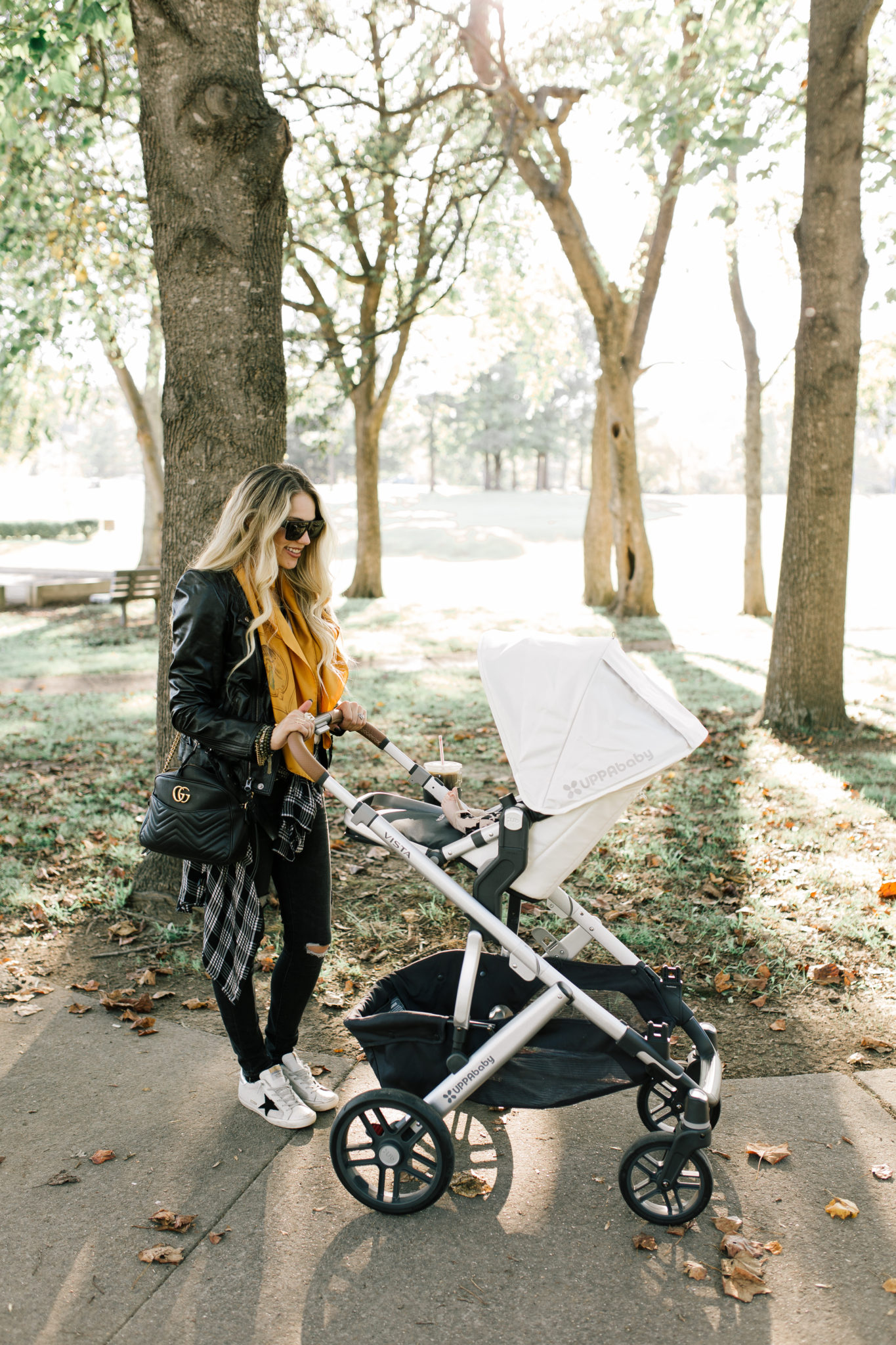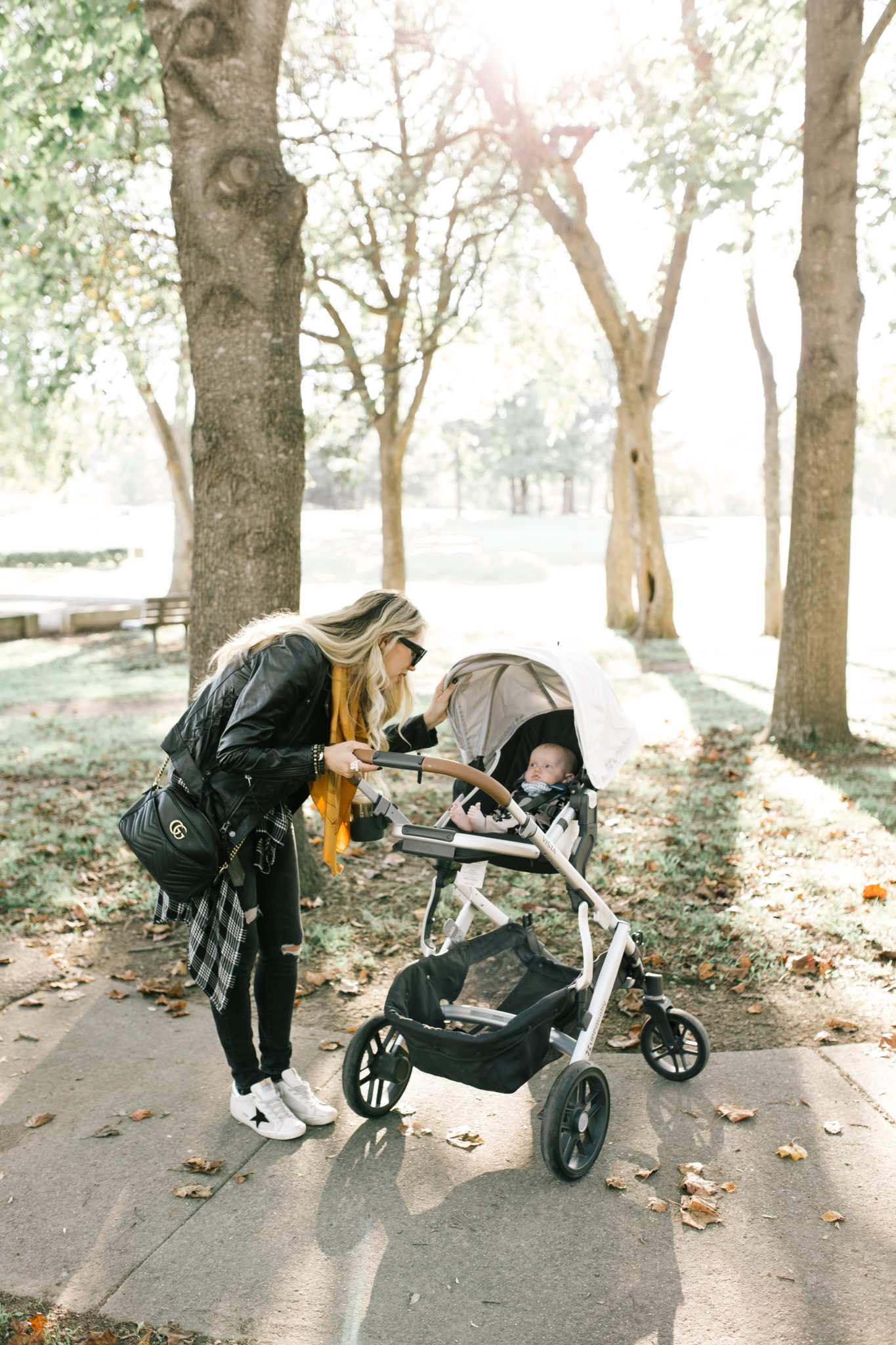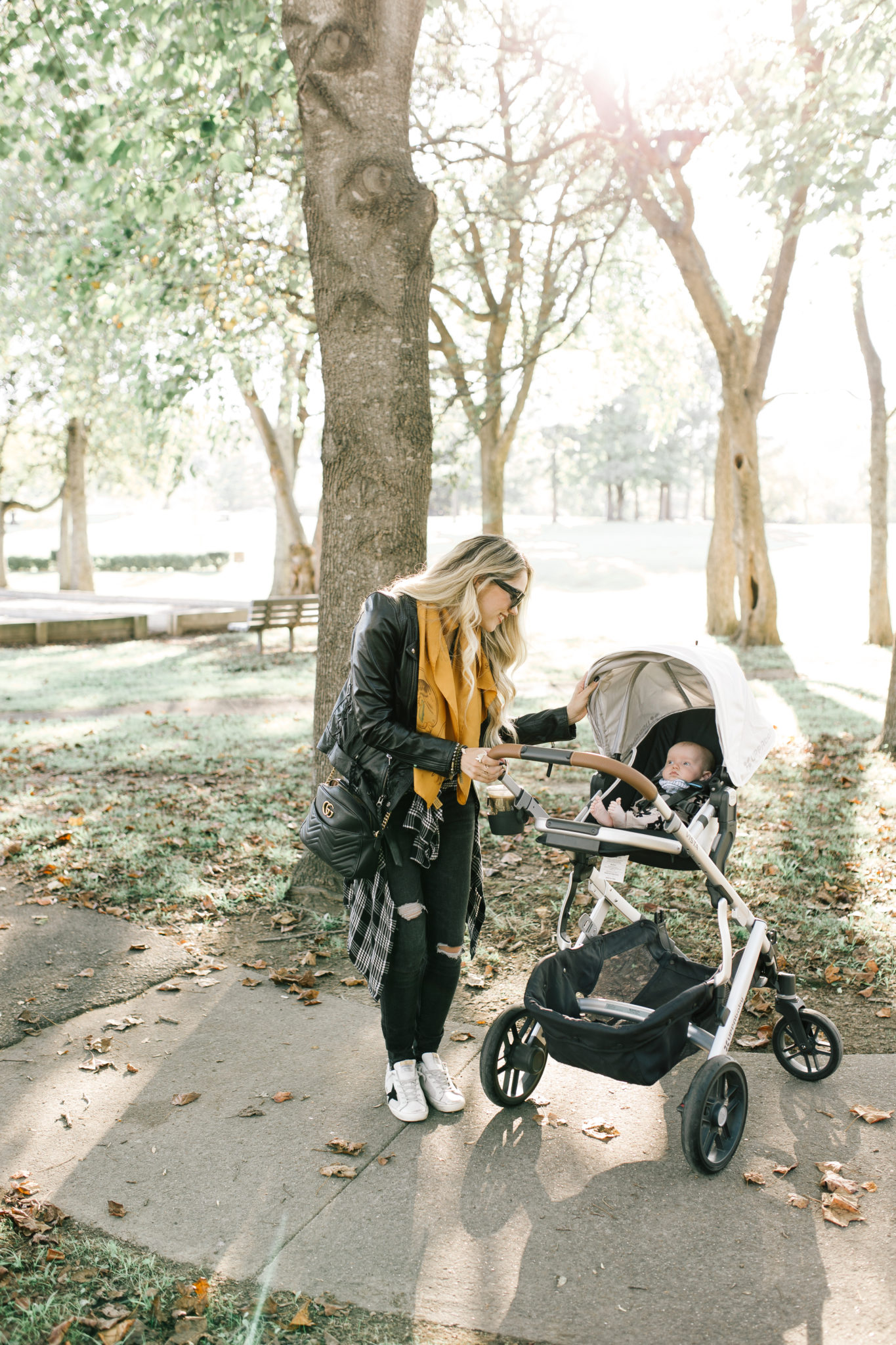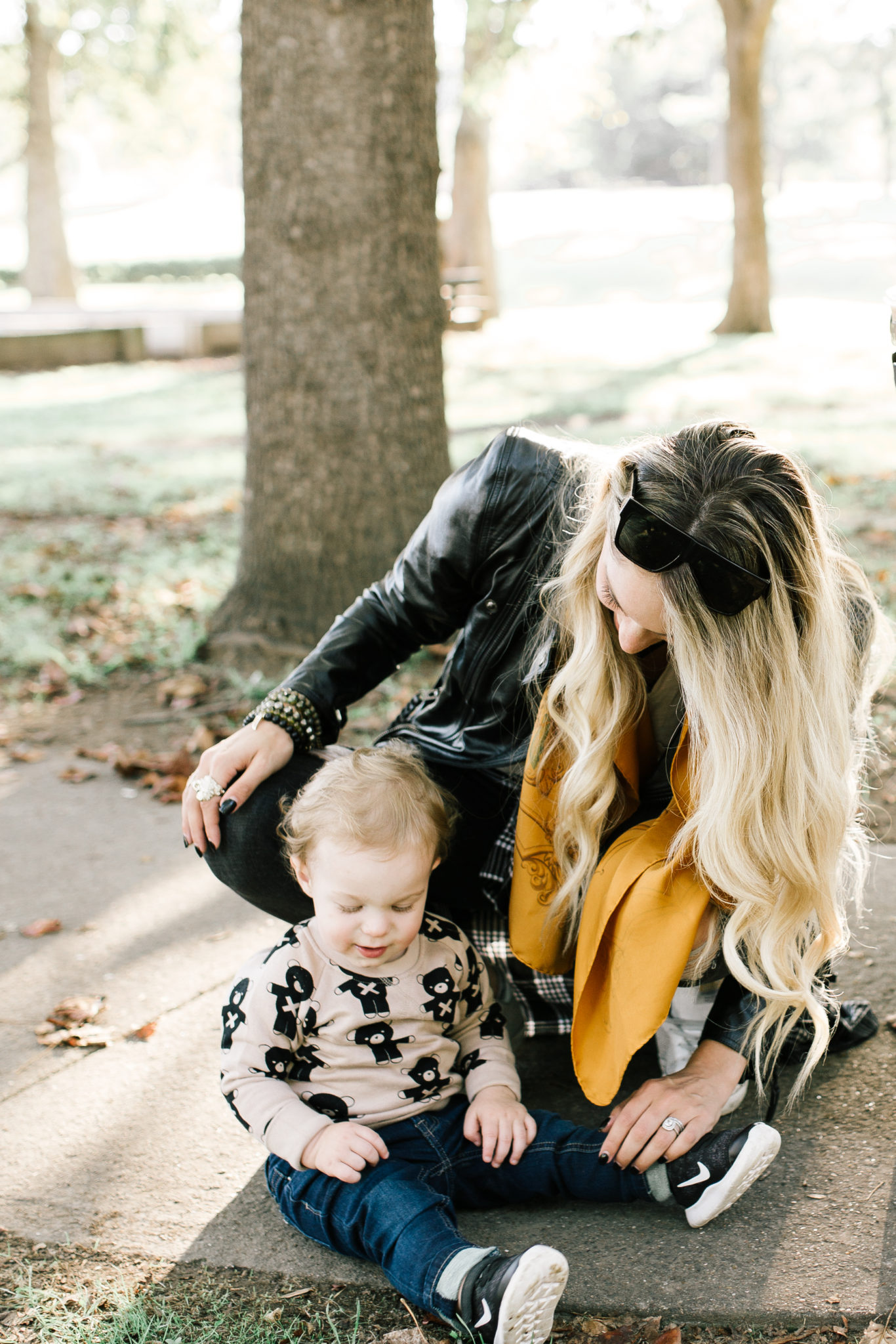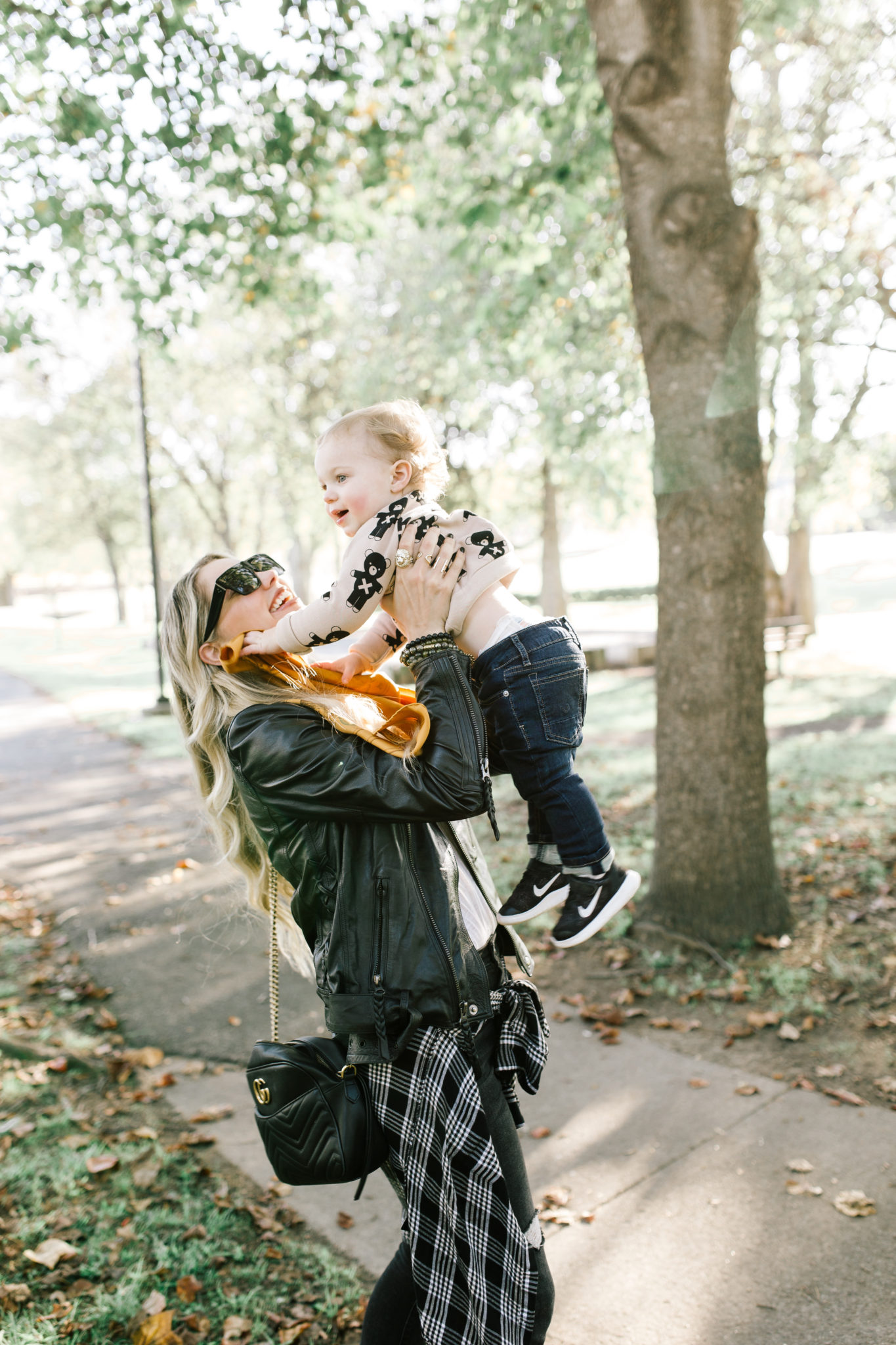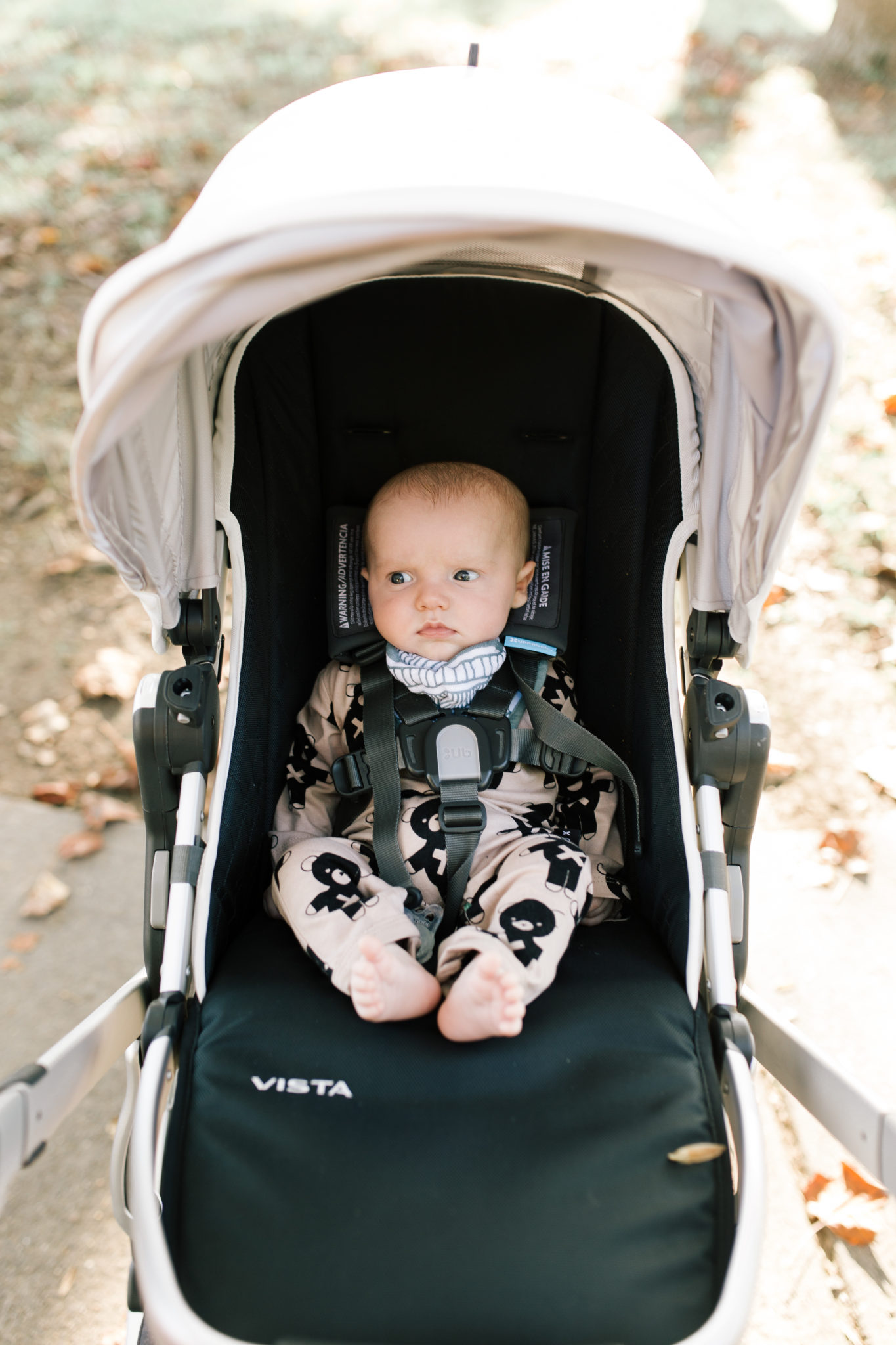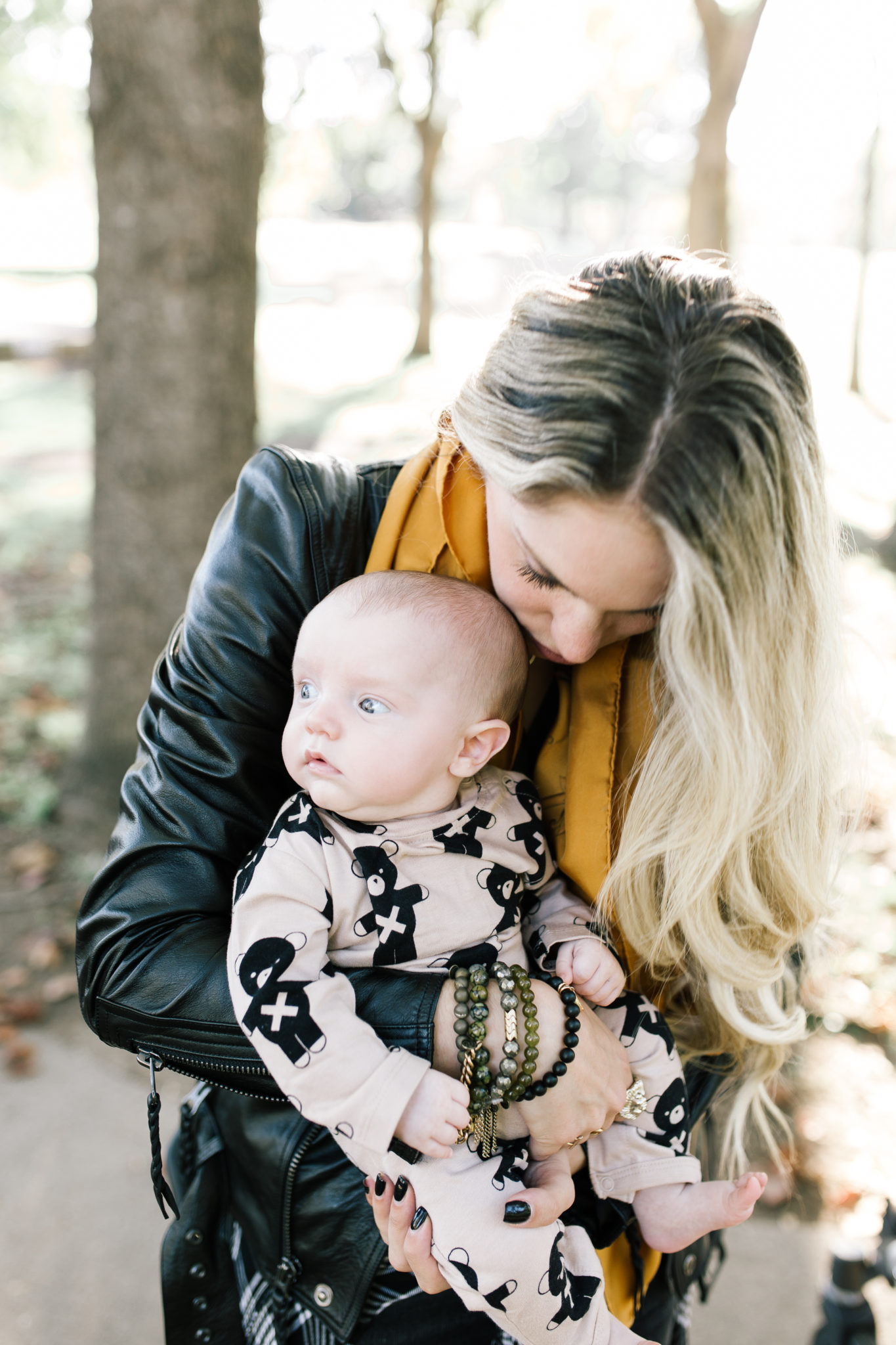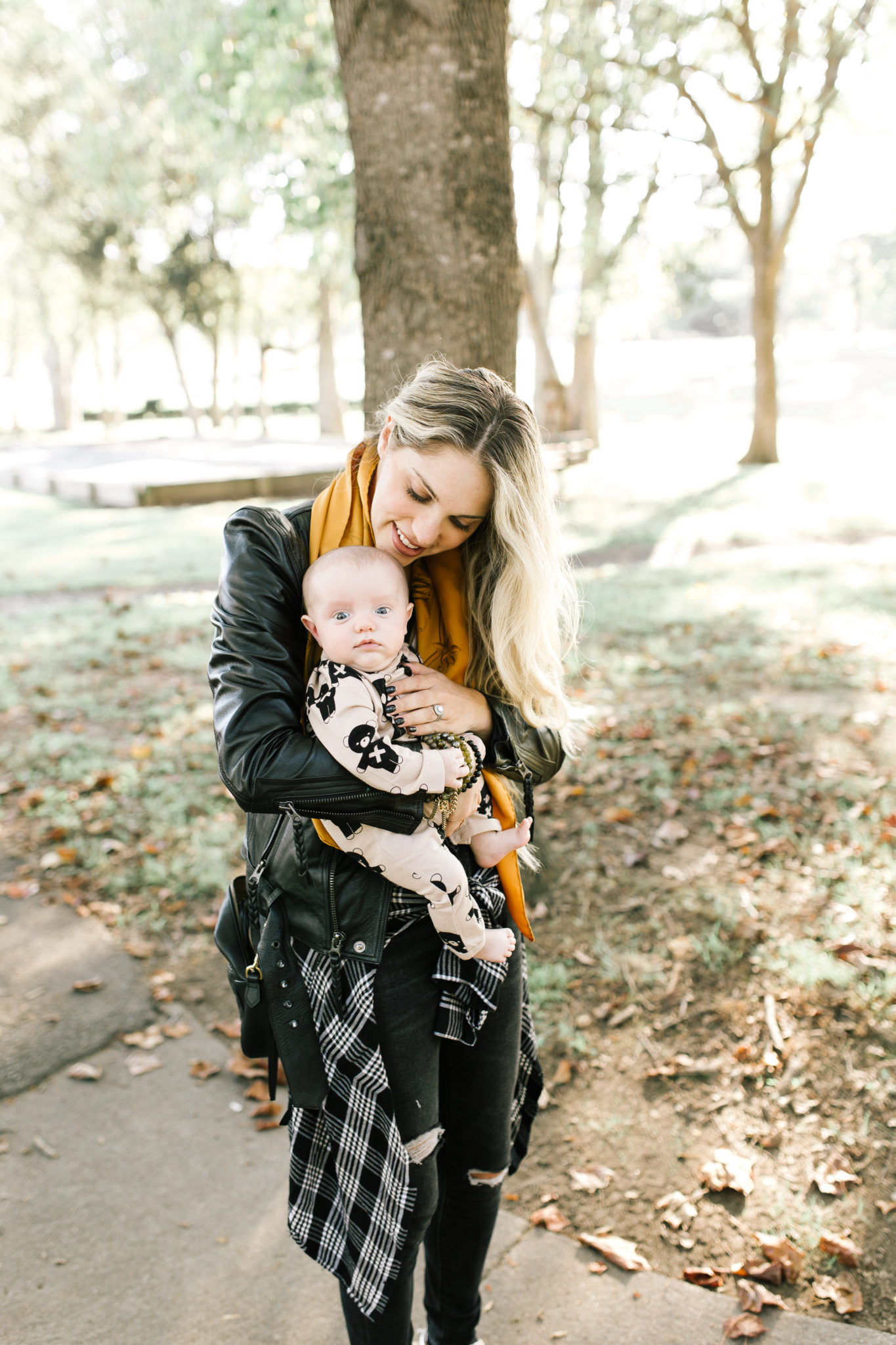 Stroller (This converts to a double stroller and comes with a bassinet top as well.)
On Me: Jennifer Haley Leather Jacket | Sneakers | Plaid Shirt | Sunglasses Dupe (Under $100) | High-Rise Black Jeans (Under $100!) | V-Neck White T-Shirt ($20) | Scarf is One of a Kind Hermes
On Babies: Hux Baby | Georgie's Jeans | Georgie's sneakers
Fall fashion has always been my favorite and I love getting to add the boys' into the mix. These sneakers were a huge splurge for me, but anytime I'm with the boys' I've got them on. A leather jacket is a complete staple to layer up in the fall months. The detailing on this Jennifer Haley jacket is just so good. The sides have a lace up detailing and all the zippers have braided pulls. I paired it with my absolute go to plain t-shirt. It's an under $20 find, and I have it in every color. (They just released it in a mustard color. So good!) The scarf is Hermes… Speaking of.
I've wanted an Hermes scarf for as long as I can remember. They can become heirloom pieces and are so luxurious and beautiful. They are currently having a pop up shop in Hill Center and Nashville, and IT DOES NOT DISAPPOINT. They are dip dying vintage scarves in beautiful hues. This makes the fabric buttery soft. The whole pop up is done in the signature Hermes orange. (Even the washing machines.) They also have one of a kind designed scarves available for purchase. I loved the motif on this marigold one. (It even had a small tiger on it.) So happy it went home with me! I found a great affordable option in the same color HERE. (It's $25!)
Now that the temps have cooled down we have been getting out and about with the boys' a lot more. On Friday we went to a really fun event at the Fontanel here in Nashville. The Glow is there right now, and I highly recommend checking it out. They have over 5,000 hand carved jack o' lanterns that are illuminated into various figures. Some are even done life size. (Georgie's favorite were the motorcycles.) Others are done in public figures and cute themes. Nothing was too spooky, perfect to tag the babies along. They also had food trucks and drinks. The Glow experience will be happening again October 19-22 and then again on October 26-29.
Saturday some of my girlfriends came over for dinner and champagne. I met these girls during my NFL days cheering for the Rams and I love that we have stayed great friends since. You know you have a life long friend when you can pick right back up where you left off. (Even if it's been forever since you've last caught up.) It's great to have friends that understand it's hard to get a babysitter, and are just as happing sipping champs in sweatpants on a Saturday. Bragging on my husband for sec… that man can cook! He made us an awesome meal. (And even did the grocery shopping for it.)
Sunday was another family fun day. We took the babes out to eat, grocery and target shopping and then took them to Toys R Us. Georgie's face was priceless. He kept saying "wow." He ran from each different section, and was so excited to find "Icky" AKA "Mickey."
Hope everyone is having a great start to your week!
P.S. Check out some other fall fashion musts with my round-up of the hottest trends for 2017 HERE.