My weekend outfits can always be a little more dressy than weekdays. I still stick to graphic tees and white jeans, but add some heels and a different bag to spice it up!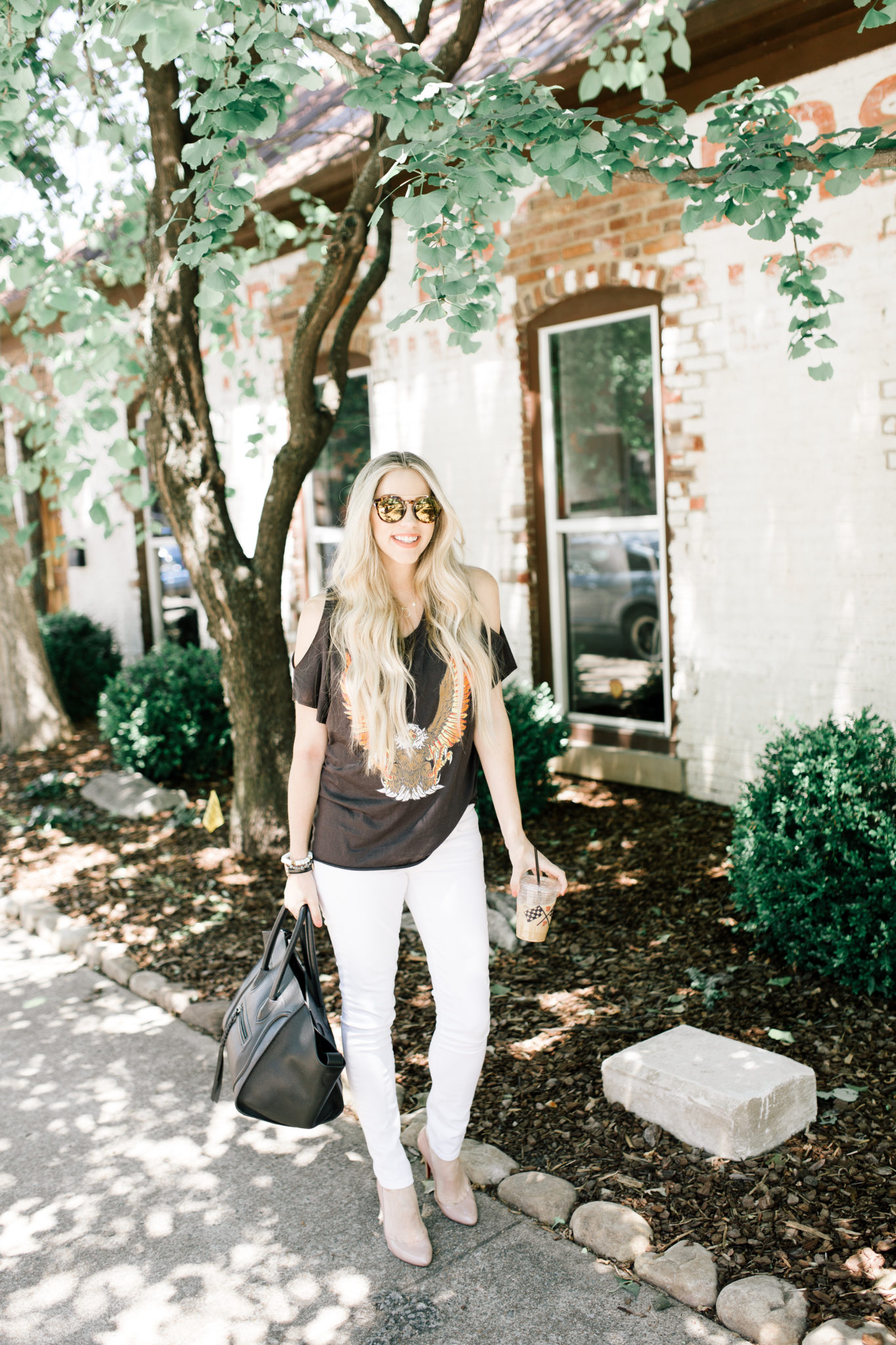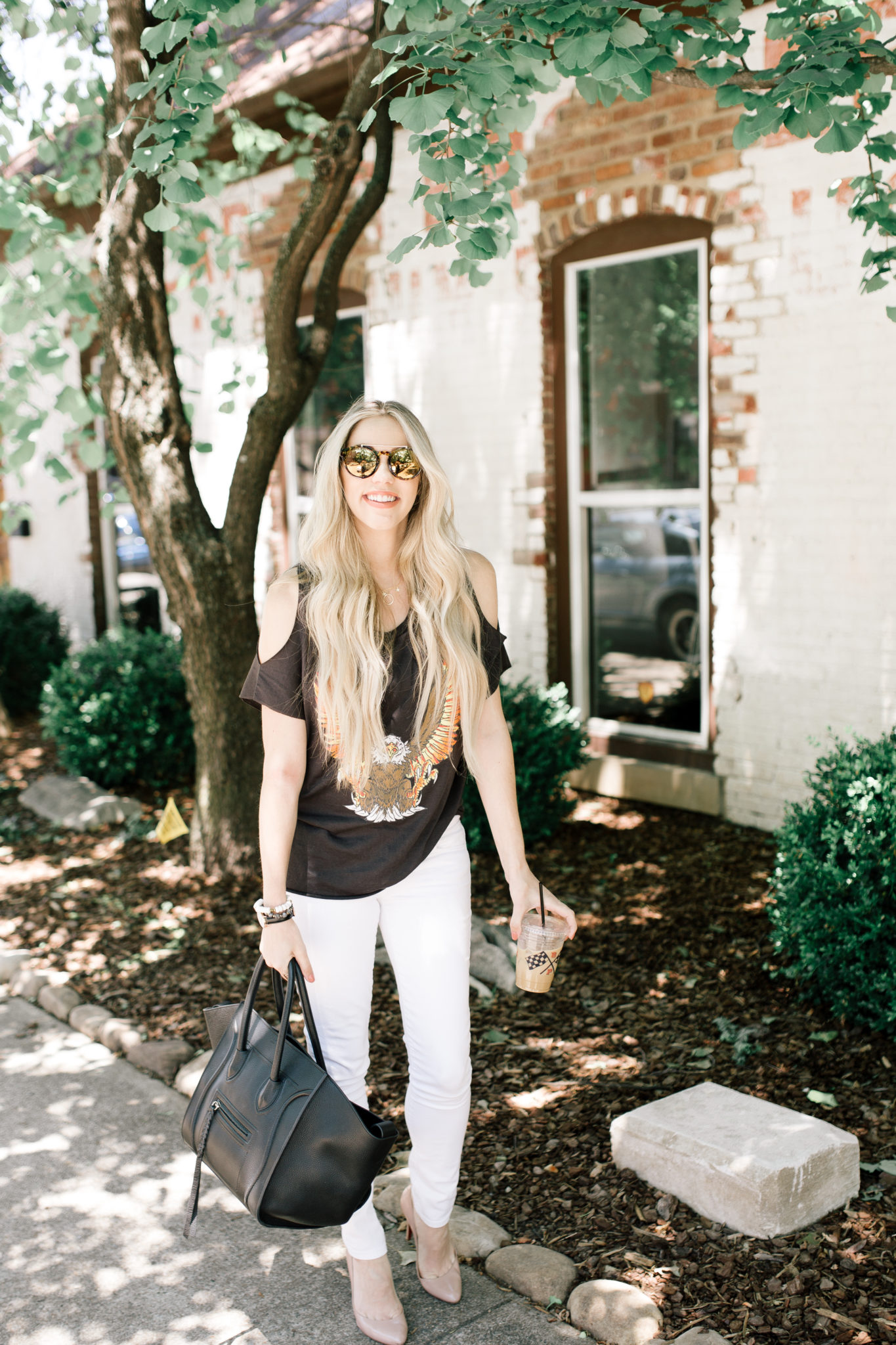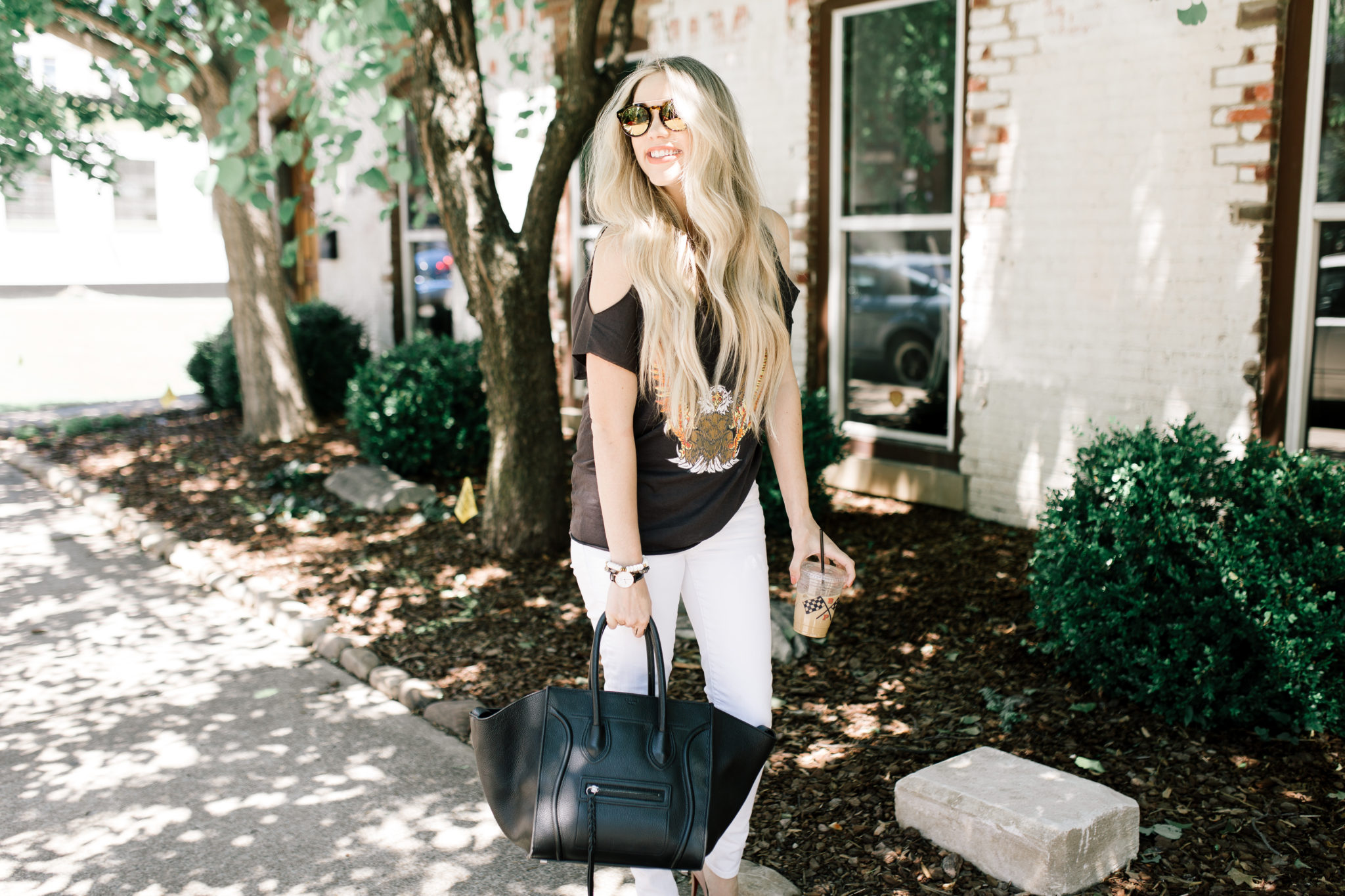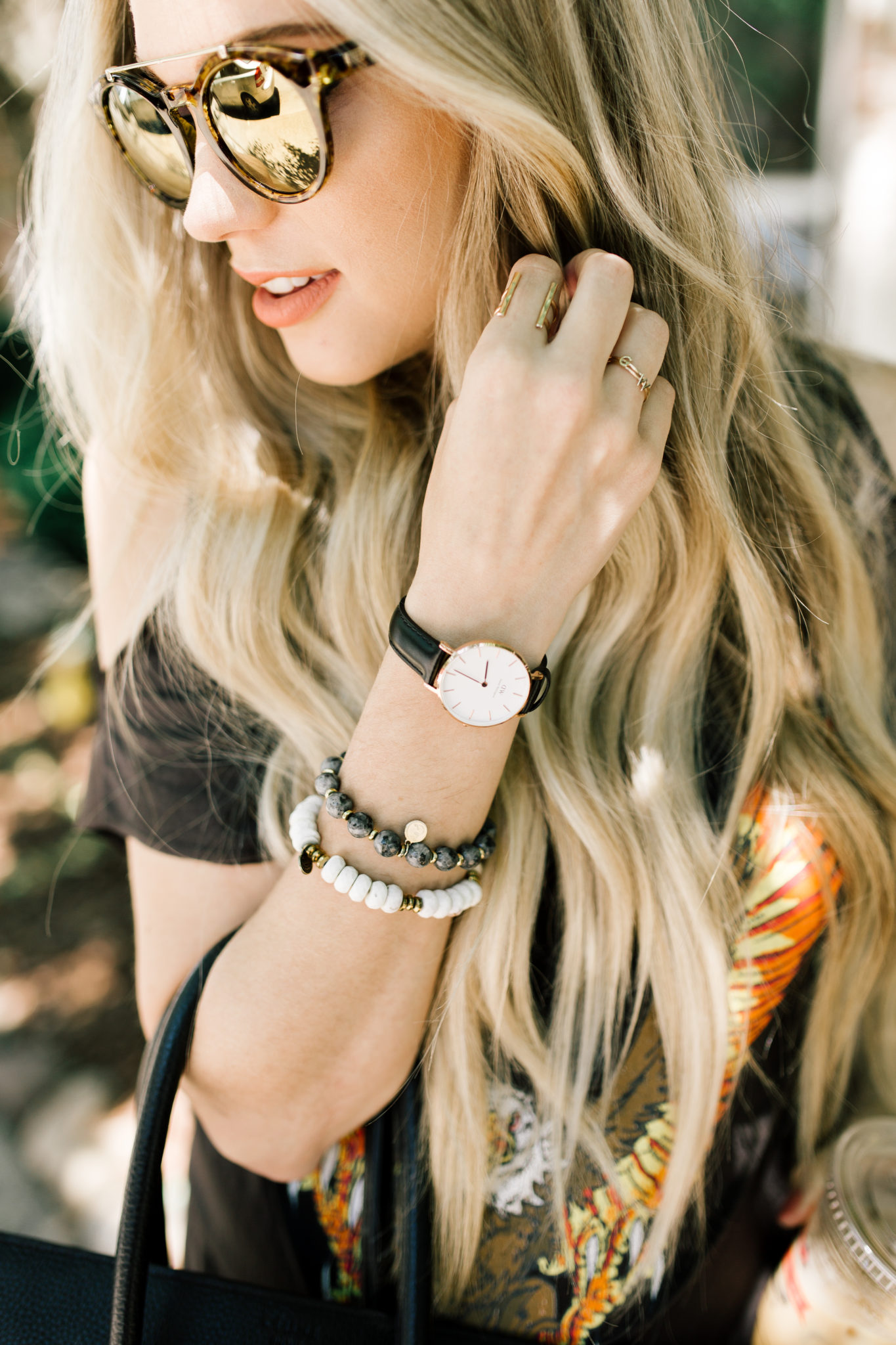 Eagle Shirt | White Jeans | Link Rings | Sunglasses| Open Double Bar RIng | Watch
Weekends have changed so much since little G has joined our family. Trey and I love our sleep, and we were "chronic weekend sleep iners." It that's a thing. I'm talking noon-ish. Needless to say Georgie does not share this love, and times have changed drastically! Now we spend our weekends running errands where both of us can help with him, taking him to do different activities, and waking up early. I've learned to really love feeling productive on the weekends too. (We use to do the complete opposite.)
This weekend we went and met a friend of ours new baby and had dinner. G was able to play with their puppy and 3 year old and LOVED it. We also home shopped, I did a collaboration deal, we both answered tons of emails, I squeezed in a shoot, we went to lunch with some other friends, looked at houses to buy, and now heading out to a Sunday wedding. I'm still determined to squeeze in painting my Mother's Day present mirror in there as well.
When Trey is home on the weekends, it's a little easier for me to get ready. Let's just say my weekend appearance and weekend outfits are drastically different than weekdays. I'm loving this distressed eagle tee, but brightened it up with some white jeans for summer. I paired it with my favorite designer buy nude heels and Celine bag. I typically can't carry this when it's just G and I since it's hard to get it over my shoulder. It's fun to whip it out when Trey is around on weekends to help.
You can completely complete a look with the accessories. This Daniel Wellington watch is such a classic! It literally goes with everything and can be dressed up or down. You can use promo code "BEAUANDARROW" for 15% off yours!