I've been seeing the embroidered trend everywhere this season, and I'm really loving it.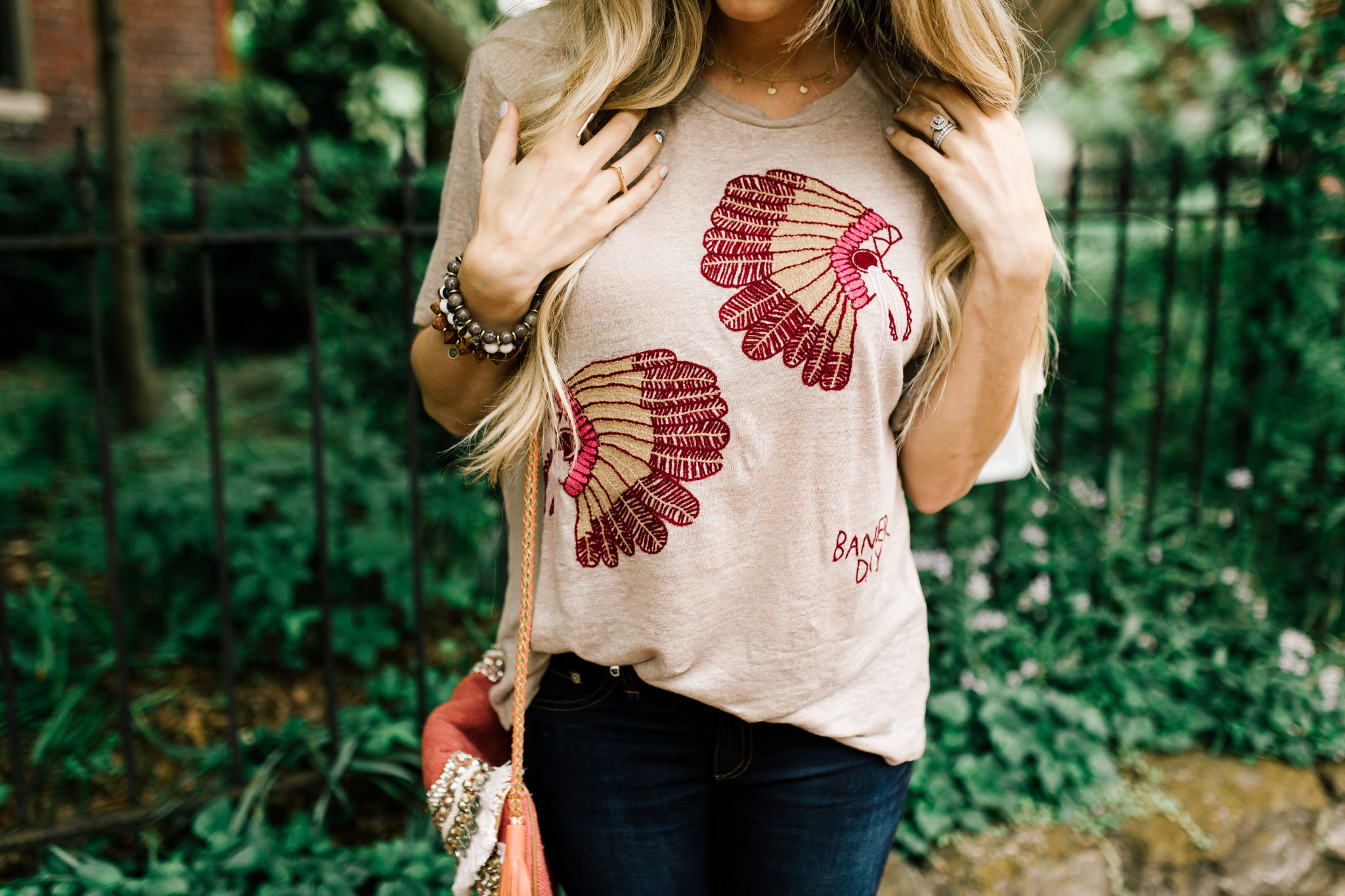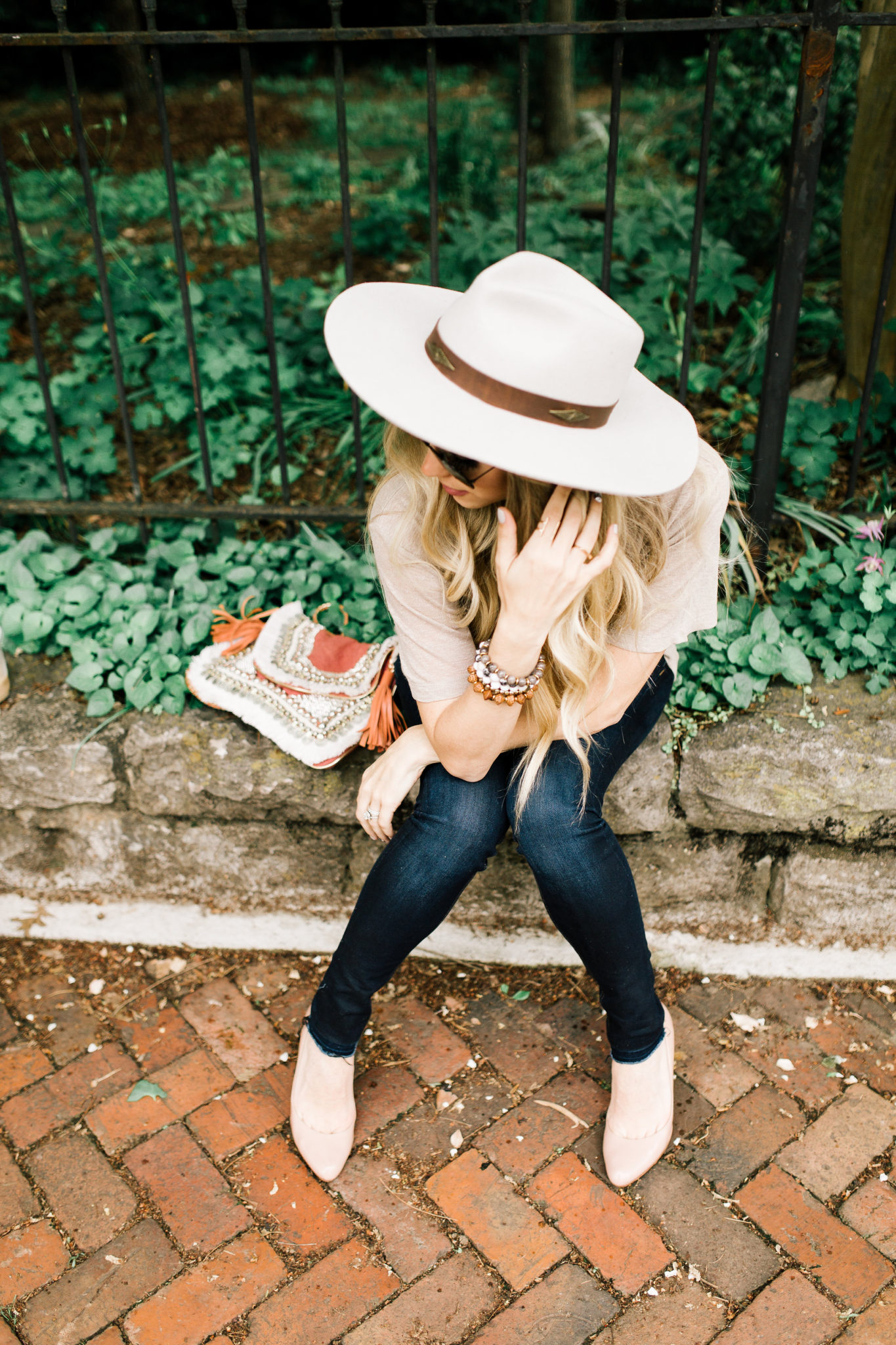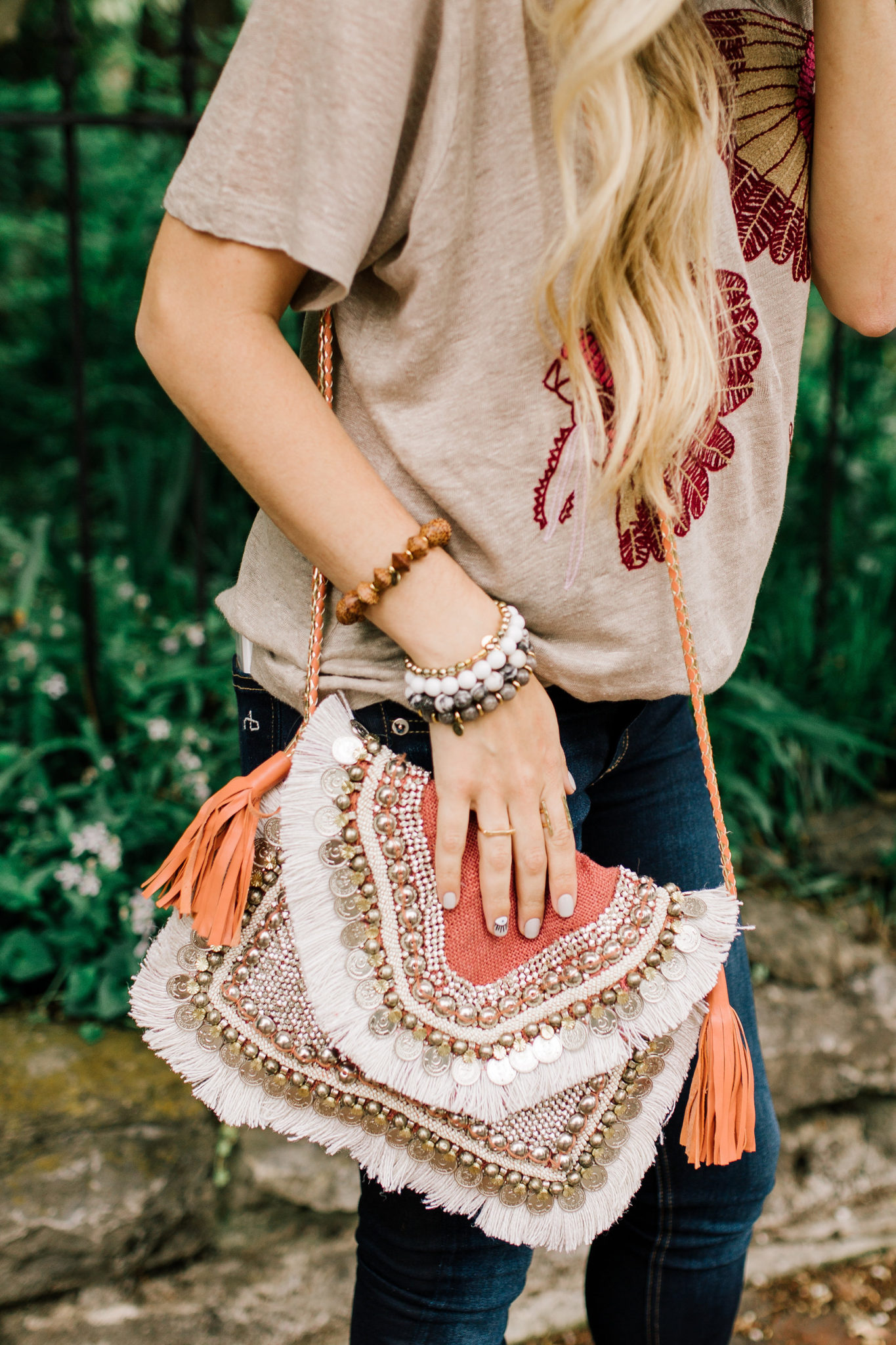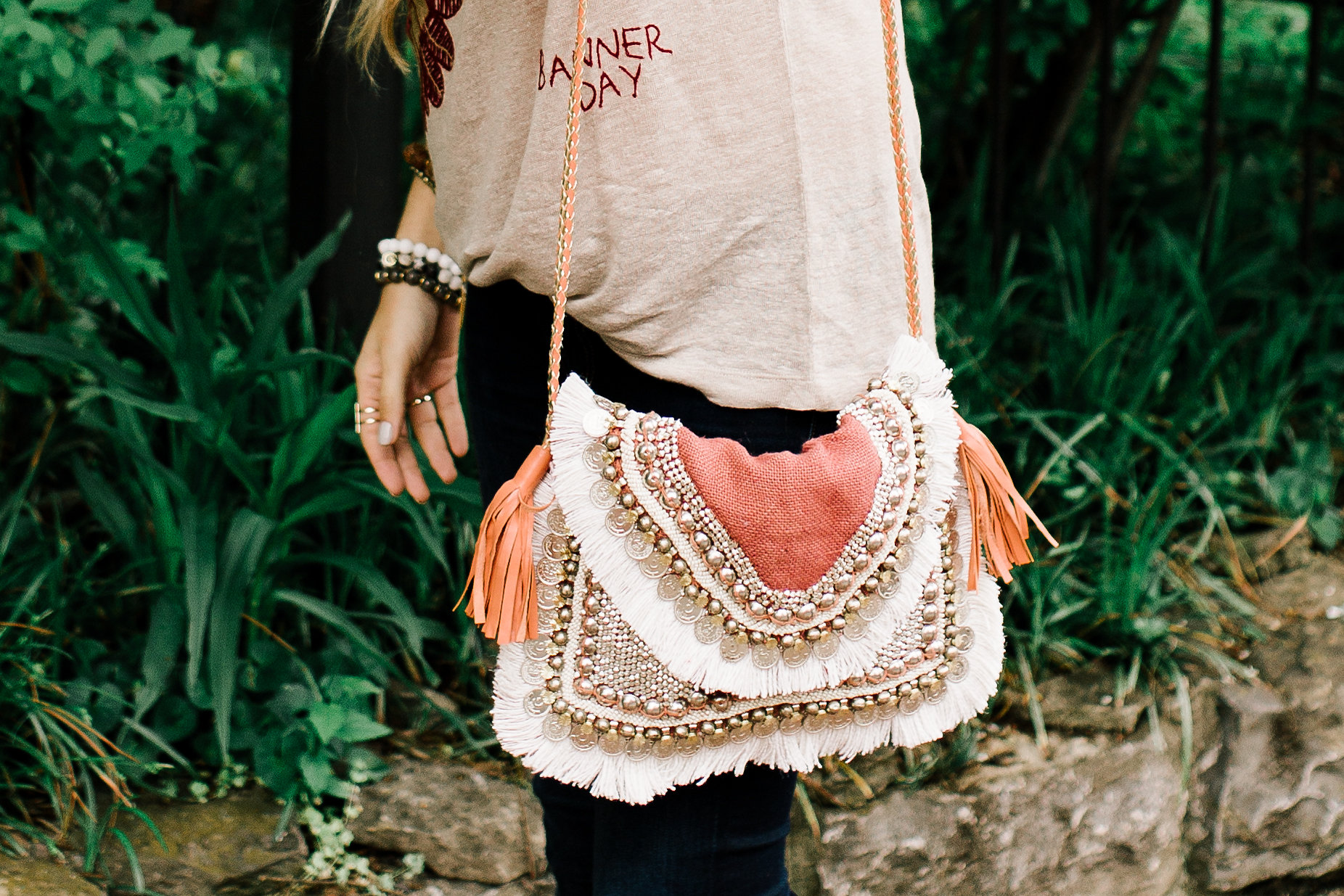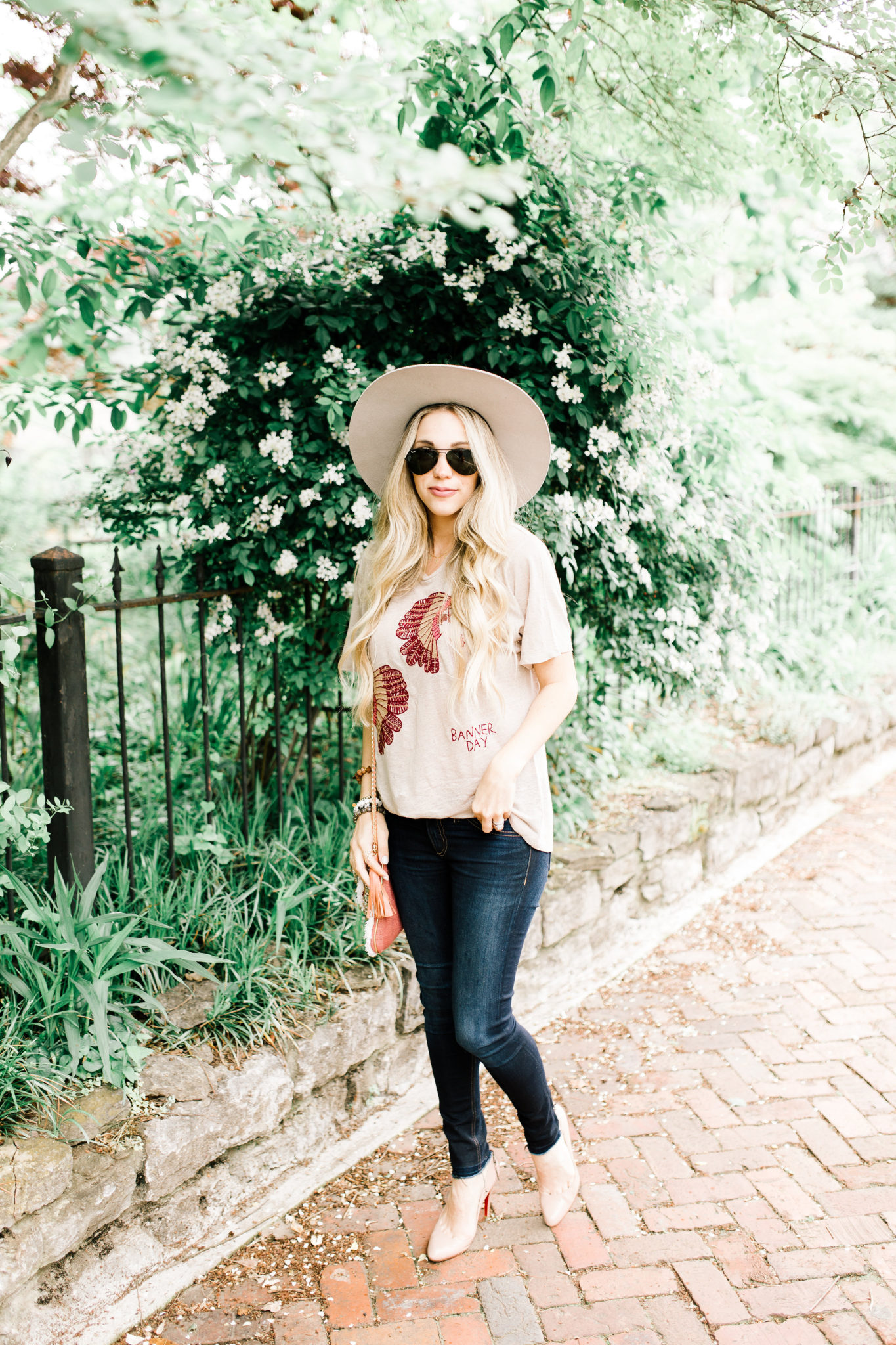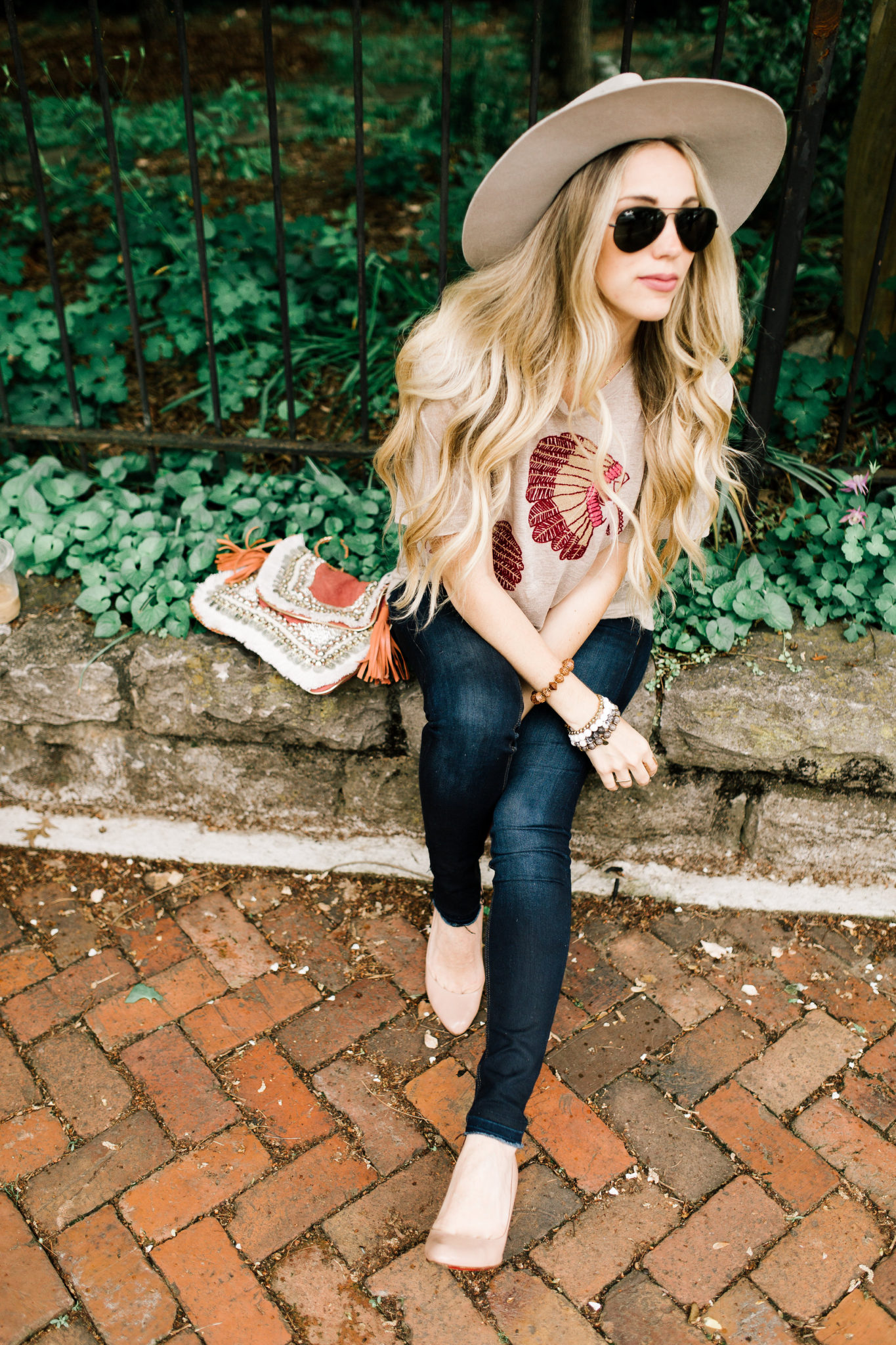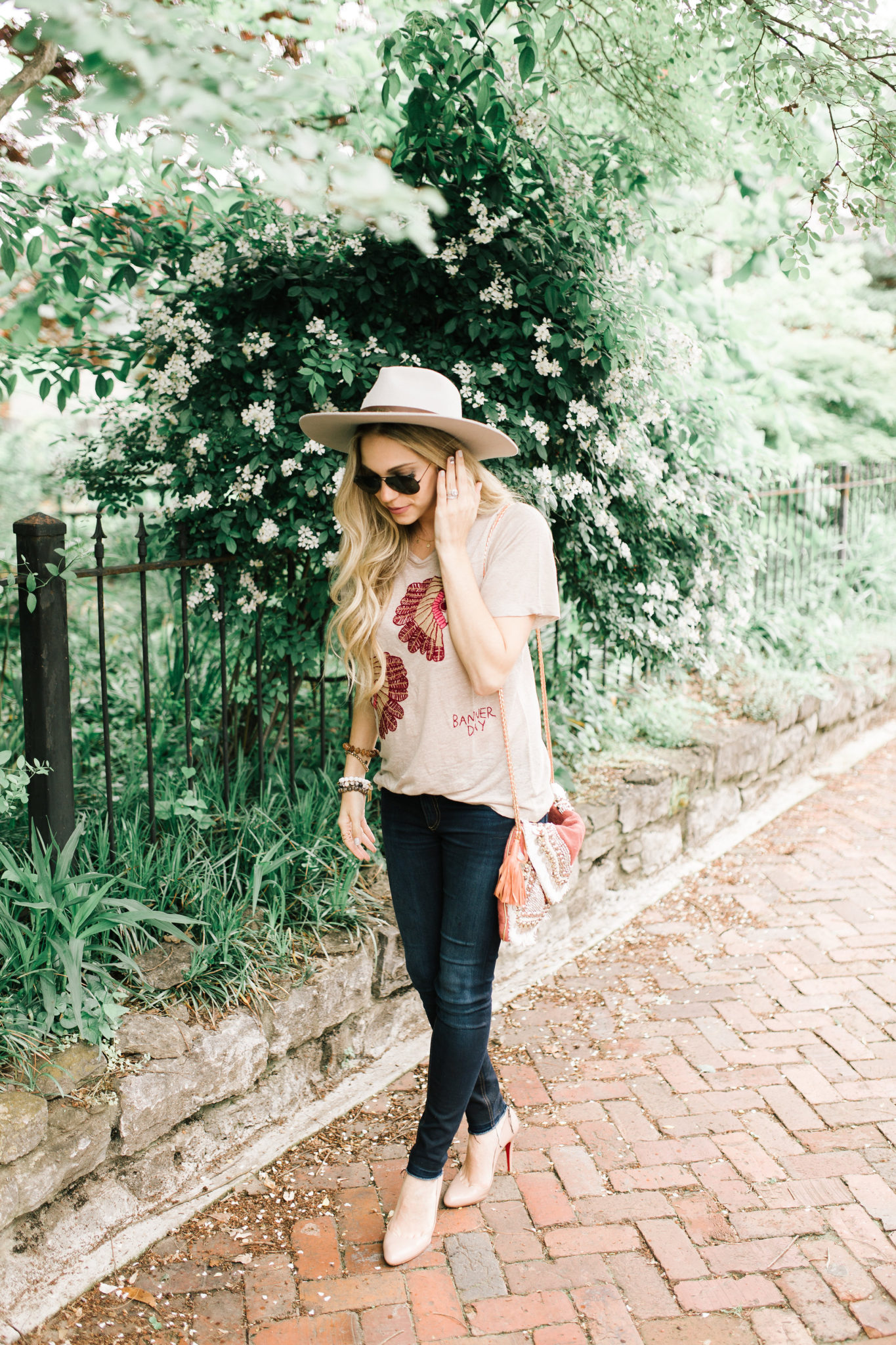 Head Dress Embroidered T-Shirt | Embellished Clutch | Hat | Aviators | Jeans
I've been seeing the embroidered trend everywhere this season, and I'm really loving it. Of course, I had to do my own take on it. Which at 81/2 months pregnant means in t-shirt form. I found this designer, Banner Day, that makes these handcrafted, high-quality linen embroidered t-shirts and couldn't pass them up. Yes, it was a little bit of a splurge. They source original artwork as the illustrations for the shirts. How cool is that?! You can shop the one I'm wearing HERE. I sized up for the bump, but I think it'll be cute tied up later this summer, post baby. I also love this cactus version and this coyote version . Most days, I wear this with some leggings and flats. However, for a little friend date I wore it with the only jeans that fit me these days. These are NOT maternity, but are super low rise so I've worn them my entire pregnancy. If you are expecting, save your $$ on maternity jeans, and get a pair of these. That way you can wear them after too!
I've been loving the embroidered trend so much much I wanted to get a purse with that vibe. I searched long and hard to find this one that is completely embellished and it's under $100! It comes in two other colors as well. I'm also tempted to buy the tote version as well. These days I typically need a big bag to carry all G's (and soon to be baby #2's) things as well as my own.
Let me just tell ya, it's hard out there for an 8 month preggo in this summer heat. I'm anxiously waiting to meet baby #2 and see his cute little face. Most days I'm at home in the air conditioning with G in comfy clothes, but I am soaking up day time friend dates to grab lunch or a coffee as much as I can before his arrival. I know it will be hard to get out for awhile once he's here!