Outdoor Living Space Addition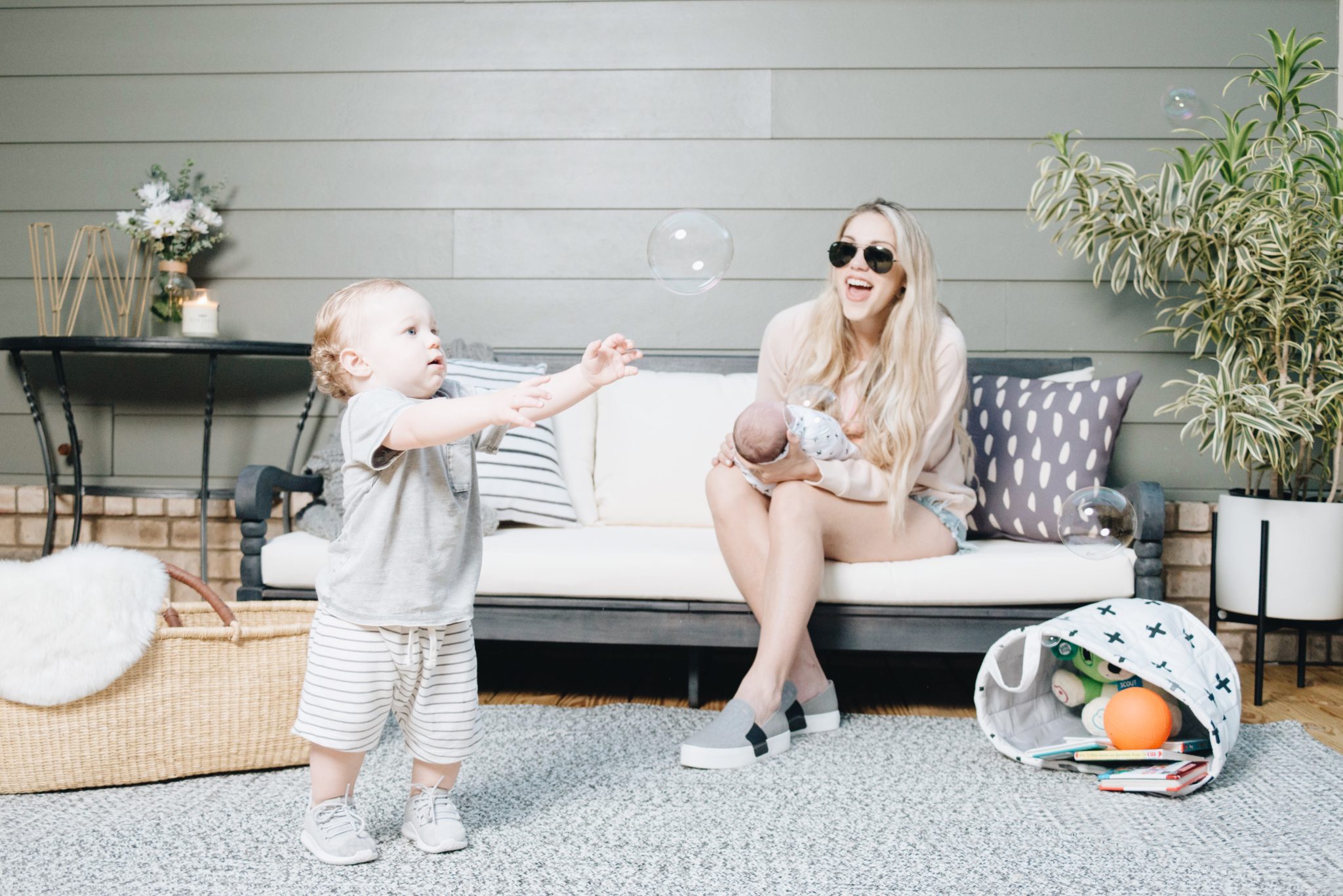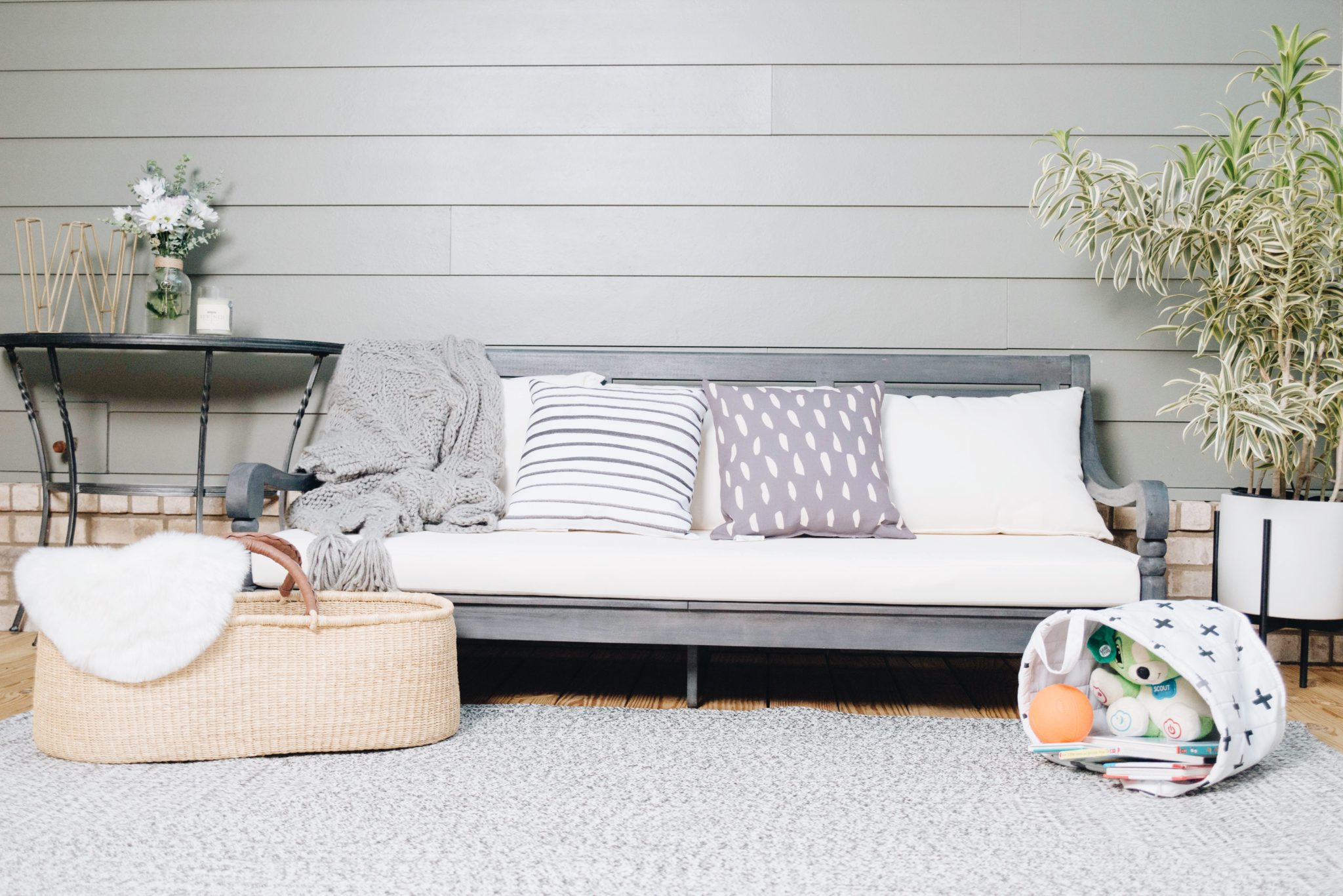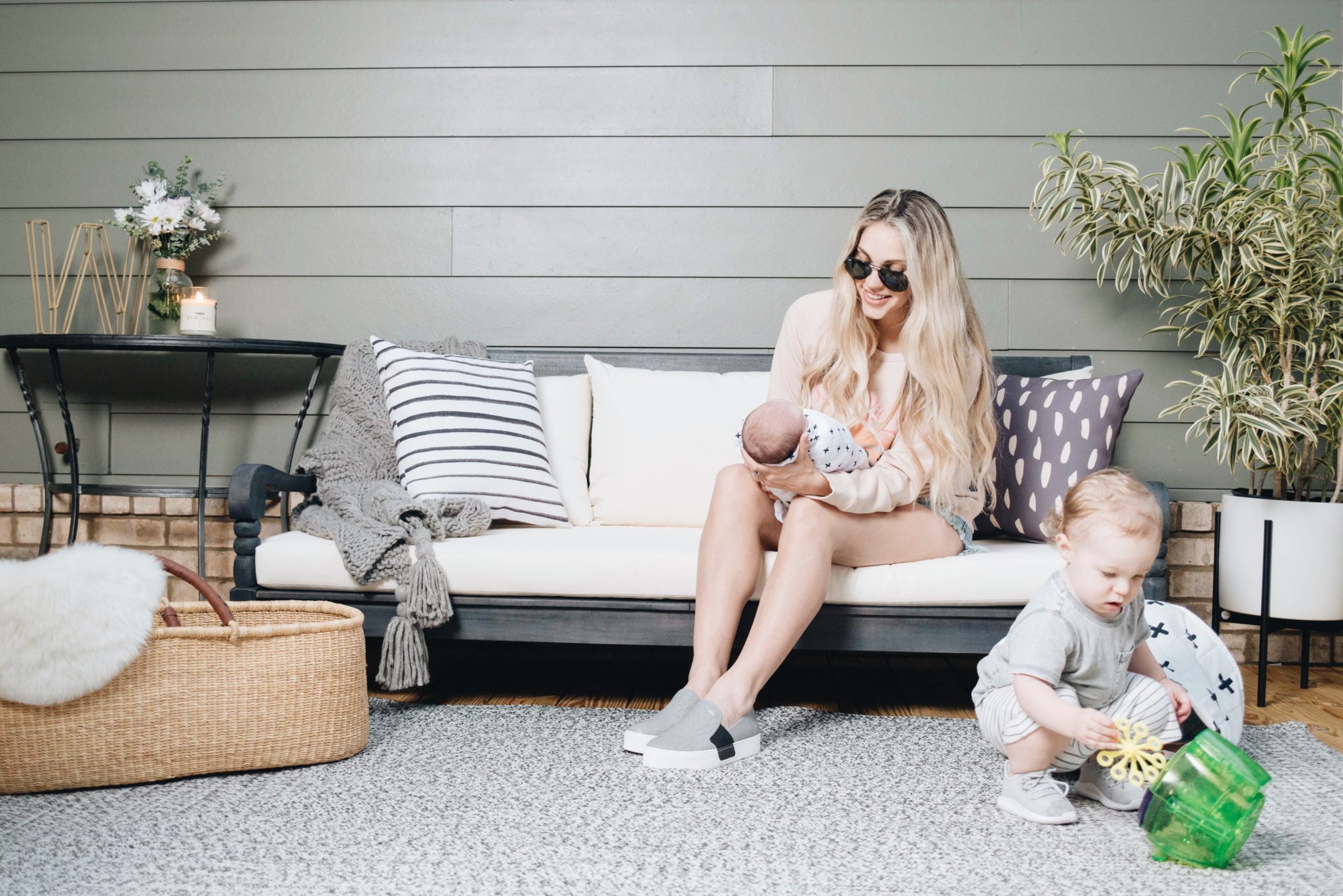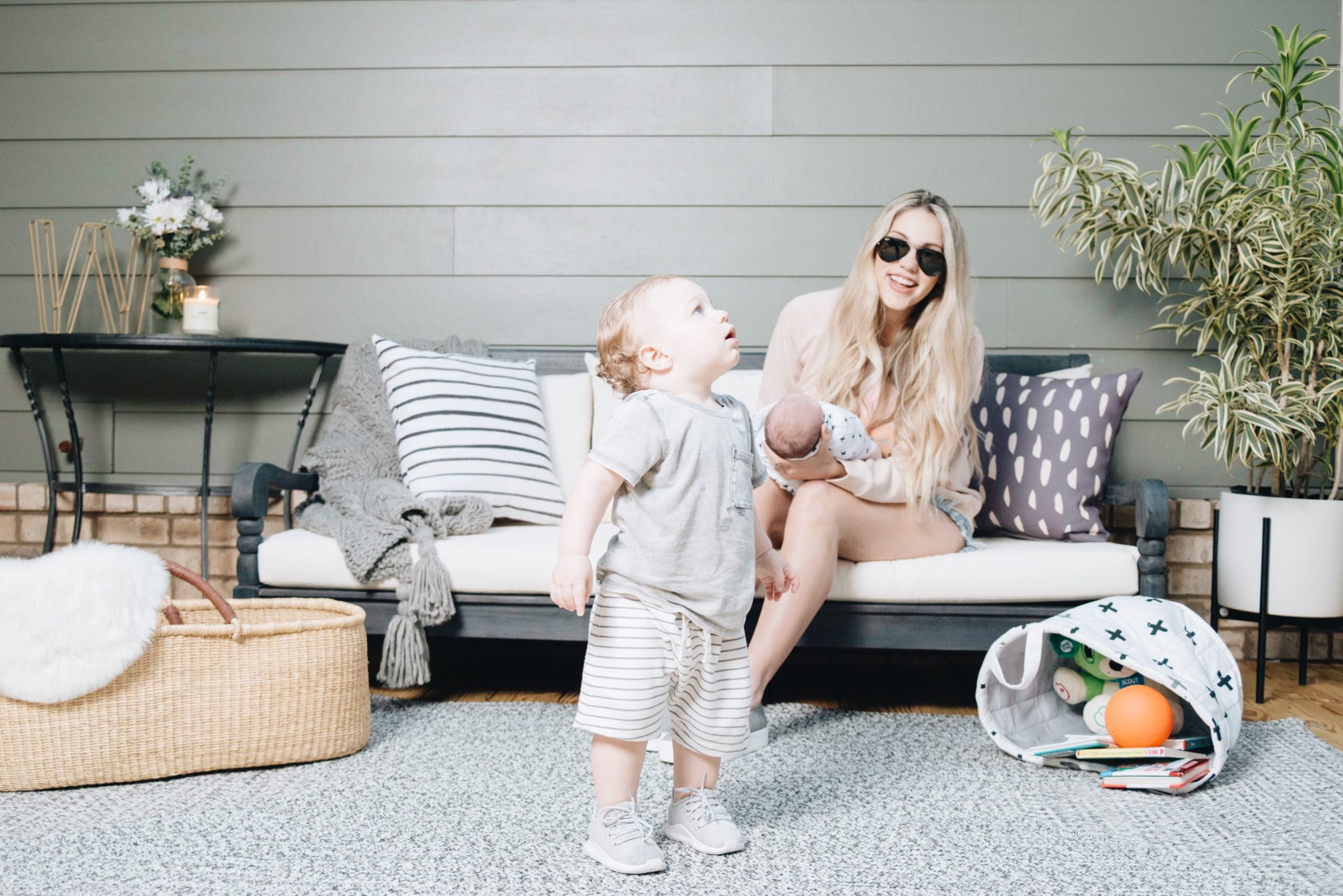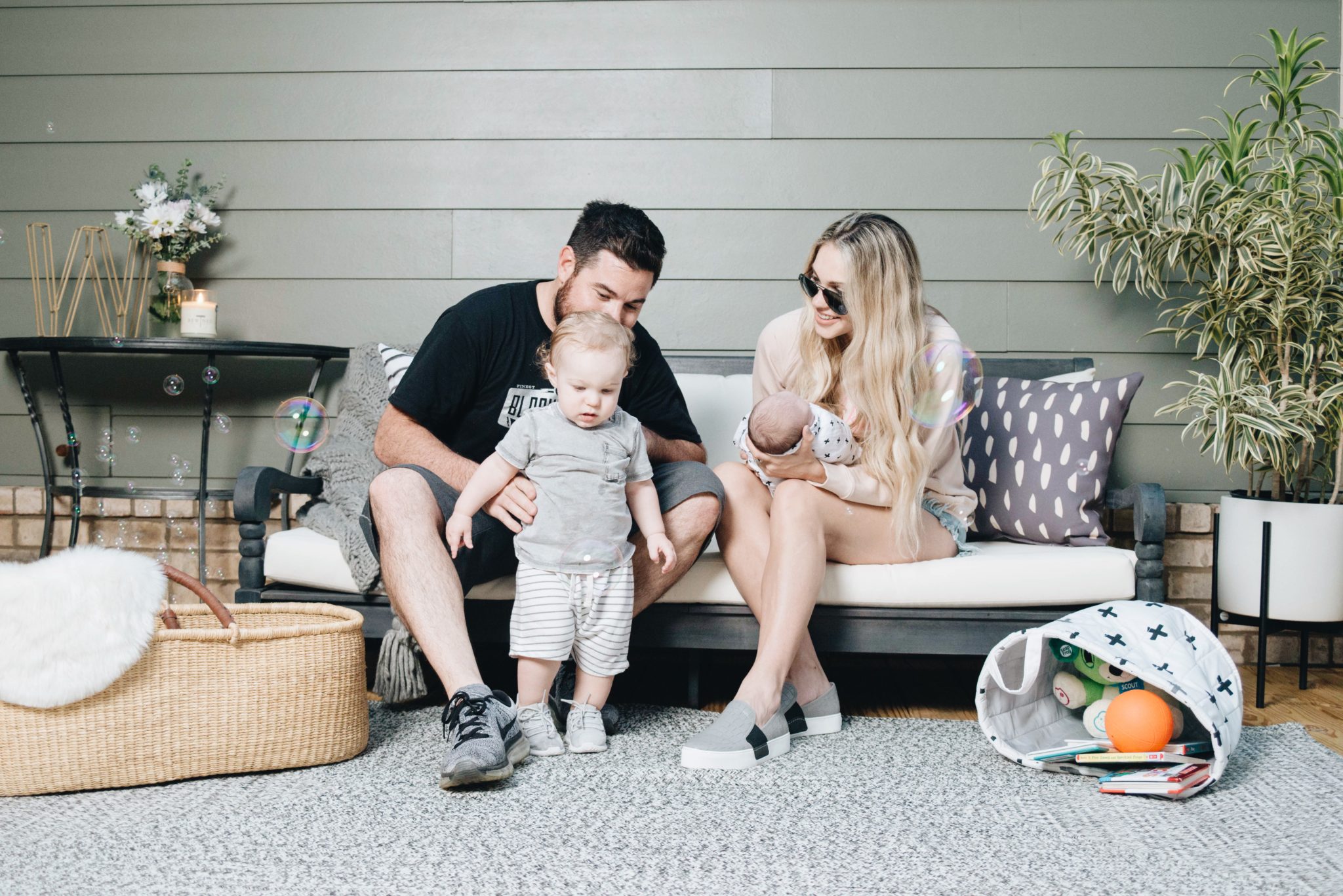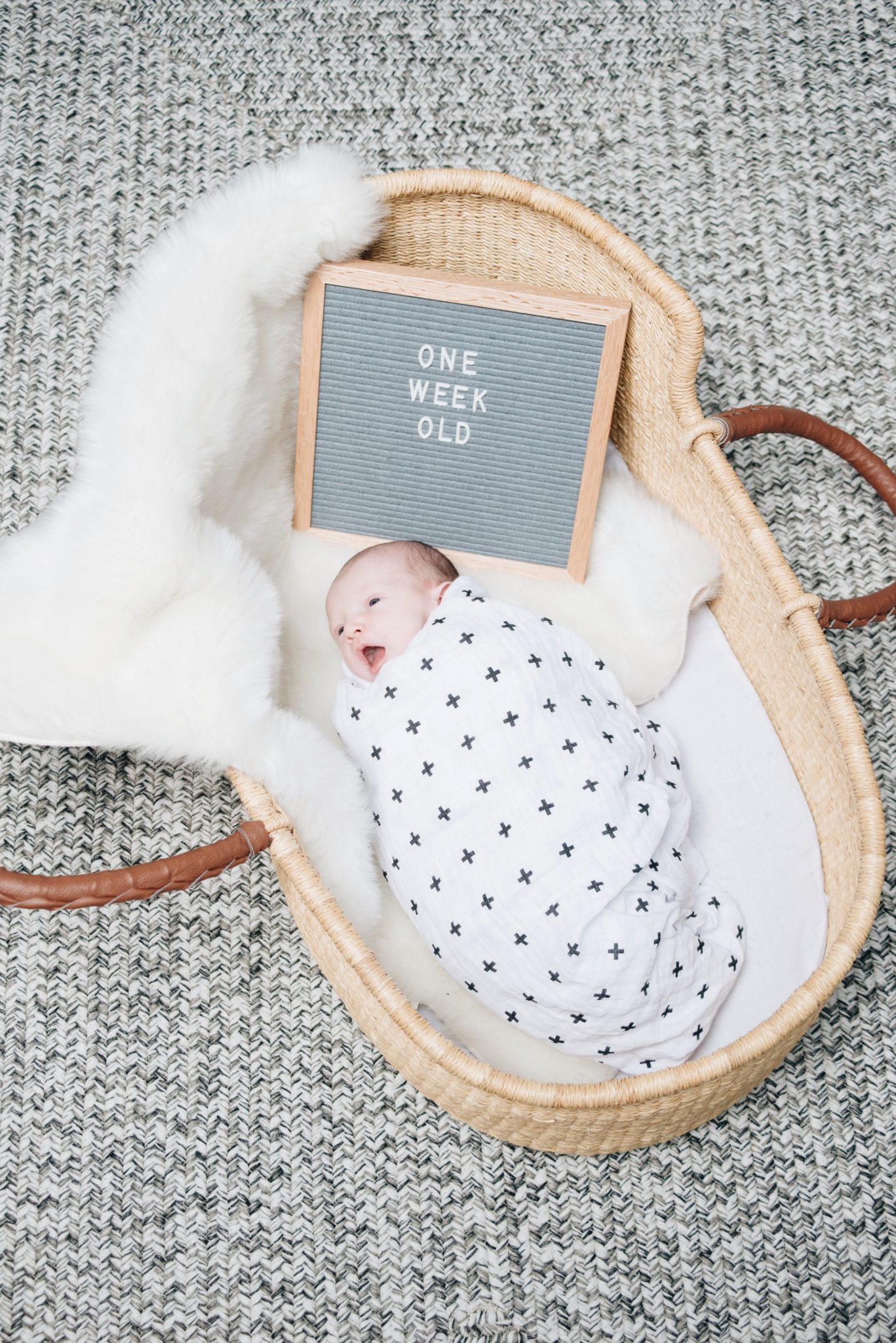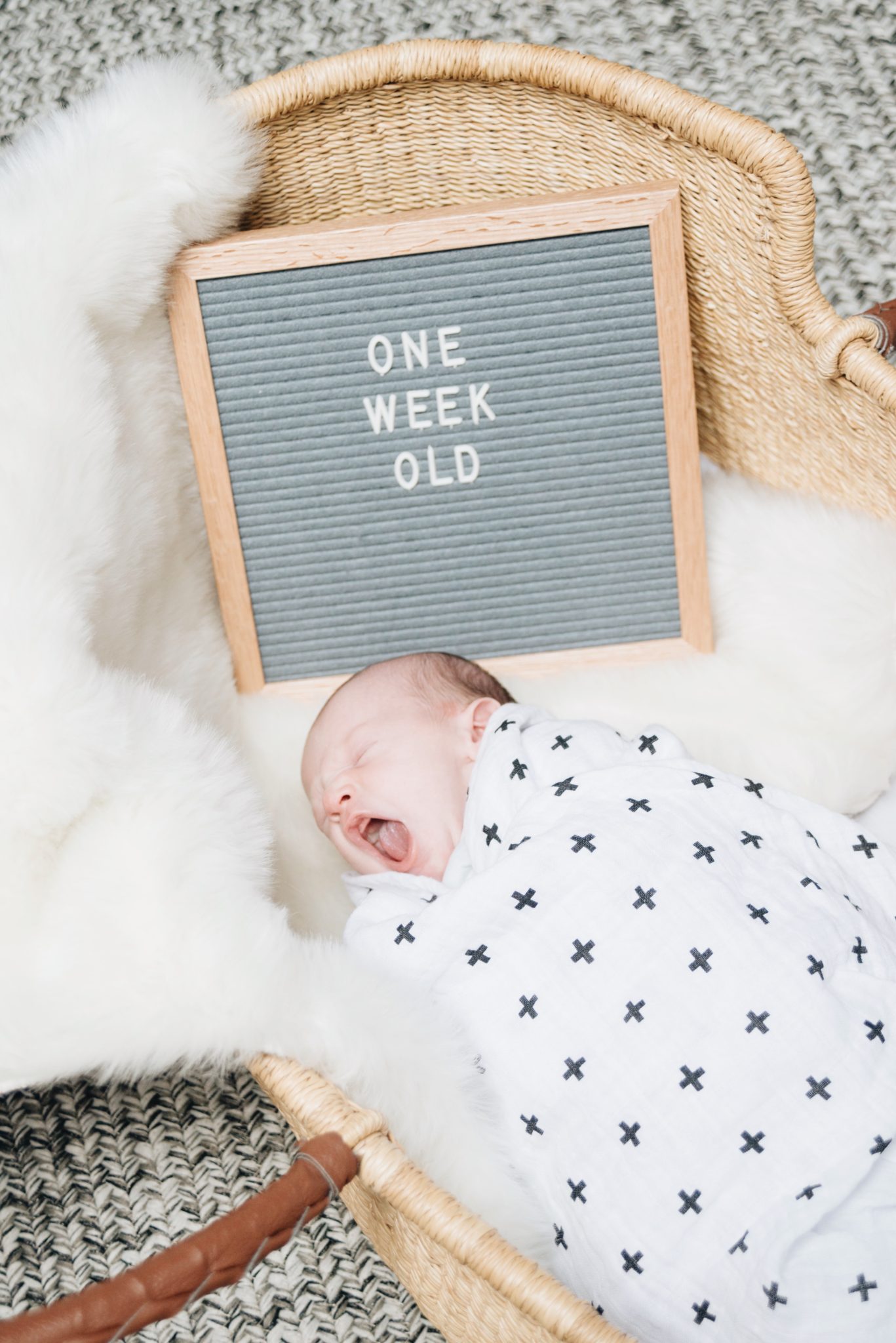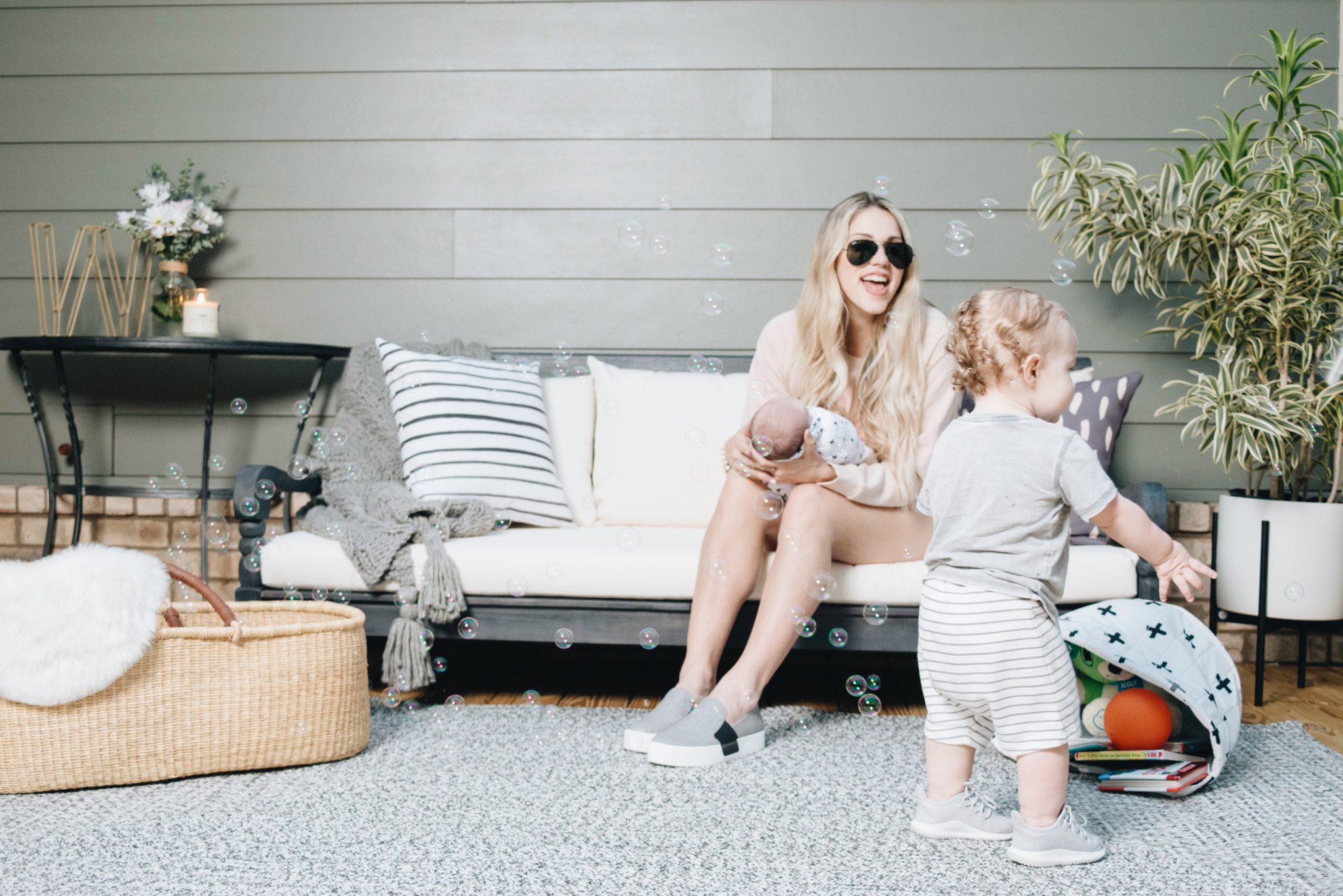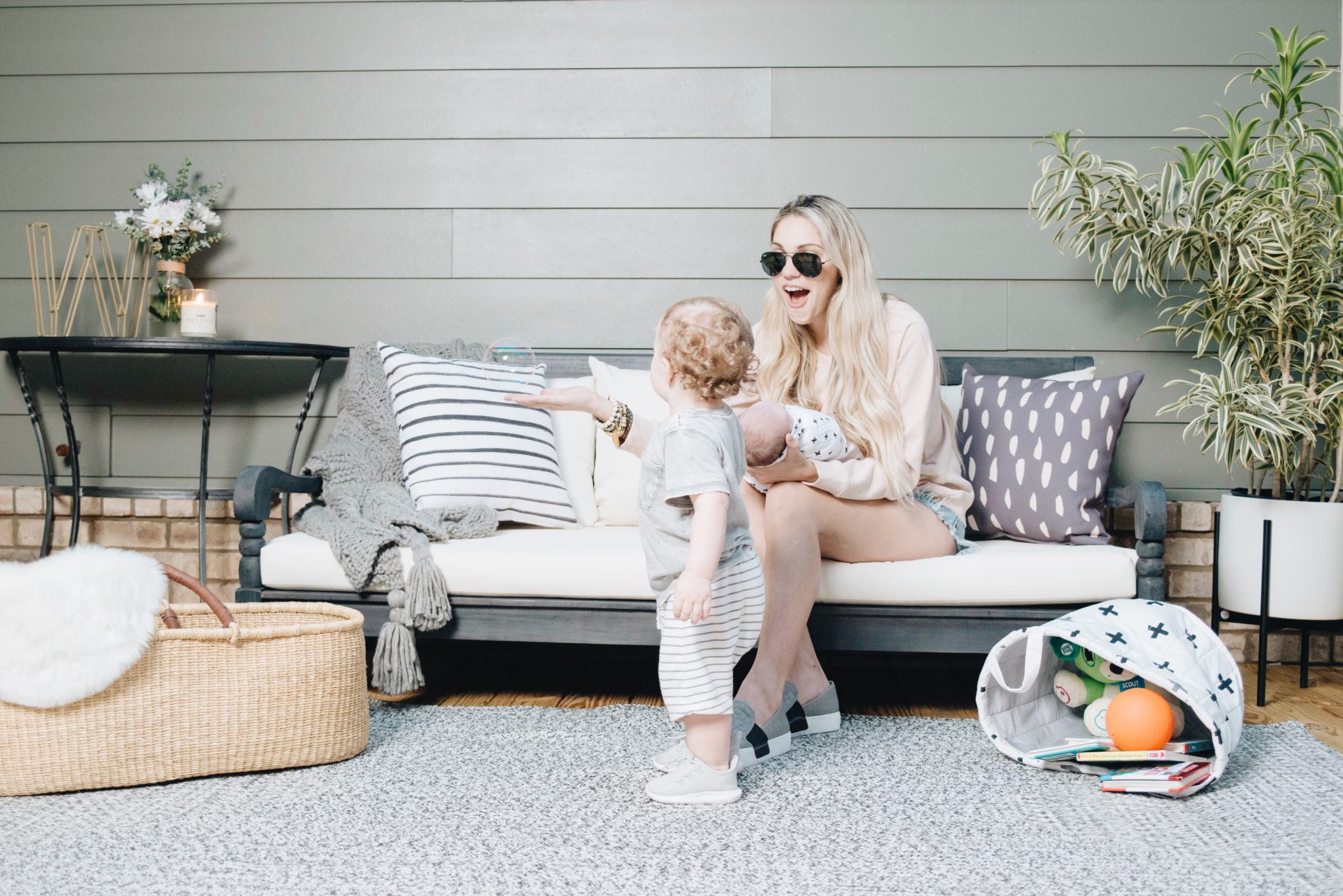 Outdoor Decor:
Daybed | Braided Outdoor Rug | Spotted Outdoor Pillow | Striped Outdoor Pillow | Cable Knit Tassel Blanket | Sheepskin (In Wilder's Bassinet) | Swiss Cross Toy Basket
On Georgie: Knit Sneakers |
On Me: Denim Shorts | Denim Shorts | Grey Slip On Sneaker
On Wilder: Organic Cotton Muslin Swaddle
We've been wanting to add some outdoor living space to our home for awhile now. I found this Safavieh daybed and it gave me the push to get it going! We added on a deck and are slowly adding furniture and decorating. I wanted to keep the look neutral since we plan on moving soon. These pieces will look great in any space. We needed a rug for G to play on, and I was able to find this braided outdoor rug at a great price. It's adds some texture to the space. These throw pillows added some interest with the mixed prints, staying in that neutral theme.
I'm planning on adding a sectional to the other side or a table that we could utilize when the temperatures cool down. Their is also a bar that I'm eyeing that would be great for entertaining. Can't wait to show ya'll more as it all comes together.
With the addition of Wilder to our family, we will be spending more time at home. This gave us some additional space for George to play and us to sit outside at night with the boy's to get some fresh air. G got a bubble machine for his birthday and he's had so much fun playing with bubbles and his toy's at night.
We've been trying to take G out and do something special with him everyday since Wilder was born. Trey will be going back to work soon, and our mom's will be going back home as well. When that happens this outdoor living space will be our little oasis to get him out of the house and in some sunshine and fresh air. It's easy to go stir crazy sitting inside all day! I'm GREATLY looking forward for some fall weather, and this space will be even more perfect when that time finally comes!