Panama City Beach Travel Guide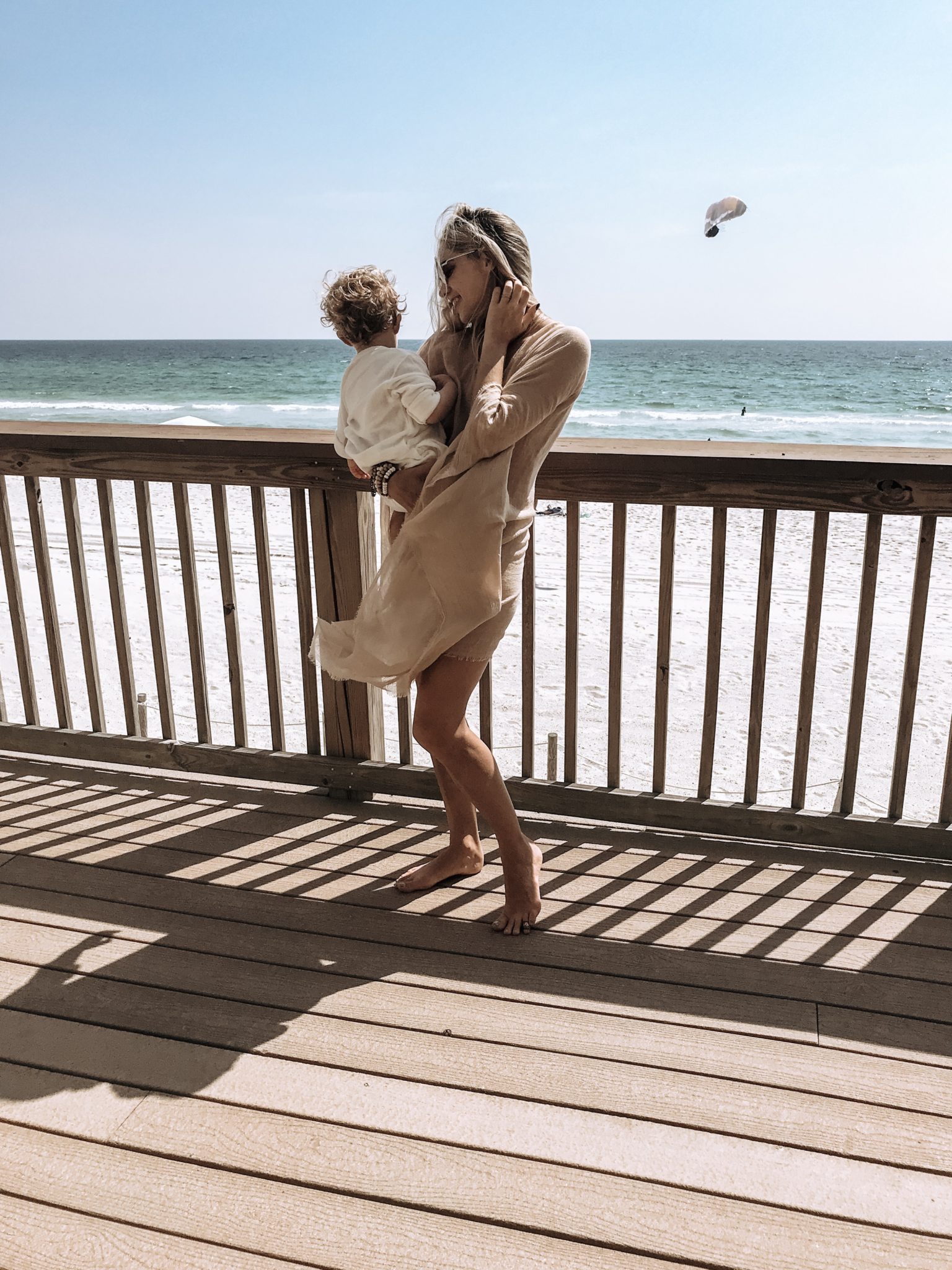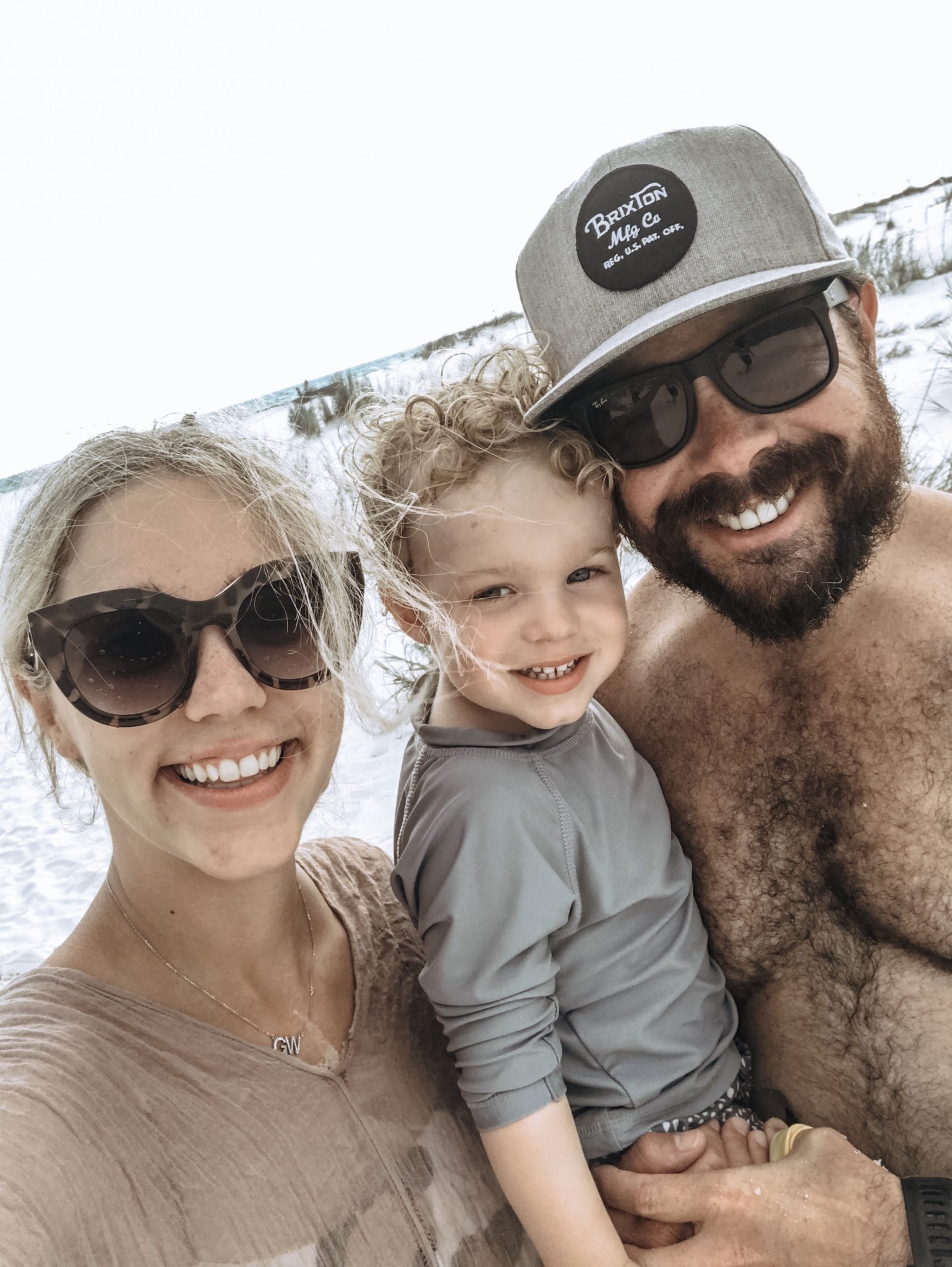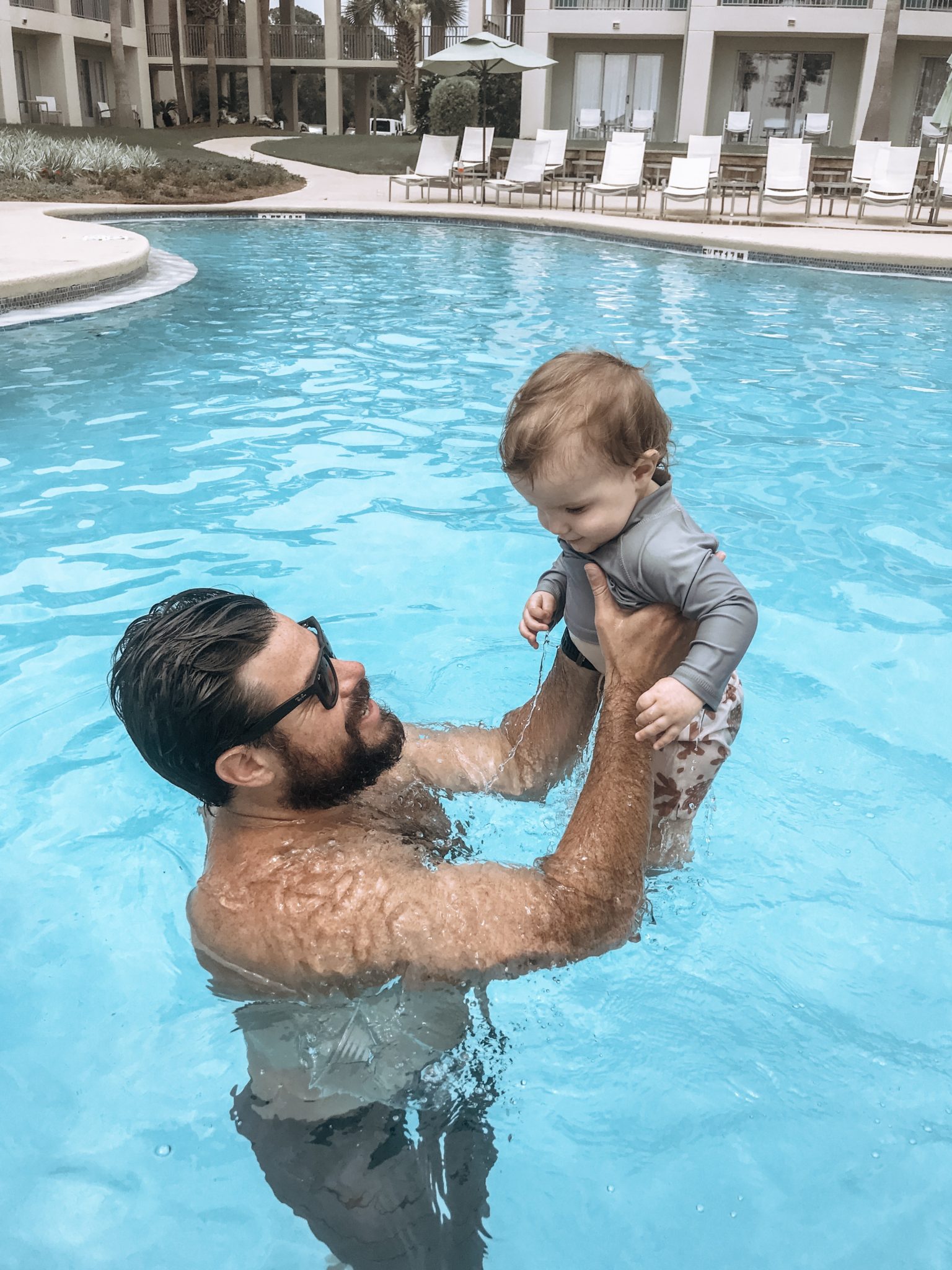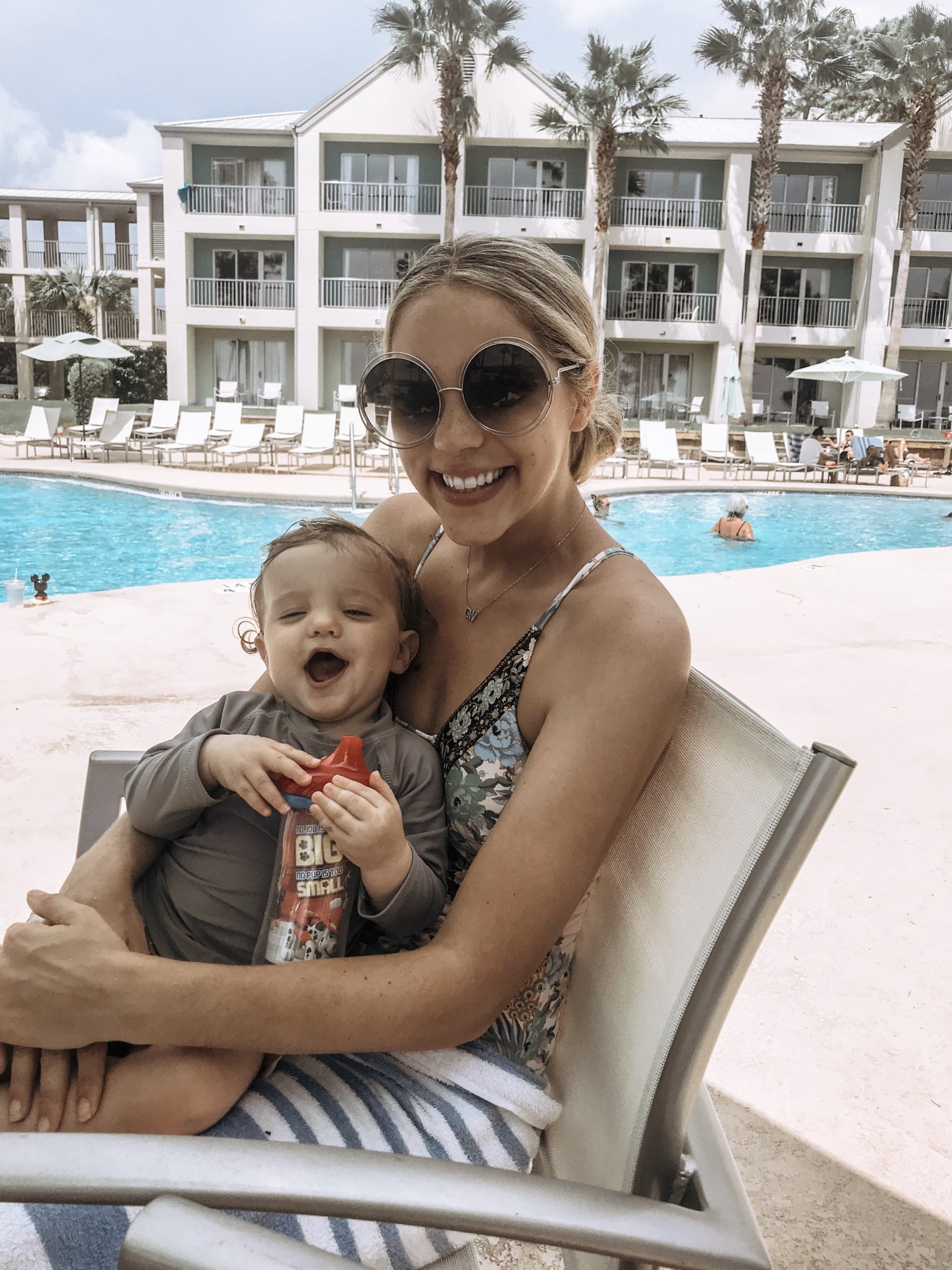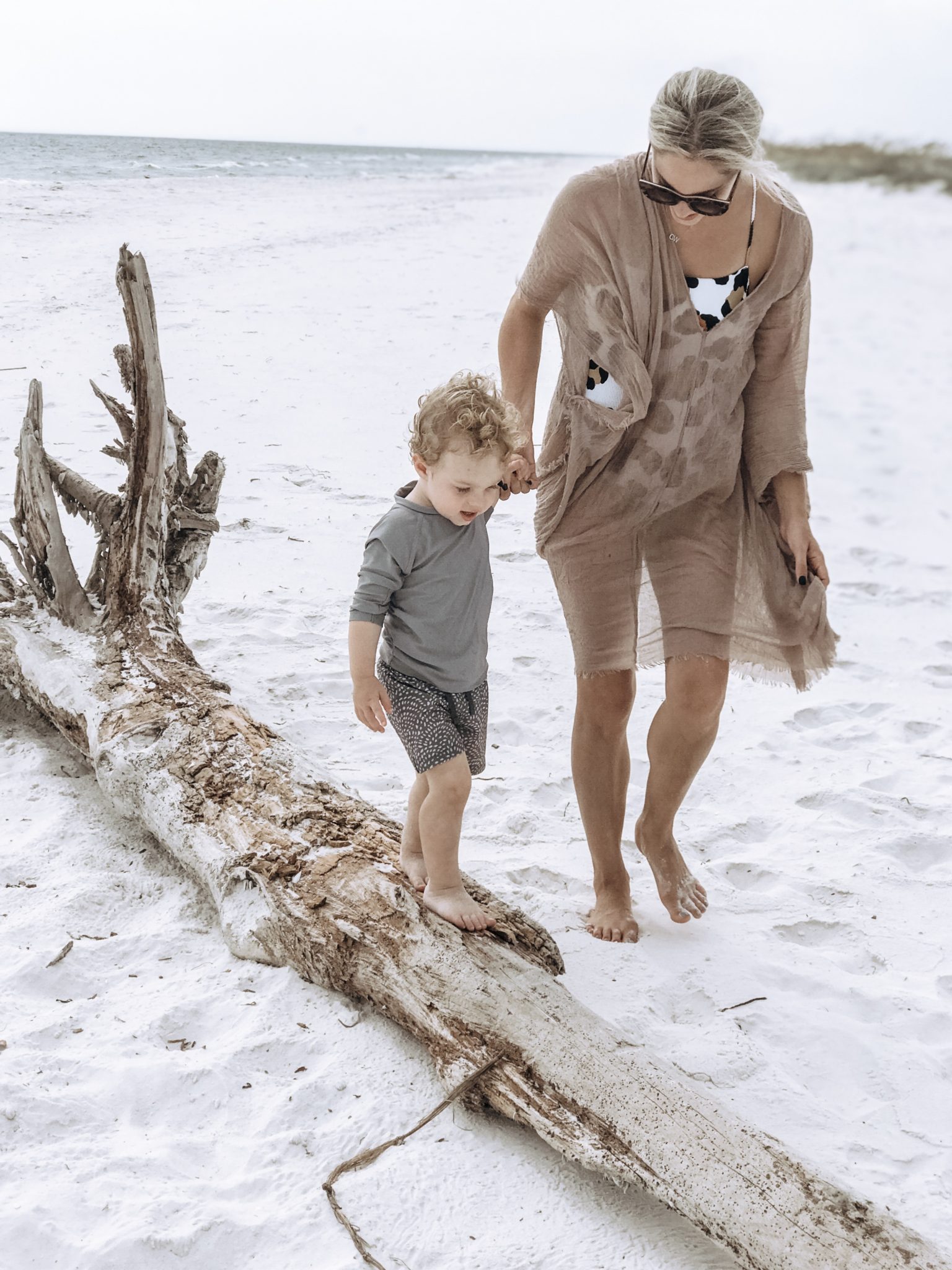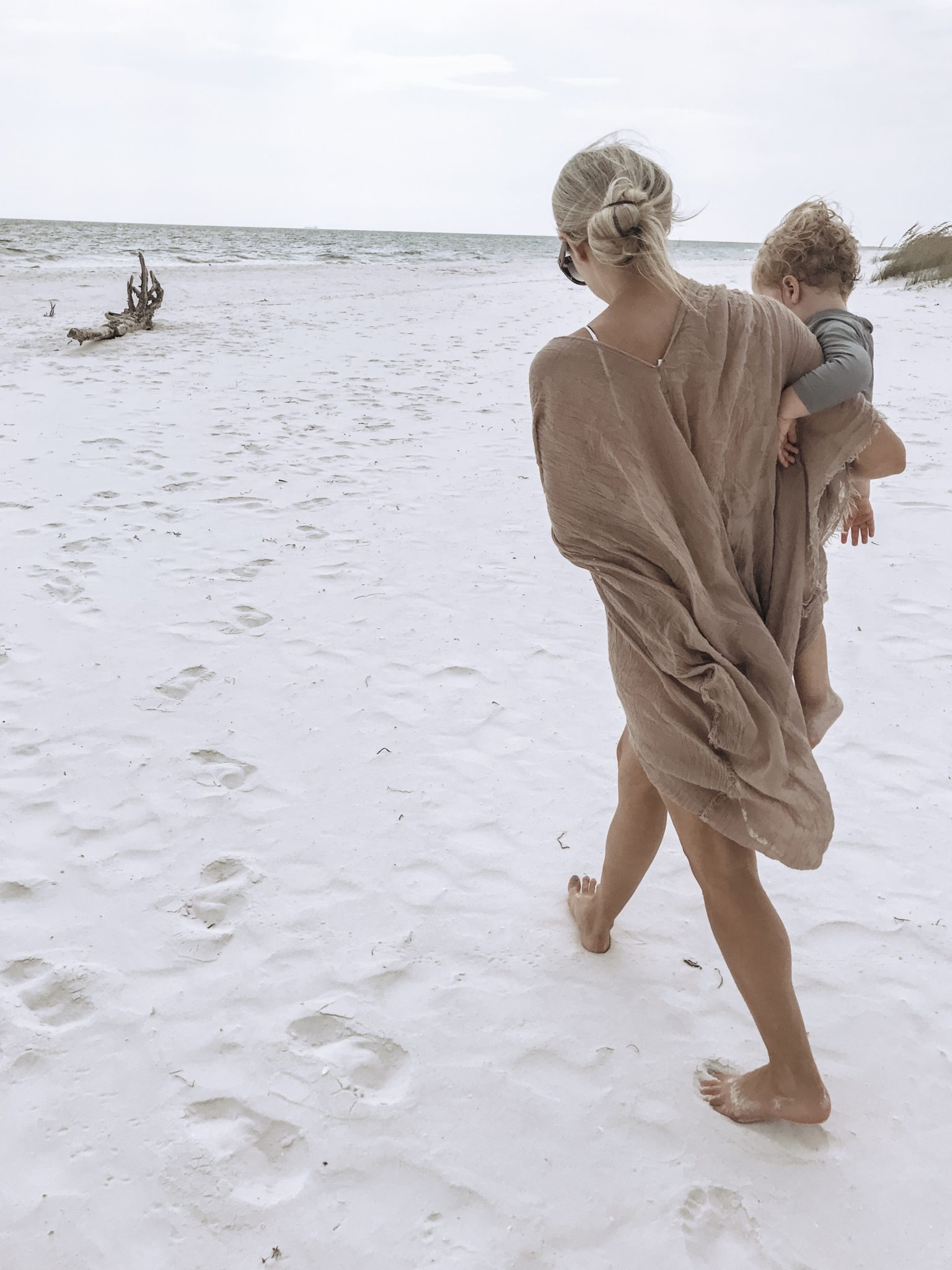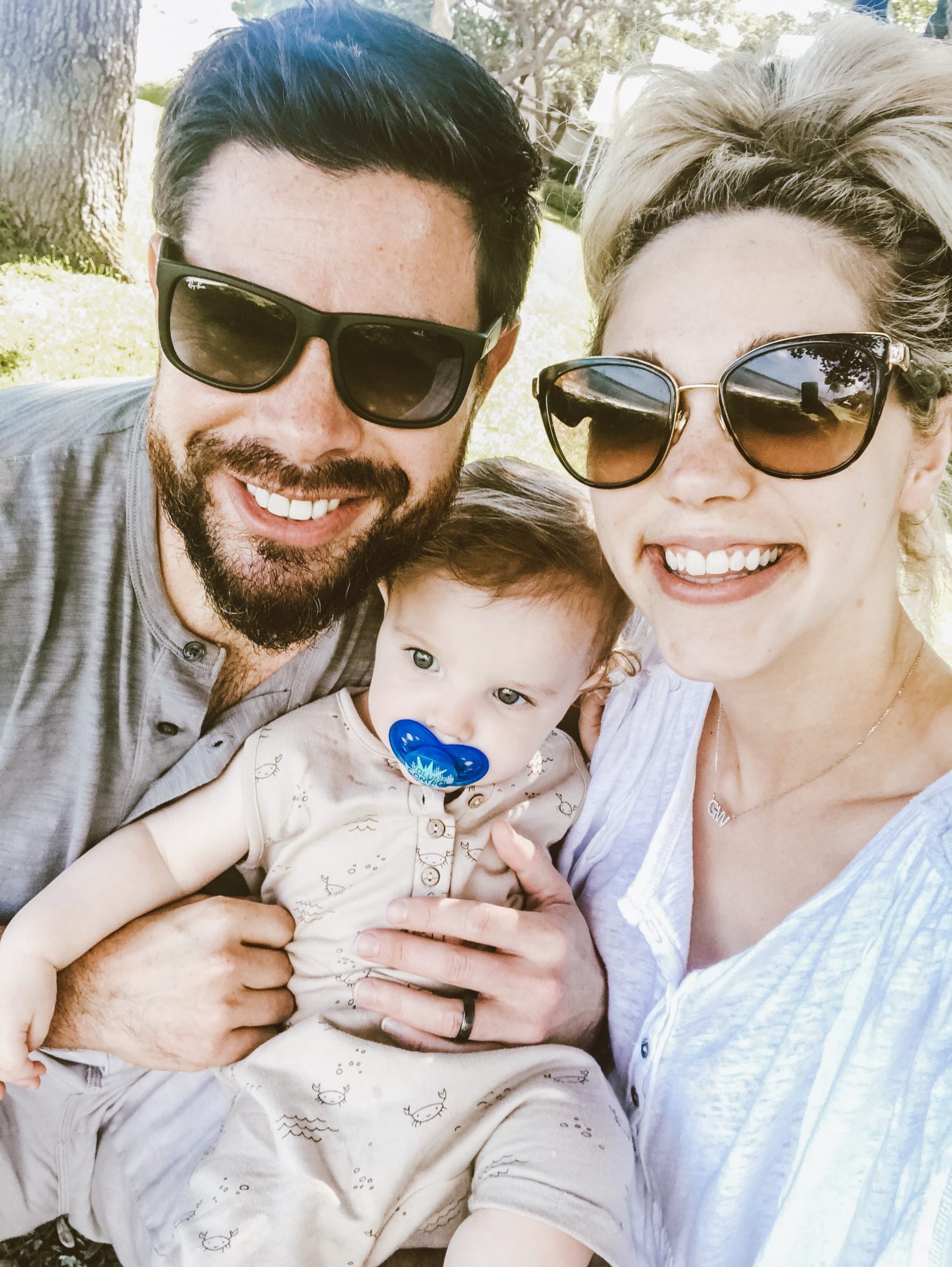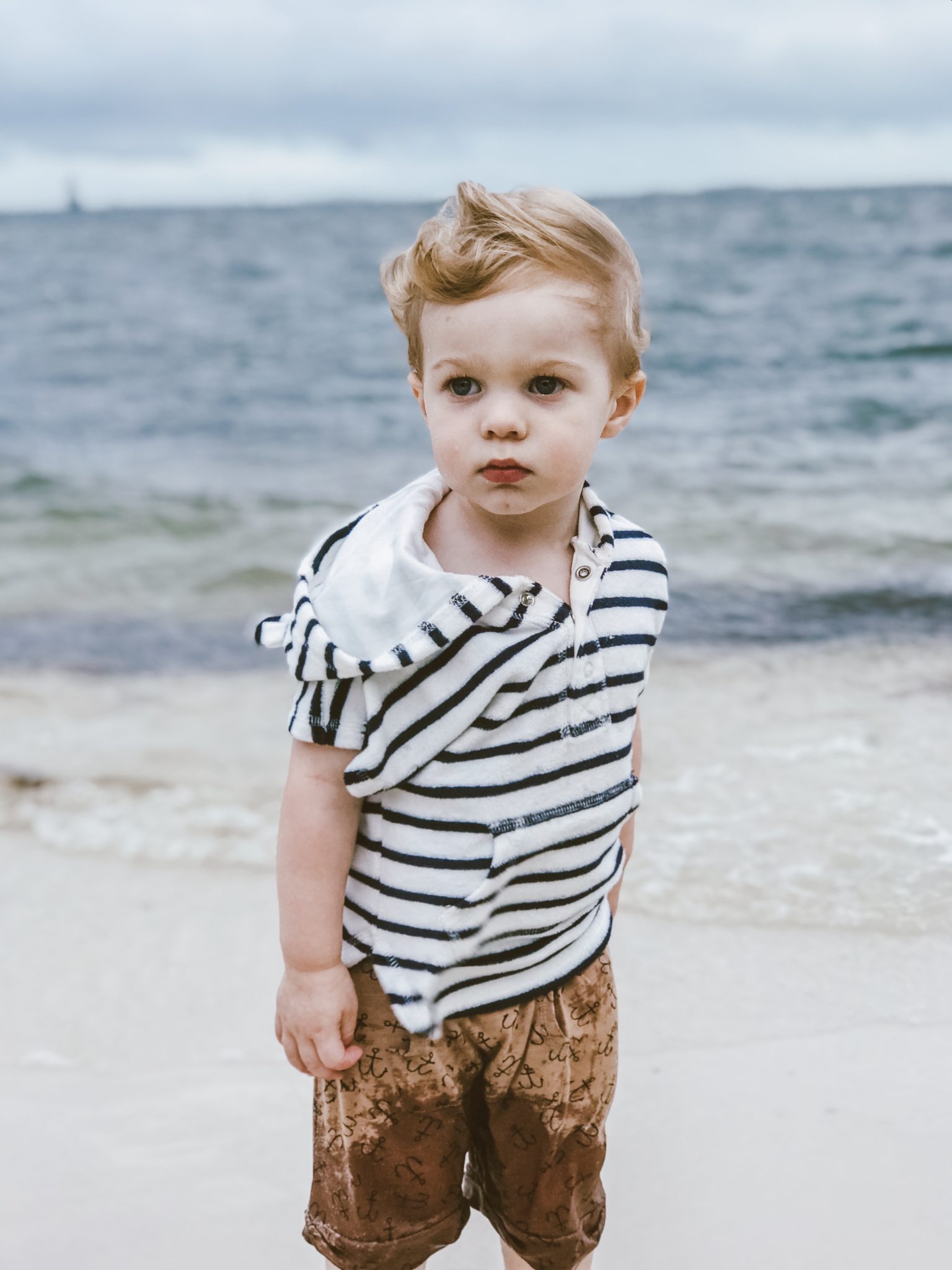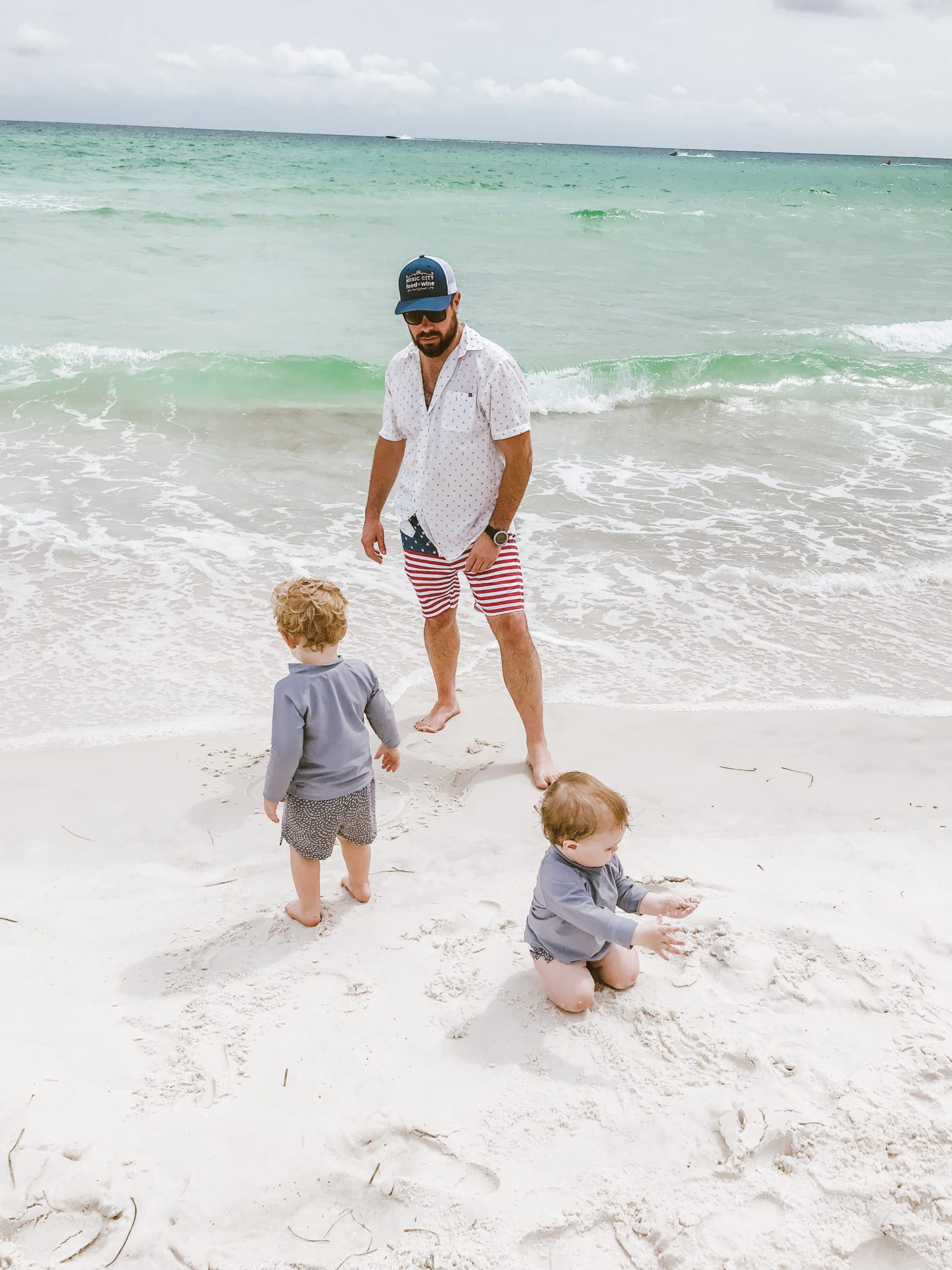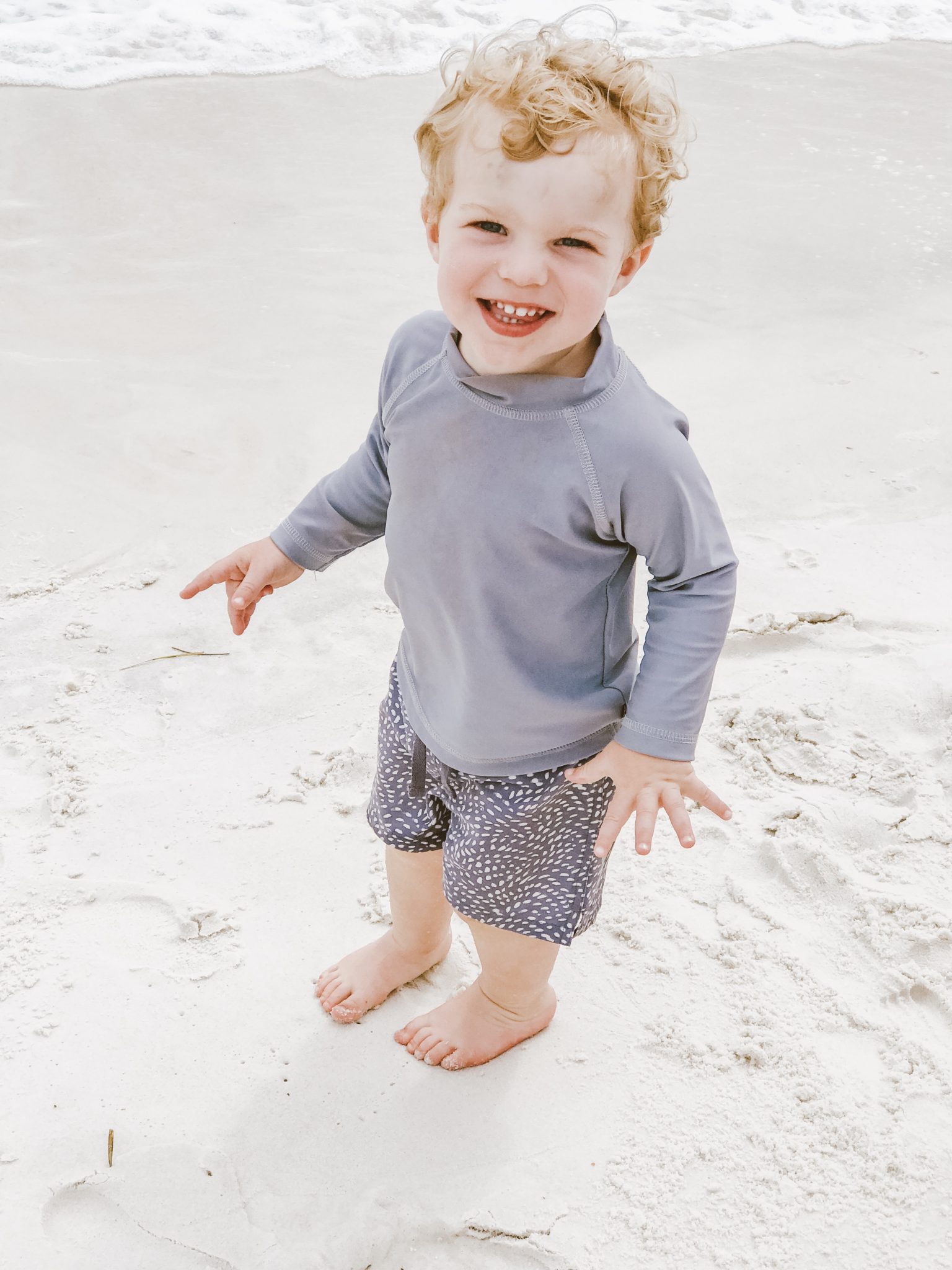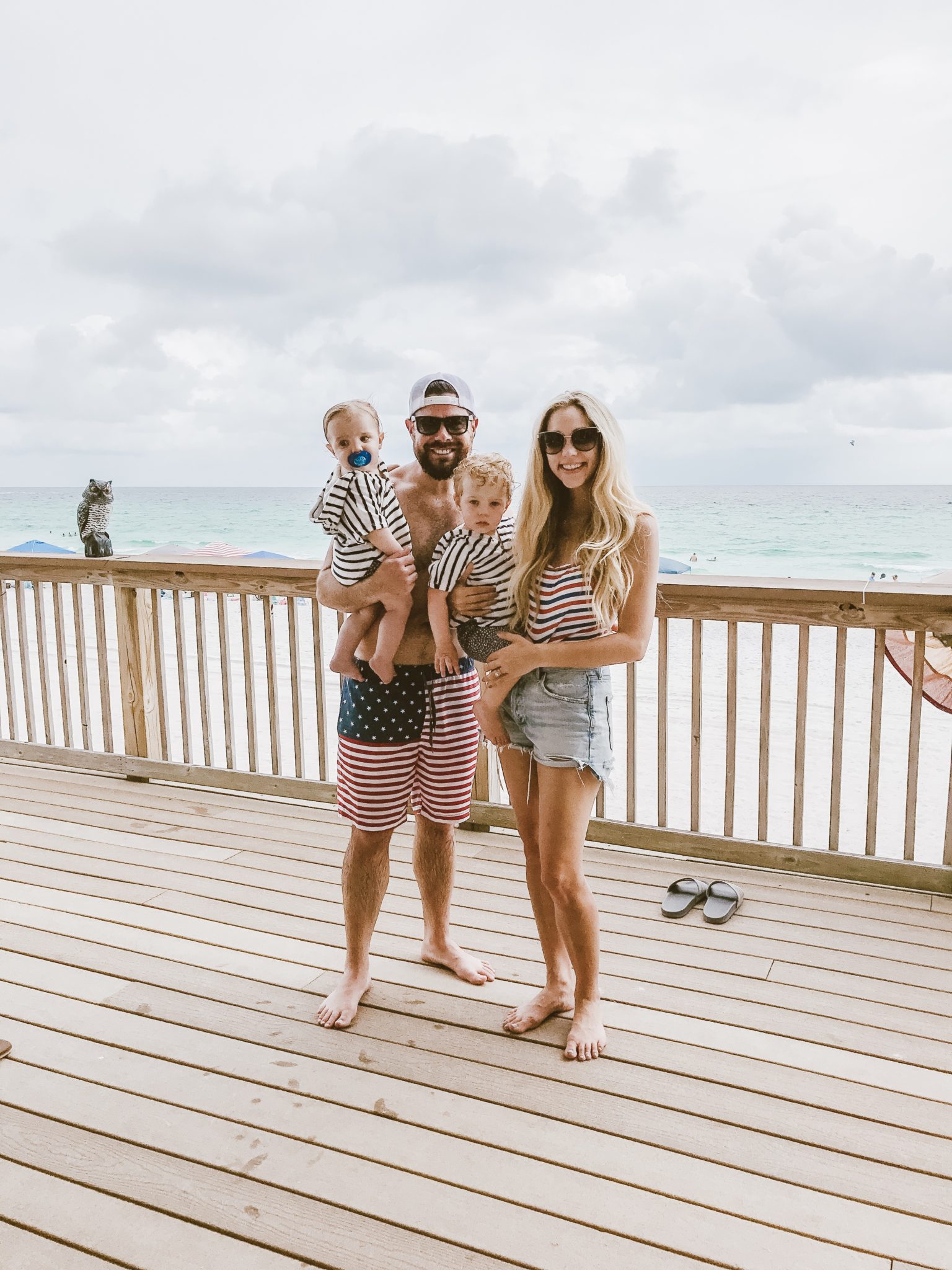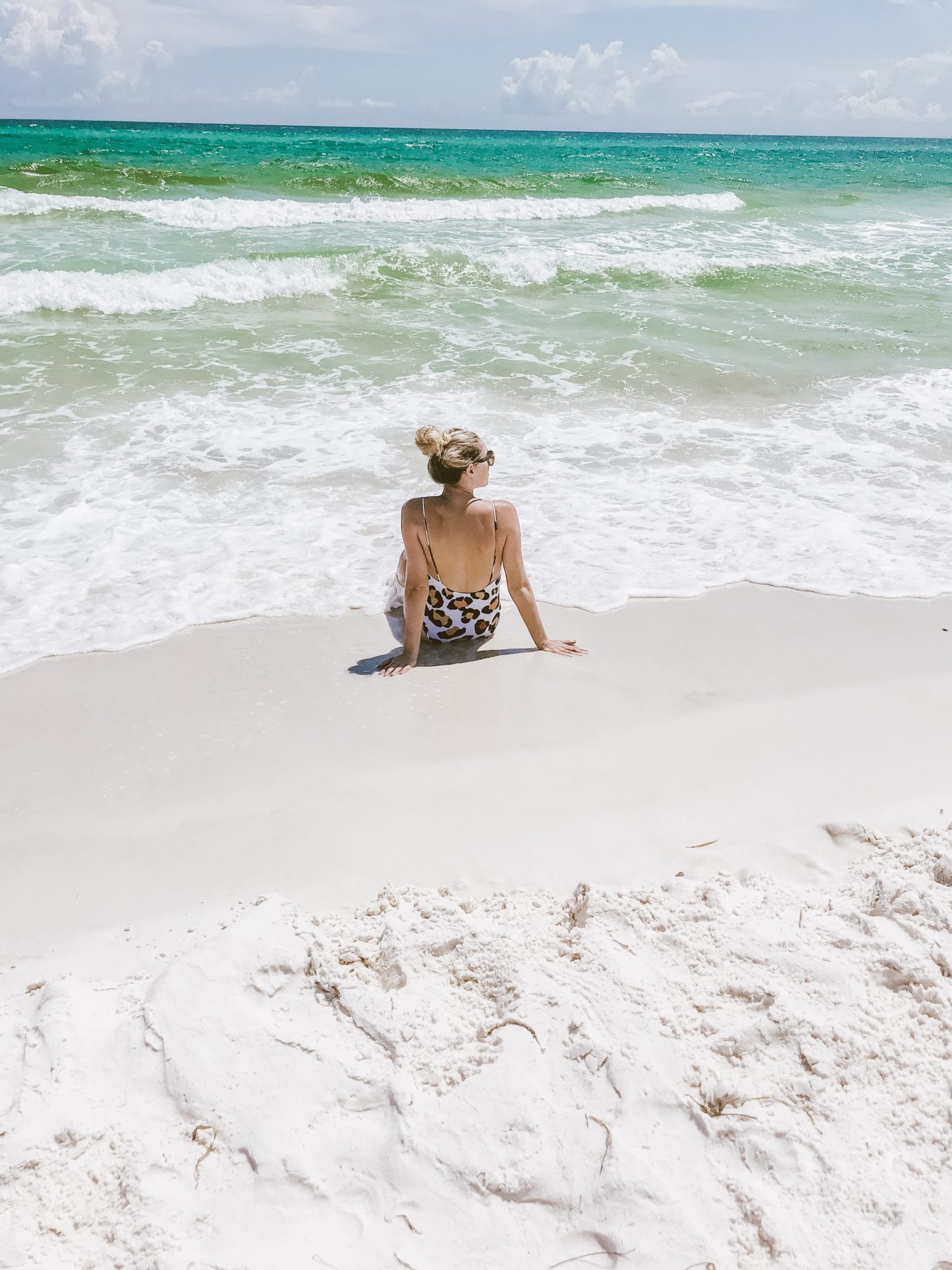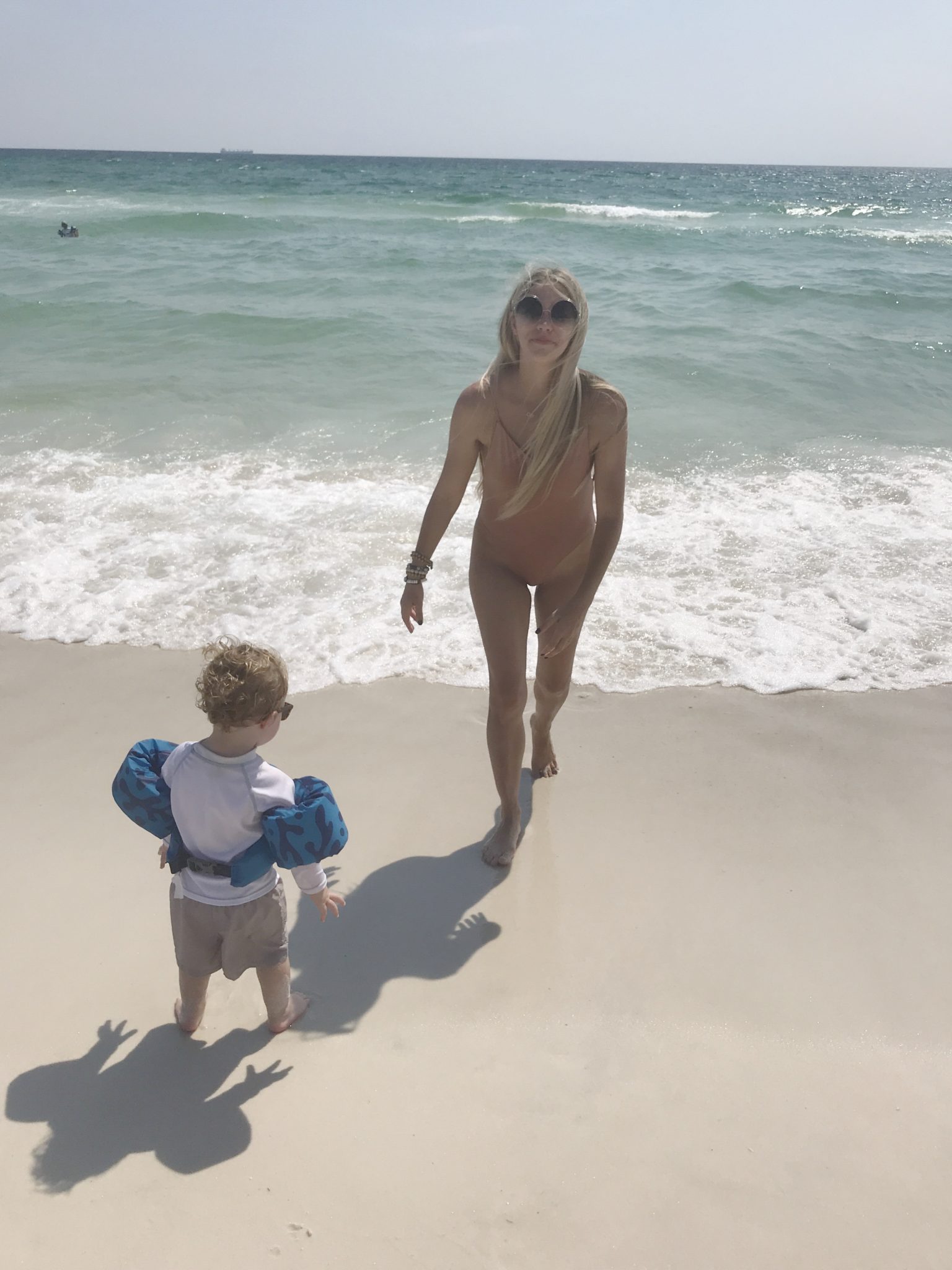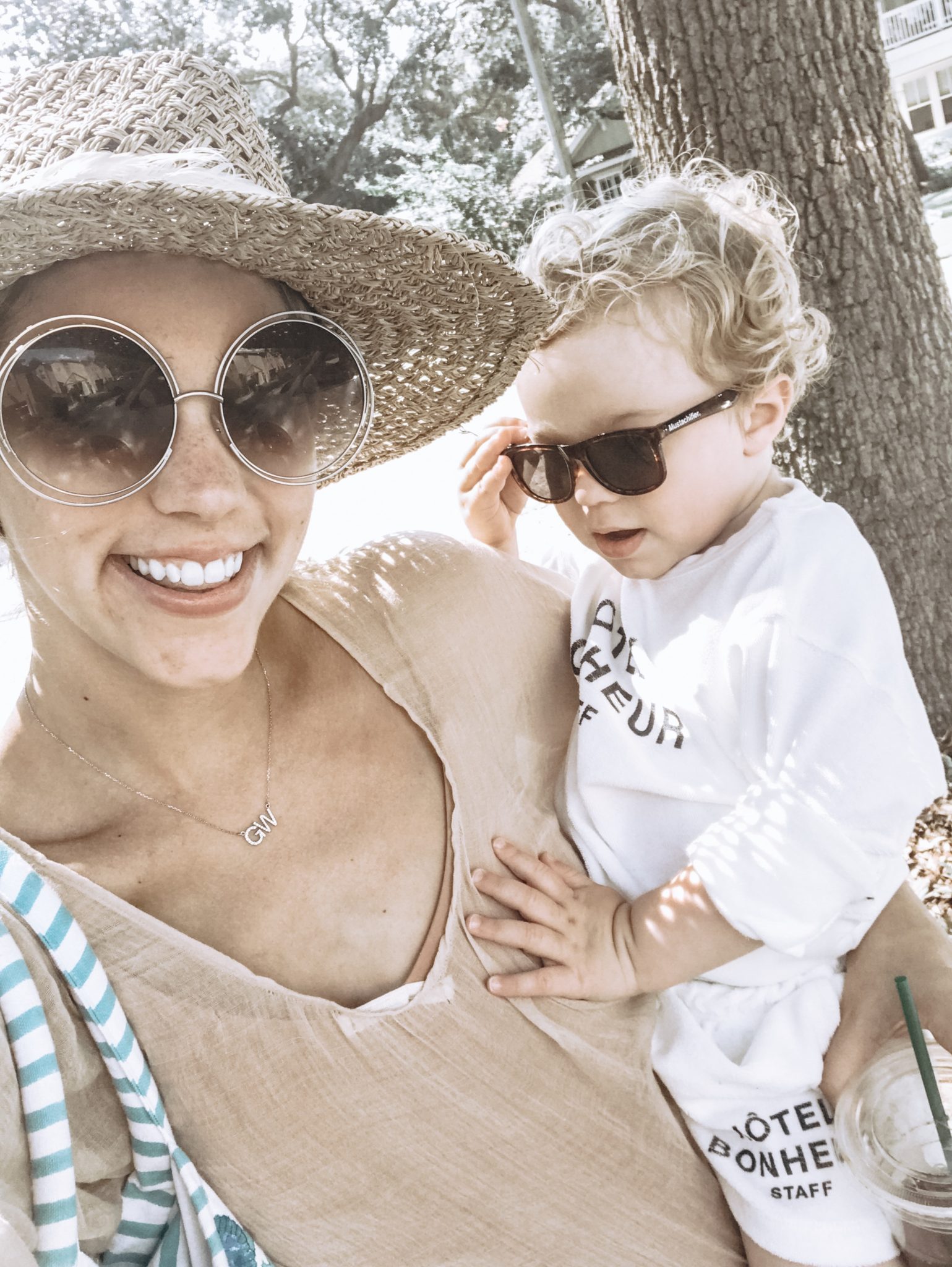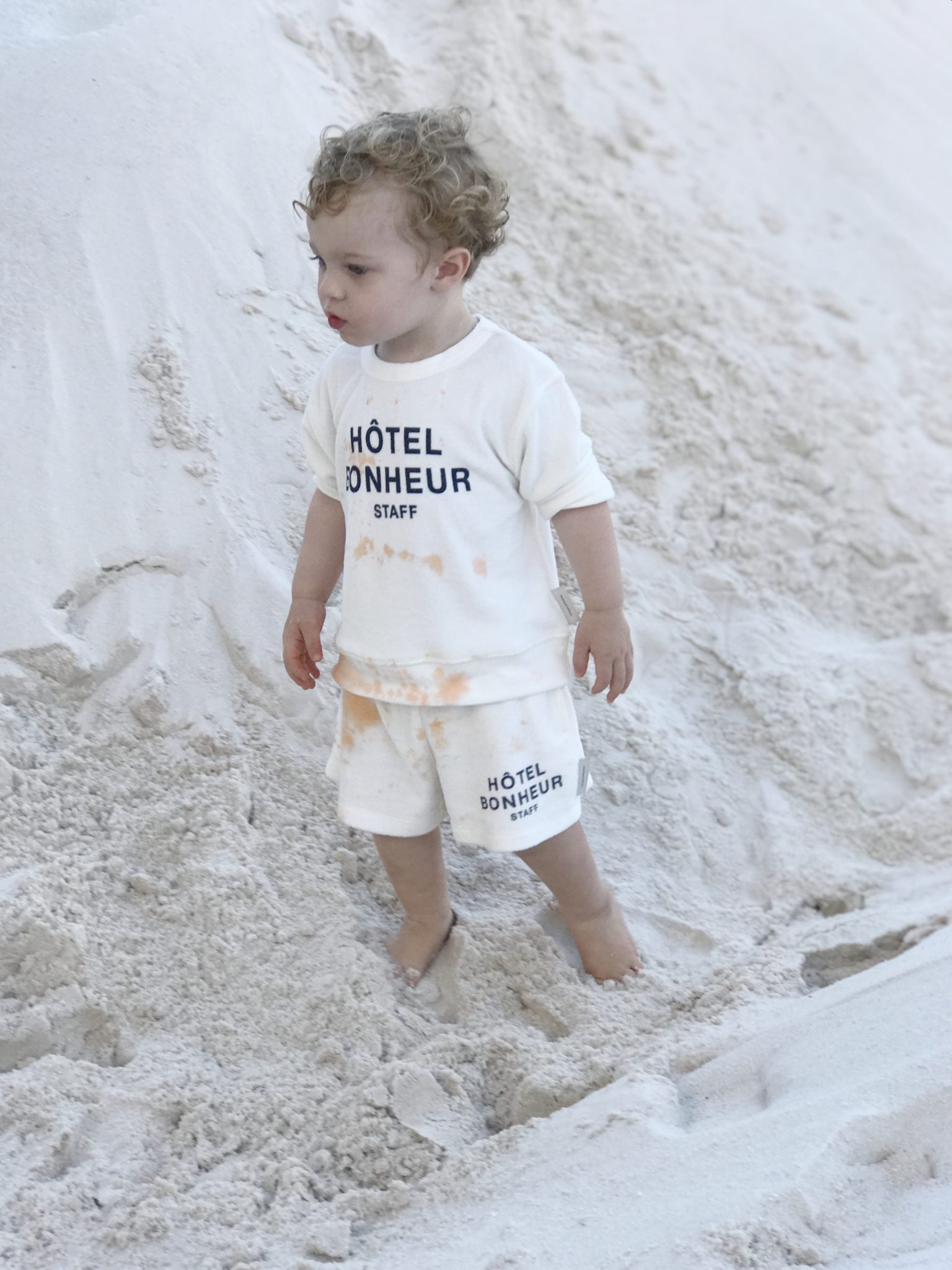 We have spent so much time in PCB that I can't believe I haven't put together a Panama City Beach travel guide until now! My husband grew up an hour and a half north, and would come to his parents beach house every weekend. Now we get to bring our babies down and create the most precious beach memories. PCB is not the spring break craziness you may think. The places we go are extremely family friendly. What I love is the easy and care free atmosphere. I never put makeup on. Everything here is casual and easy. No fuss. It's truly a time to recharge our batteries. Also, October is a great time to go. You practically get the place to yourself, and the weather feels amazing. It's noot just a summer spot!
HOW TO GET THERE
For my Nashville friends, this is such an easy trip! There are always great deals on flights, and the duration is 45 minutes. Typically that is the route we take! However, if you like to drive it is about 7 hours south of Nashville. Not terrible. It is also only 20 minutes from the start of 30A. If you are looking for a more affordable option where you can stay right ON the beach, and not have to walk and drag the kids stuff all the way there, this is great! It's easy to get to 30A for a nice dinner or drink night.

WHERE TO STAY
PCB has so many affordable condo or rental house options! I strongly suggest this route so that you can eat some meals in after long days in the sun.
WHAT TO DO
One of the best parts of going to the beach is the amount of activities! We can go all day long, and the boys are just exhausted and ready for a good night sleep at night.
Go To Shell Island
We are fortunate enough to have a boat down there to use, but it's so easy to rent a pantoon for the day. Take it to shell island. The water is shallow enough to stand and have a drink. The kids can swim around or play on the sand. Be sure to walk through the dunes to the other side and you will get a nice piece of beach to yourself. 🙂
See The Dolphins
You can take a guided tour or when you have a boat just go out and look for them on your own. You can even jump in and swim around them! It's so fun to see them all around you. A great spot for dolphin sighting is right outside the pass. (Either on the shell island side or PC side.)
Take The Kids On A Pirate Ship– You take a cruise on a realistic looking pirate ship. The kids get put to work cleaning the deck, look for treasures, and fire off a cannon. The adults can sip on some rum.
Beach Day- – The obvious choice, but you can set up shop and enjoy the beach for a day.

Pier Park– We honestly don't go here much. We stick to the bay side, but fun for kids. For older kids the giant slingshot is a huge hit!
WHERE TO EAT
I'm all about the dives when we go to PCB. Just great, fresh seafood in a casual atmosphere.
* J.Michael's- Always our first stop when we get into town. It's become a tradition. Now warning, it's a total dive. BUT SO GOOD. The coldest mugs in town! Grab a beer on draft, some cheesy baked oysters and enjoy. This place is super kid friendly. They have a children's play table with toys and colors. Pro Tip: Get a table right next to the kid area. You can actually enjoy your meal while the littles play.
* Captain Anderson's- Look for Trey's picture on the wall. HAHAHAHA. But really, it's a staple in PCB. The grouper imperial is great! I'm a HUGE fan of the Johny salad special. The sauteed crab claws are excellent as well.
* Firefly- New favorite. This is a little bit nicer, not a dive. However, still not stuffy. The sushi here is so yummy! They also have a ceaser salad that's served in a parmesean crisp bowl with lump crab on top. (You can eat the bowl…) Delicious!
*The Yard Milkshake Bar- Good for a speacial treat. They are giant milkshakes with allllllll the fixings on top! Fun for kids.
*Shrimp City- Ok so this is a little different. Sometimes after a long day on the water, you just want to eat in your pajamas and not go to a restaurant. You can go to shrimp city and they will steam and season shrimp for you. Easy to make some potatoes or corn with and have a shrimp back. (We like to tell them 1/2 Ole Bay and 1/2 Tony Chachere's seasoning. Delicious!) Then get a tuna dip for an appetizer. IT'S THE BEST YOU WILL EVER HAVE!
WHERE TO DRINK
* Schooner's – Grab a bushwhacker and you can walk right out onto the beach. (Not my favorite food in PCB, but great location and fun for drinks.)
* Flip Flop's- It's a pool/bar…with a Froze machine.
WHAT TO PACK
The best part, you don't have to dress to impress here. I live in a swimsuit and cover up or cut offs and t-shirts. For dinners you can throw in a breezy maxi dress.
P.S. The cover ups in the shots that I love are by Pondichérie and Cynthia Collins. Breezy, lightweight, and easy.

It's too much fun dressing the babes alike at the beach… some of our favorite looks:


BEACH BEAUTY
Keep it simple! Of course, sunscreen! I've been addicted to my SkinMedica Sunscreen. Also, for my lips I use Supergoop with SPF 30. Tarte's H20 Moisturizer is super nourishing to combat salt water. A little sweatproof mascara, tinted BB cream (with SPF), and you are good to go!

P.S. If you are looking for a really EPIC beach vacation, check out my Tulum Travel Guide HERE.