Rebecca Minkoff Fall Fashion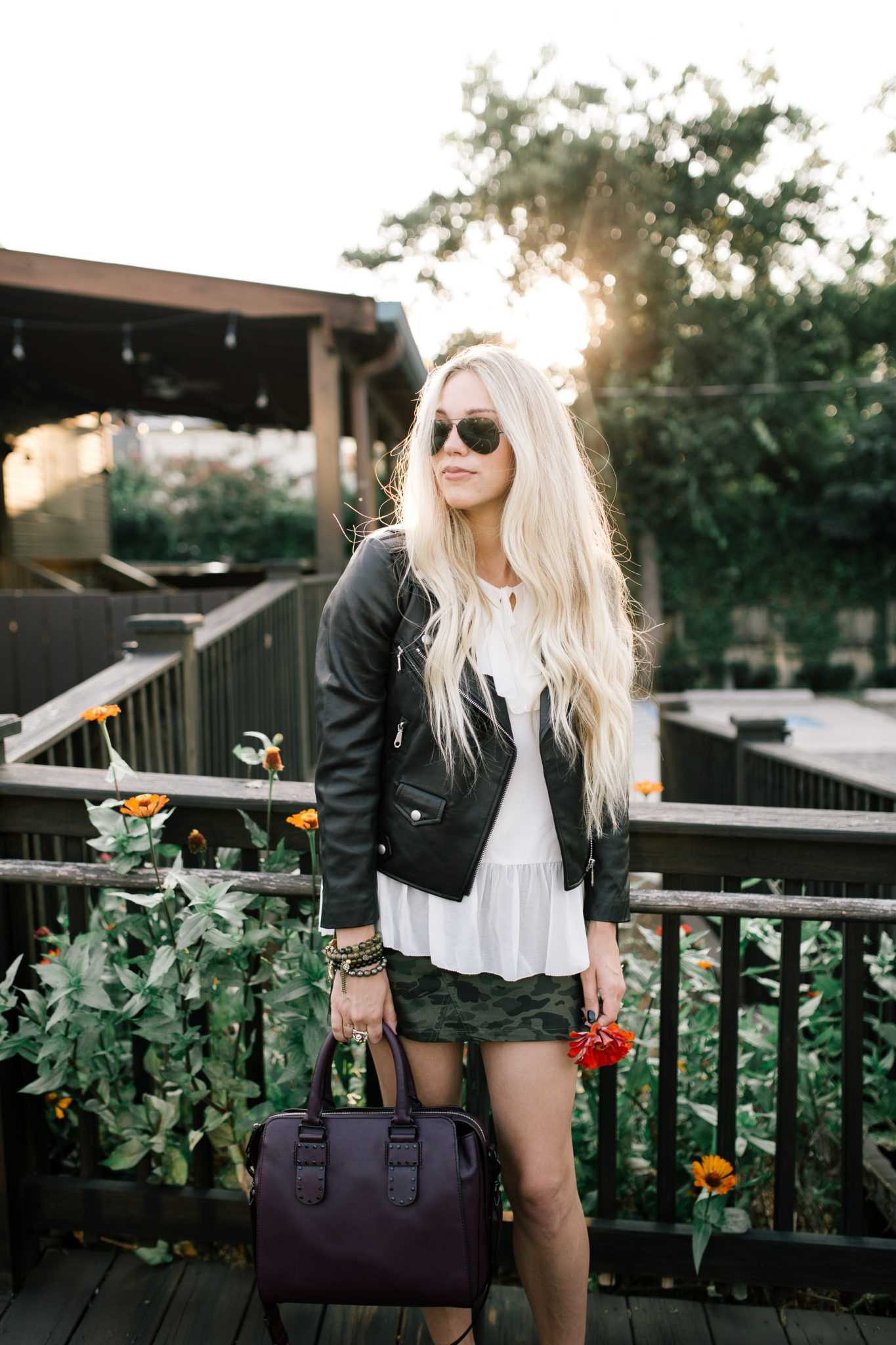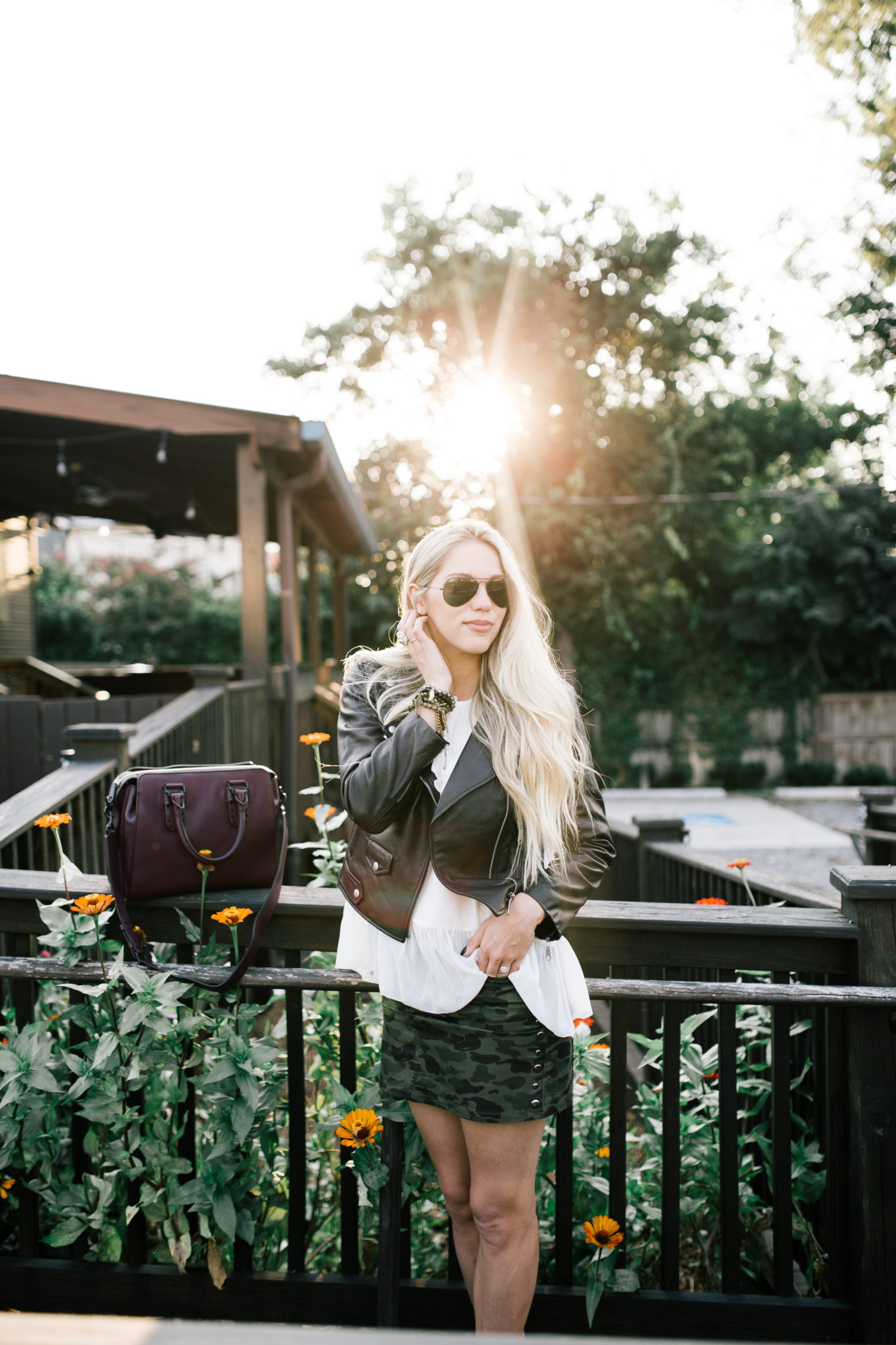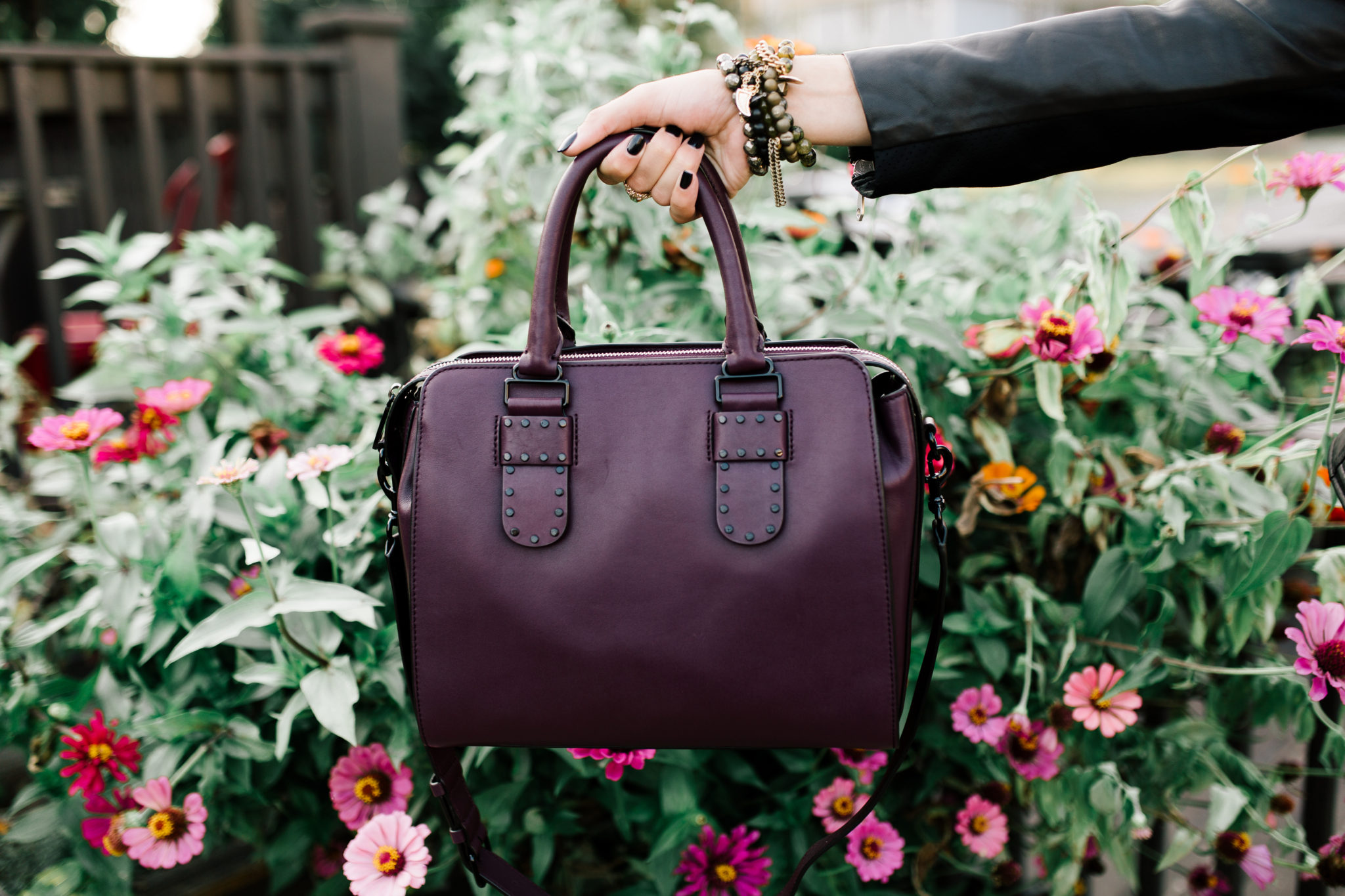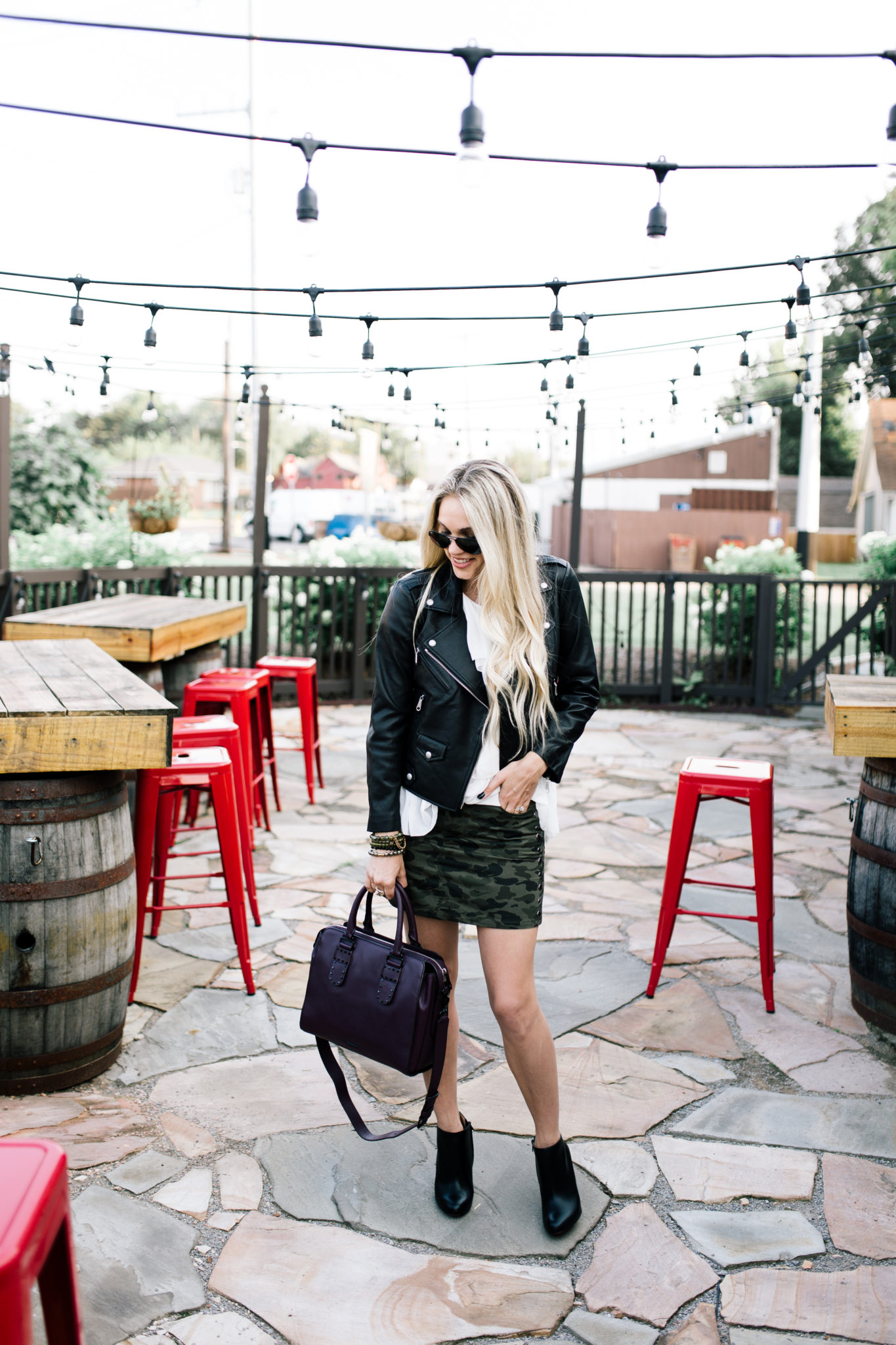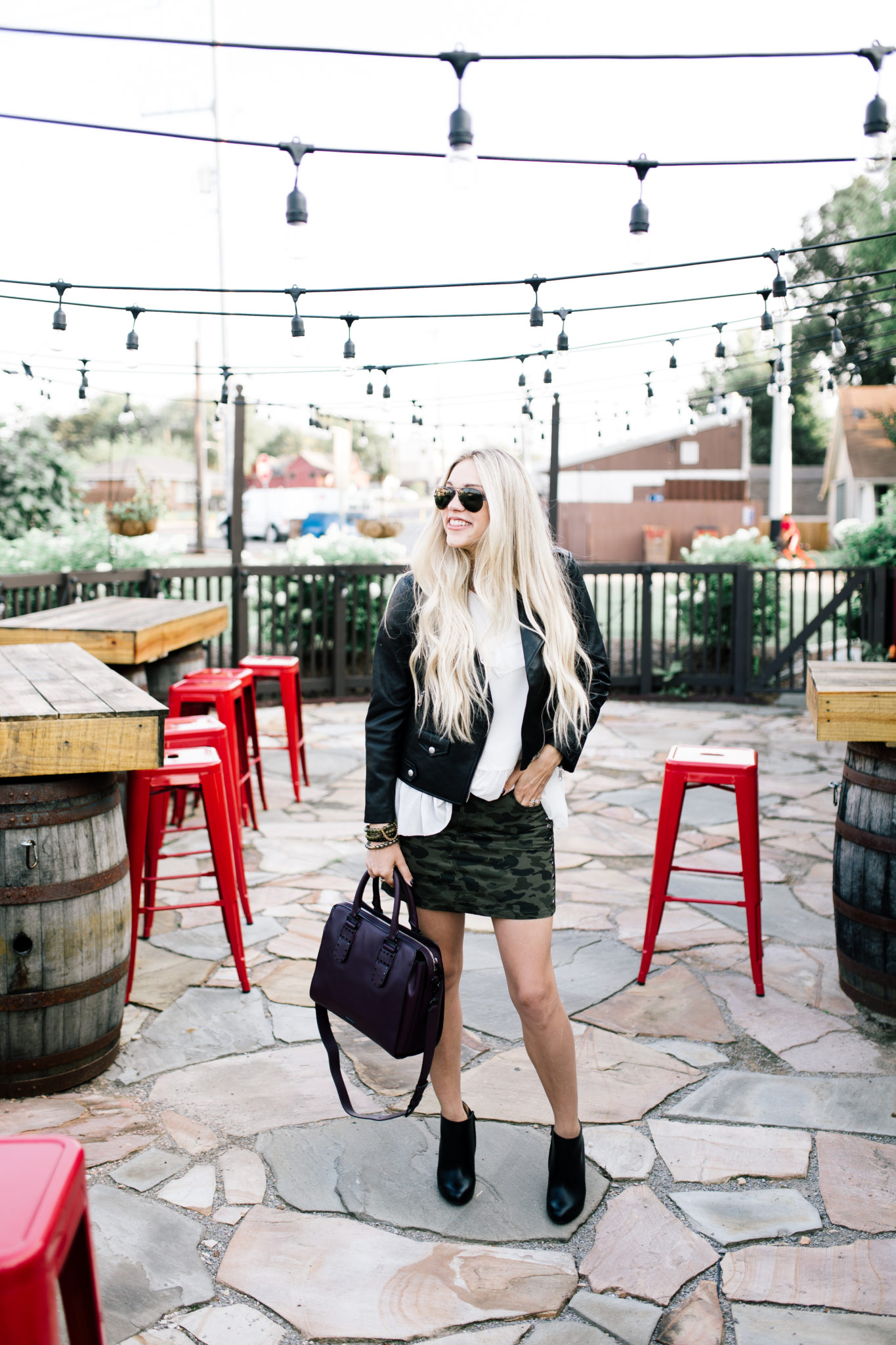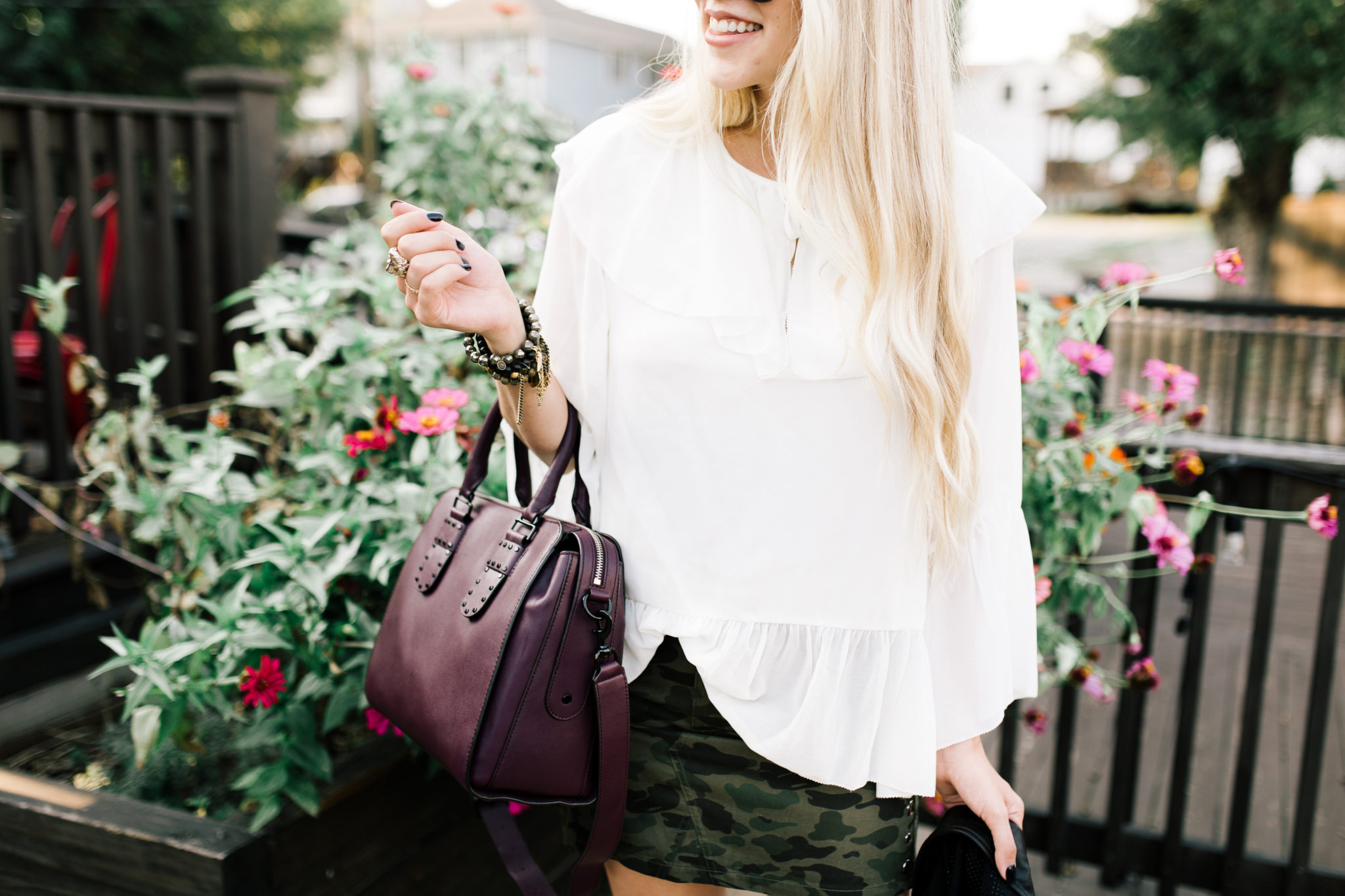 If you invest in one piece for fall/winter I highly suggest a leather jacket. I get the most use out of my leather jackets. They never go out of style and can carry with you year after year. I love the moto cut of this Rebecca Minkoff version. It's been on major repeat! It's got a clean look, but with just a teeny bit of edge.
As eager as I am for fall to arrive, Tennessee isn't quite cooperating just yet. I paired the jacket with this blouse and a camo skirt. The other day I wore this camo skirt with a graphic sweatshirt and sneakers to run errands. It's a really easy to throw on, versatile piece. Once the temperatures start moving on down, I will pair this jacket with a sweater, some jeans and some over the knee boots. My all time favorite look.
We had the best family day yesterday. Wilder and I grabbed a coffee with a friend and took a few pictures. Then we took Georgie to pick out a pumpkin. He was more interested in throwing the pumpkins, but he had a great time. Then we went to lunch at a little spot in 12th south. It mimics a ski lounge and has a really cool fire pit in the center. G loved it! It made me extra excited for Trey and I's getaway to our "happy place" (AKA Colorado) next weekend.
October gives me all the feels, from the fashion to the weather, the smells in the air. I just love it all. Top that off with lots of family QT and I am one happy lady!
P.S. I've got something really BIG to share with ya'll this coming week, so make sure to stay tuned. I mean… really BIG!