Hacks on saving money on designer pieces: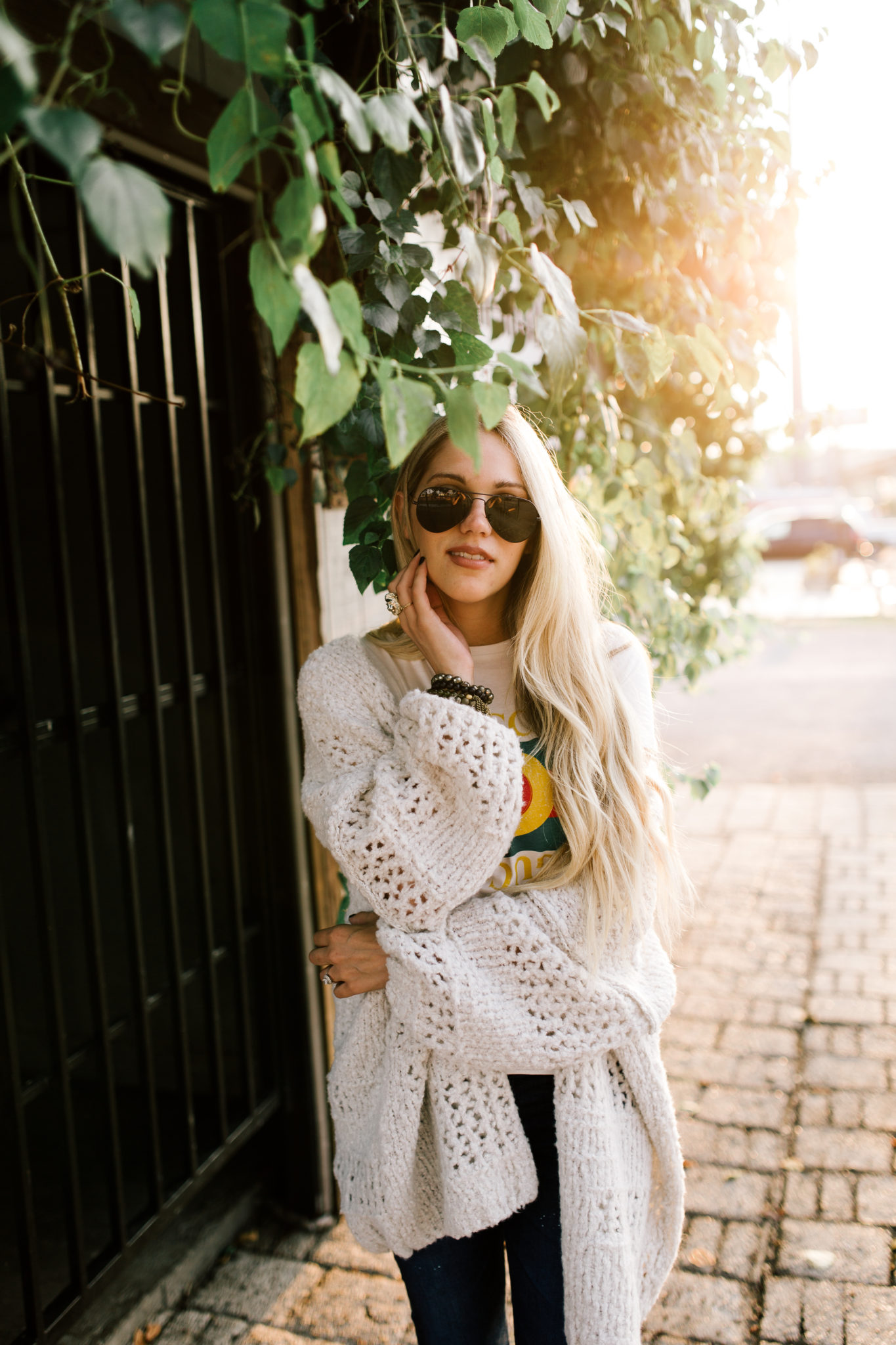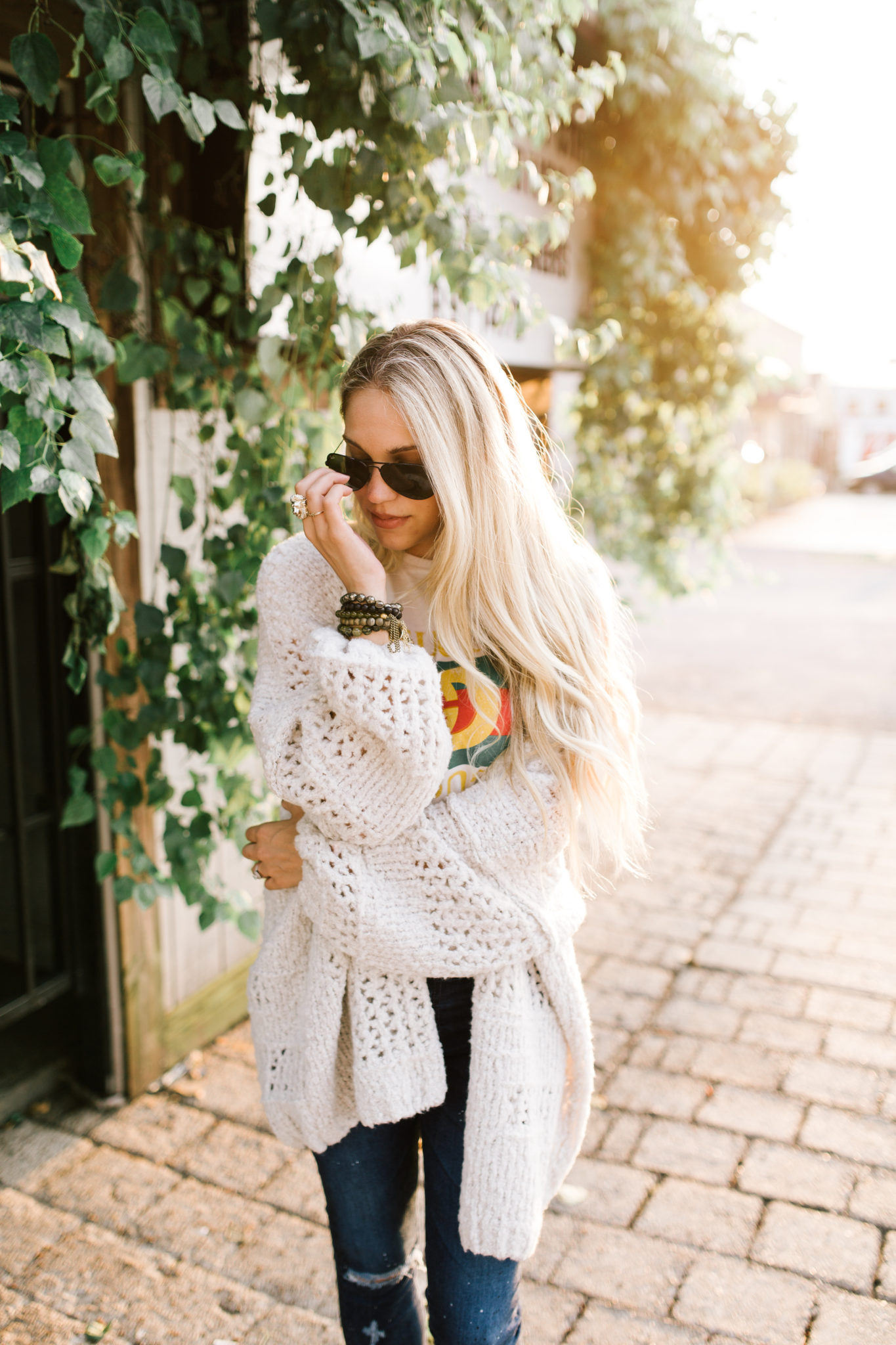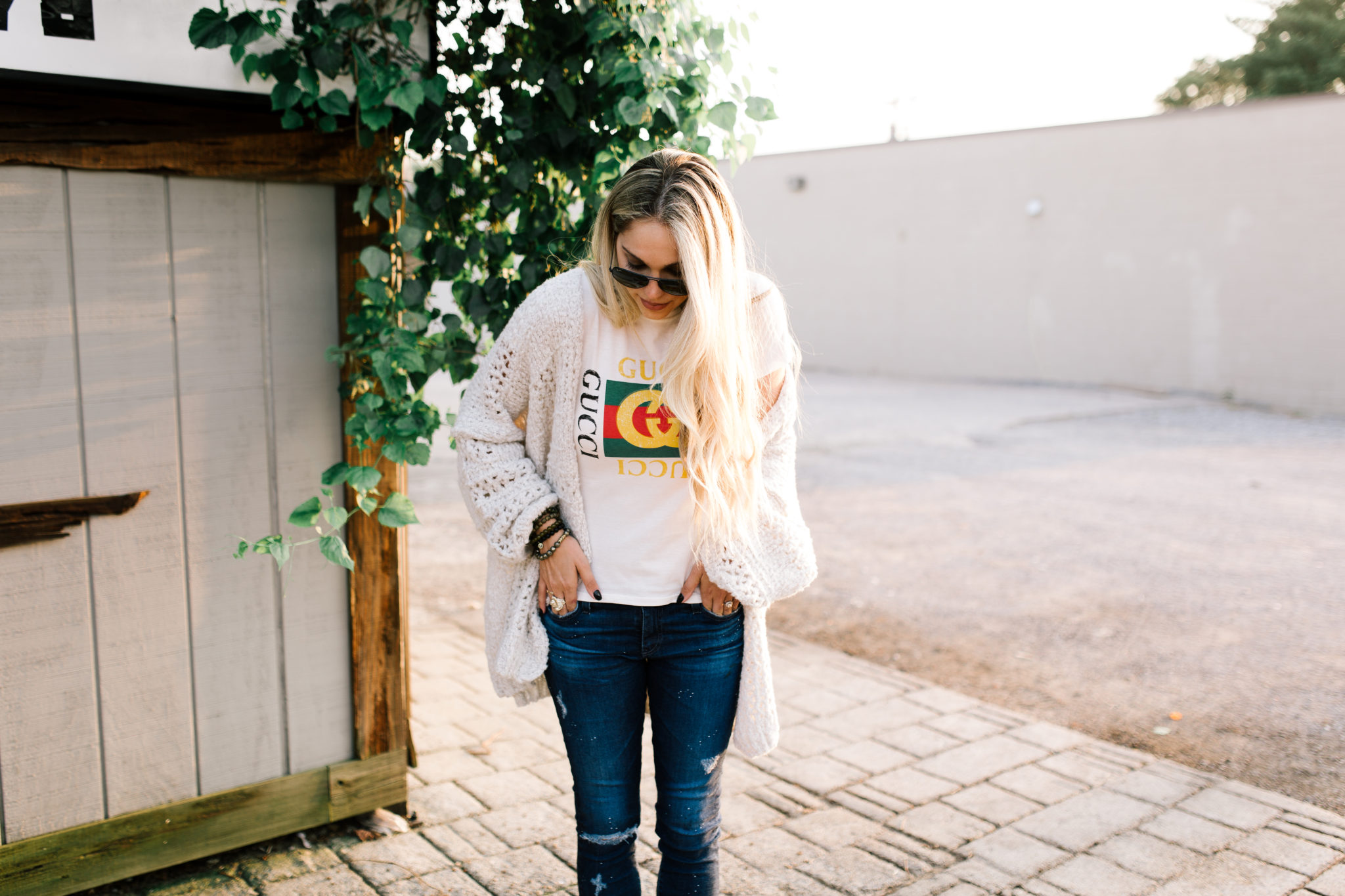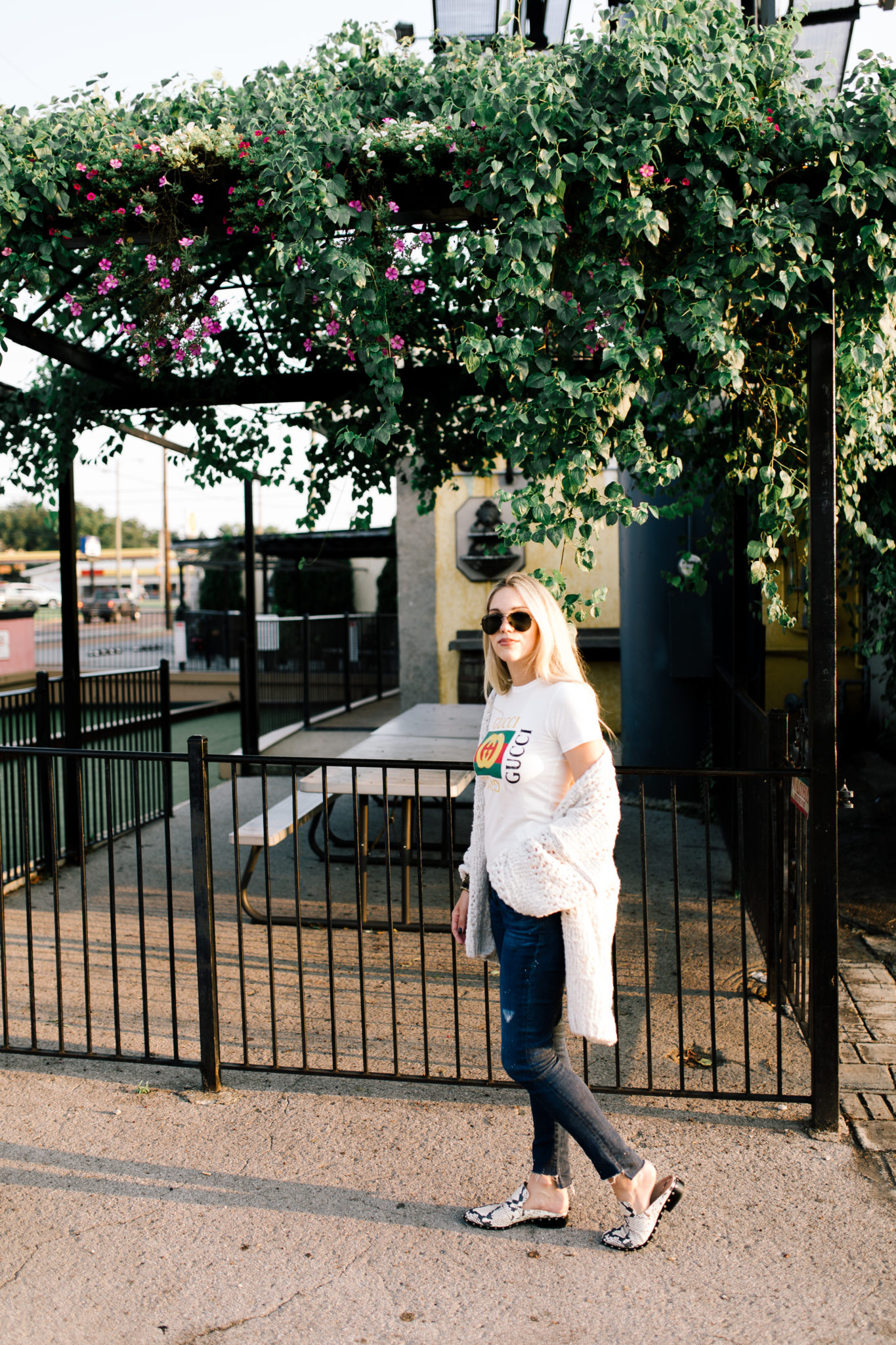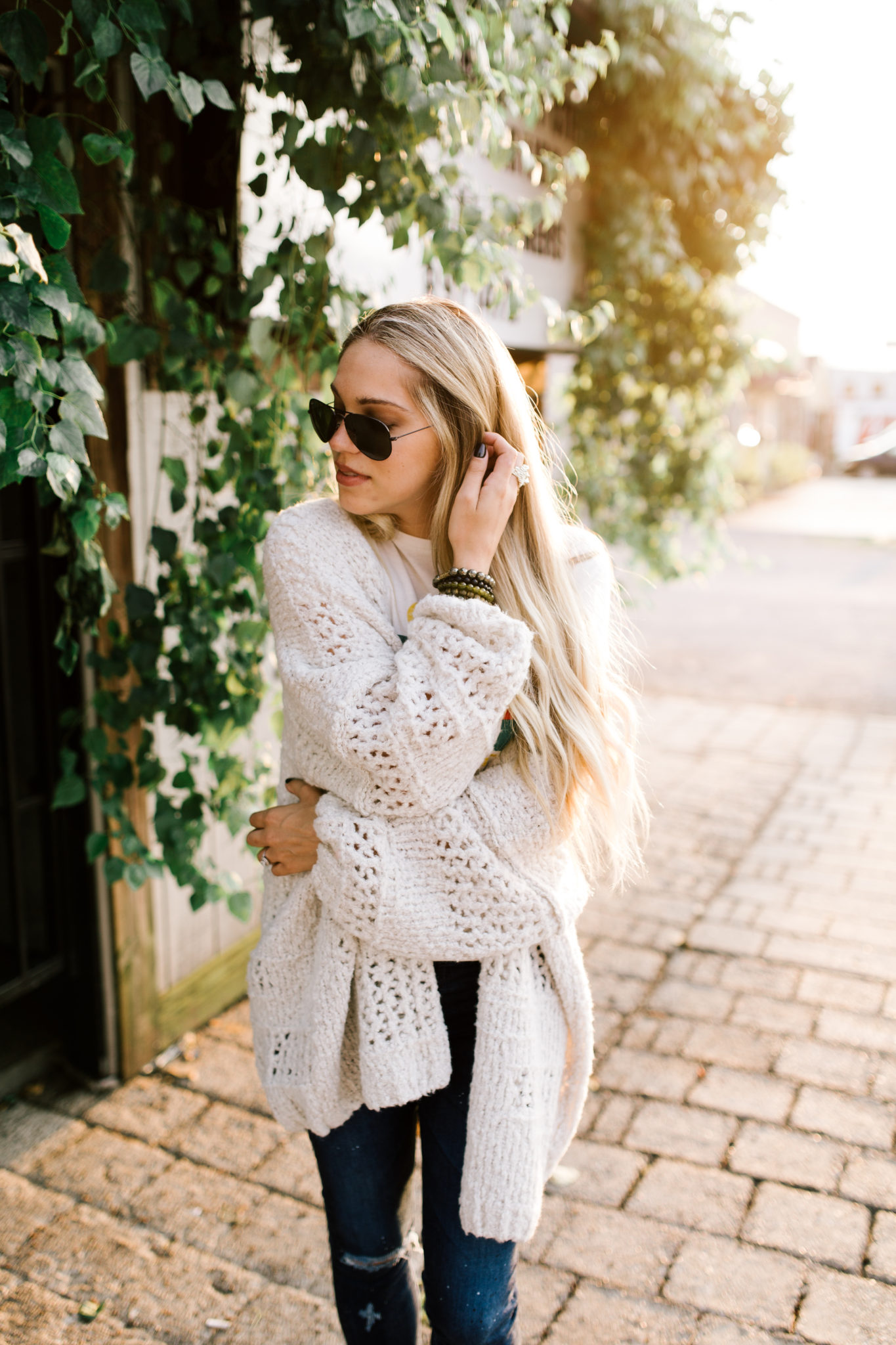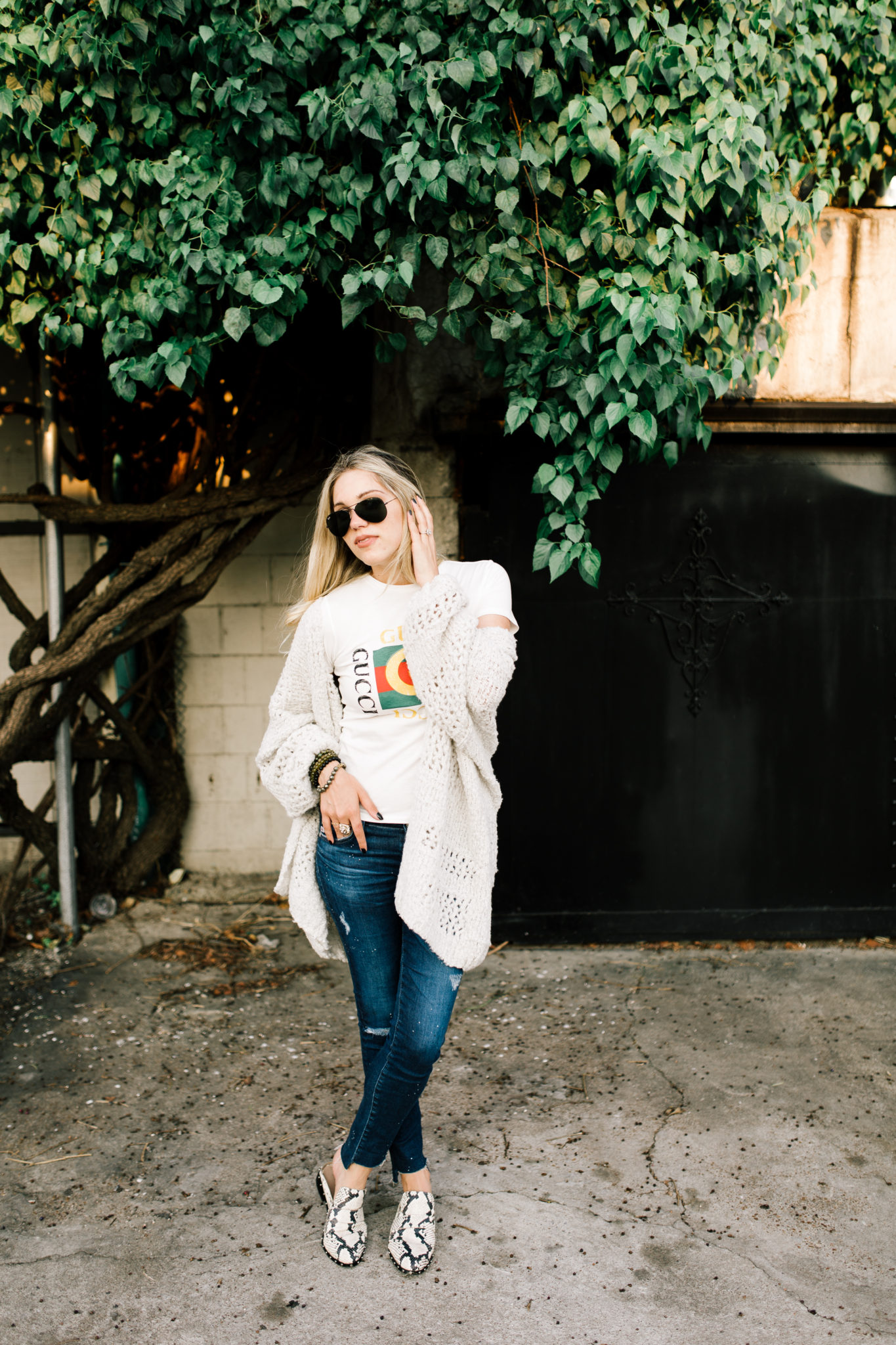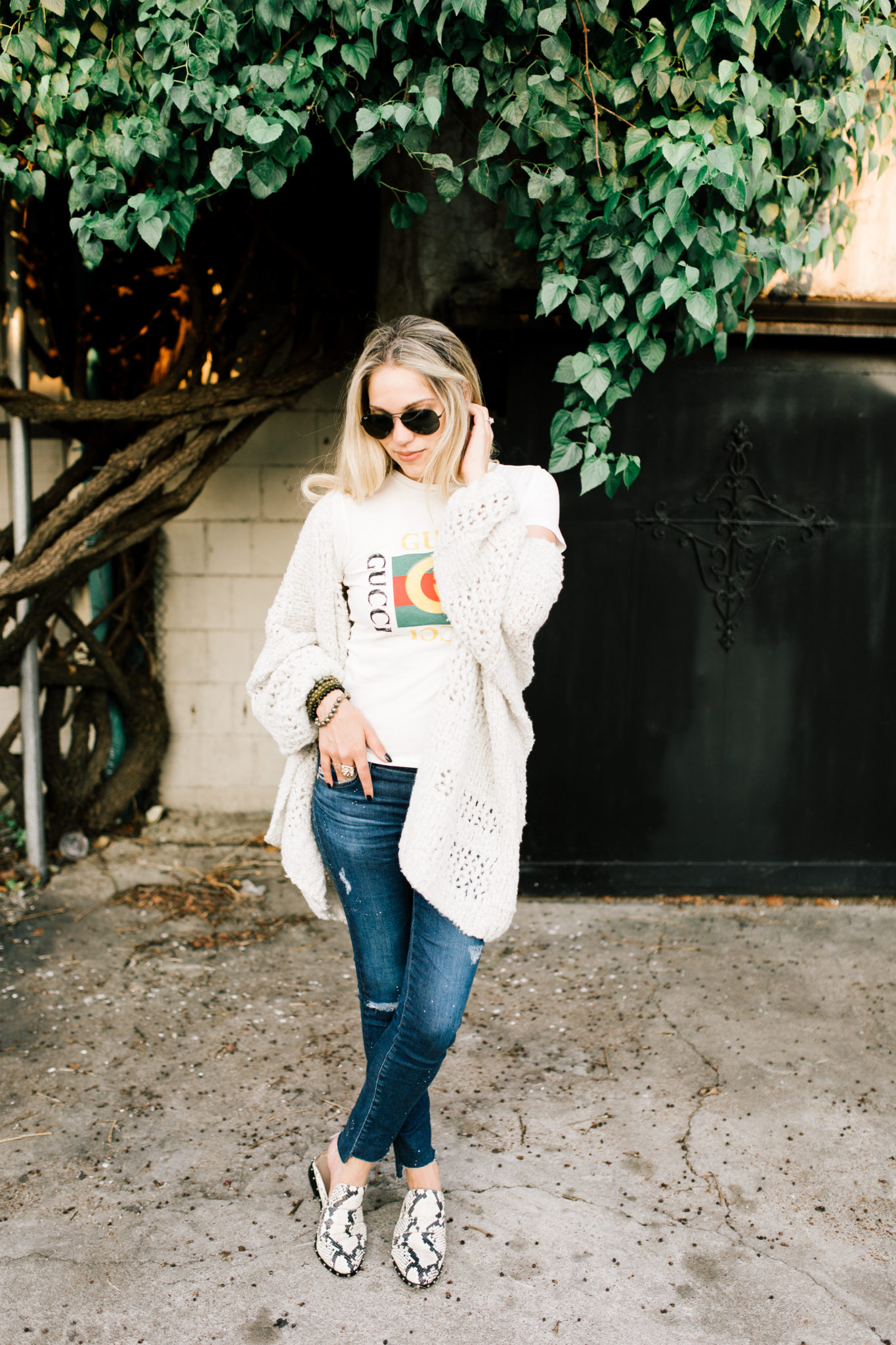 Jeans | Snakeskin Mules | Cozy Cardigan | Gucci Logo T-Shirt | Bracelets: Cadyn & Charlie
Yay for Friday! This Friday is extra special because Trey's entire family is coming into town. The Nashville Food & Wine festival is this weekend and it has become a tradition over the past few years for us all to go together. It's one of my favorite weekends of the year, and I've greatly been looking forward to it!
Call me superficial, but I love my designer pieces. However, I also love a good deal!Saving money on designer pieces always feels so much better. I get a lot of my higher end pieces from Nordstrom. One hack I have for getting designer pieces at a much better deal, is finding a boys size 12 (it fits the same way as a womens' small). The same look for much cheaper! This Gucci Logo T-Shirt has been on my wish list for a long time, but it carries a pretty hefty price tag. The boy version is $300 less, and looks identical!
This burberry zip up hoodie is another great find to get a staple designer piece for less. (Maybe I should order G a matching one too!) The classic check burberry pocket shirt is another easy way to add a designer item to your wardrobe for under $100. I also plan to add this Gucci Sweatshirt to the collection.
It's so easy to throw a super cozy cardigan over a designer tee shirt with some jeans and my favorite snakeskin slide mules. I've been getting lots of questions on these shoes via Instagram. Size up a half size! They run small. They are so easy to throw on and go, and I just love the grommet detailing on the sides. I get so many compliments on them! One of my favorite purchases I've made in a long time.
Hope everyone has a great weekend! I will be sure to share our Food & Wine festival pictures soon. If you are a Nashvillian, come check it out!