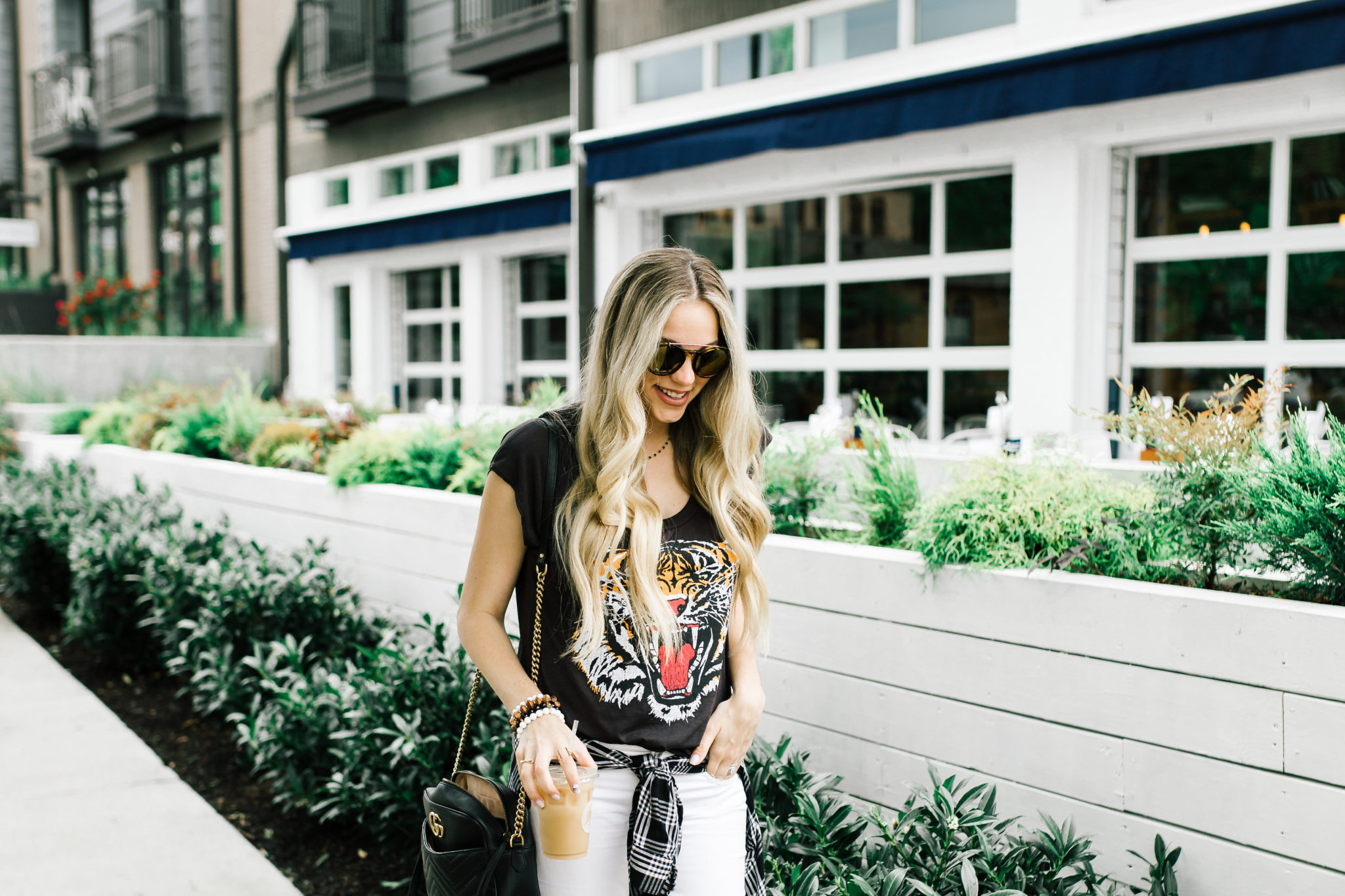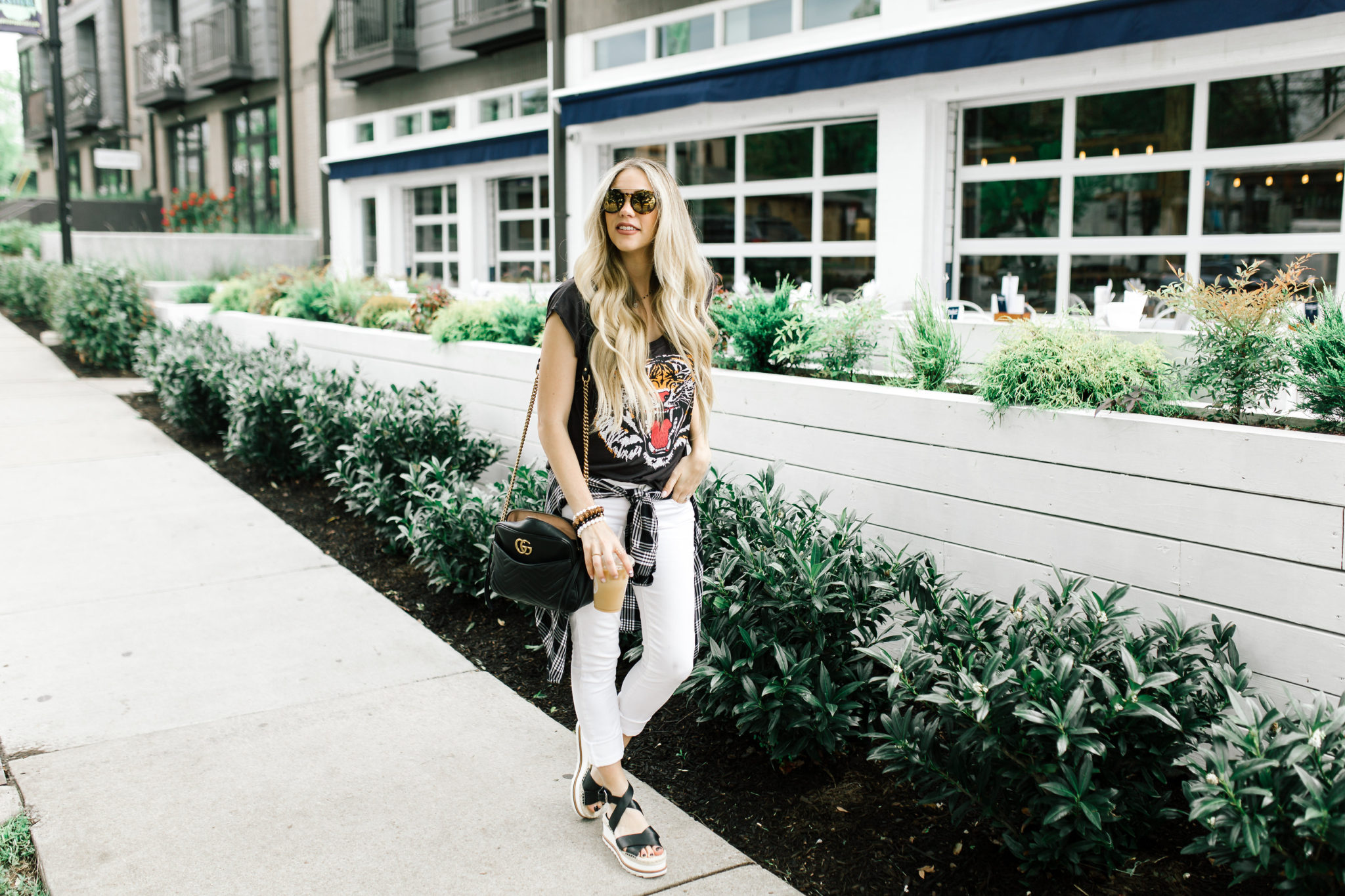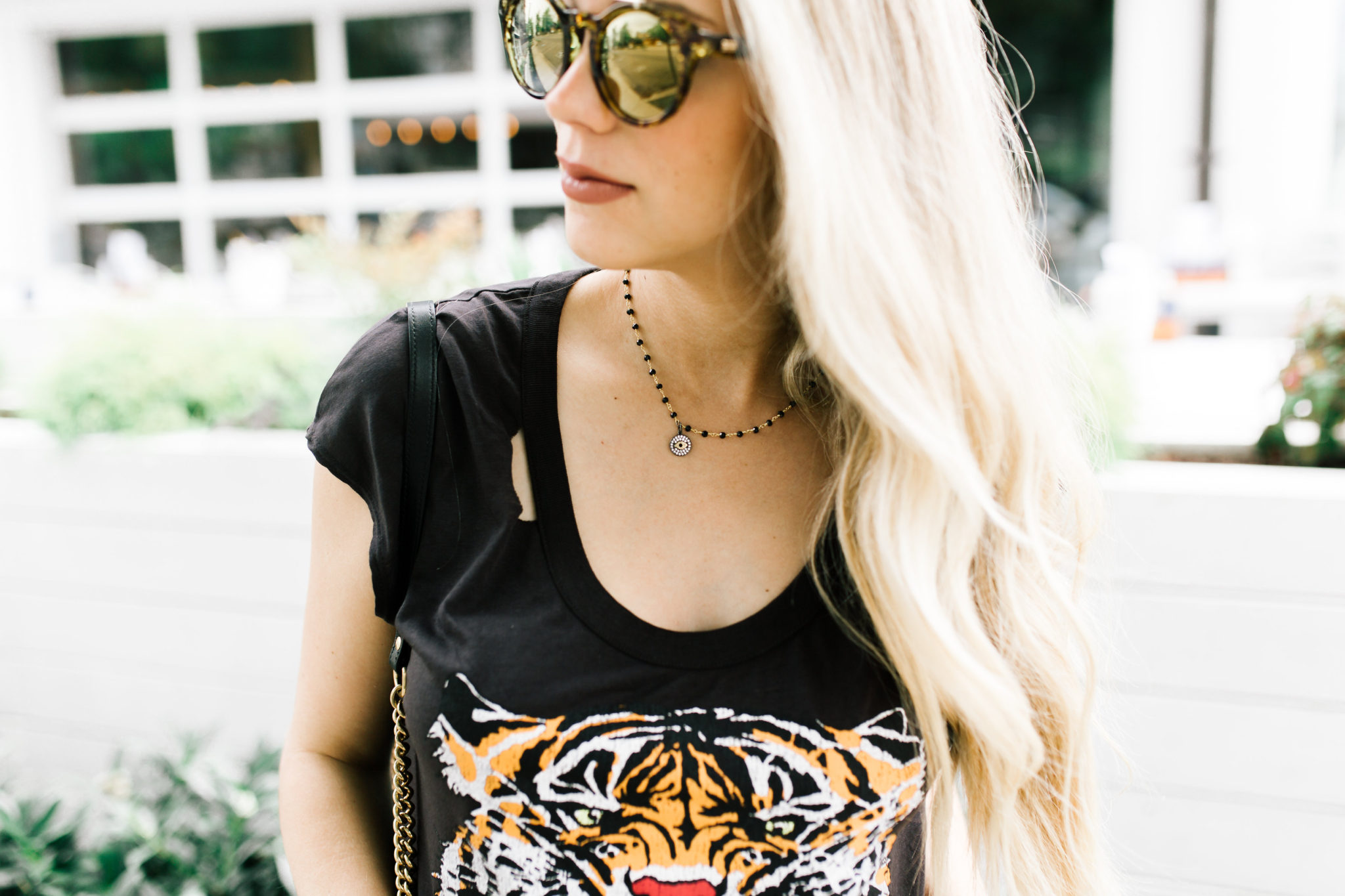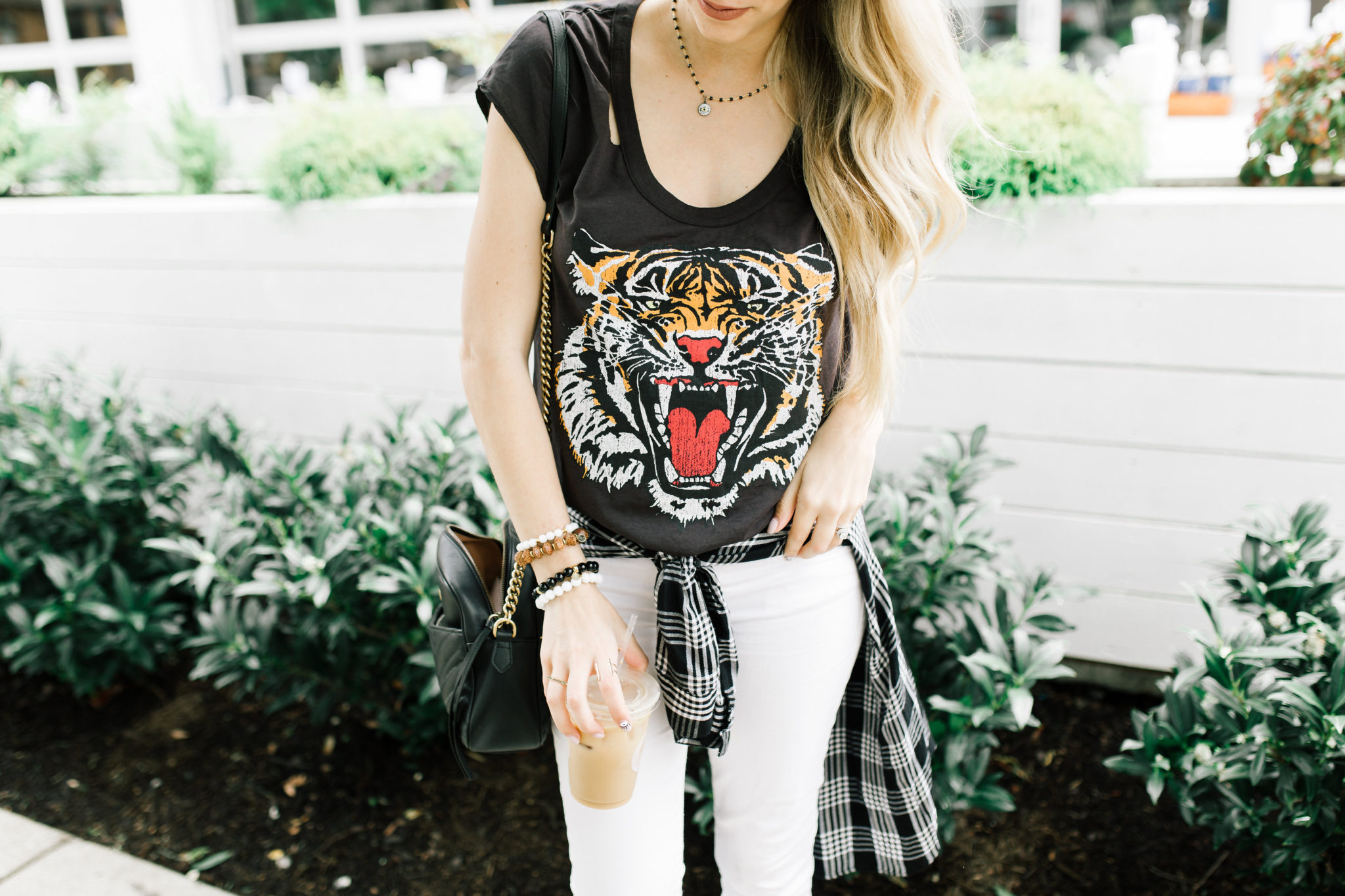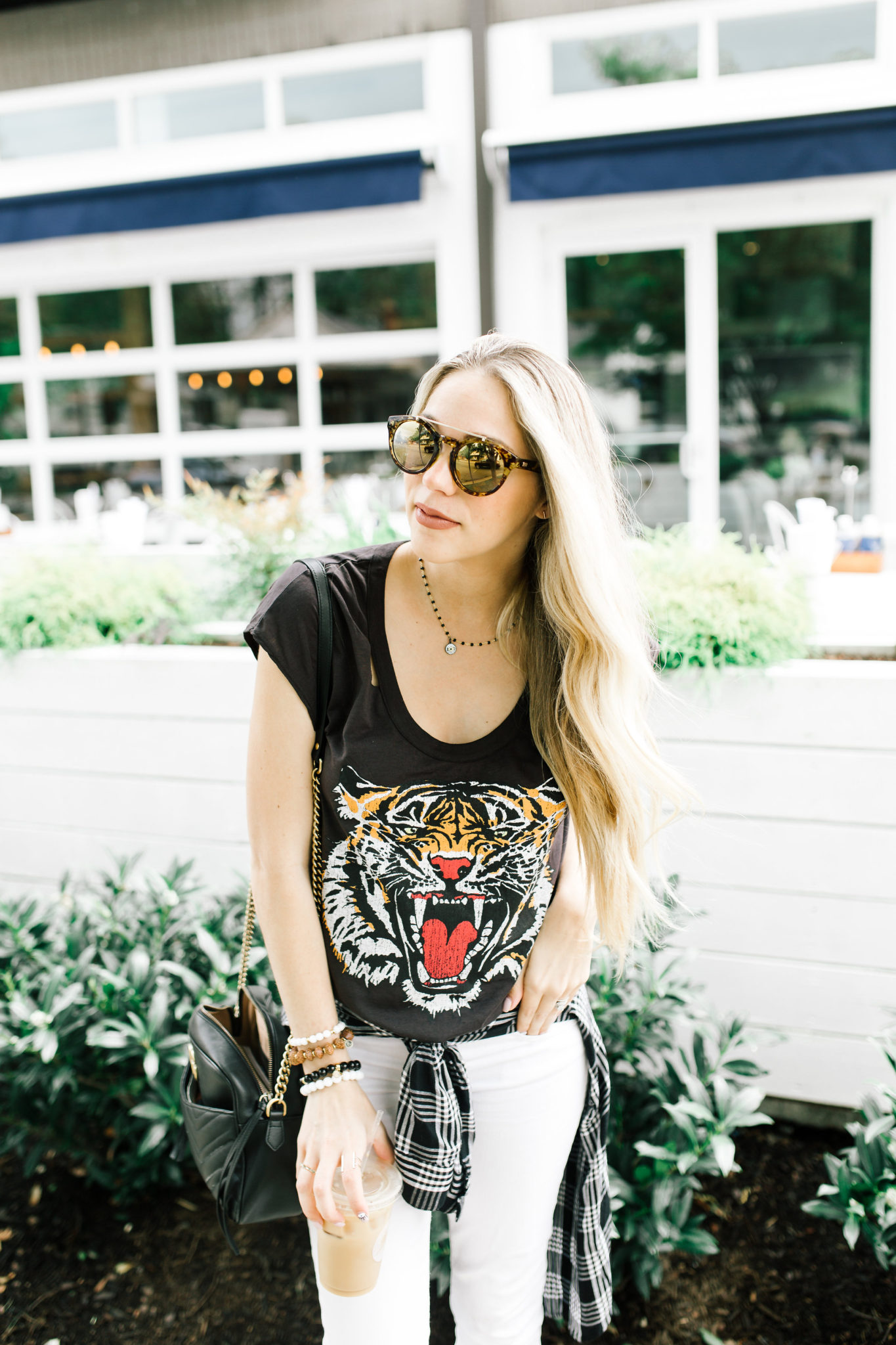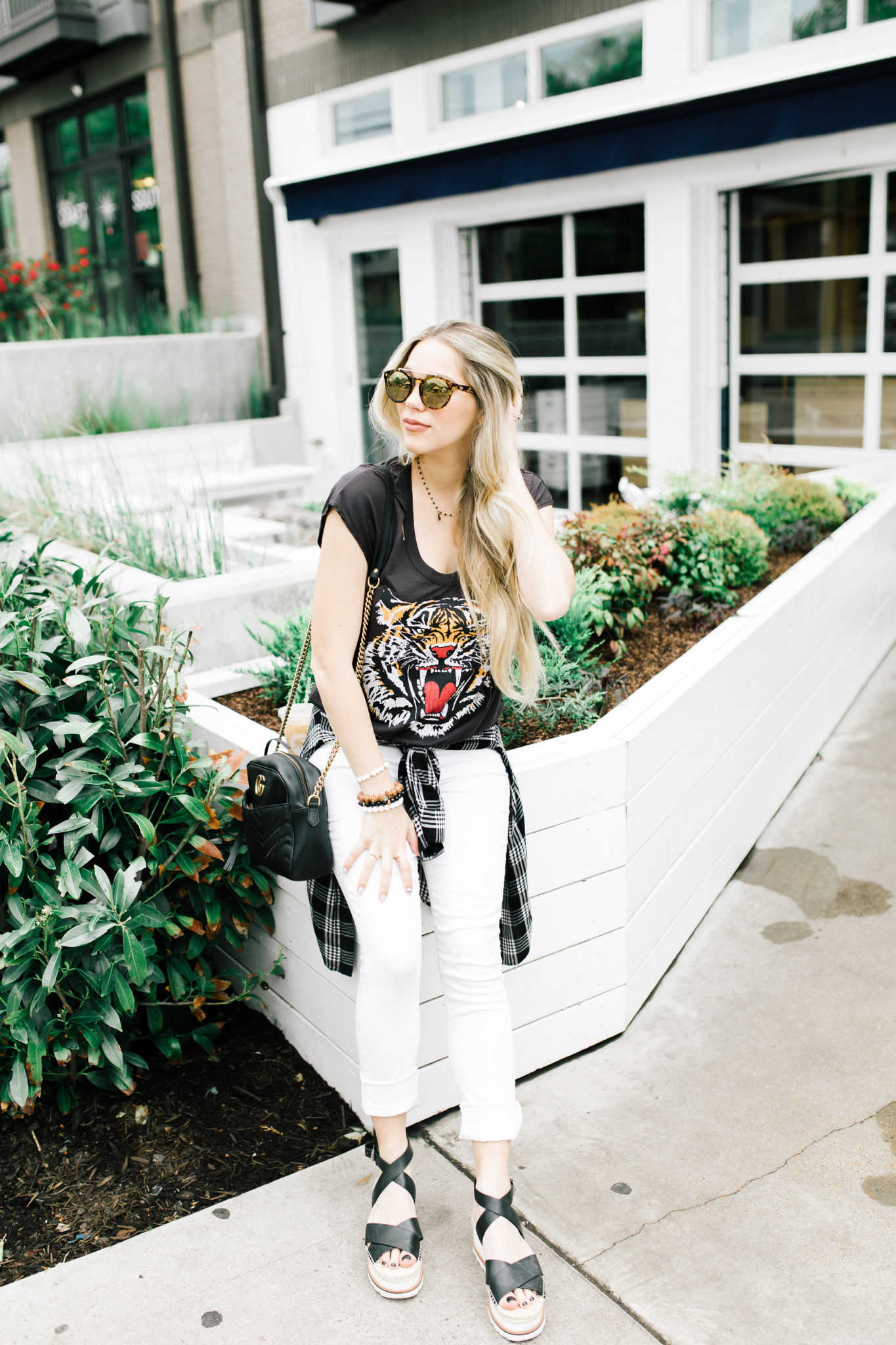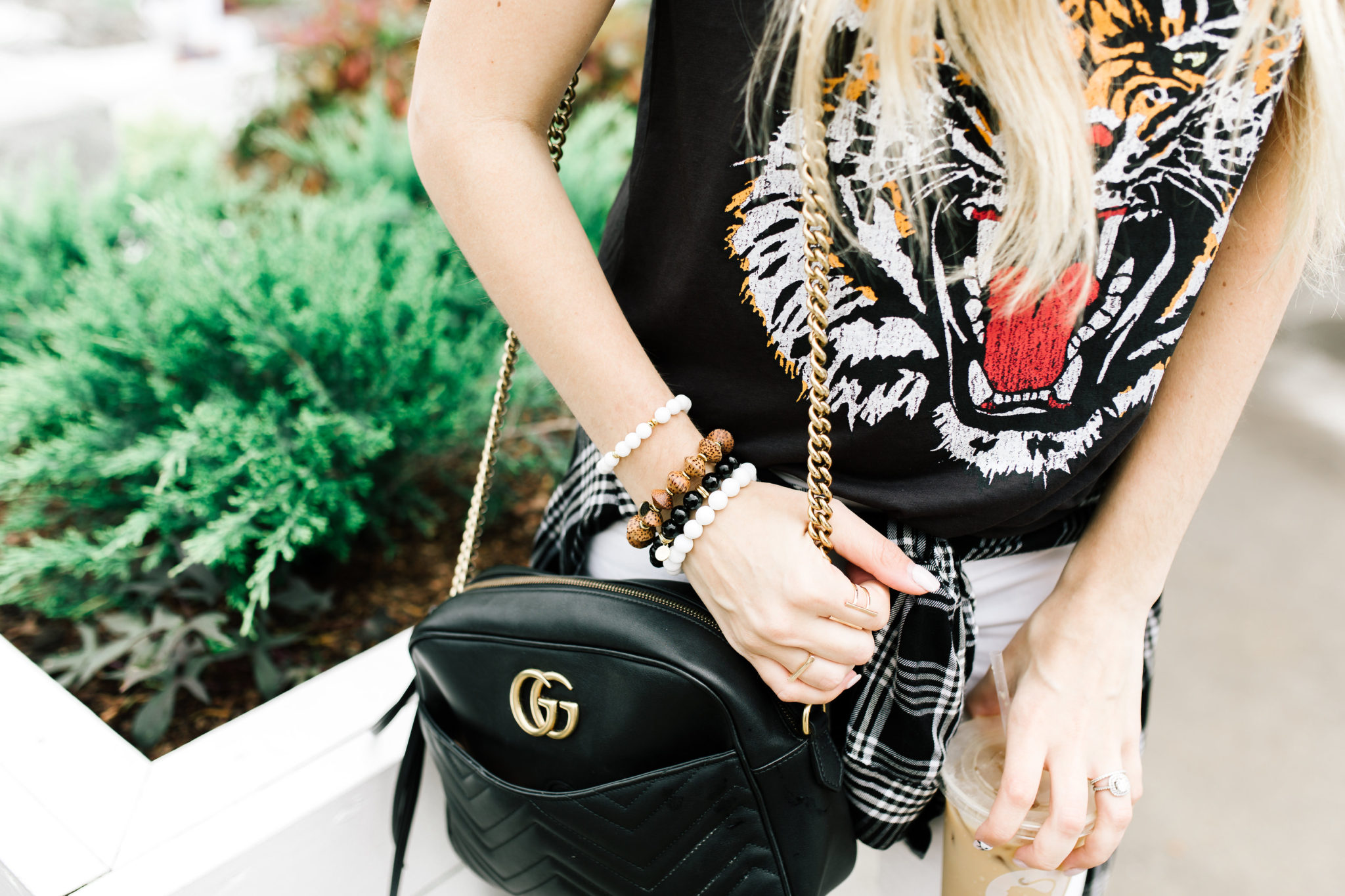 Summer graphic tees are my go-to for everyday style!
Platform Sandal | Tiger Tee | White Jeans | Plaid Shirt | Beaded Bracelets (USE CODE BEAUARROW for 25% off!) | Third Eye Necklace | Bar Ring | Double Bar Open Ring | Sunglasses
I'm not sure why I've been on such a tiger kick lately, but I've been loving them! Chaser brand is my go-to for summer graphic tees! This tiger version makes a statement without being too much. I like to add some white jeans to my wardrobe to brighten outfits up for spring/summer. Once it really starts to get warm I'll go with cut offs. I'm on the hunt for the perfect distressed white pair now! I swapped my typical bootie for these black and white Marc Fisher platform wedge sandal. Comfort is key with shoes these days, being pregnant and chasing an 11 month old. It took me a minute to find the perfect pair that were super easy to walk in, but these ARE IT! My other latest obsession is the third eye.. it started with this manicure. Then I found this dainty necklace and I've been wearing it on repeat.
I've got a super busy week, but lots of exciting things happening! We have a meeting with a home builder today, I have a couple blogger events around town, and I'll be doing lots of prep work for Georgie's birthday party next weekend. I've been pinning woodland animal ideas and home decor inspiration like a mad woman, so if you don't follow along with me on Pinterest you can find me HERE. If you have any pins for these things, I'd love if you could send them my way!