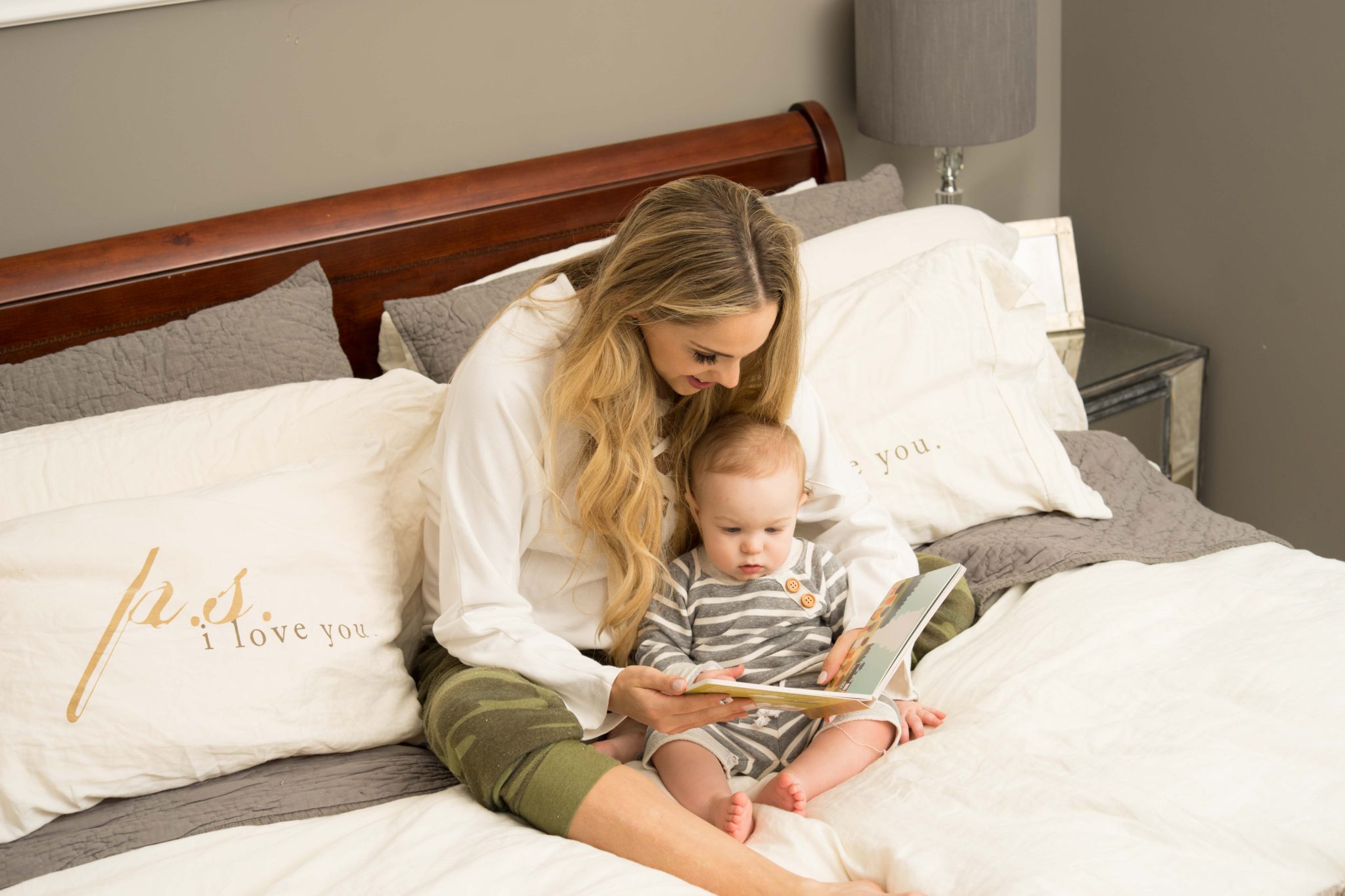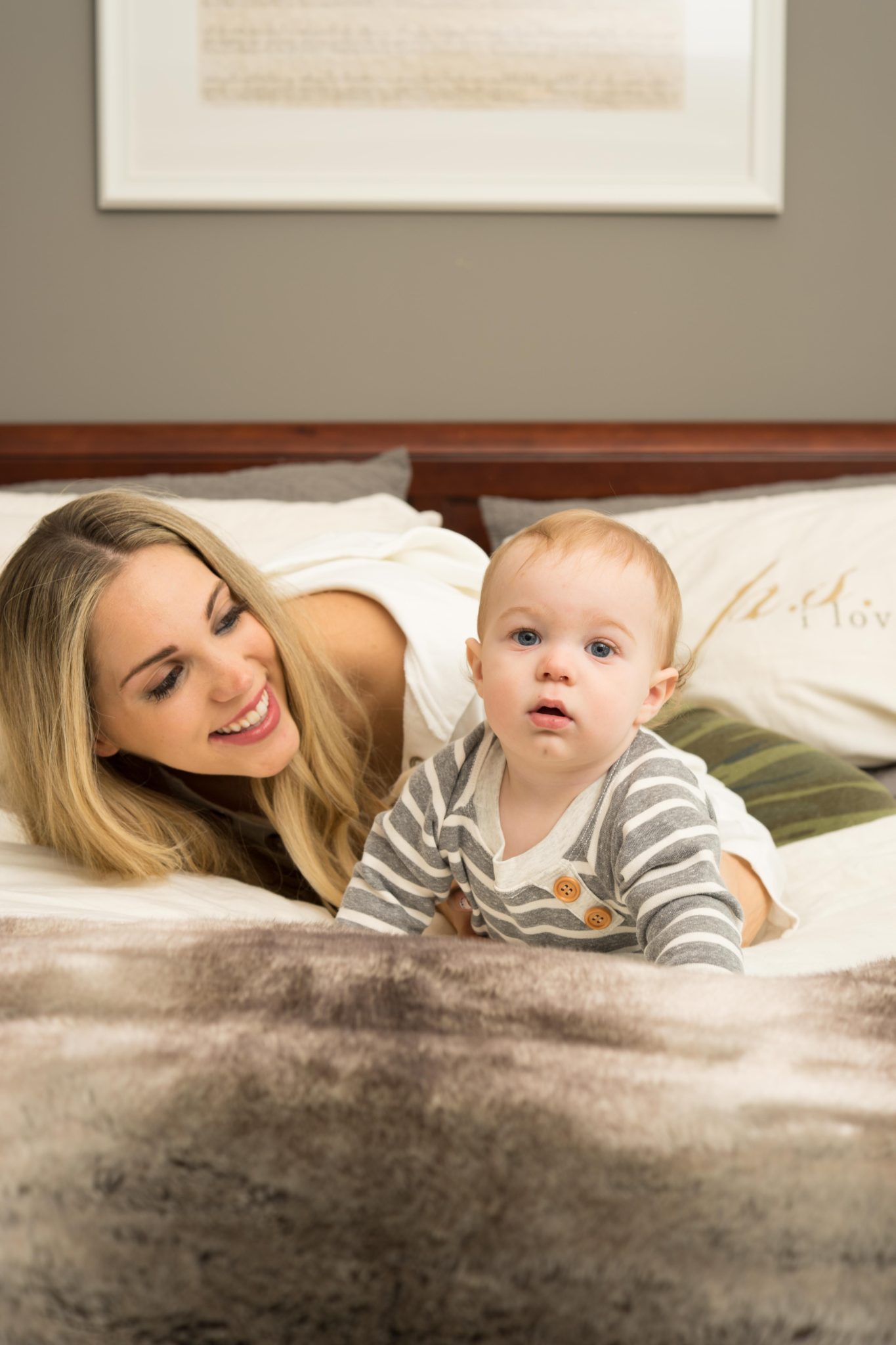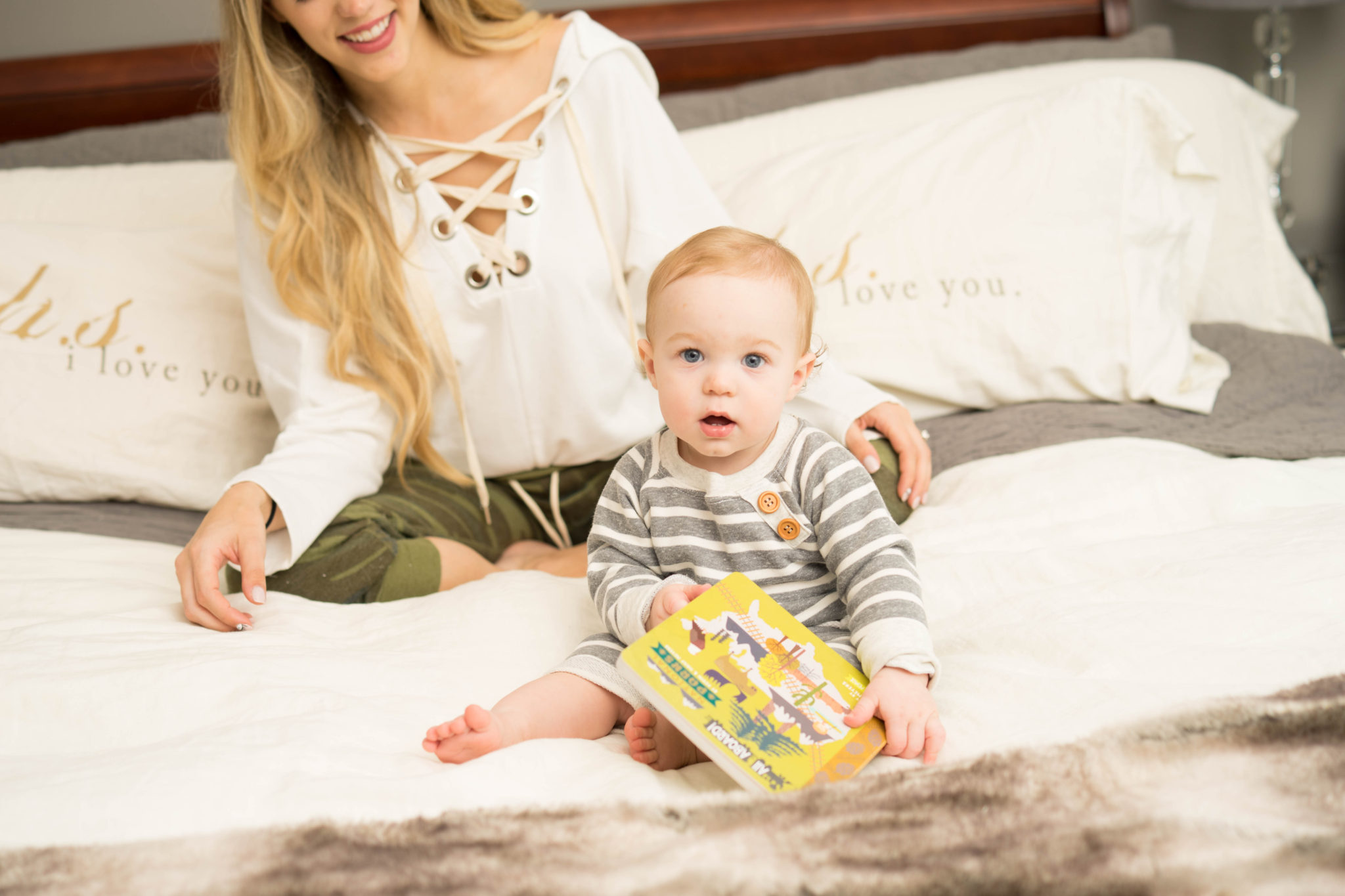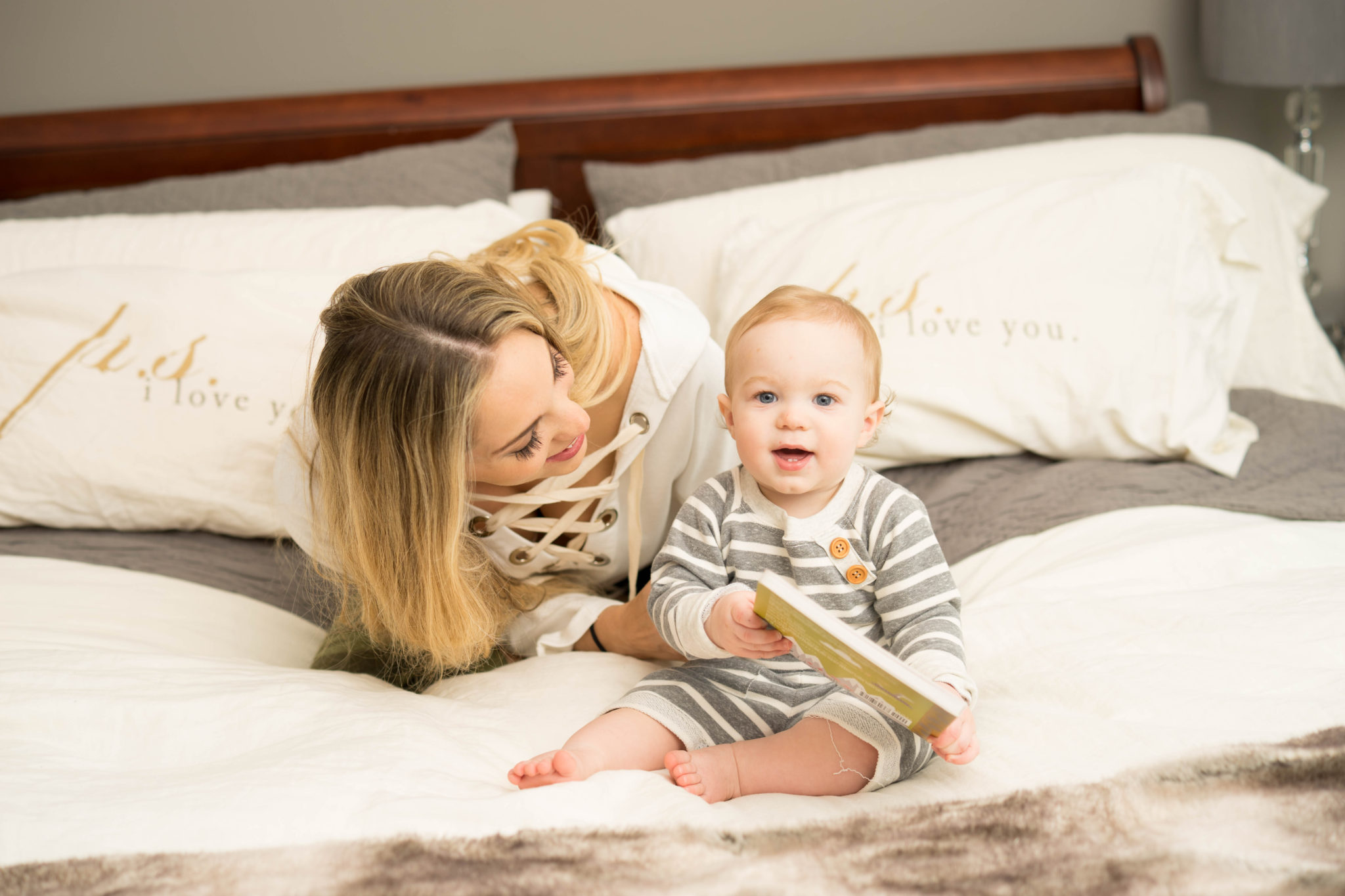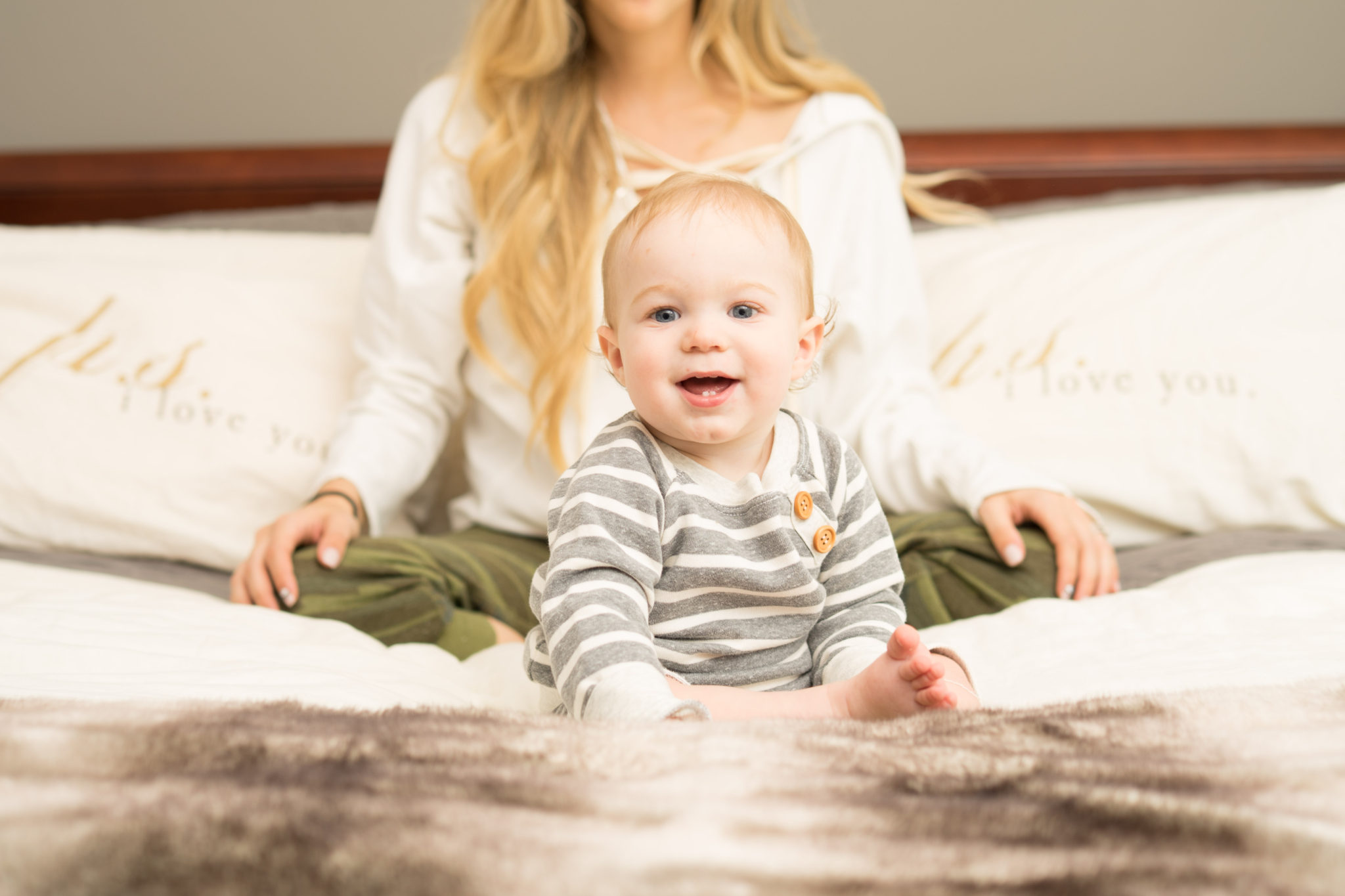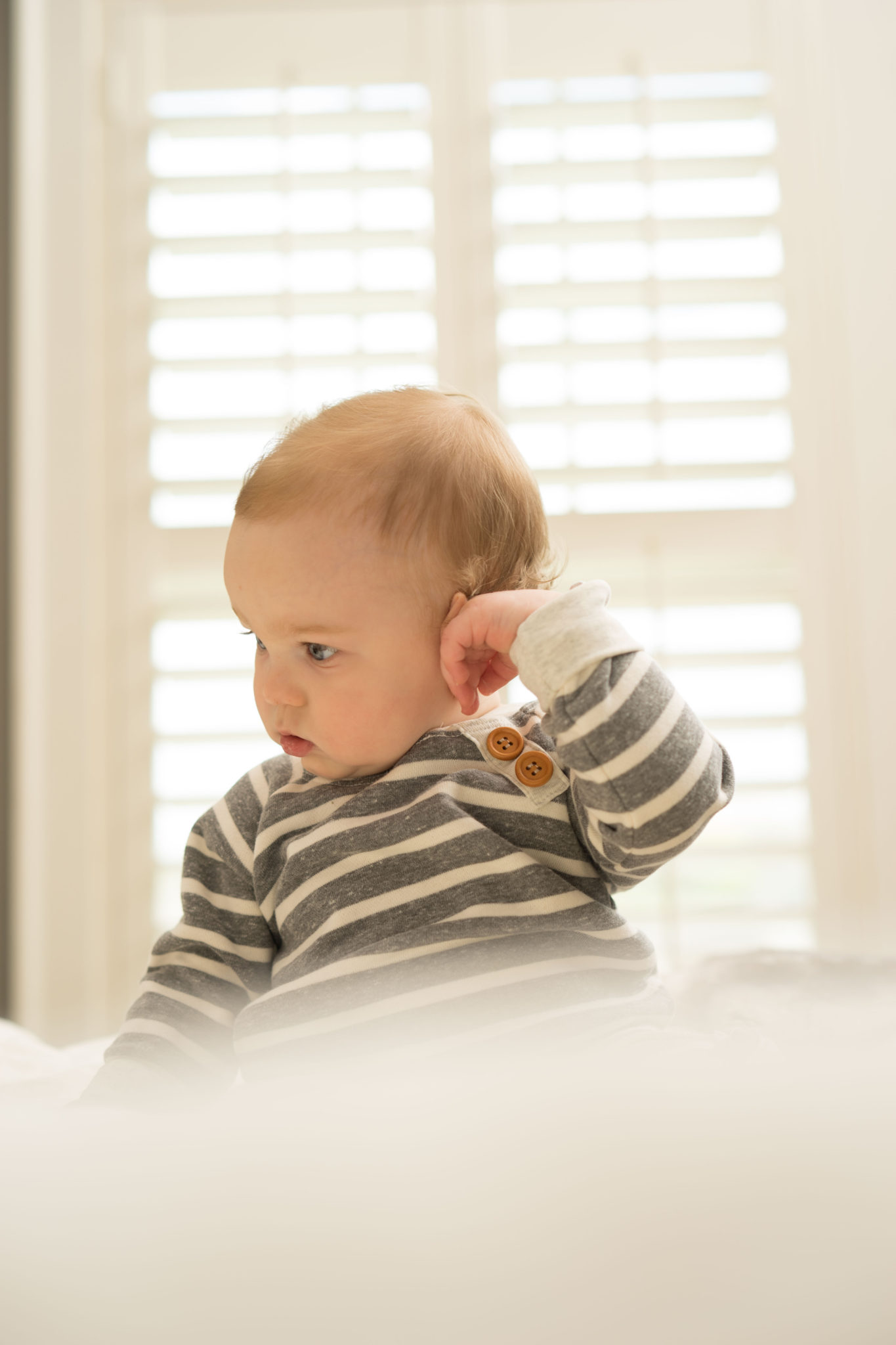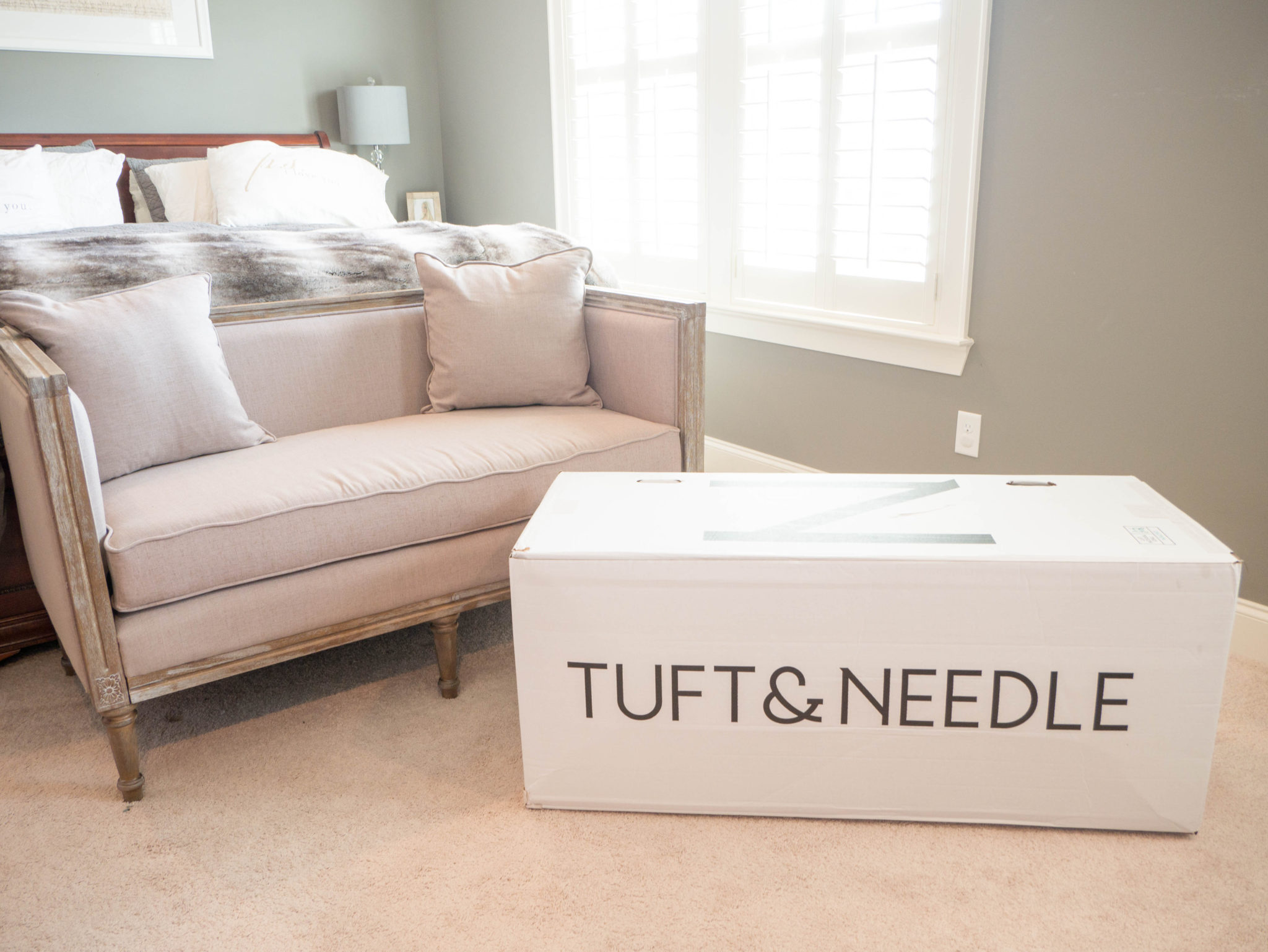 Trey had our mattress long before he and I got married, so I was so grateful Tuft & Needle sent us a new one to upgrade!
I'm not going to lie, I was slightly nervous when I saw the box arrive at our doorstep. It was crazy to think a King sized mattress could fit in there. It really was almost too good to be true, you can order the mattress online, it shows up at your doorstep, and the box is a manageable size. (No more awkward 2 person carrying a big ole mattress up the stairs.) Georgie was amazed watching us take it out of the box and how it fluffs right up!
I was drawn to this Tuft & Needle mattress because it is made of adaptive foam and was created to help you sleep cool. (We are hot sleepers over here.) I also liked the fact that it provides lots of support and localizes the bounce to prevent feeling your partners movements at night. (Trey is thankful for this, because this ole' preggo tosses and turns constantly throughout the night these days.) Let me just tell you, it did NOT disappoint. If you aren't happy with the Tuft & Needle mattress they do offer a 100-night sleep trial and 10-year warranty. I also love that they donate any returned mattresses to local charities.
Some of the most precious times with Georgie are when we go get him from his crib and bring him into our bed in the mornings. He either watches a cartoon or we read a few books before we get up and start our day. I'm grateful our bedroom has turned into our little sanctuary.
Being a mama to an 11 month old and 6 1/2 months pregnant a good nights sleep is one of the most valuable things you can get! This Tuft & Needle mattress truly helped make that a little easier for everyone involved. 😉
P.S. I've gotten lots of questions on my socials about this Safavieh settee… I'm still loving it so much. You can find it here.
P.P.S. These camo joggers are so comfy! You can also find this lace up hoodie sweatshirt HERE.