Where To Shop For The Best Graphic And Band Tees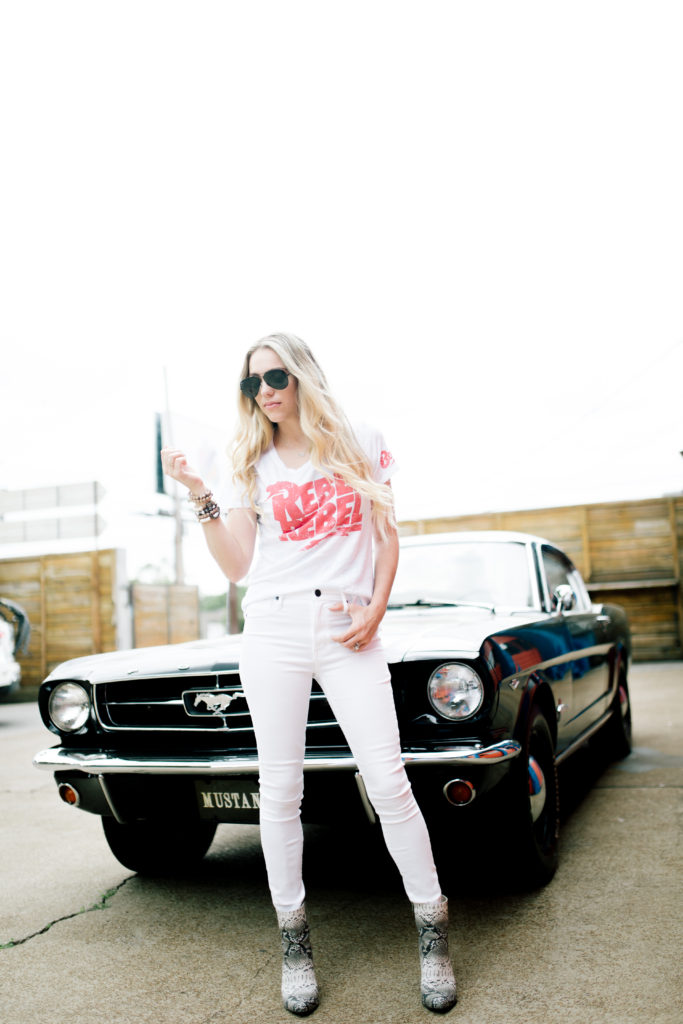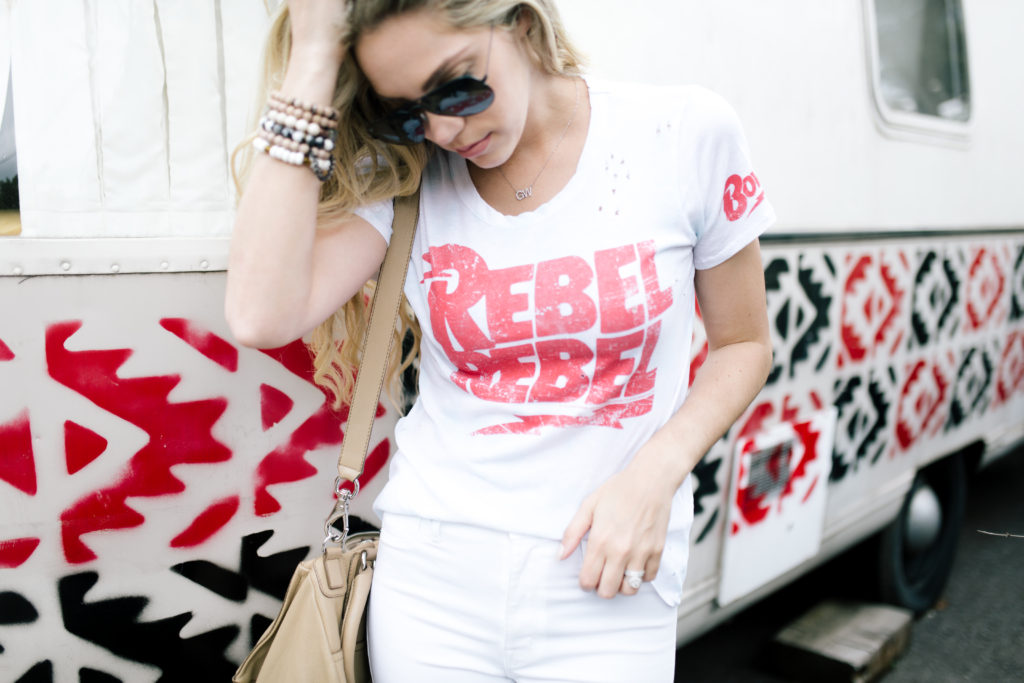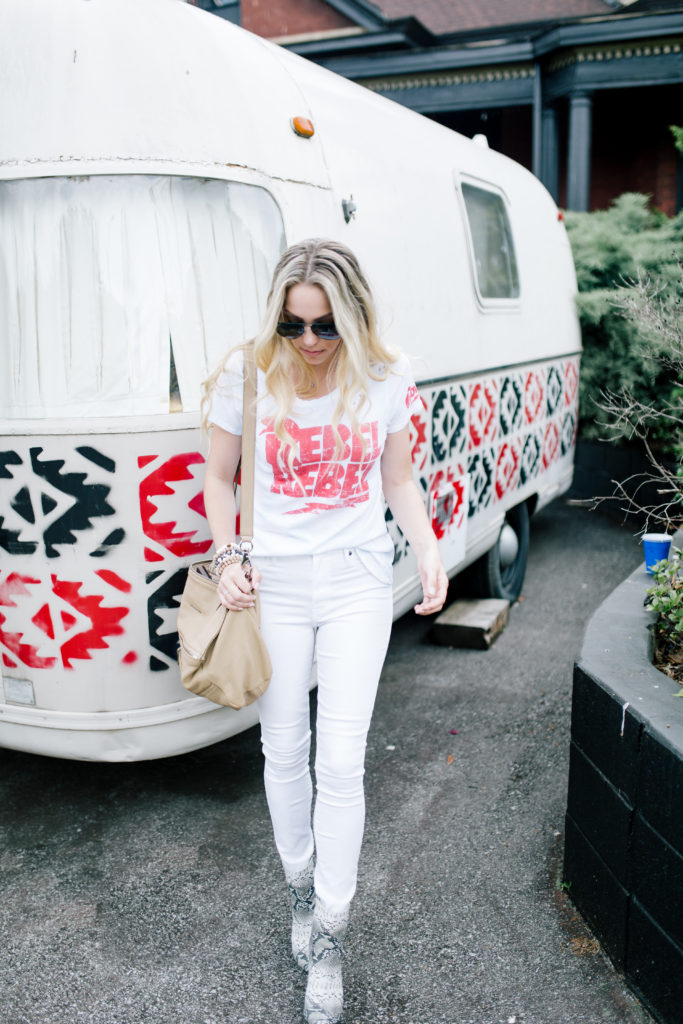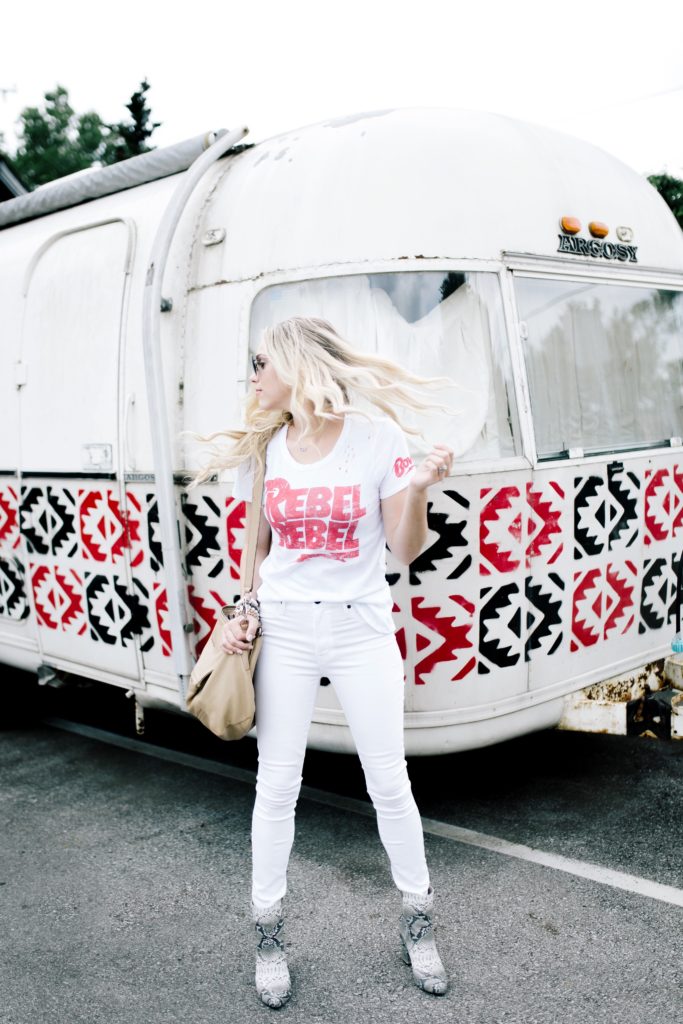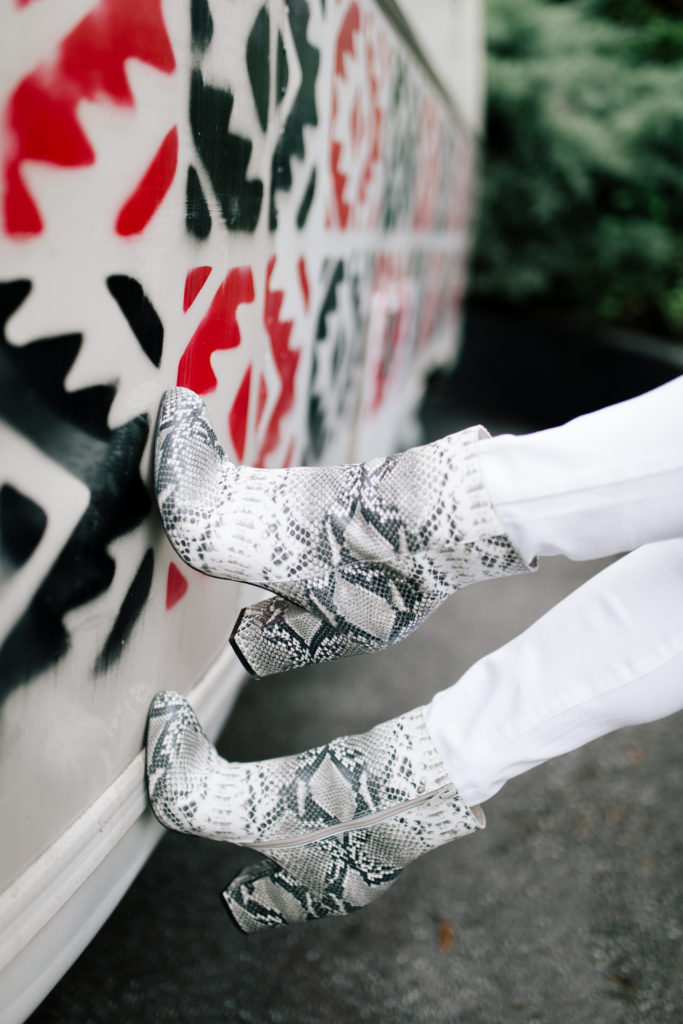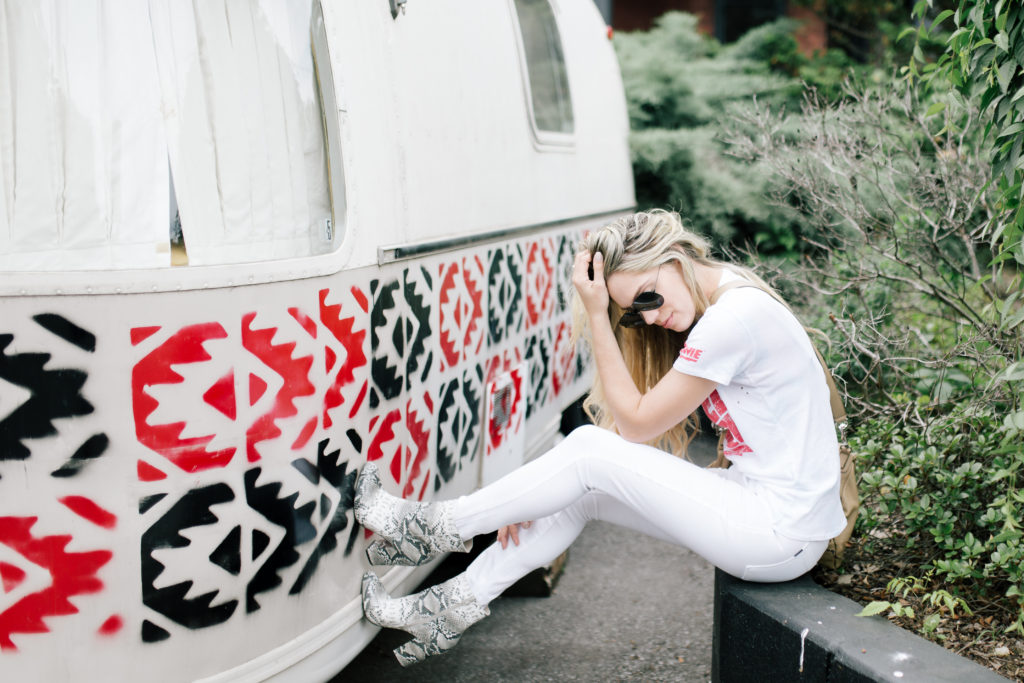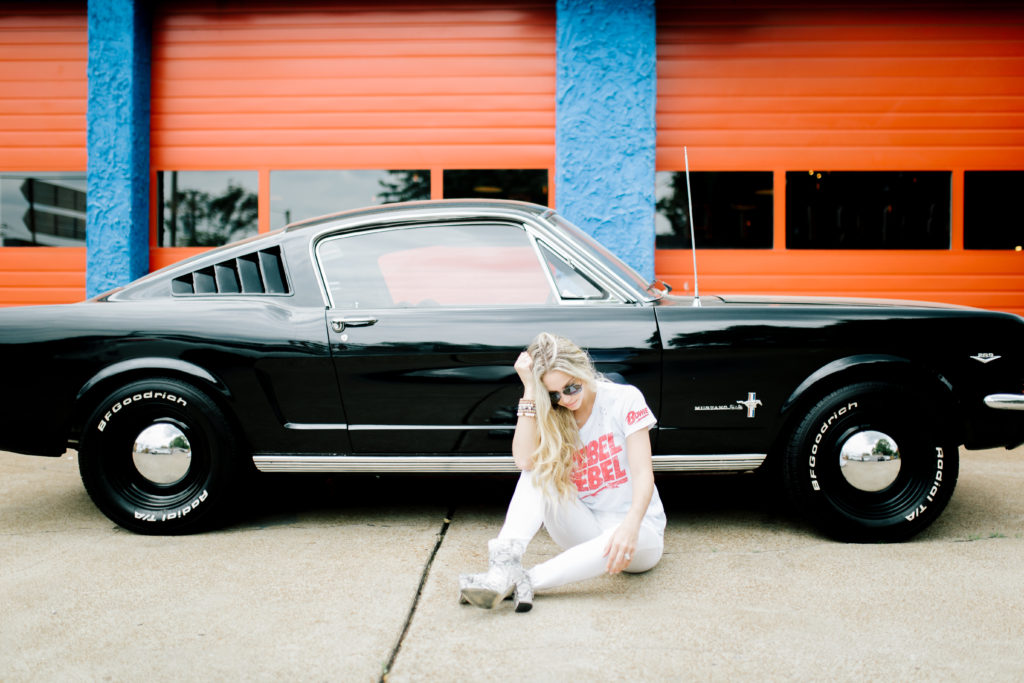 Rebel Rebel Tee | White High- Waist Jeans | Snakeskin Booties | Purse
First things first, this has been my go to uniform any time I have somewhere to go this spring and summer. Graphic and band tees with a pair of white jeans, and adding a pop with some snakeskin booties. Easy peasy.
These white high-rise jeans are awesome for pulling everything in and up if you know what I mean. This mama needs alllll of that help. They are also made of an eco-friendly modo blend that is made to never fade into a yellowish color. Crisp white forever!
Snakeskin is a neutral. You can truly wear these snakeskin booties all summer long. (Bonus…they are 25% off right now!)
Ok, now on to my favorite clothing item- graphic and band tees. Not too long ago I reached out on Instastory and asked what people would like me to create more content around. I got lots of great ideas, but of course I was drawn to the one that asked for a list of places to shop for these tees. So here goes!
Where To Shop For The Best Graphic And Band Tees
Brands I love- Chaser, Madeworn, Anine Bing, Daydreamer LA, Brunette the Label, The Laundry Room, Junk Food, Gucci, Mate The Label, Sub_Urban Riot, Kenzo, See by Chloe, The Great, Spiritual Gagster, Wildfox, Brandy Melville, Banner Day….
Where to find them….
Revolve– They carry so many great options. Chaser brand makes the SOFTEST tees. They have a website as well, but Revolve always has great stock in them. They also have Madeworn (awesomeeee band tees, Anine Bing, Junk Food, and Daydreamer.)
Free People– They offer some Daydreamer that is only sold through Free People and they are SO good. They also carry Banner Day (embroidered and really cool),
Nordstrom– They carry Brunette the label, Sub_Urban Riot (great price point!), Spiritual Gagster (all the positive vibes and sayings), as well as higher end pieces like Gucci.
Shopbop– They have such an amazing selection of The Great, Pam & Gela, always rotating Madeworn, Wildfox (another SUPER soft line), Anine Bing (a current favorite), etc.
Some Current Favorites:

Shop This Look:

9f9cdbd57c0a9977135cce83526610c947ceeb0ca9e84f5148