Best Nightly Skincare Routine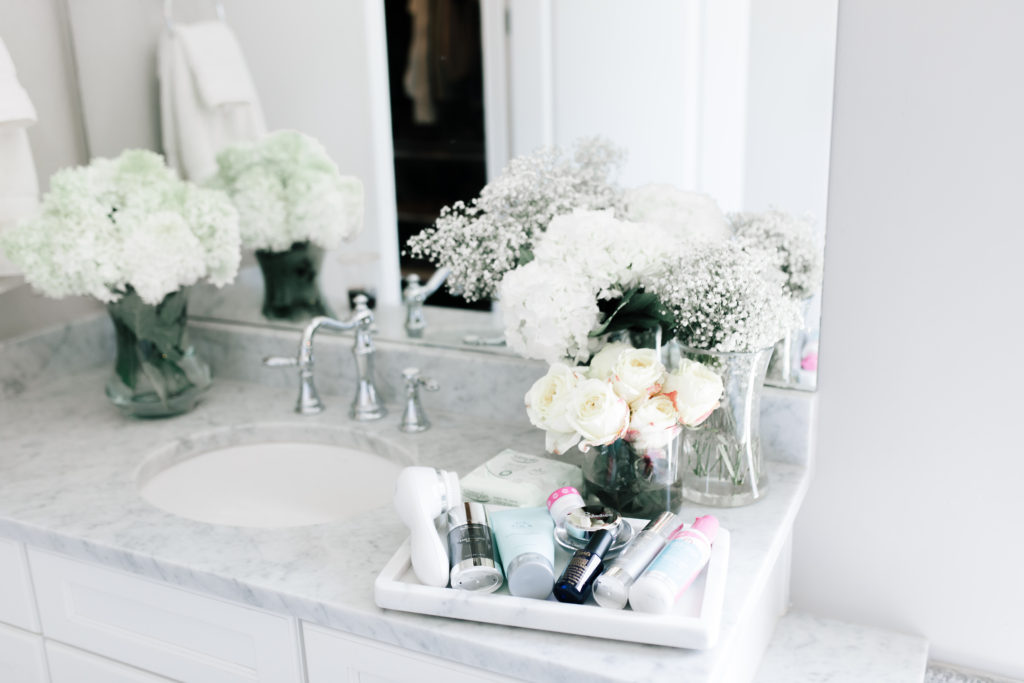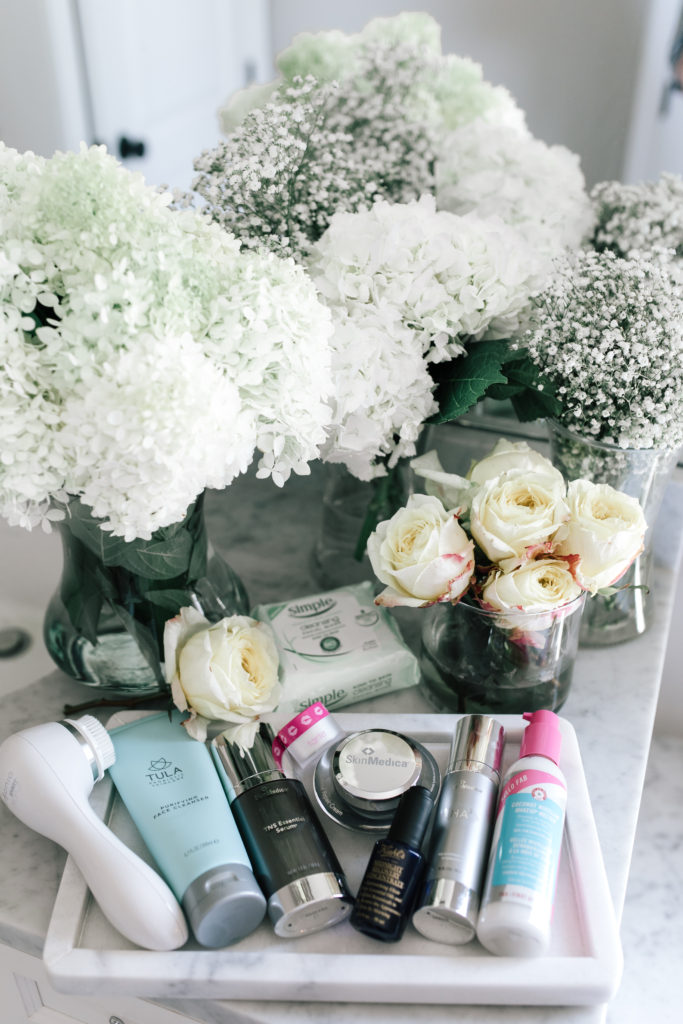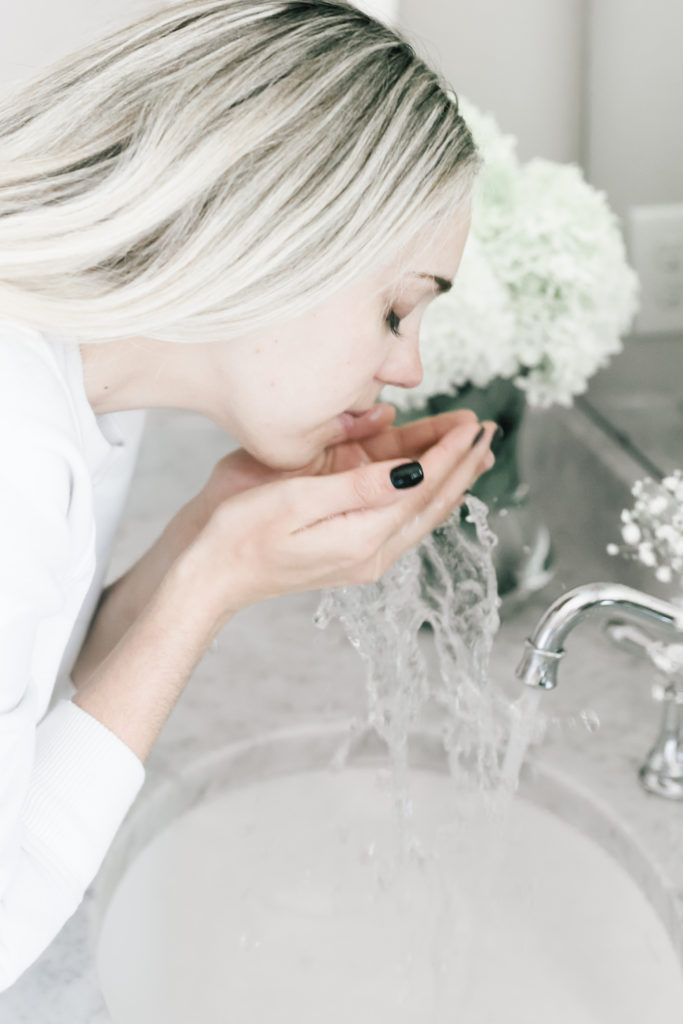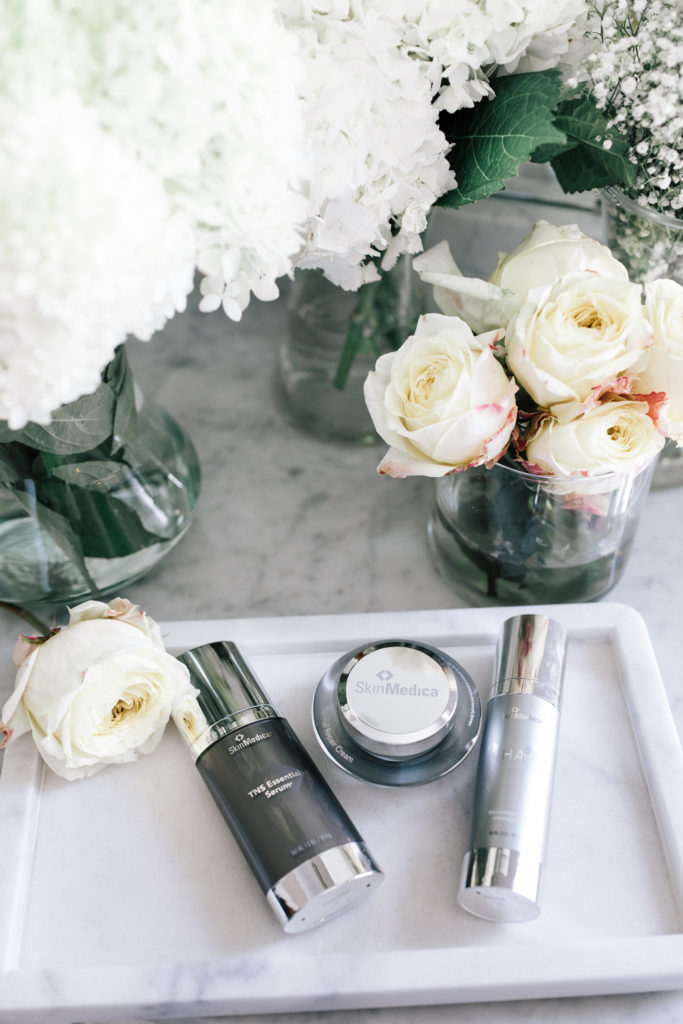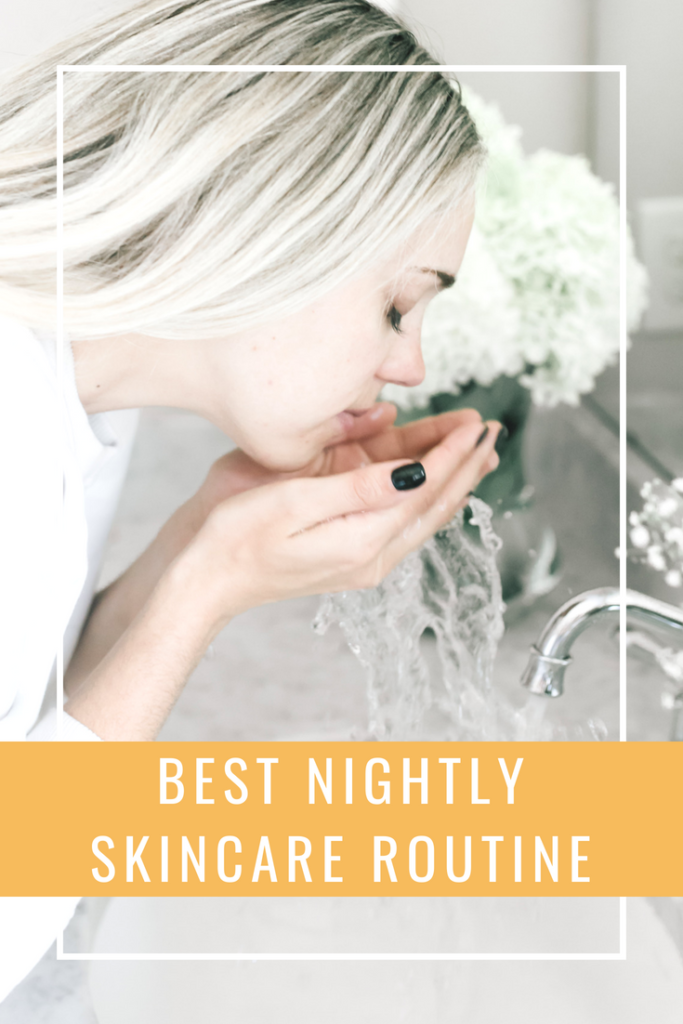 Skincare is the most important beauty regime for me. As I age, I realize that taking good care of your skin is SO important. If I could only go back to college age me and make sure I took all my makeup off after a night out… cringe worthy now.
Don't get me wrong I love makeup, but good skin makes you glow from within. There isn't much time for makeup these days, but I MAKE time each night for skincare. It seems like a lot, but I can complete this routine in about 10 minutes.
A few months ago, I reviewed a different moisturizer for a week each for six months. (You can find that HERE. )
After that experiment I was even more motivated to find the best possible skincare routine for hydrated and younger looking skin. I jumped on Instastories and asked for recommendations, and tried SO many of them.
Dr.Biesman is an amazing doctor here in Nashville that has previously done my Botox. (Along with so many celebrities!) His office recommended SkinMedica products, and I have LOVED them. The biggest difference in my skin started after implementing them into my daily/nightly routine.
BEST NIGHTLY SKINCARE ROUTINE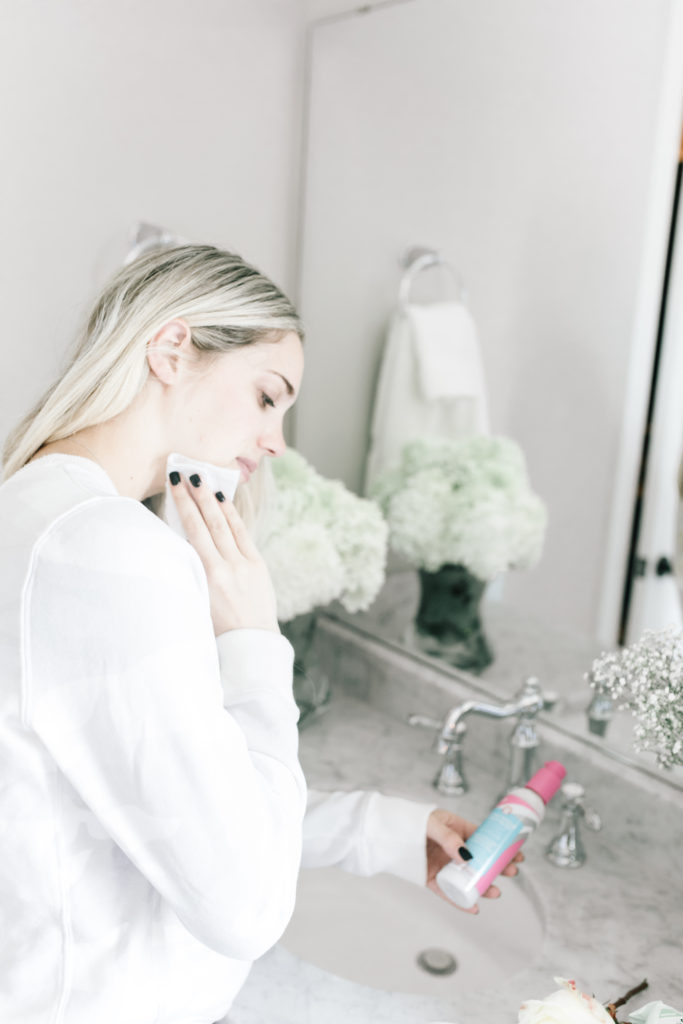 I start with removing my makeup. The simple makeup remover wipes are a drugstore/Target find and work great! For times when I had a lot of eye makeup I will use First Aid Beauty's Micellar Makeup Melter. It is gently and not too greasy.
After removing all the makeup thoroughly, I use the Korres Greek Yoghurt Cleanser. You can keep this in the shower as well to incorporate into your shower routine. It has a great lather to it that isn't too "soapy", but leaves my face feeling so fresh and clean.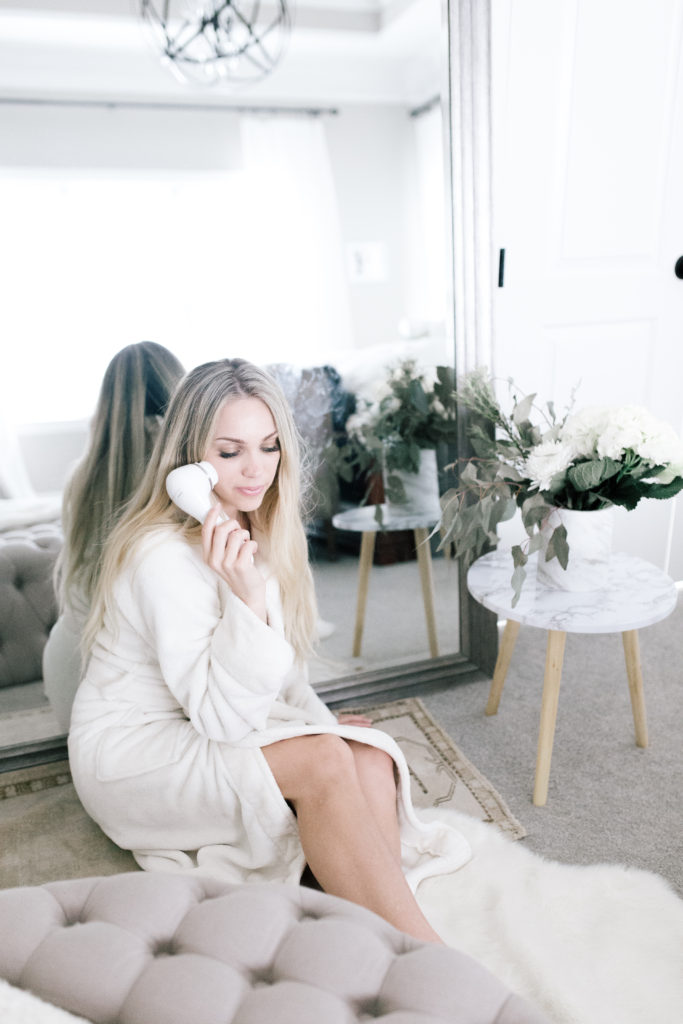 About two or three times a week I partner the cleansing with the Clarisonic. I was so late on the Clarisonic train, but I totally see why everyone loves it. Allure has a "best of beauty" awards and this is always on it. It helps to even out your skin, with firmness and with fine lines and wrinkles.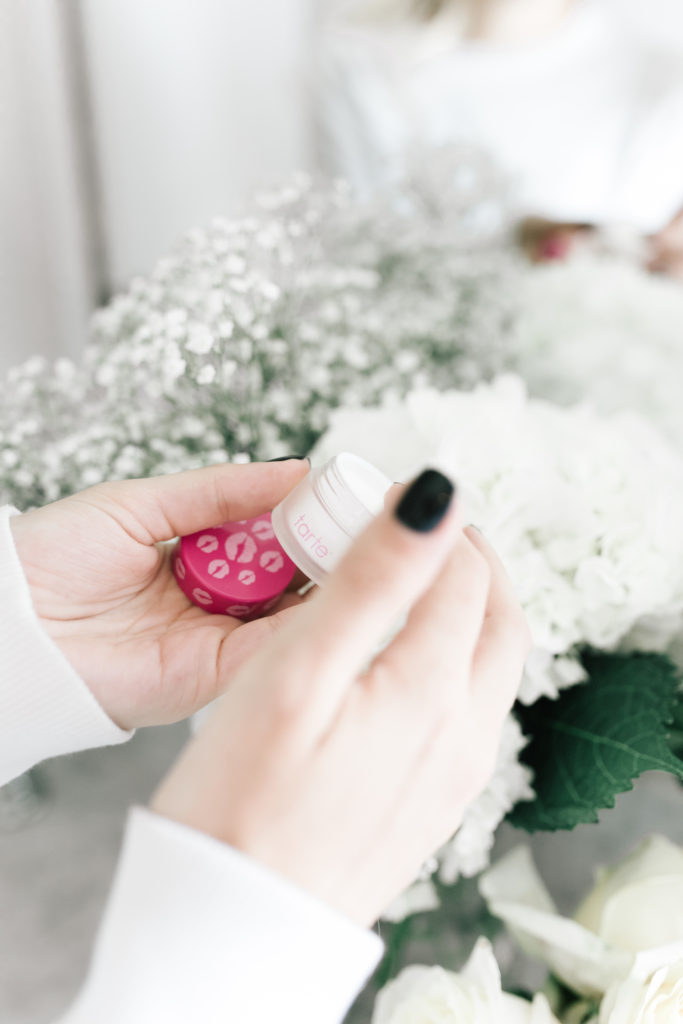 Anytime my lips are dry or flaky I will add Tarte's Pout Prep Lip Exfoliant into the routine. I just add it on my lips and exfoliate and remove with a cool washcloth.
After fully cleansing my skin I move on to correcting. The TNS essential serum is the product I believe has given my skin the biggest difference in tone and texture. It contains antioxidants, peptides, and other age defying ingredients. It lightens age spots and helps foster the skins ability for cell renewal. It's the product that gives me the most "radiance." I know this one is on the pricier side, but I HIGHLY recommend.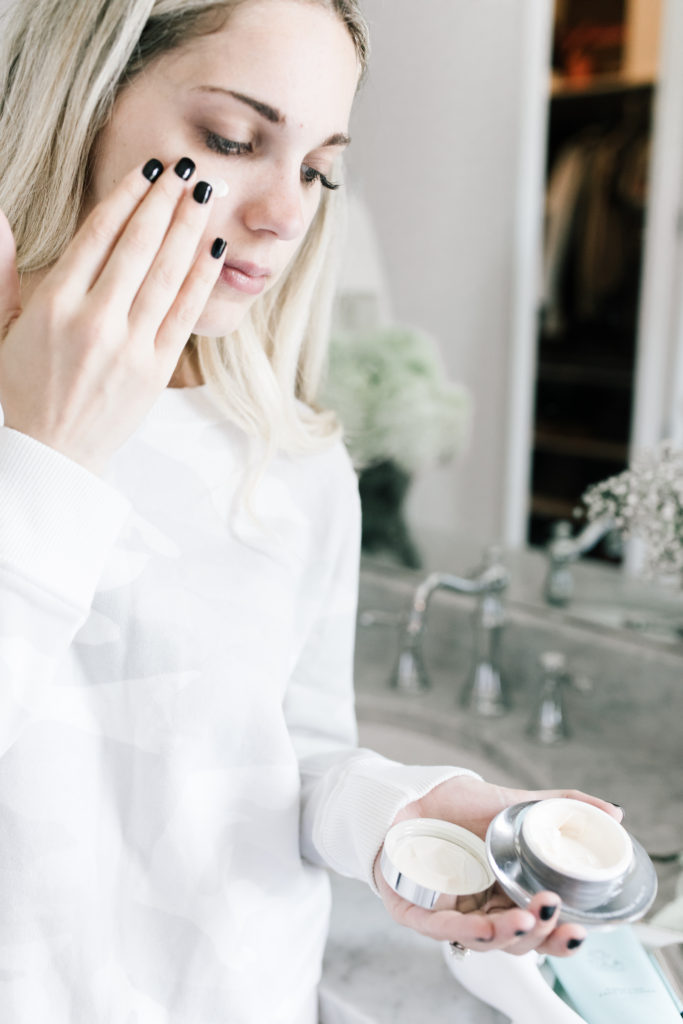 Since my skin is typically dry and lacking moisture I double up a bit in this department. I start with SkinMedica's Dermal Repair Cream It's a really thick moisturizer so I like to do this one at night. It's a bit too thick to wear under makeup for my daytime routine, but perfect at night. This one is blended with hyaluronic acid so it locks in that moisture.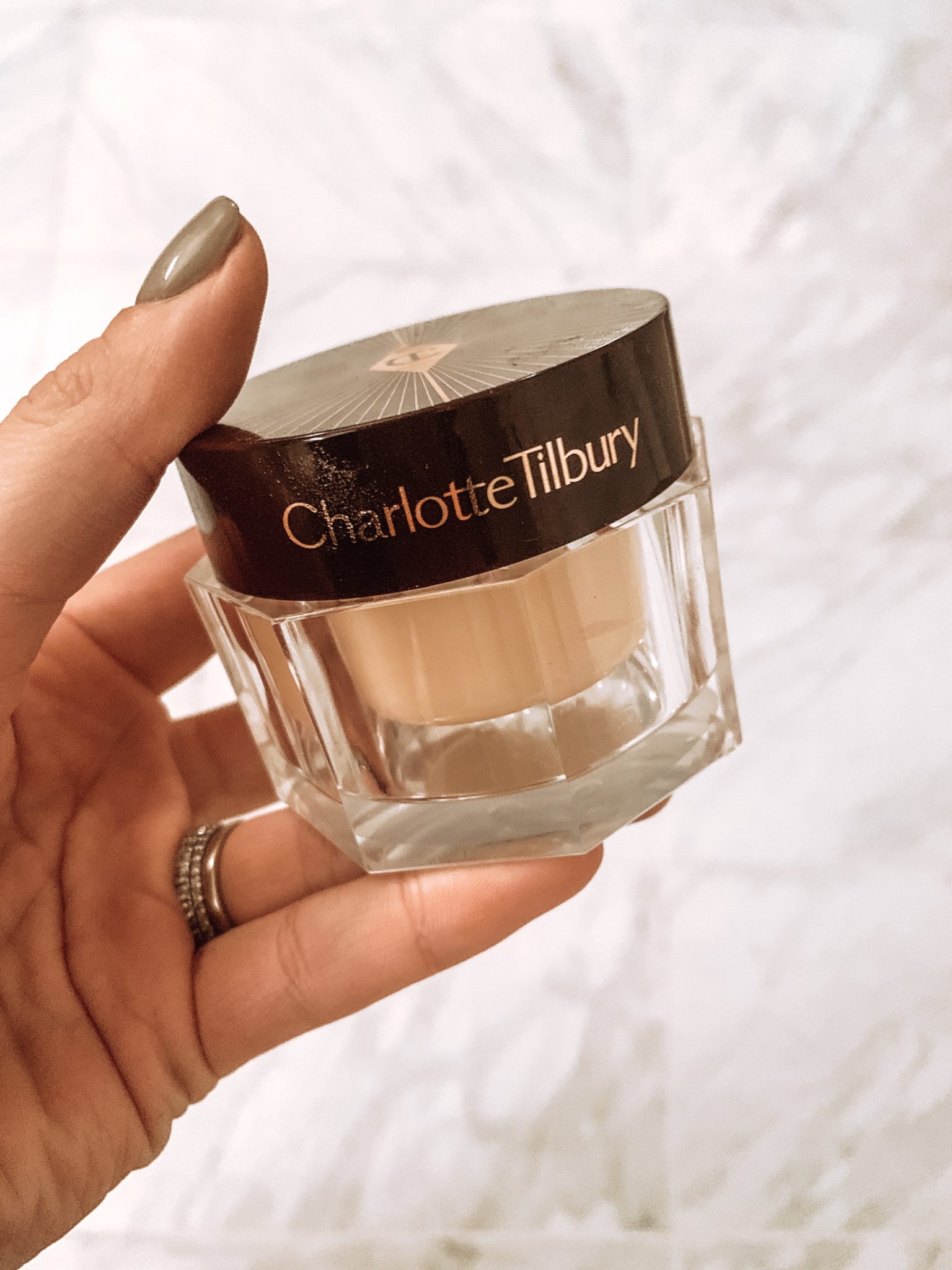 Then I put on the most magic of creams, Charlotte Tilbury's Night Cream. It's thick and I wake up with the softest skin you could possibly imagine!! SO. DANG. GOOD.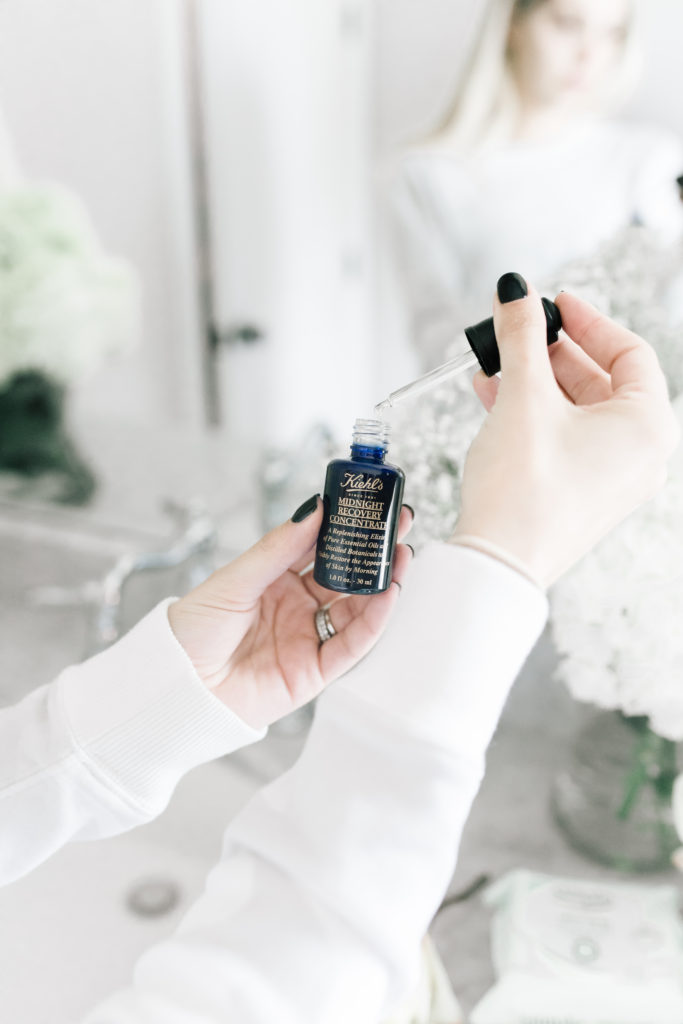 The last step is Kiehl's Midnight Recovery Concentrate. This facial oil restores your skin while you sleep. It has lavender, squalane and evening primrose.
This has been the best nightly skincare routine I've found to date! I'm sure I will be switching it up and adding in products as I find great new ones, but it's working so well for me currently!
I know it can be overwhelming when it comes to skincare. It is important to layer your products in the proper order. If you don't it can cause some serious breakout and waste the product.
You can copy this to your phone if it helps!
Proper Order of Nightly Skincare Routine
1. Makeup Remover
2. Cleanser
3. Toner (I left this one out of the post, because I am still trying to find the perfect one. Lately I've been using Tarte's Knockout Tingling Treatment. IT IS STRONG.)
4. Treatment Products
5.Night Cream
6. Eye Cream (Charlotte Tilbury's is GREAT! You can find it HERE. )
7. Moisturizers
8. Facial Oil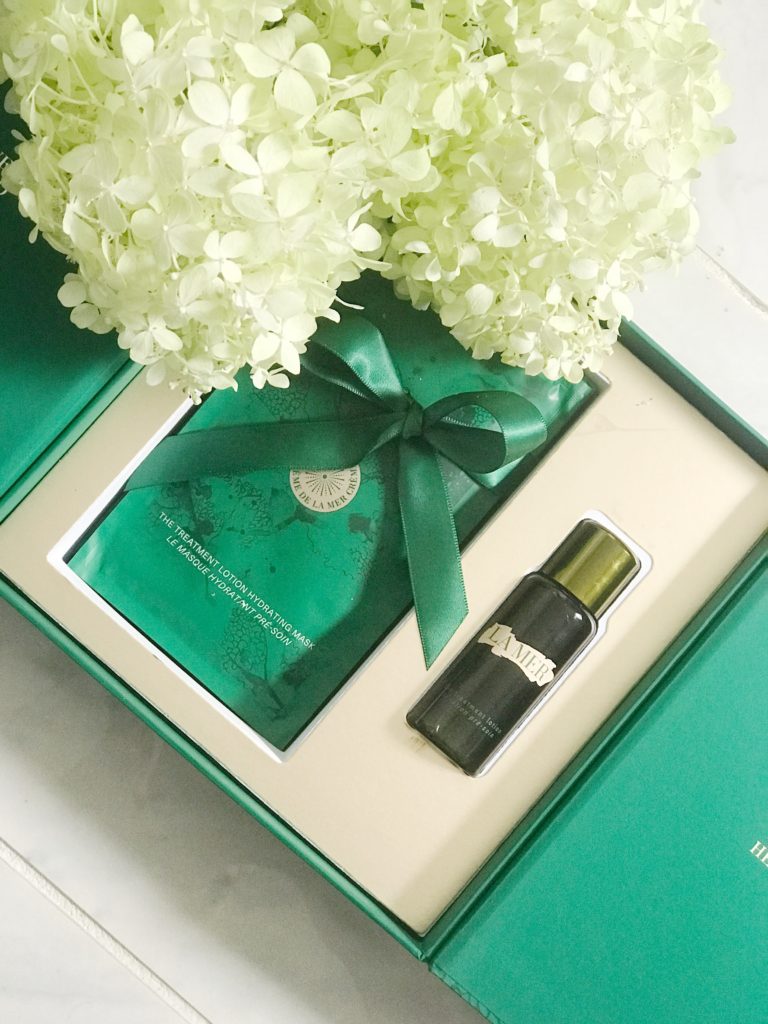 Also, I will do masks or scrubs at night on occasion. I recently discovered the BEST. MASK. EVER. La Mer's The Treatment Lotion Hydrating Mask. It has a full ounce of the treatment lotion in each mask. It's so luxurious feeling and hydrating. It feels like you received a high end facial when you pull the mask off. If you are traveling or have a big event I would HIGHLY recommend using one of these. SO DANG GOOD!