One of spring and summers biggest trend, is floral. I'm all in on this trend, but wanted to share a couple of easy ways to incorporate floral fashion into your wardrobe.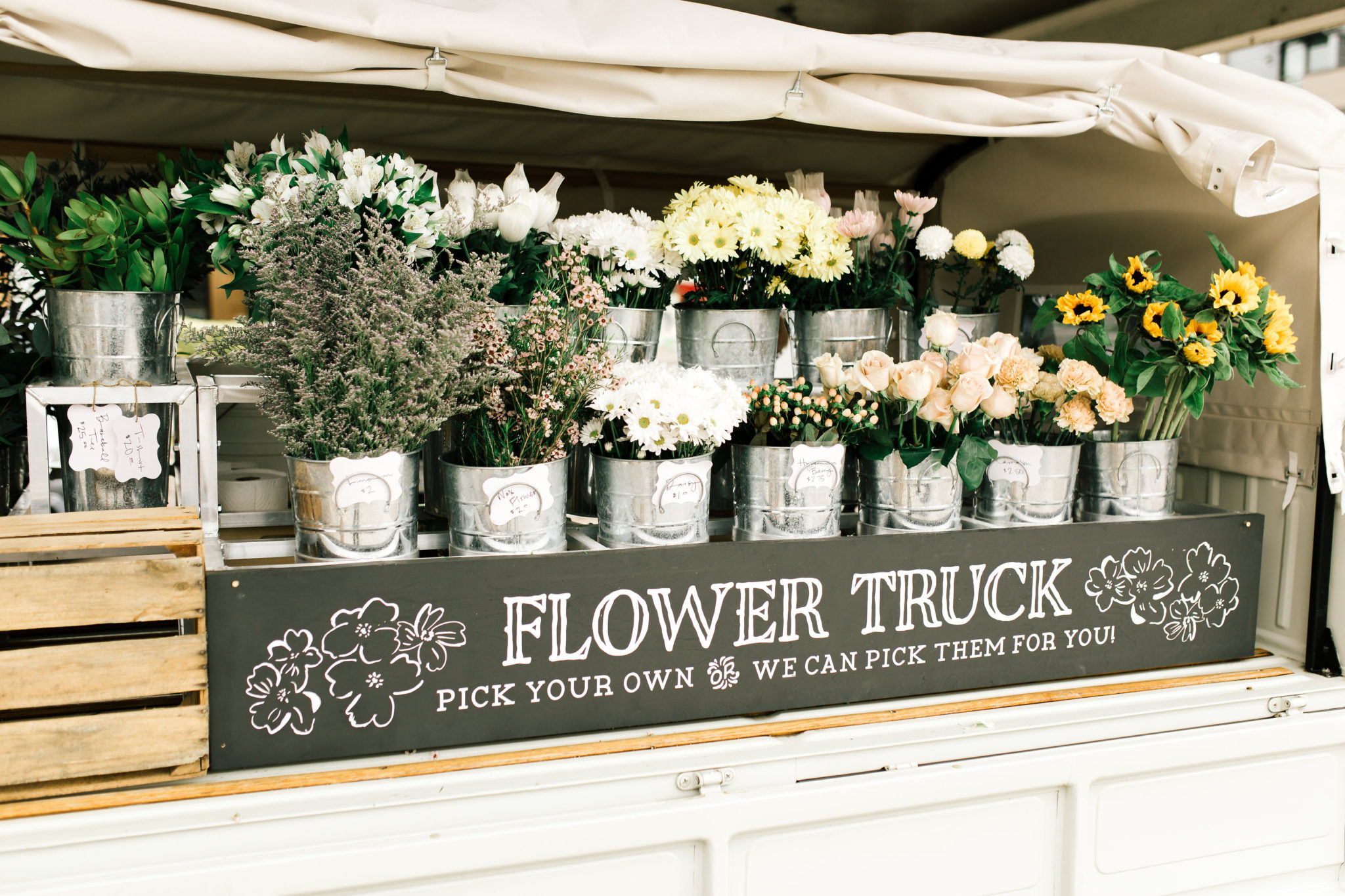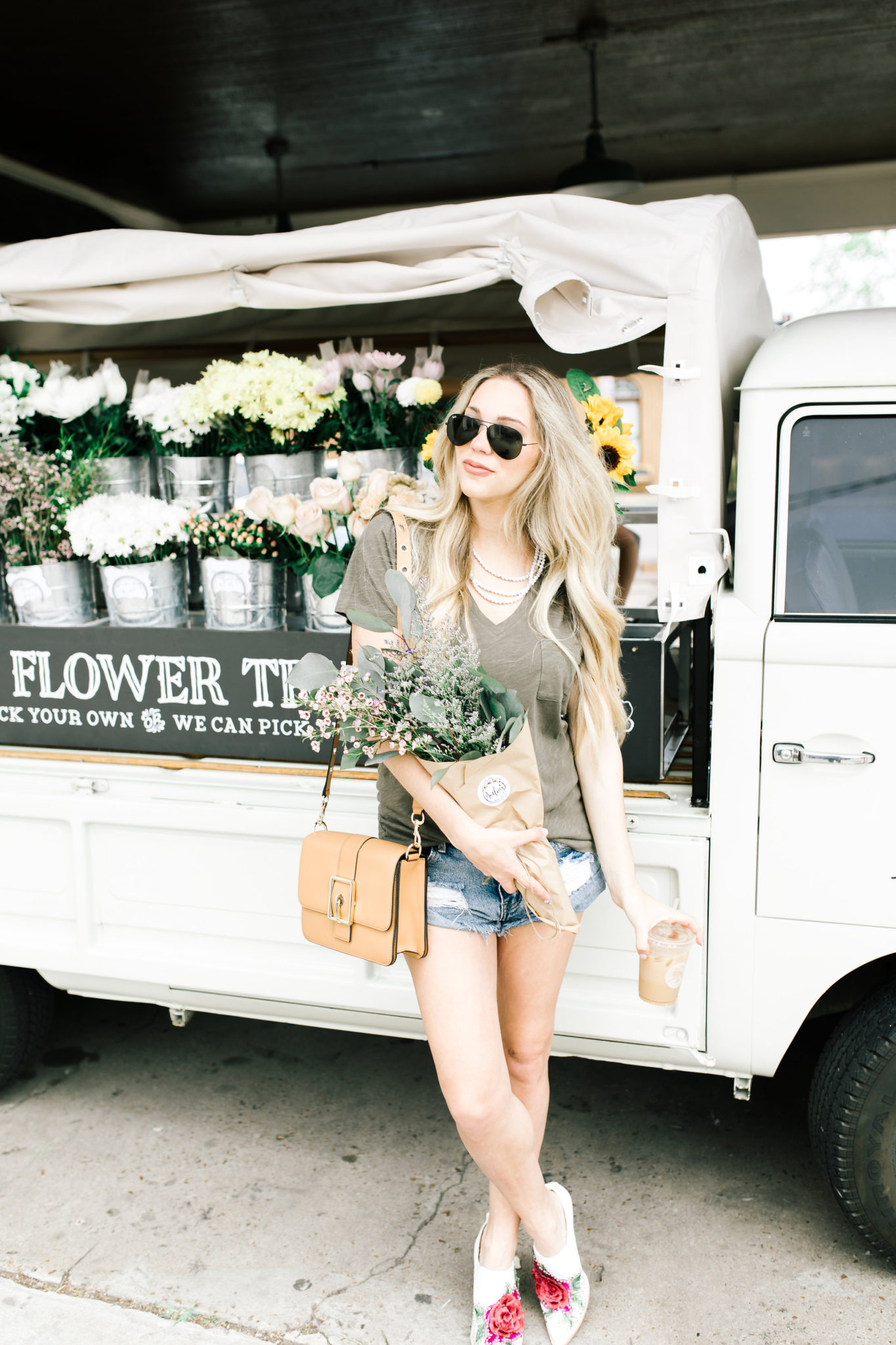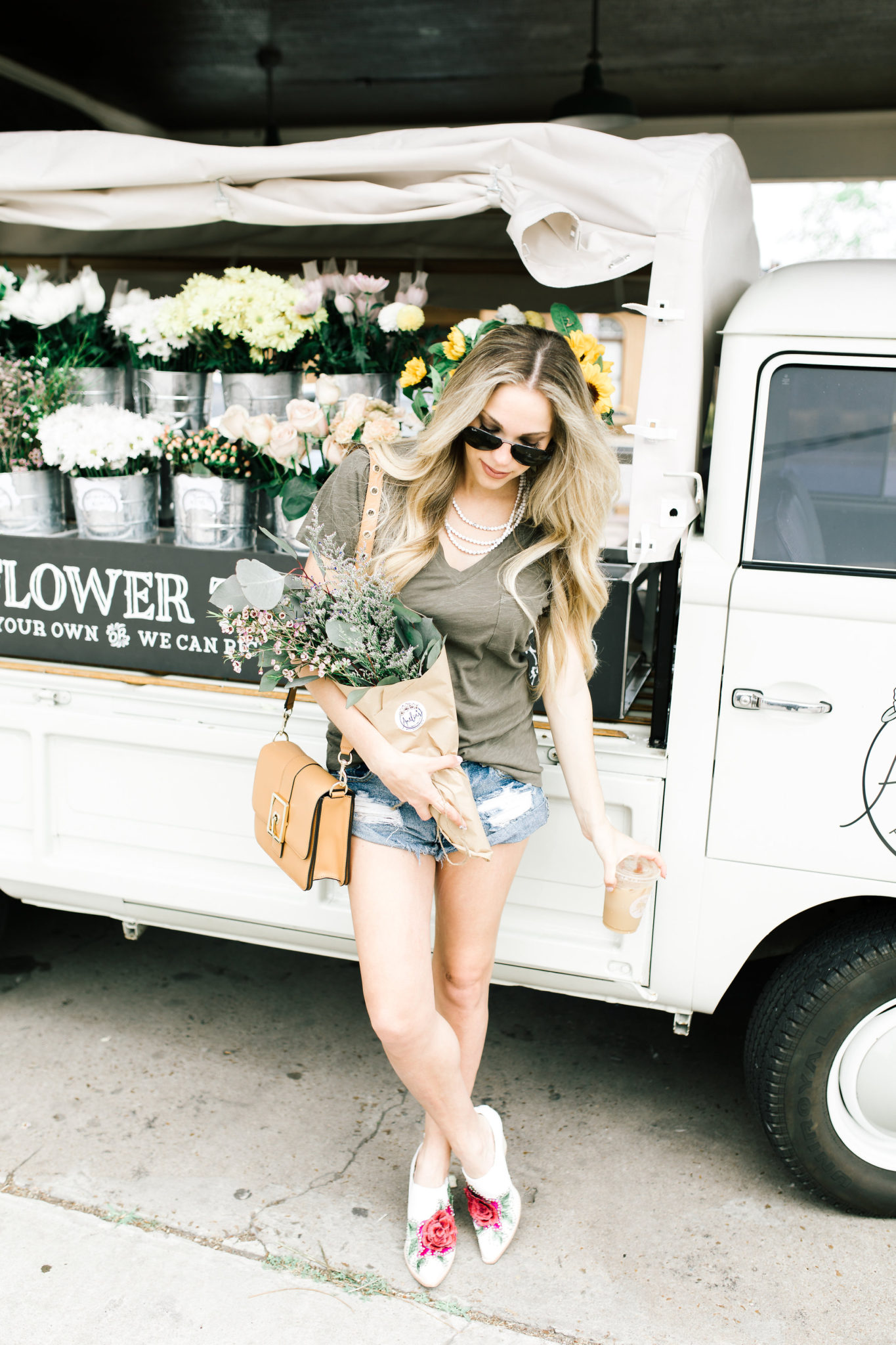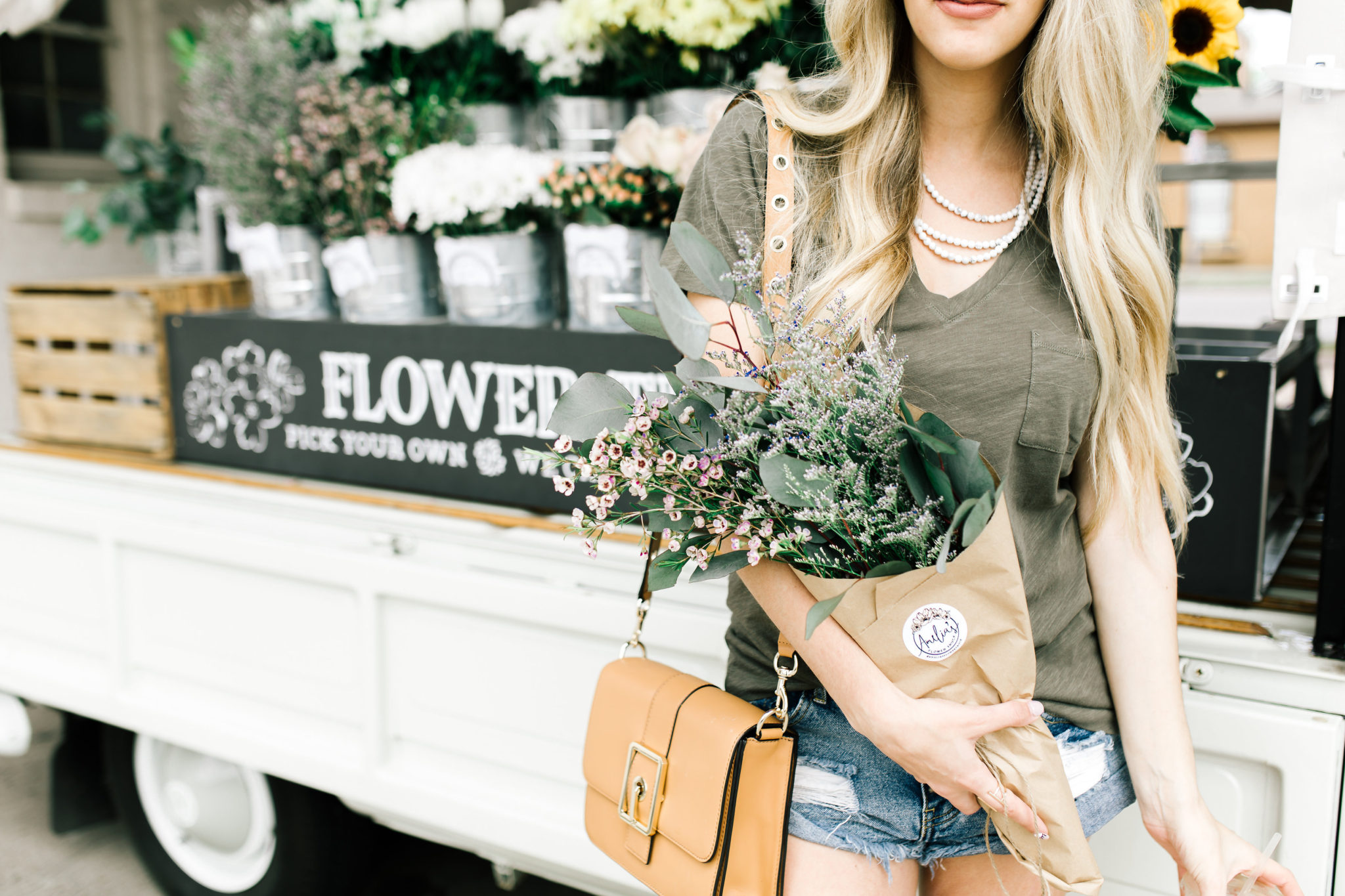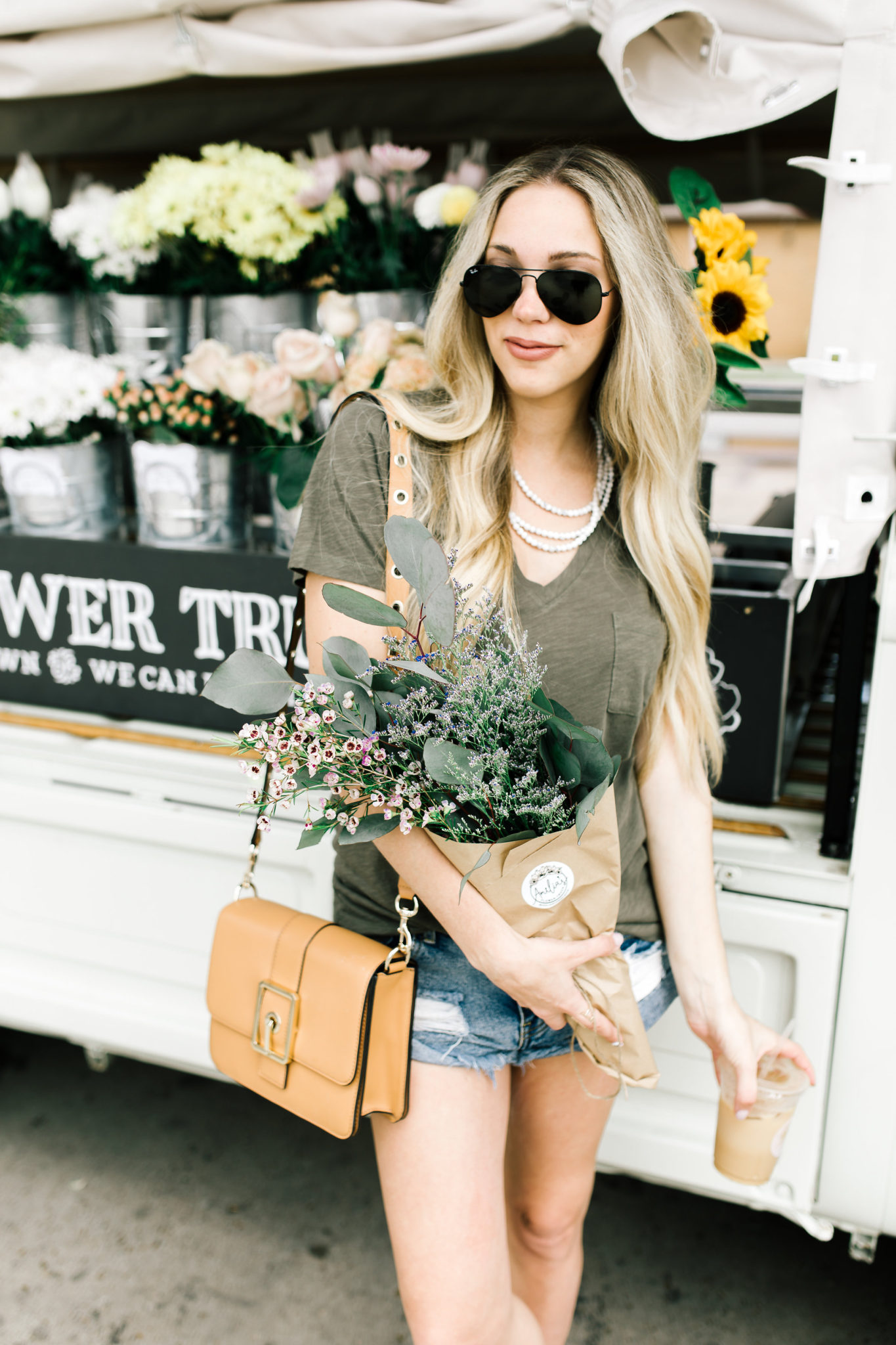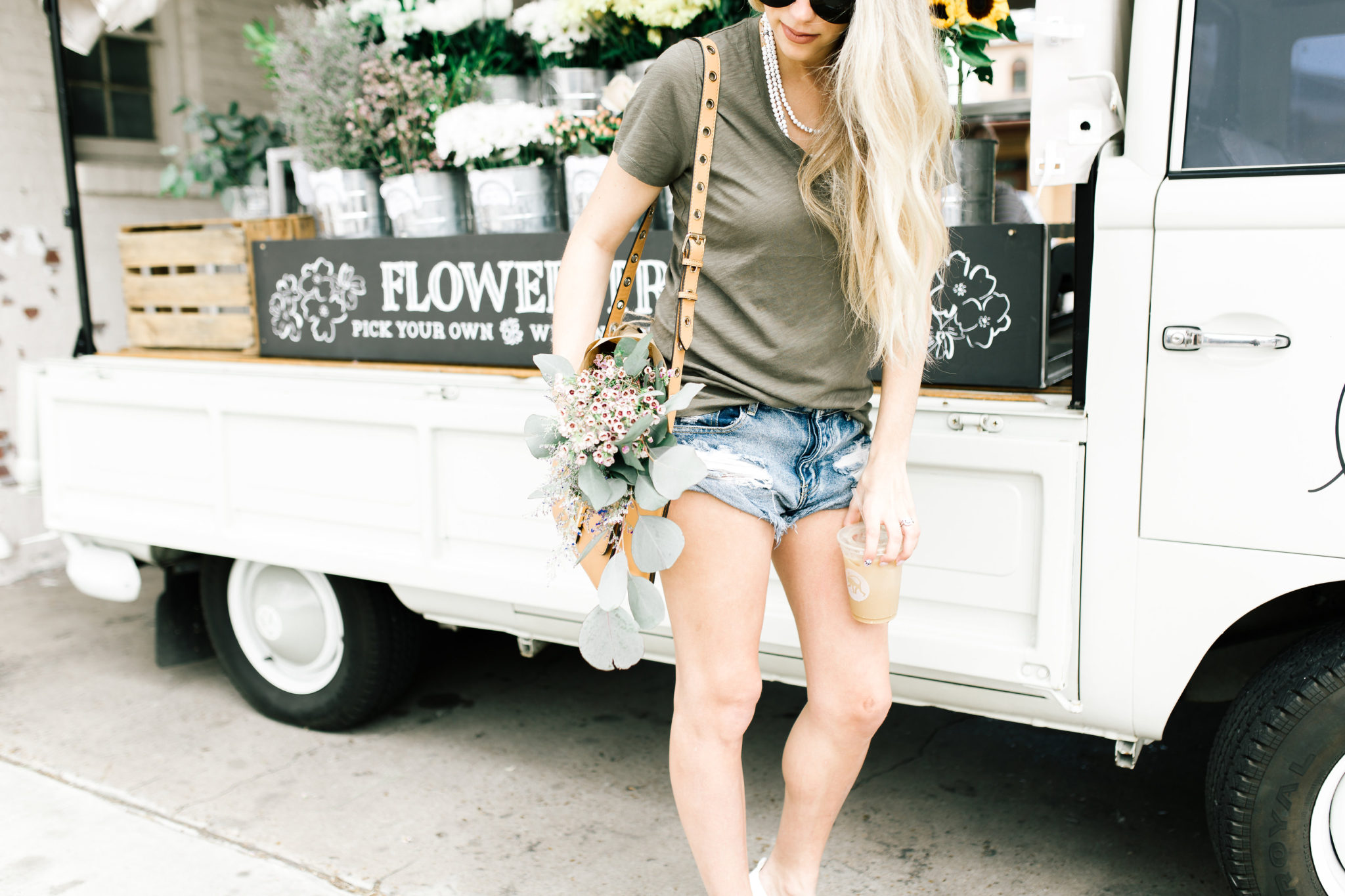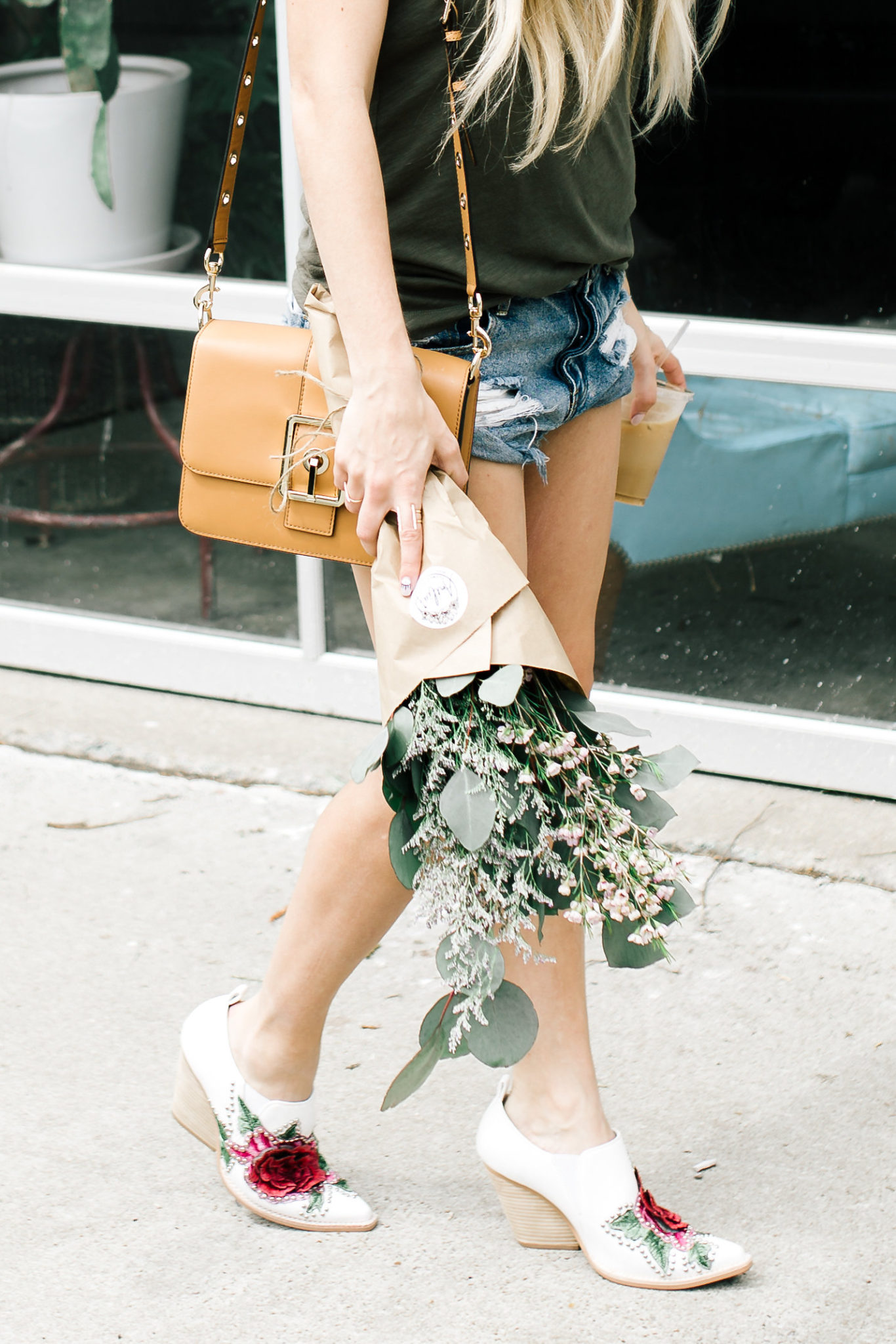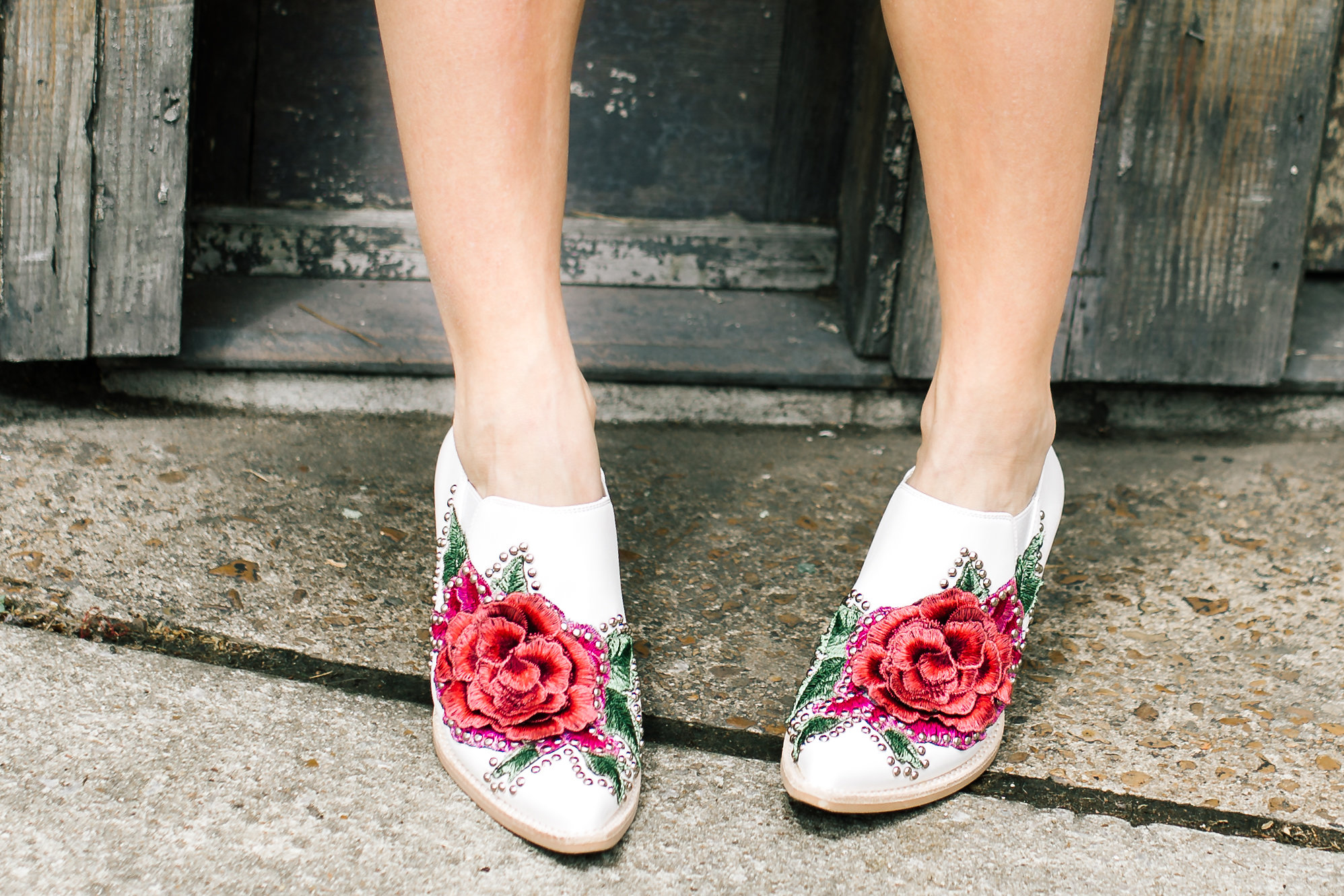 Floral White Booties | Over the Shoulder Handbag | Denim Cut Off Shorts | Marble Wrap Necklace | Olive Pocket Tee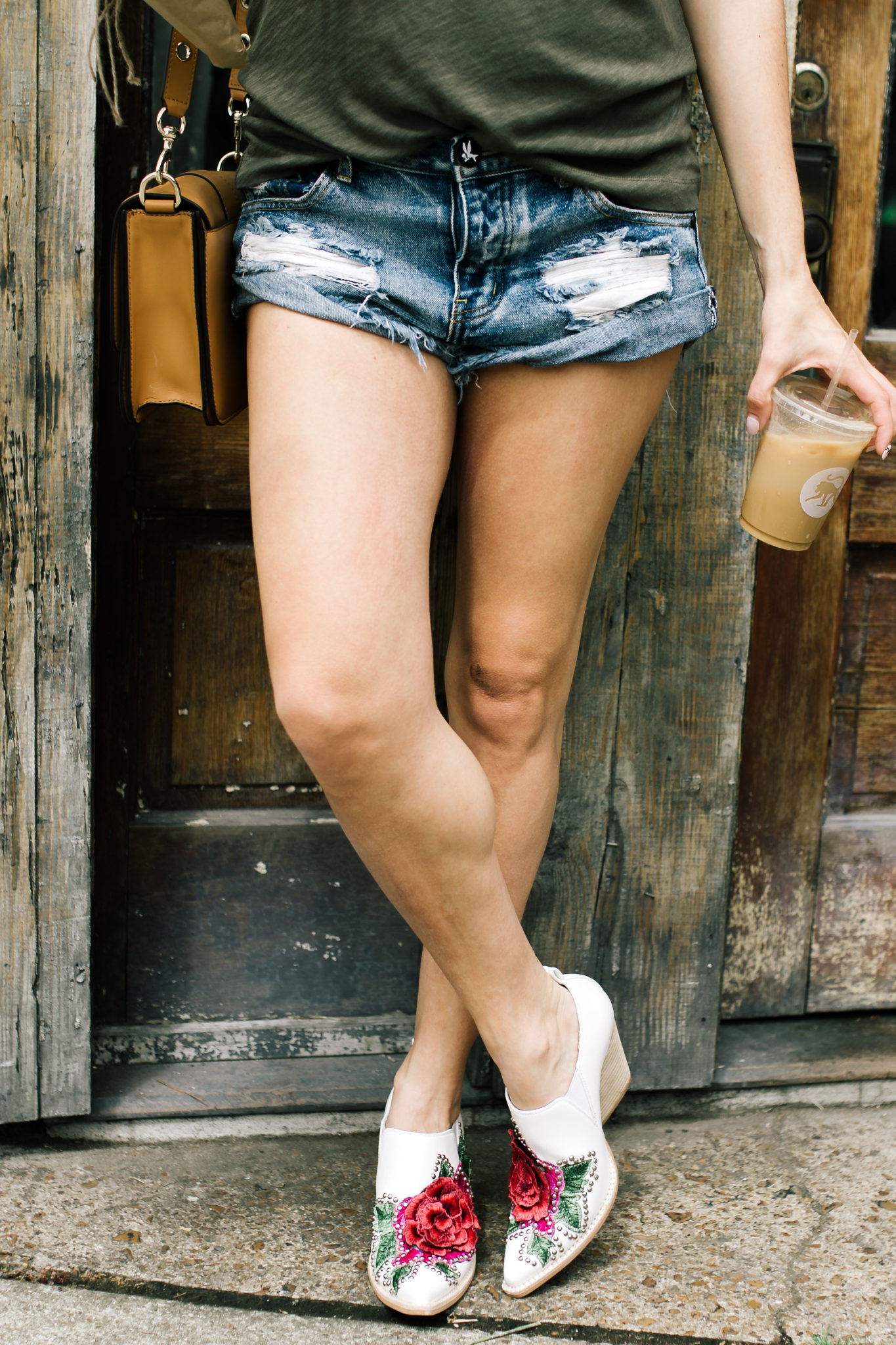 First of all, you must go see the Amelia's flower truck when visiting Nashville. It is usually parked in the 12th South area, it's the cutest little thing!
All the floral fashion has been giving me heart eyes lately, but I know it can seem overwhelming to style.
While on the hunt for white booties when I found these dreamy flower applique studded booties. I didn't have them on for 5 minutes before I got stopped asking where I had found them. I like to add floral fashion in small doses, and this does the trick. Pair it with an easy boyfriend tee and some cut offs and you are good to go. You may be sick of me talking about these boyfriend style pocket tees, but they are under $20 and come in so many colors. This olive version just got added to my closet. My go to denim shorts will always be these one teaspoons. I finished the look with my go to spring handbag (how pretty is the handle detailing?!) and this marble wrap necklace.

5 Tips To Incorporate Floral Fashion Into Your Wardrobe:
1. If the floral print is large keep your other pieces very neutral. I'm all about a floral print, but bold on bold just gets to be a bit much.
2. Look for embroidered florals. This is my favorite way to incorporate two hot trends, and keep the floral look very classy. (A few post back I featured this embroidered floral moto jacket and it showcases this perfectly!)
3. For small florals, or a single floral go ahead and mix it with a print. These shoes would love great with a striped blouse, or a dress with a boho print.
4. Look for pieces that have really delicate florals or "prairie florals." This is a new hot trend for spring/summer and has that boho vibe. (Love that!)
5. Mix it up with some of spring/summers other hottest trends to curate go to pieces for any occasion. (Think one shoulder tops, blouses with ruffles, on a sweatshirt with denim cut offs, etc.)
Photography: Chelsea Rochelle Photography