A neutral spring outfit, makeup and hair look!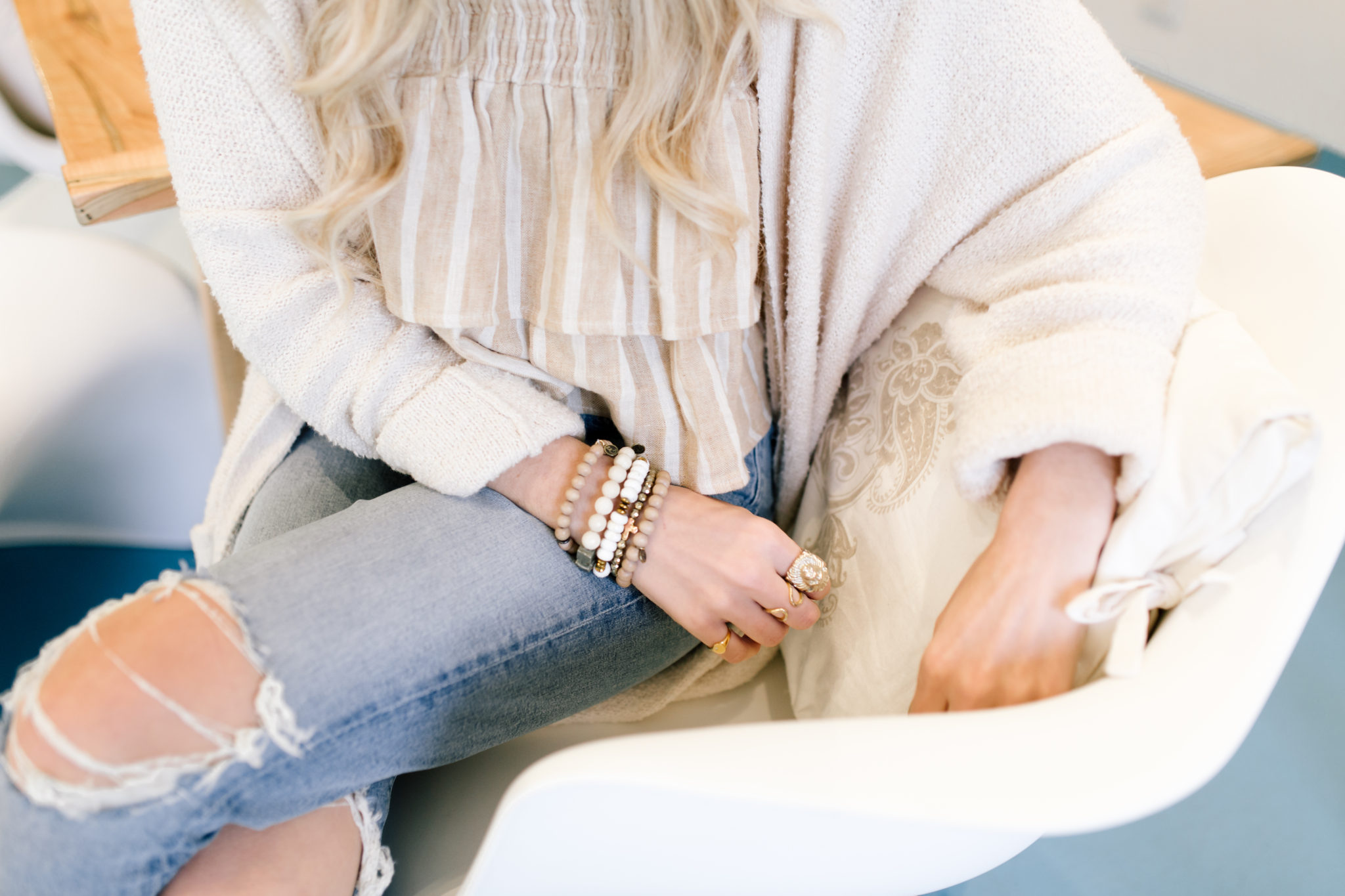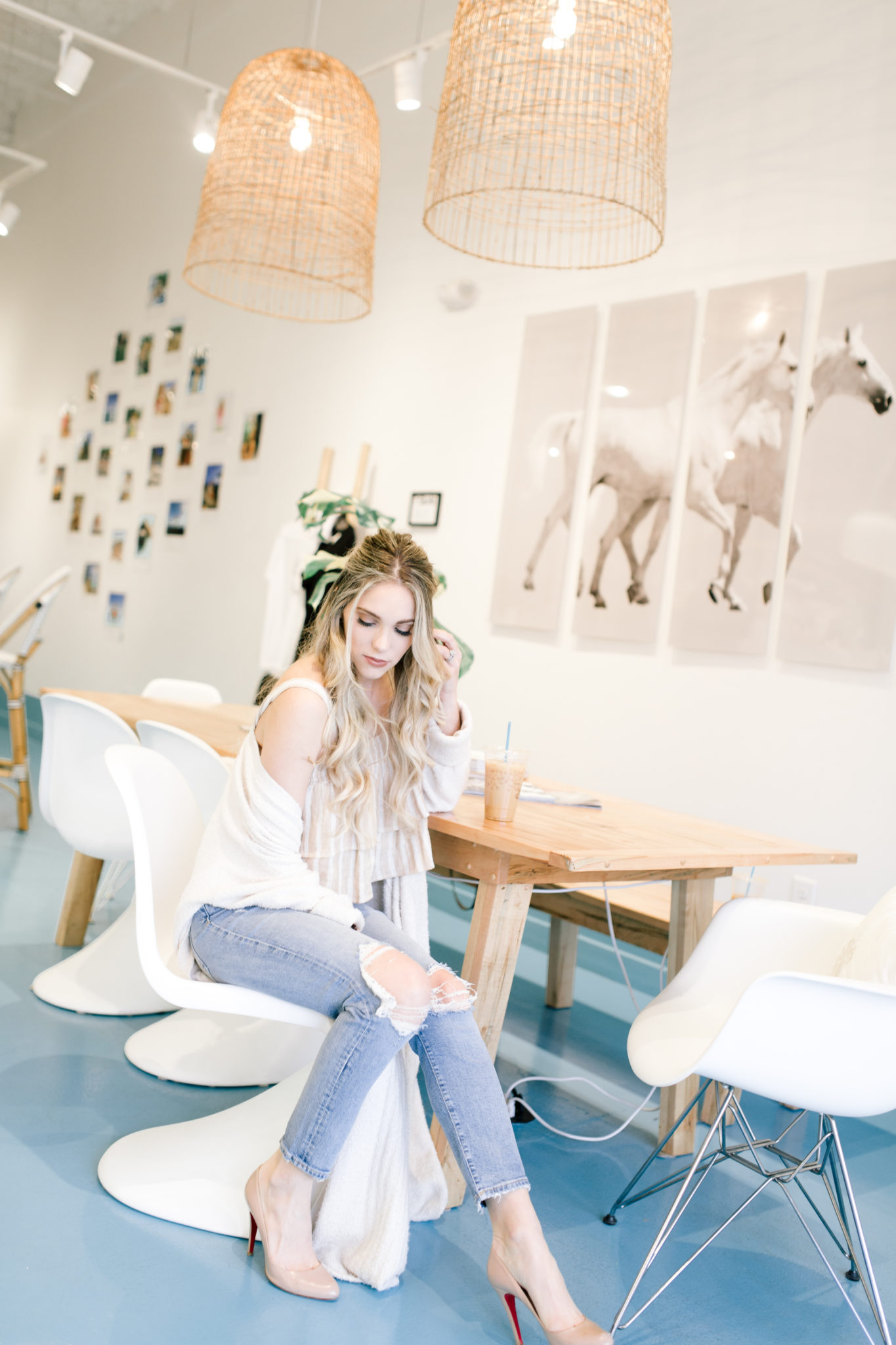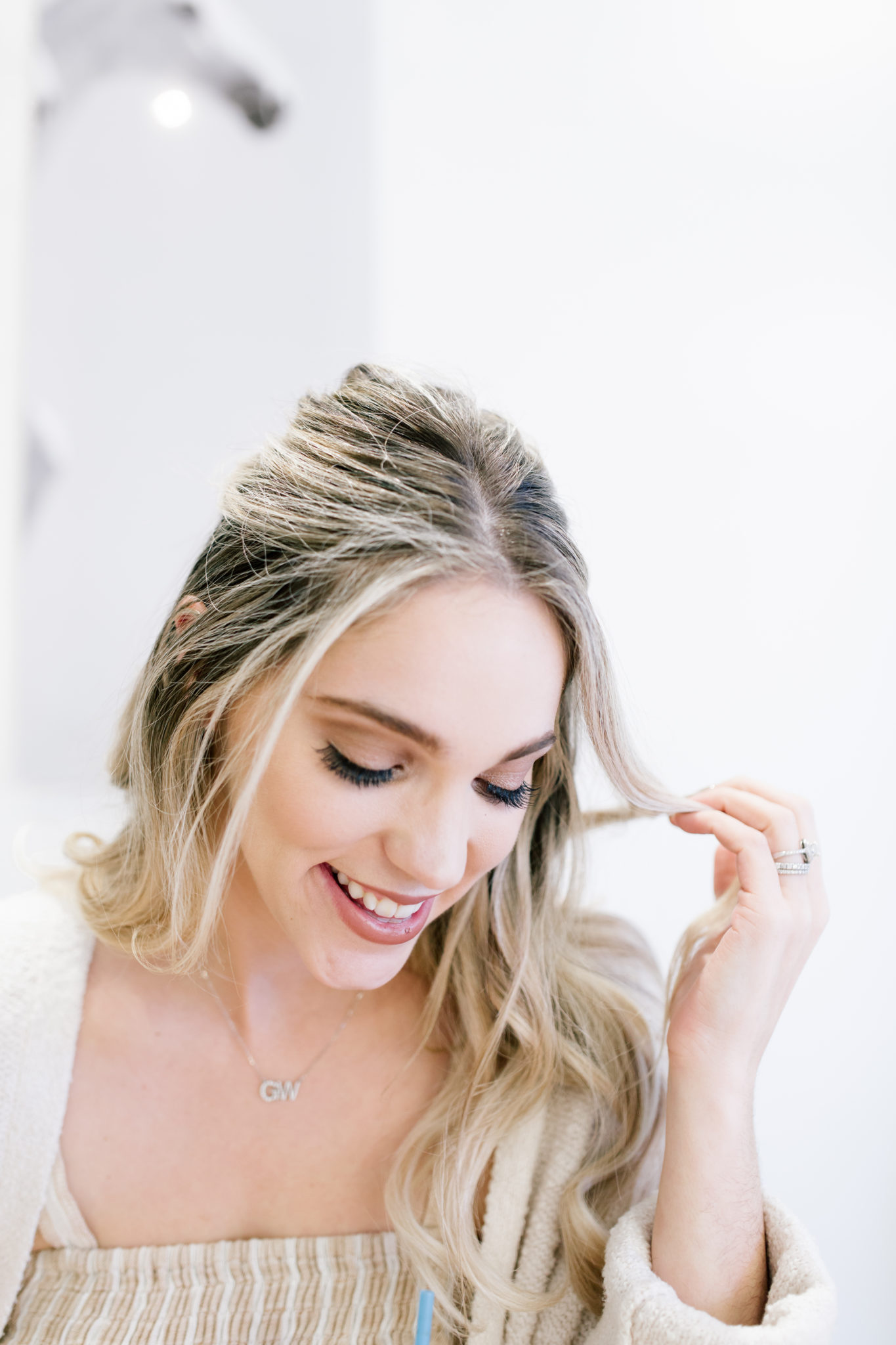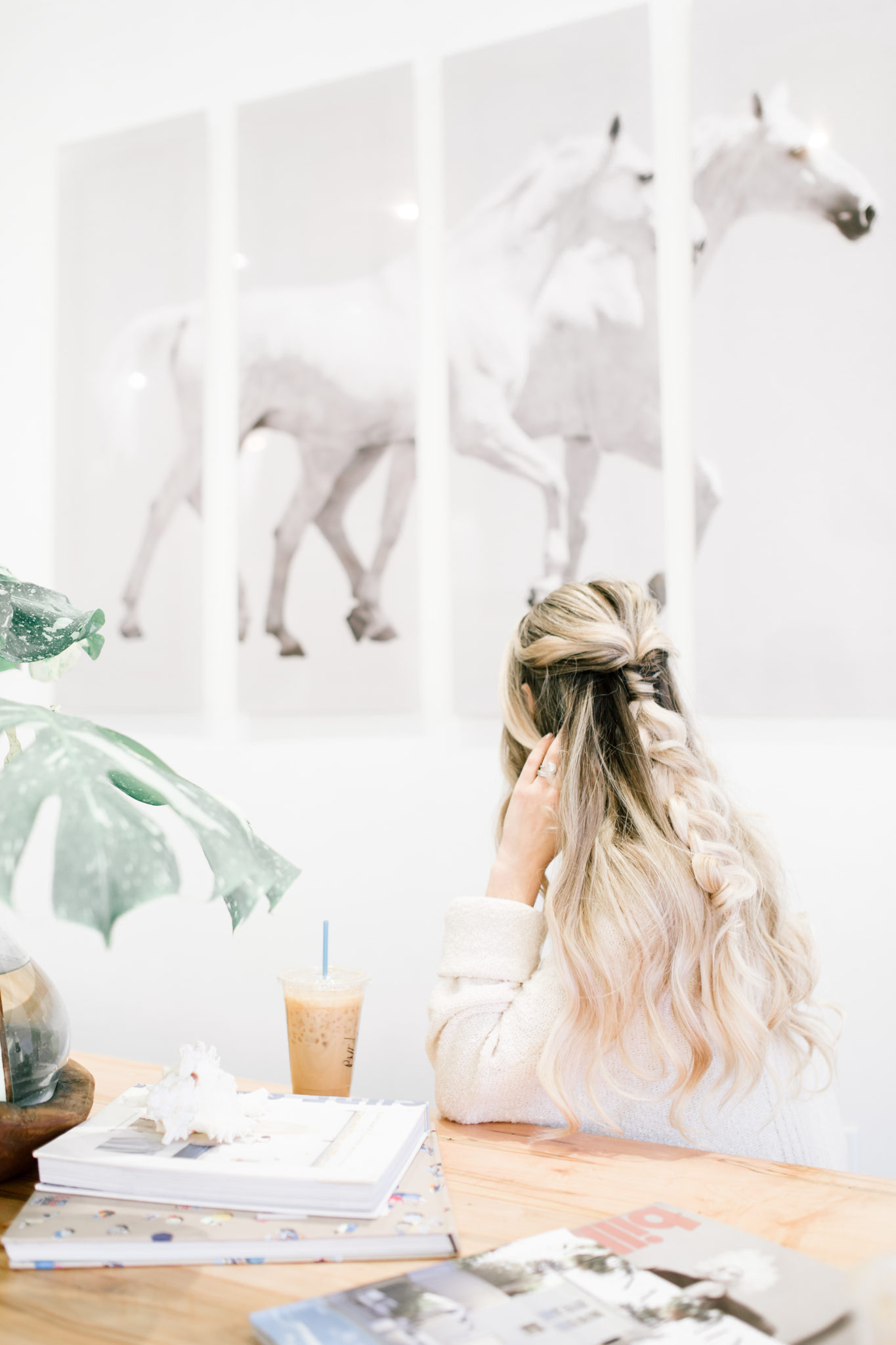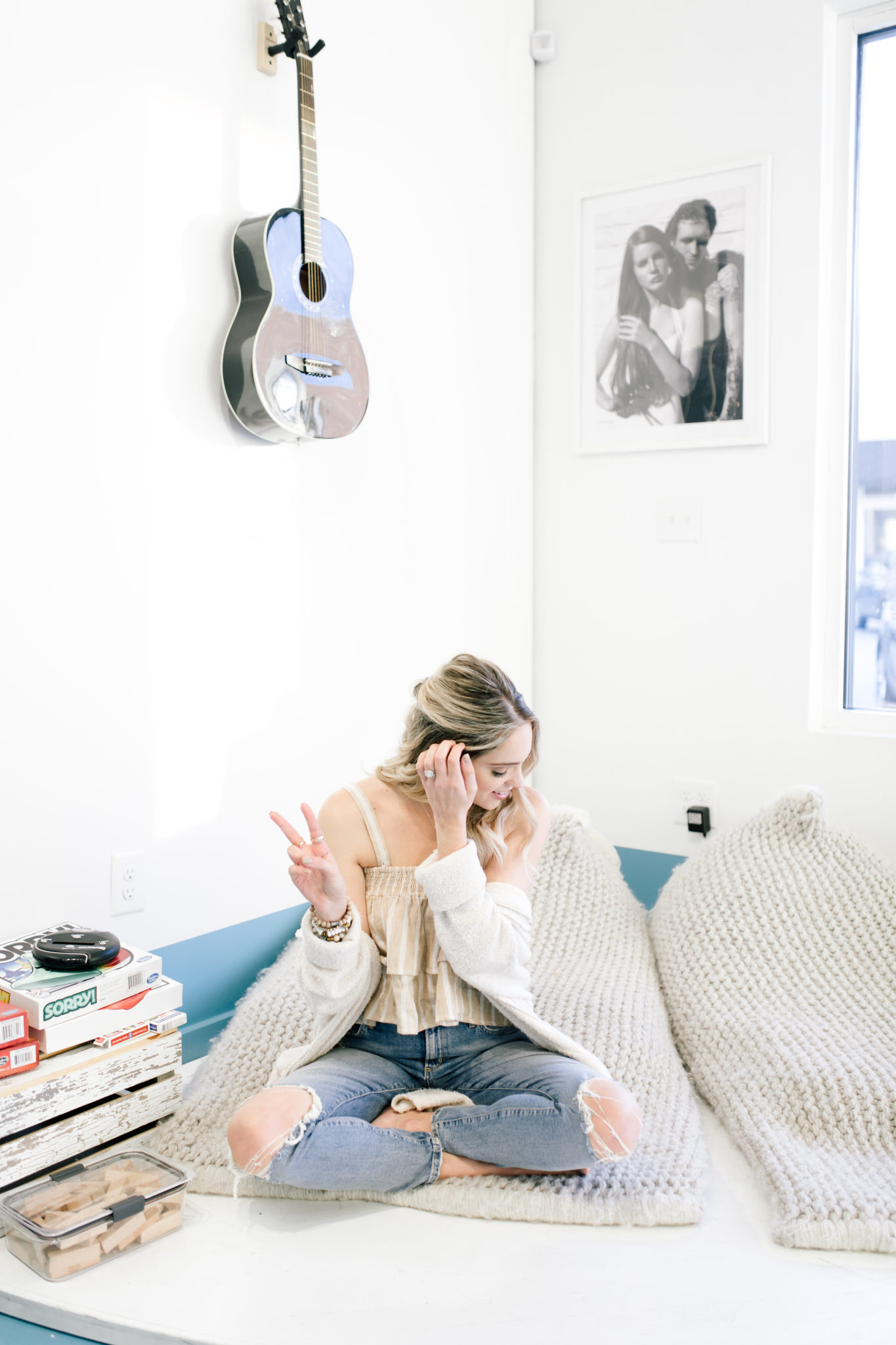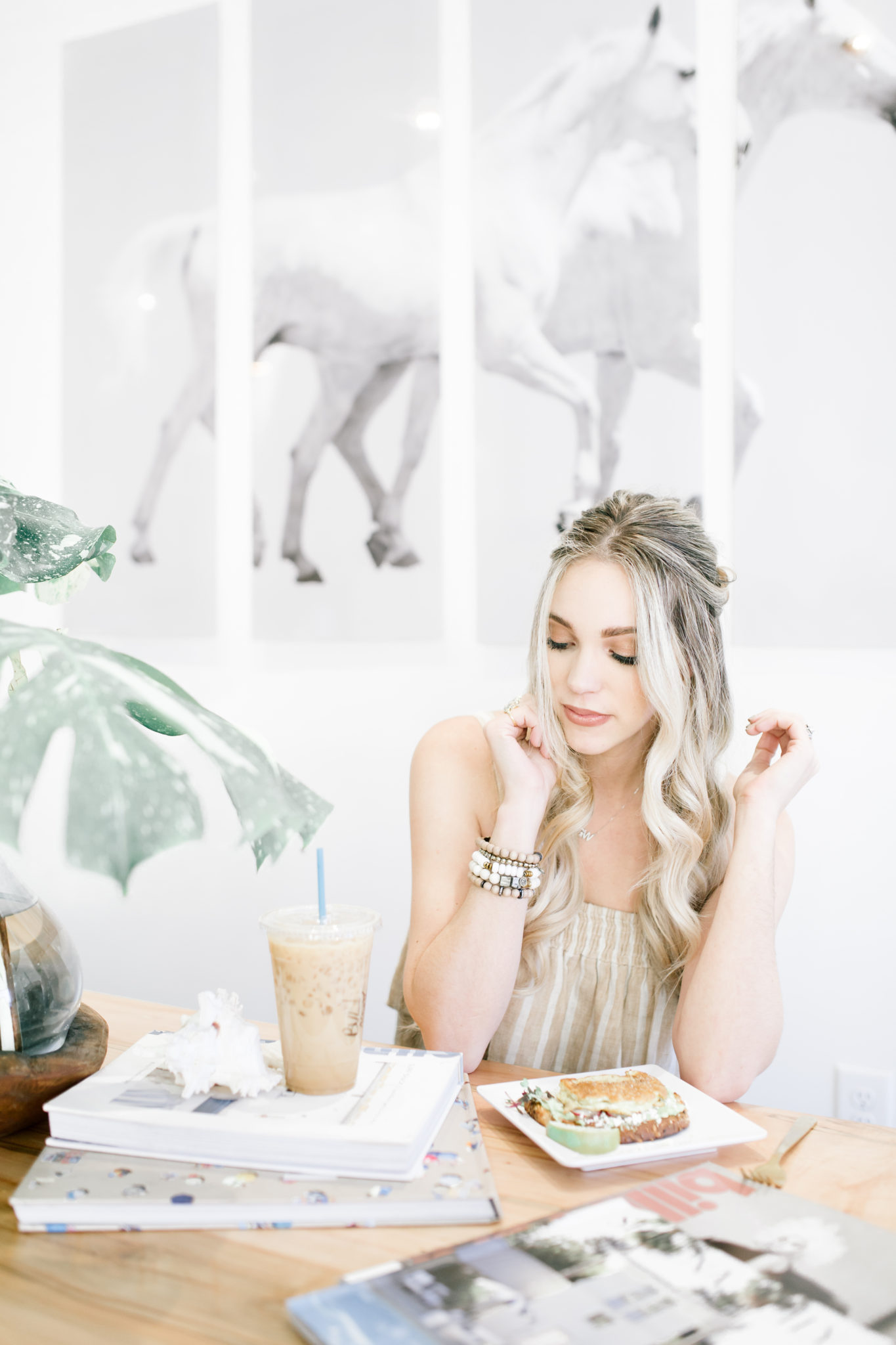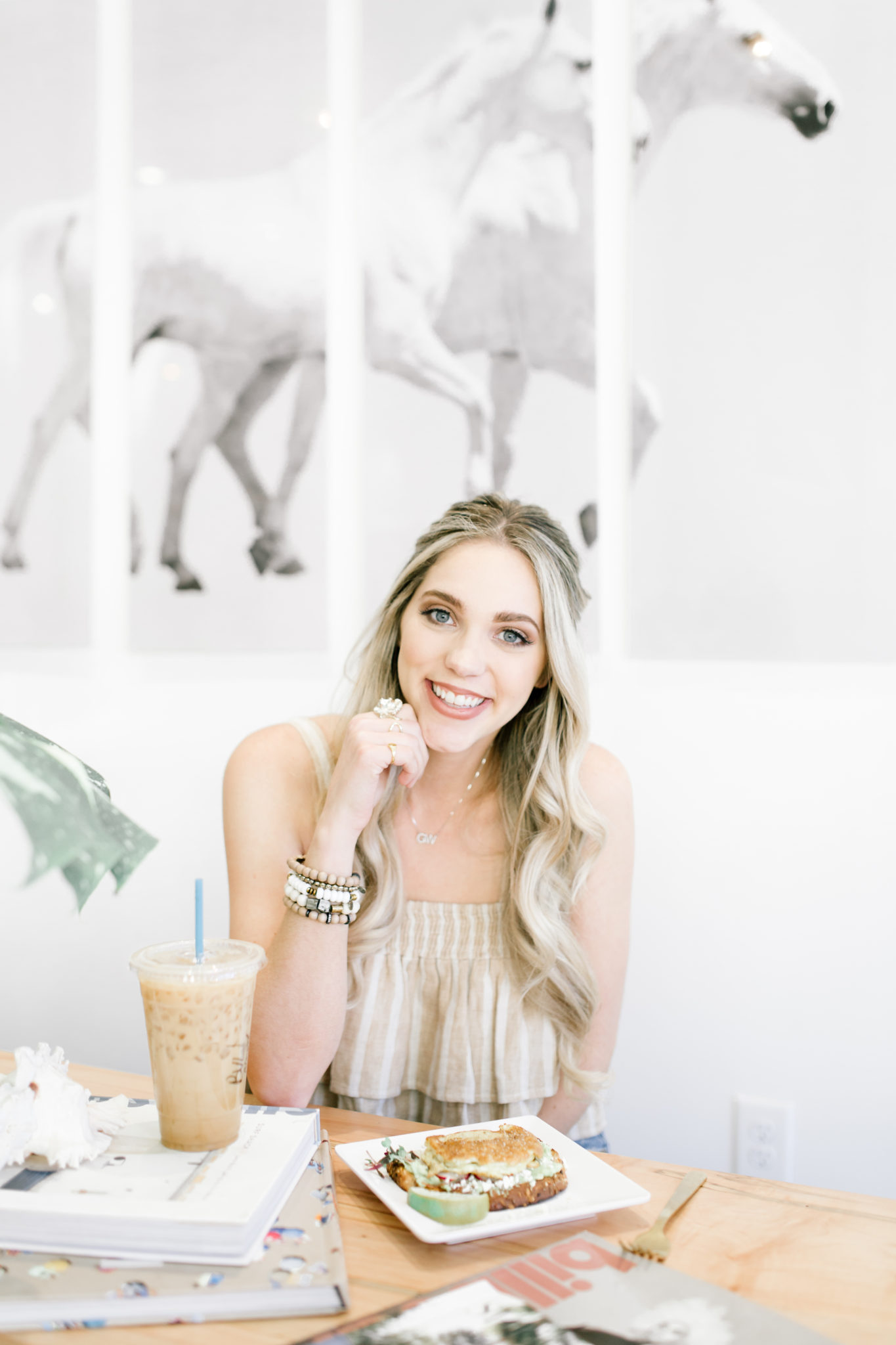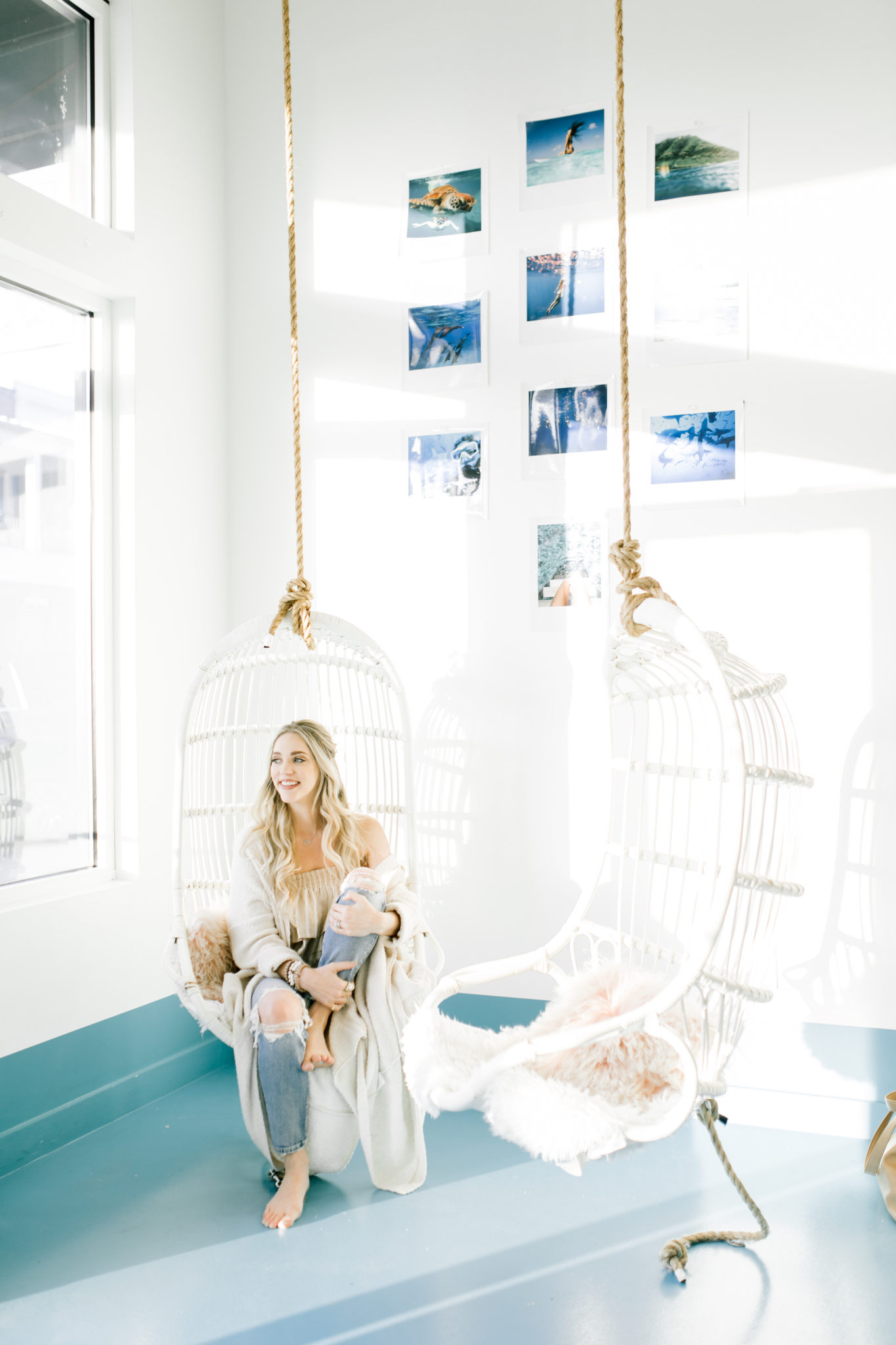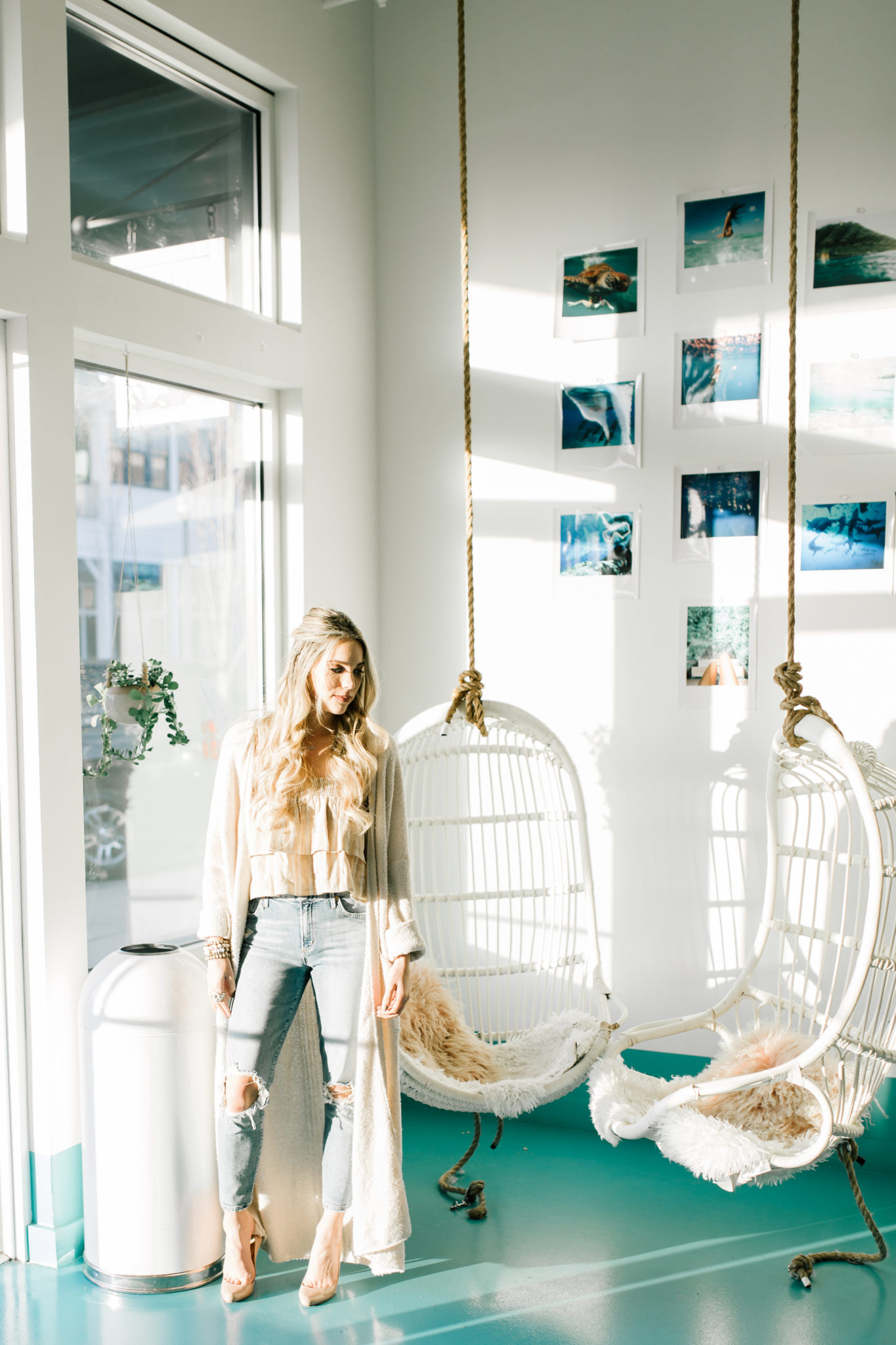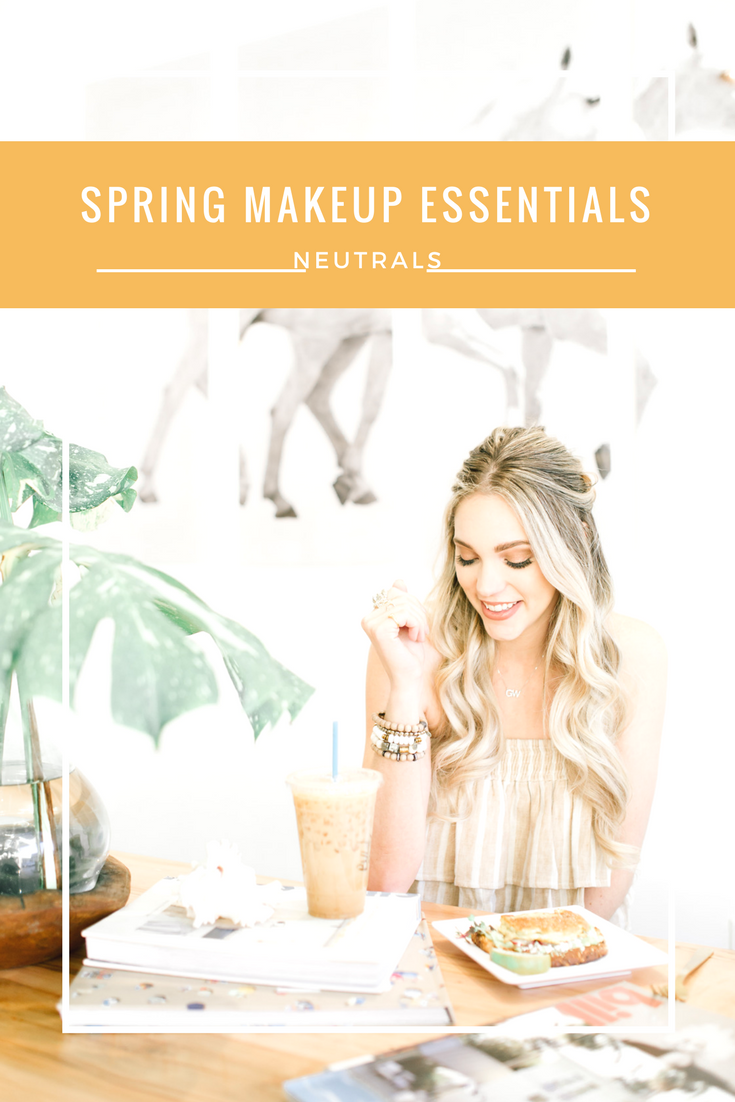 High-Waist Cropped Jeans | Striped Crop Top | Duster | Bracelets | (You can use code BEAUARROW25 for 25% off bracelets..)
Does anyone else get in a rut with all the dreary weather? It's been rainy and cold over here in Tennessee and I feel like the boys and I have been cooped up in the house for what feels like forever. I truly love staying at home and soaking in all the sweet moments with my babies, but when the weather is like this it puts me in a funk. The cure for that? A coffee date with friends and dreams of sunshine and spring outfits!
I've been seeing this adorable coffee shop, Coffee & Coconuts, pop up on my Instagram feed and it did NOT disappoint. It's something straight out of a magazine and has such a California cool vibe. The most picture worthy coffee shop ever and the avocado toast and homemade organic coffee syrups were equally as incredible.
Katie, with Beauty By K2, was one of my first "Nashville friends." It's been so fun hearing her talk about her dream of starting a makeup business and going to esthetician school to watching her turn that into a thriving reality. We decided to team up to bring a neutral spring look and head out together for a little coffee date after. Much needed girl time!
These jeans might just be my favorites I've ever had. They are high waisted, but super comfortable. The waist is the perfect length to wear the crop top trend but not show any belly area. (Perfect for mamas that aren't really wanting to show it all..) I loved the busted knee, and the crop is great for spring. They run true to size. I couldn't resist this neutral striped crop top ! The straps are removable and it's light weight, but not sheer at all. It's still cold so I paired it with my absolute favorite thing I own… THIS DUSTER. It comes in three colors (I own them all…) It's something you can wear year round, and it amplifies any outfit. It literally feels like you are wearing a robe. Totally worth the splurge. (Size down…)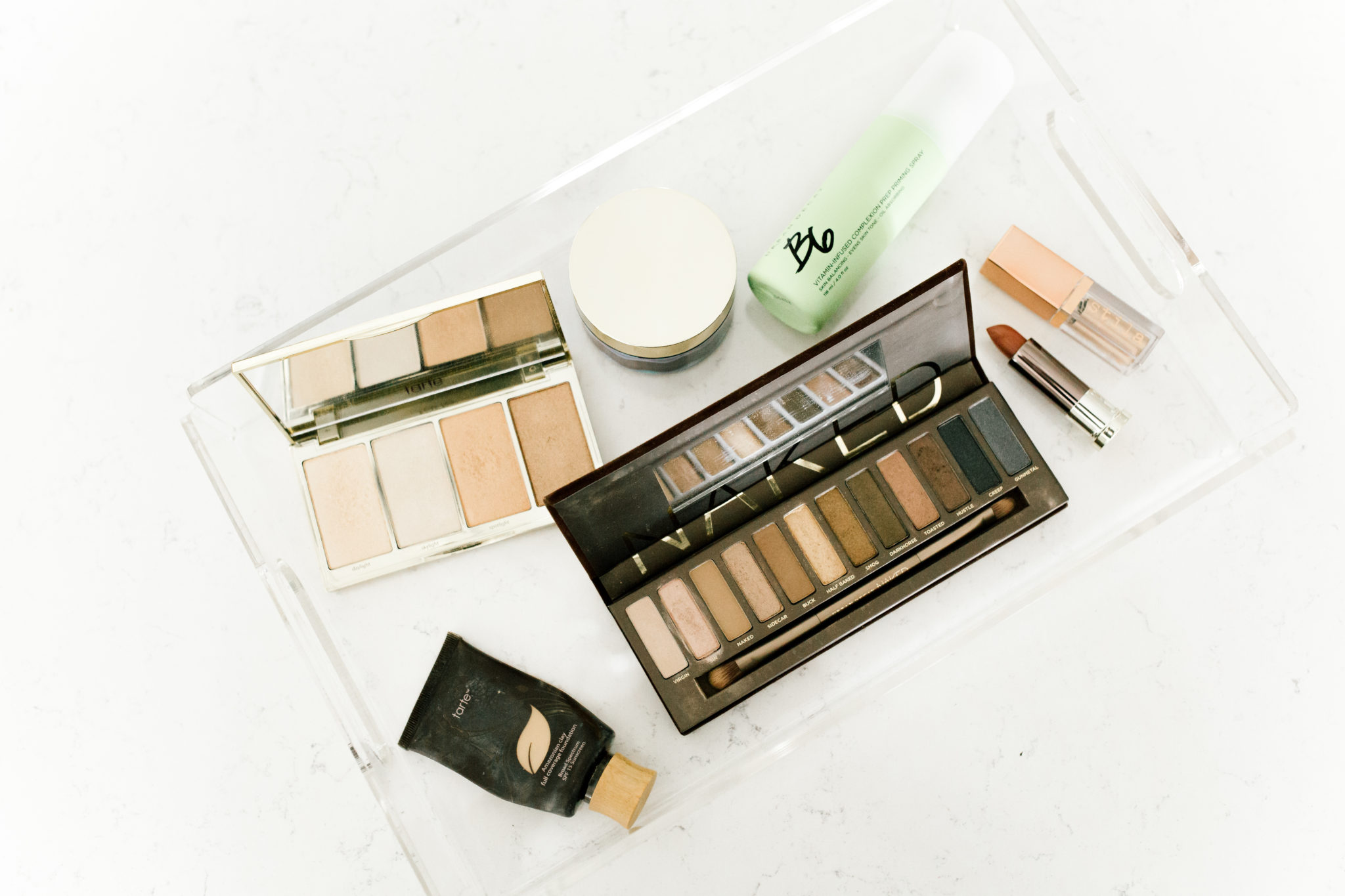 Katie created such an easy neutral look that I will be re-creating a LOT this spring. We both are all about prepping our skin before we start. It's ALLLL about the skincare (huge post on that coming next week.) Directly before we used Tarte's H20 moisturizer. It's got a cooling affect and soaks into the skin. Your skin feels so soft directly after use which I love. Then we did a few sprays of Urban Decay's Quick Fix hydrating prep and prime spray. (I have dry skin.) It reduces pores and hydrates to help makeup look more flawless. My go to foundation has been Tarte's Amazonian clay. It's a full coverage, and has SPF. (SO important.) The Naked Palette has been a long standing favorite of ours for YEARS. She used shades "buck" in the crease, "half baked" on the lid and smog in the outer corners. These three together are a neutral (but still glam) dream. The perfect amount of shimmer.
She used Anastasia Brow Powder in medium brown for a thick and nautral looking brow. A strong brow can make such a statement!
With this neutral look, the perfect nude look keeps the whole face fresh and clean looking. We used the Urban Decay in "stark nude" .
She finished the look with some blush. Spring is all about a beautiful blushed cheek! Katie blended Mac's powder blush in the shade "melba" on the cheekbones.
Spring is all about the braids! She whipped this look up in under 5 minutes! The key to creating braided looks is pulling the braids with your fingers and making them appear wider and slightly "undone" or "messy" looking. She left room and looped my braid through to give extra dimension. (Does anyone else remember the red topsy turvy braid from their childhood!? My mom used this on us ALLLLL the time. We hated it because she would do it sooo tight.)
I'm ready for all the spring outfit looks, braids, sunshine and flowers!
Check out another neutral pretty spring look HERE.
SPRING OUTFIT

SPRING MAKEUP ESSENTIALS