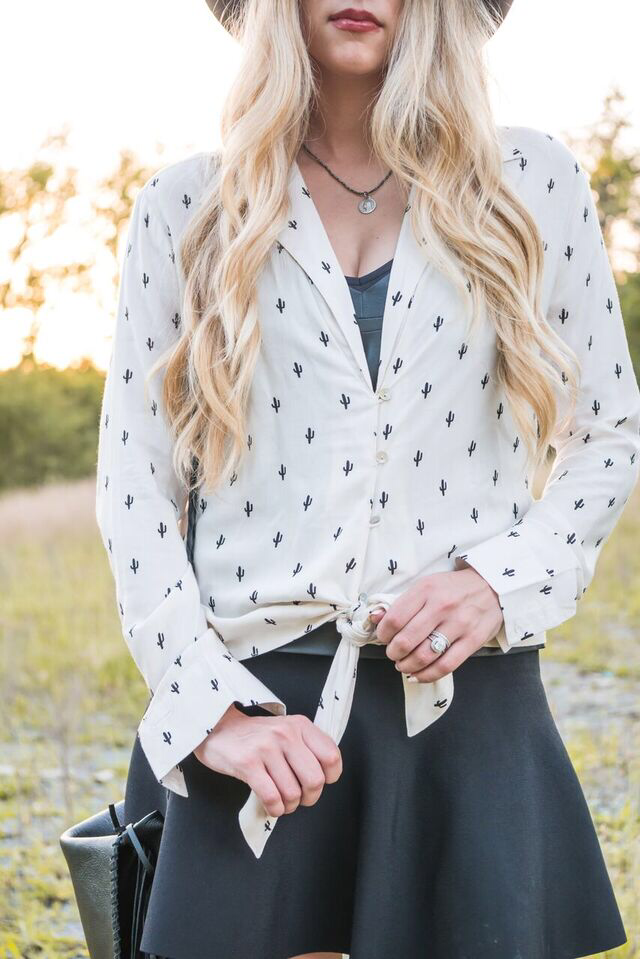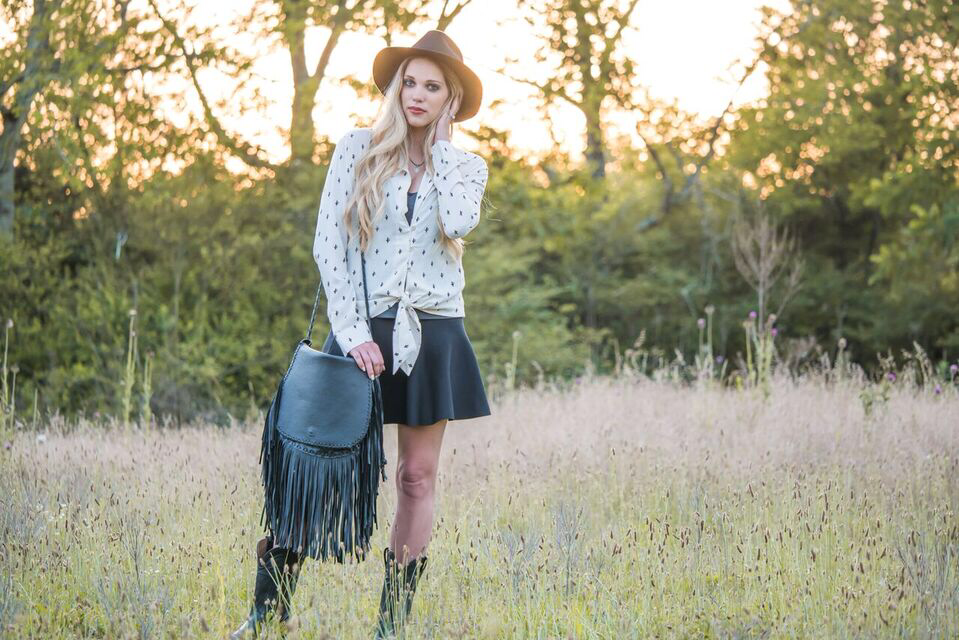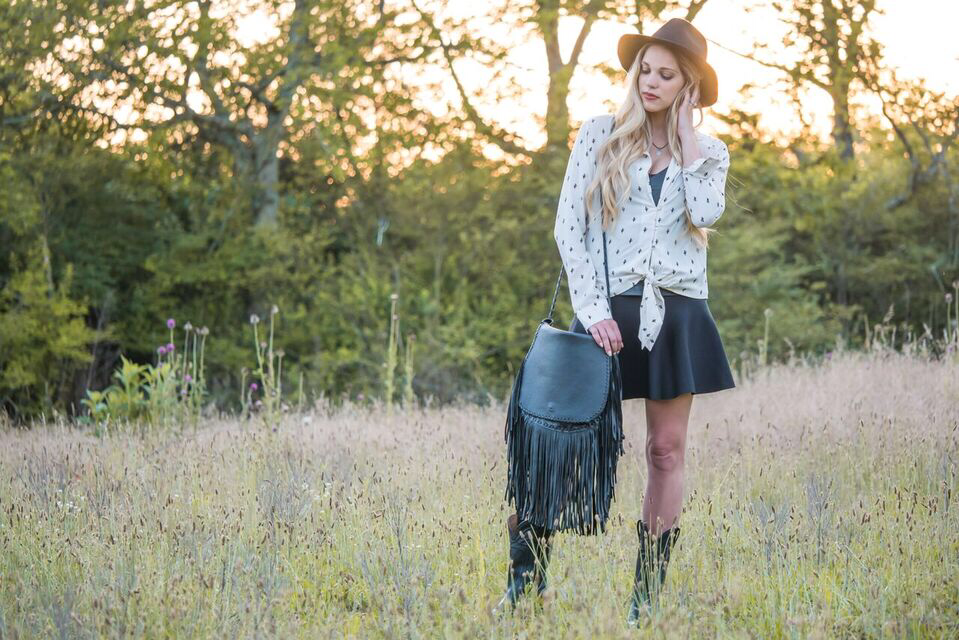 Cactus Blouse | Flare Skirt | Boots | Hat | Fringe Bag (Jennifer Haley- available at Bluefly..your first order is 10% off!) Necklace: Gold & Stone Jewelry
Mom life is hard. It's not too often that I get out and about these days. However, every now and again it feels good to put on a little lipgloss and a skirt to run my errands and grab a coffee with some friends.  (With Georgie in tow!) I'm obsessed with Jennifer Haley bags, and this large fringe one is big enough for G's essentials. It's also easy to carry the car seat and not have to carry a bag. Bonus!
I was feeling all the western vibes in this look! A great hat is a must in Nashville. This one is a nice quality and inexpensive! This flare skirt is one of my favorite basics. It really has a great shape to it that is universally flattering.  I jumped on the cactus trend with this cute knot blouse. Some sizes are available at Revolve Clothing and the rest are available at Shopbop.
Xo,
ASH