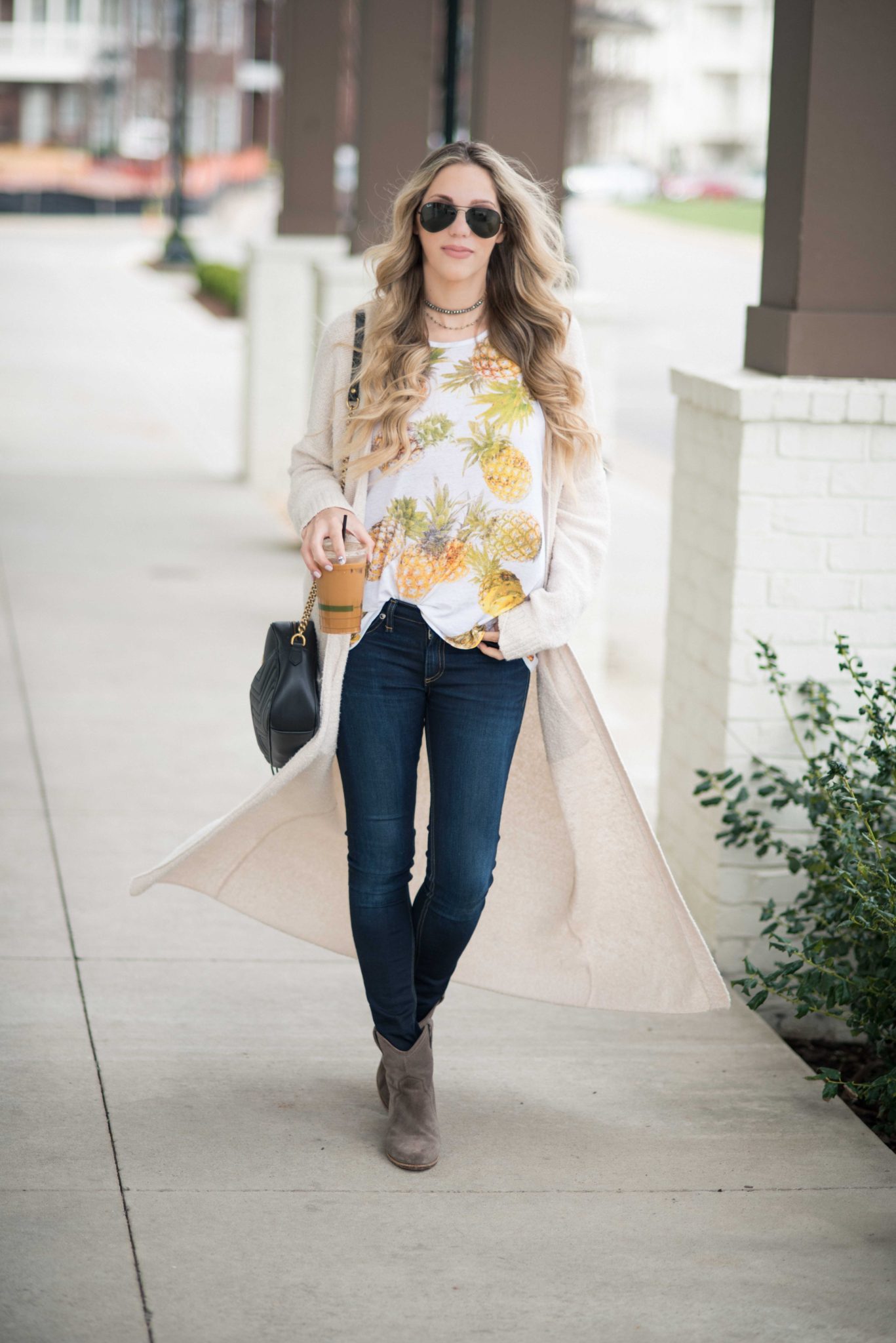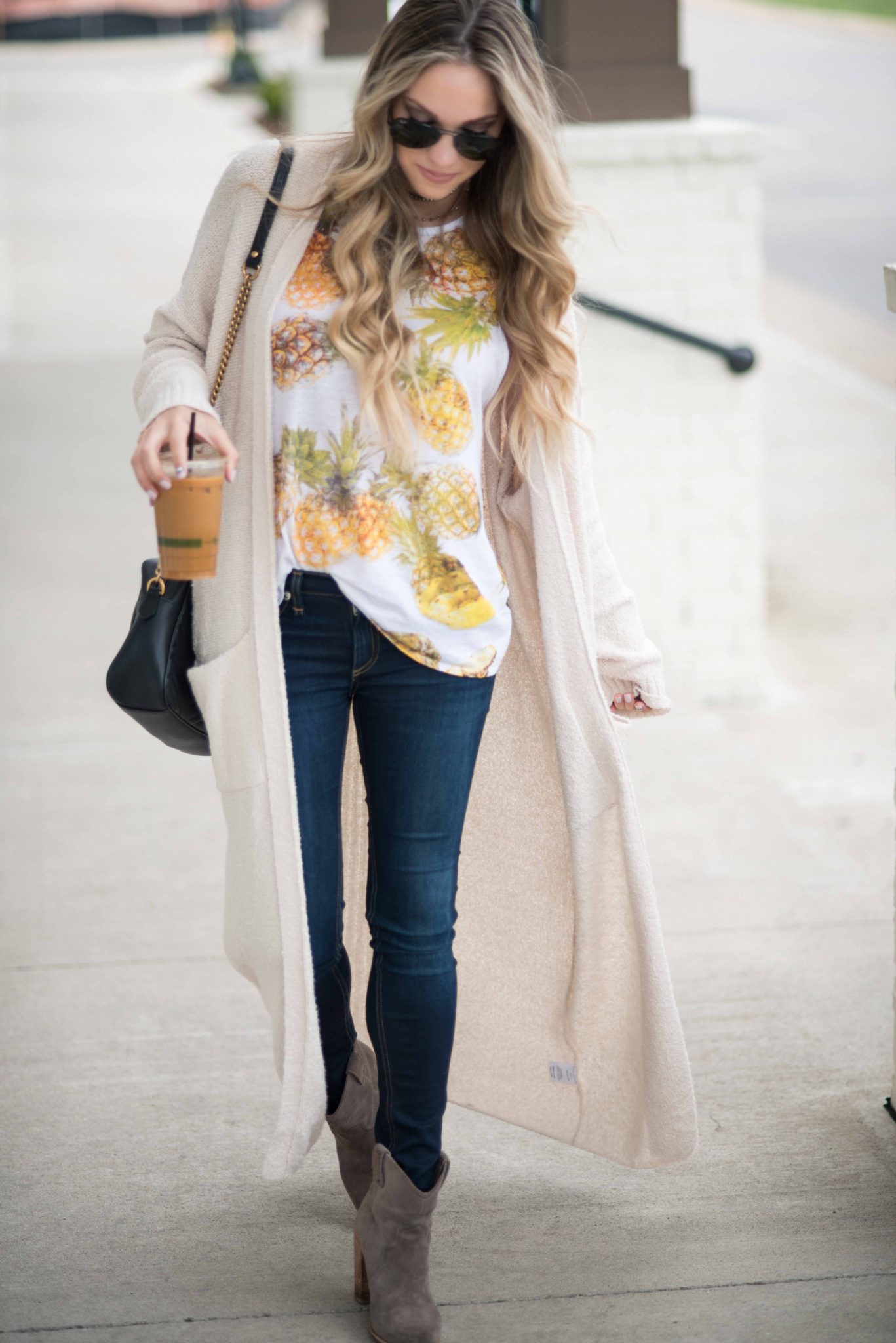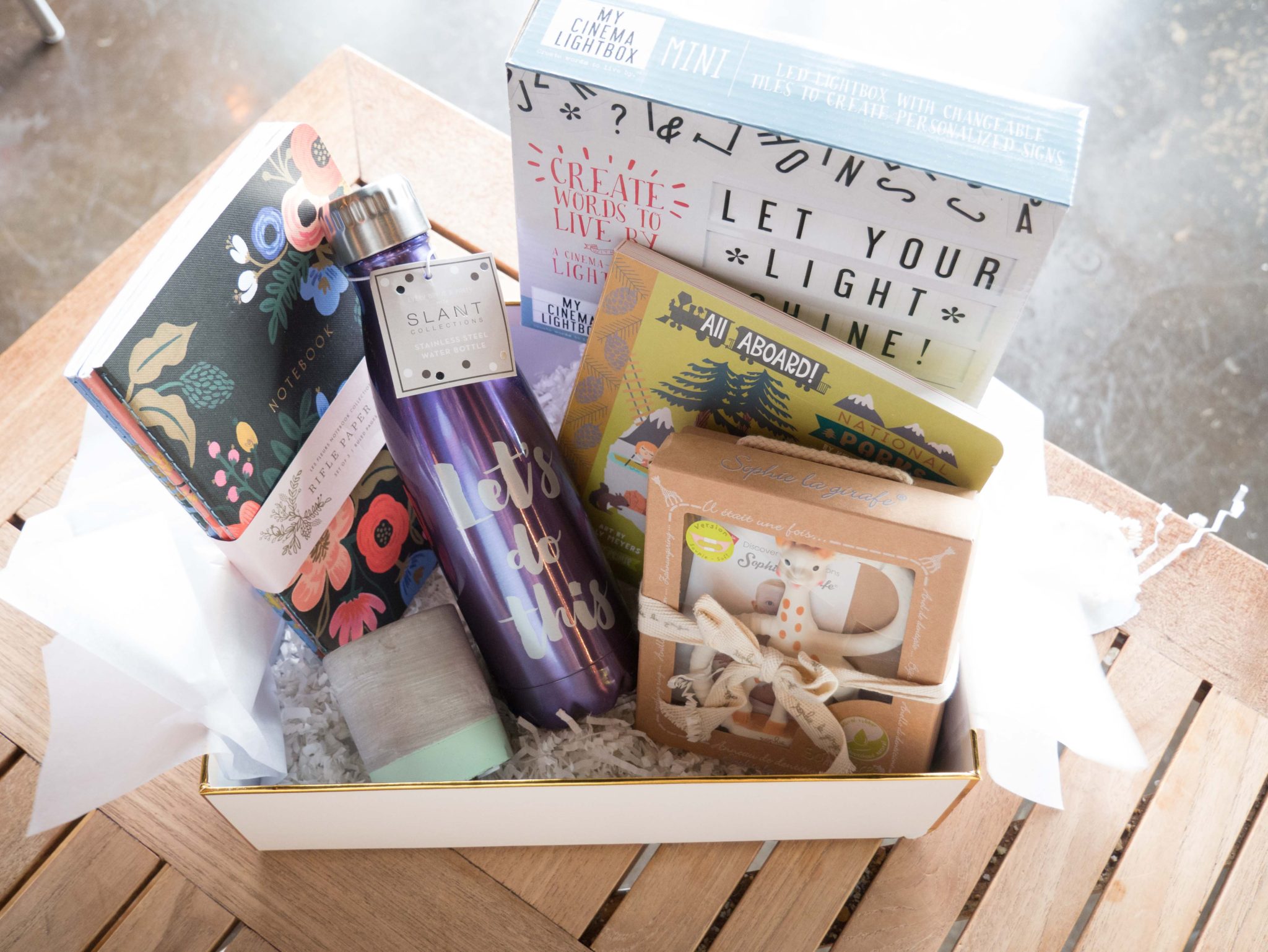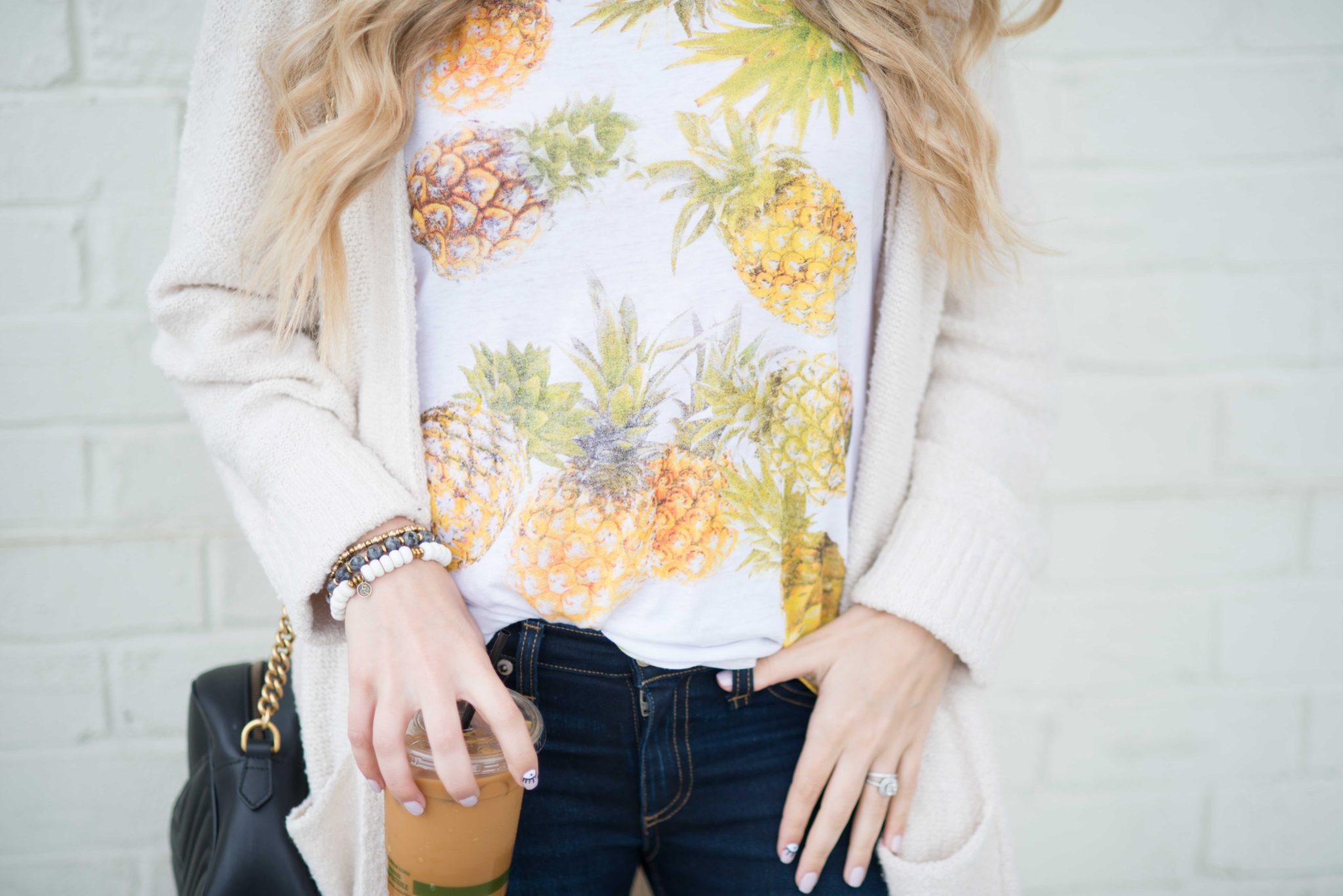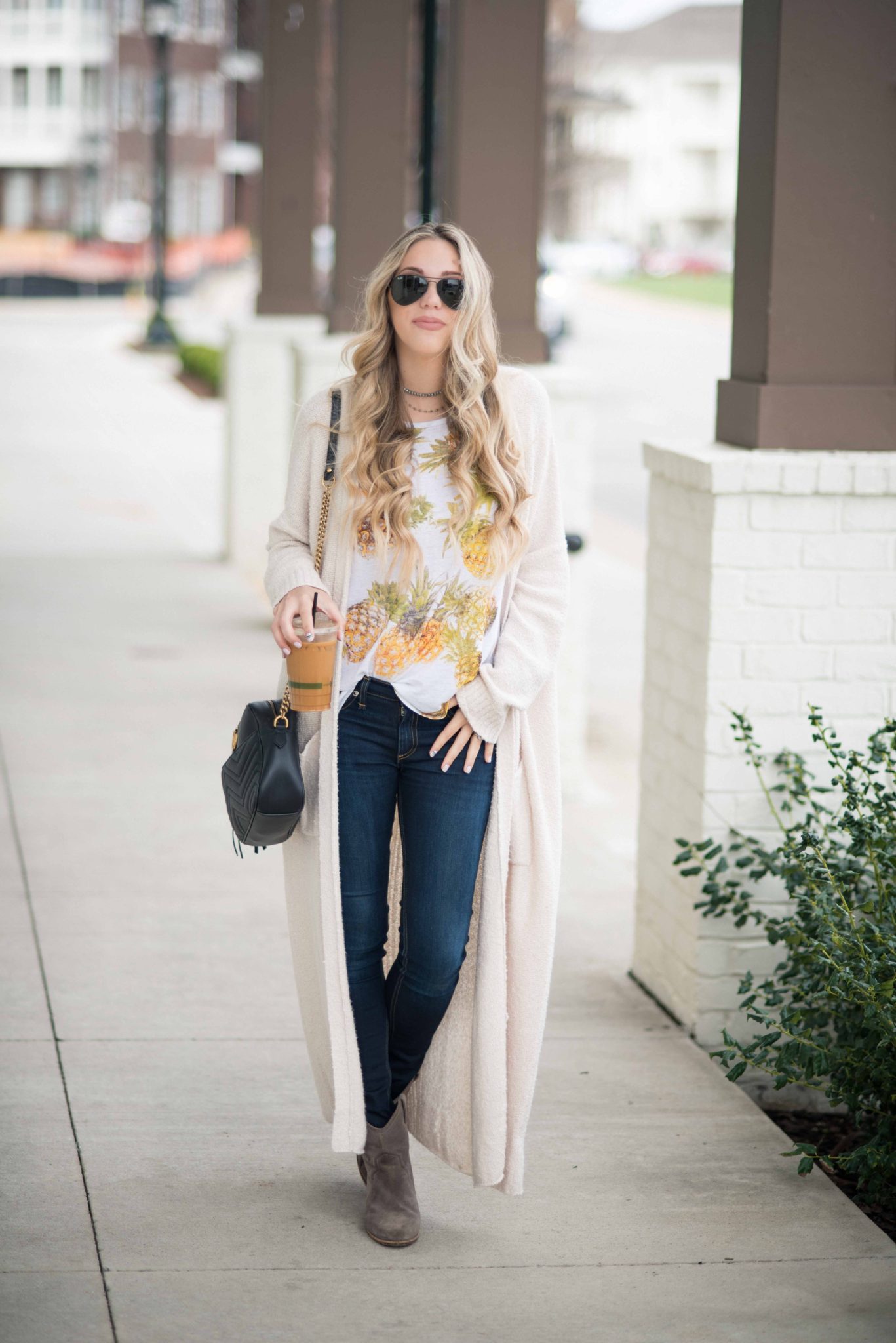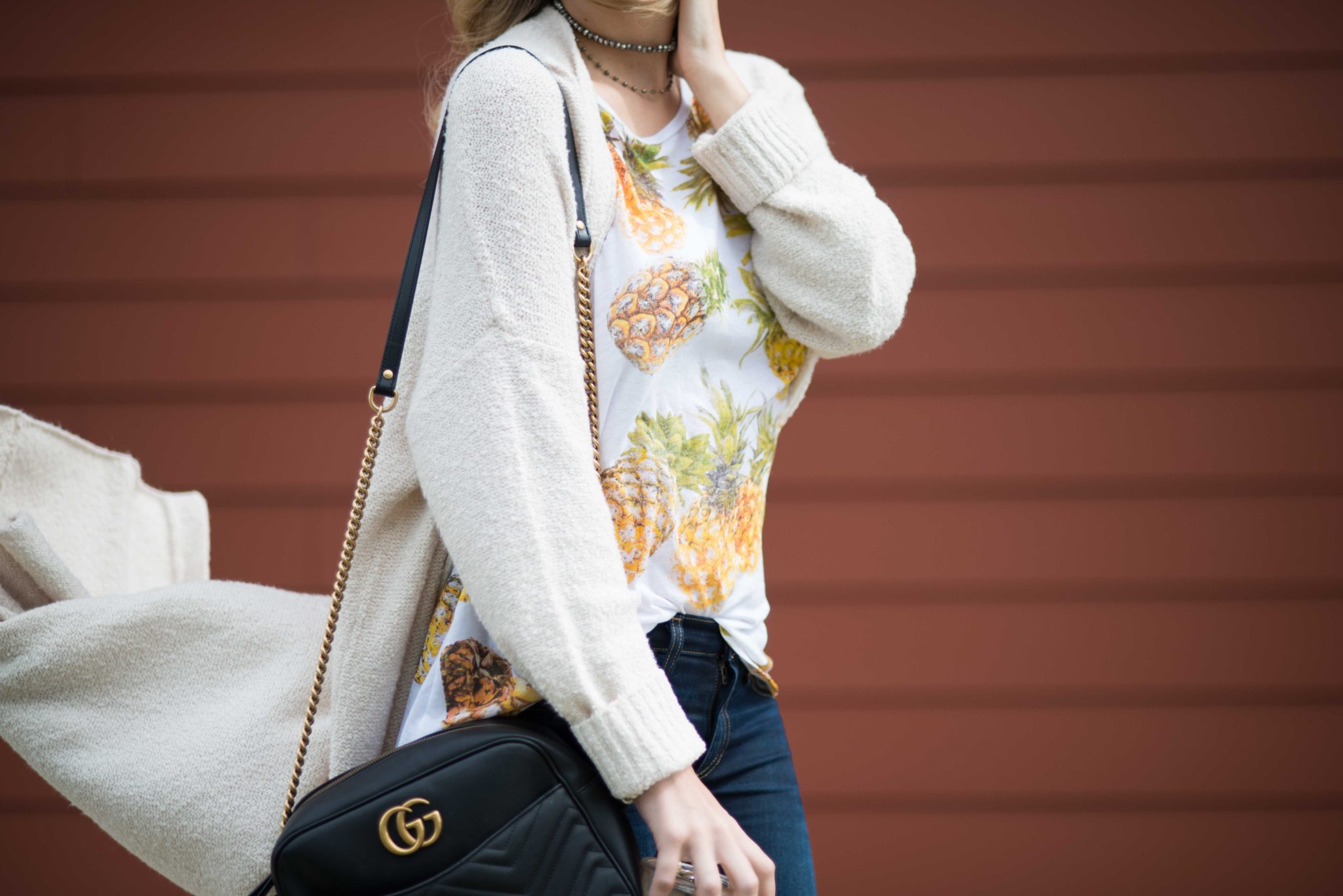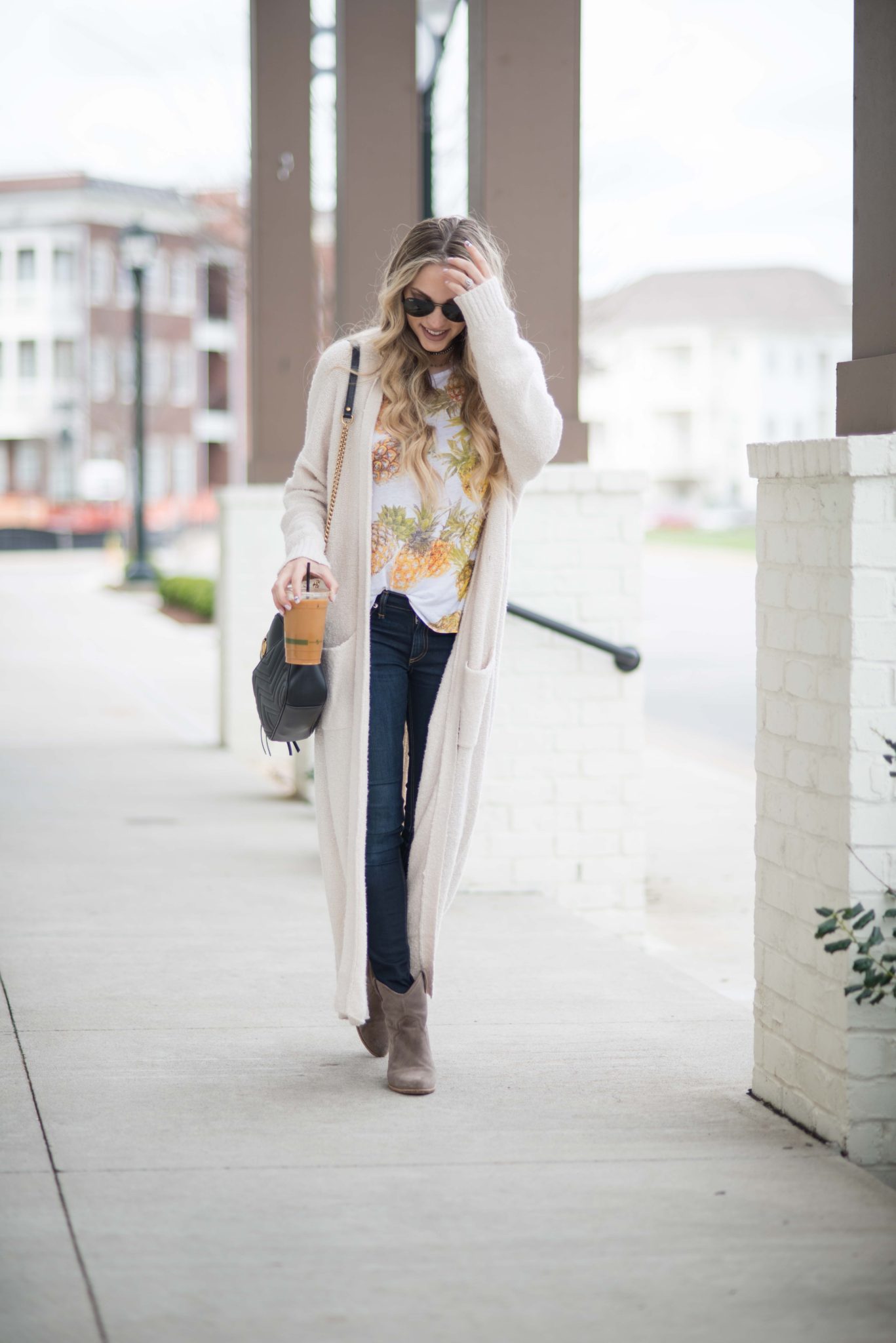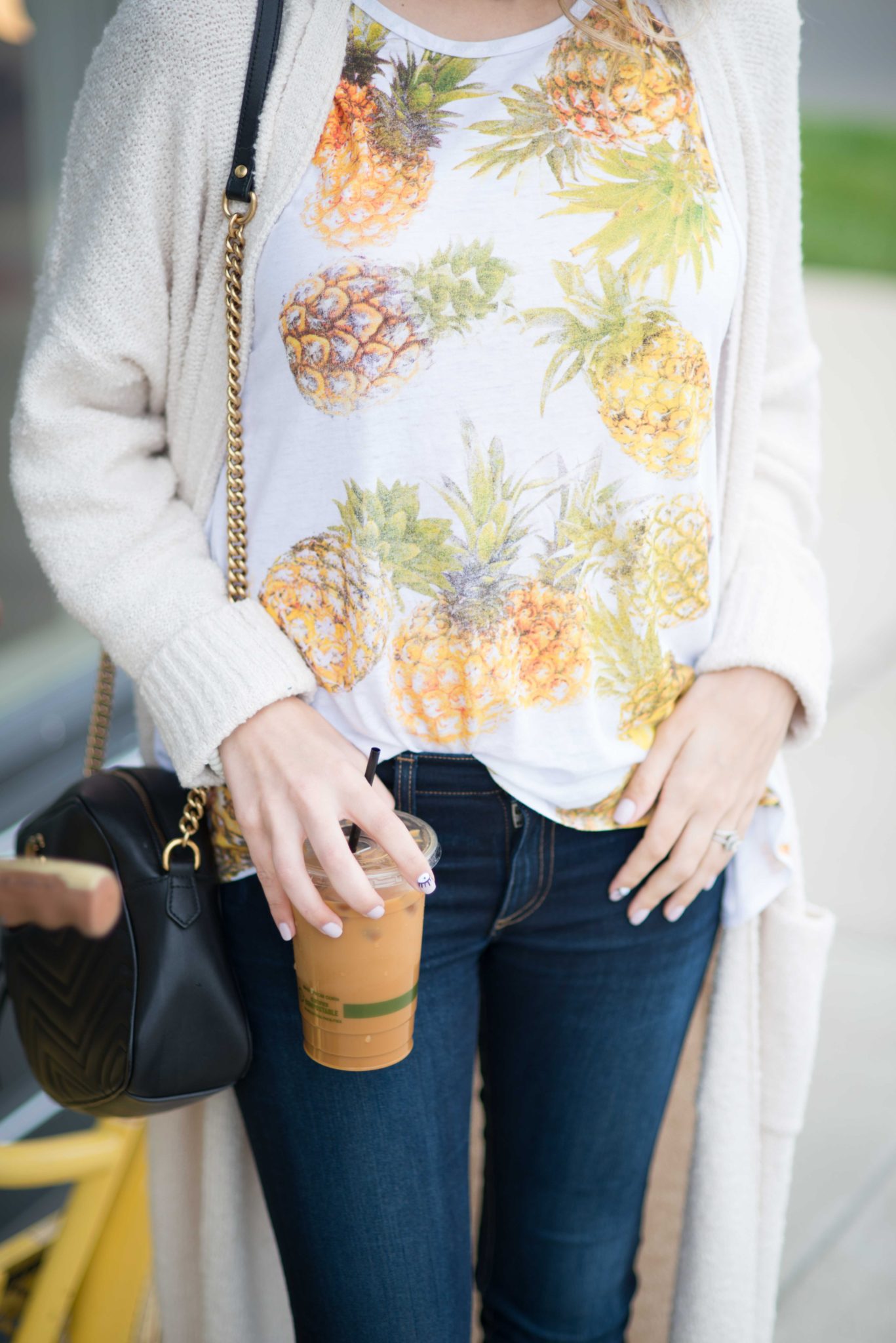 Pineapple Tank | Duster | Skinny Jean | Necklaces | Booties
I've been still living in my robe.. I mean duster, but I'm starting to be styling spring looks with it much more these days. I'm not a fan of too much bright color, but I love things with summer vibes. So this pineapple tank top that has more muted colors, is my jam. It would also be adorable styled with cut off denim shorts and lose the duster once it's too warm to wear it. (Until then I will be styling it with everything.)
I love to stack a bunch of necklaces with a graphic tank. These Mary Kathryn Designs are dainty and neutral enough to pair with anything. You probably know by now I wear these booties NON STOP, but this would look so cute with some sandals too.
Also, I'm doing a giveaway with Give Lovely over on Instagram. Make sure you head over there to get your chance to win one of these lovely gift boxes! You will just need to be following both of us, and like the picture as well as tag some friends that you think would love one of these. Nothing beats a good mail day, and how amazing would it feel for one of these to pop up at your doorstep?! The packaging is just adorable.They have several themes you can choose from that are pre-created for you. Bride to be, mama to be, teacher, etc. You can also create your own, which is the route that I took. I wanted Georgie to have a couple little surprises that he could open with me too. He loved it!
I hope everyone has a great weekend! We are off to Vegas for the ACM awards. Georgie is going to get lots of quality time with my family this weekend! Last year during ACM weekend I was also pregnant. I actually had G less than 2 weeks later. So next year (when I'm finally not pregnant) I will have a true "Vegas" time. For now, I'll be hanging by the pool with my girlfriends, just bumping away, and eating lots of good food!