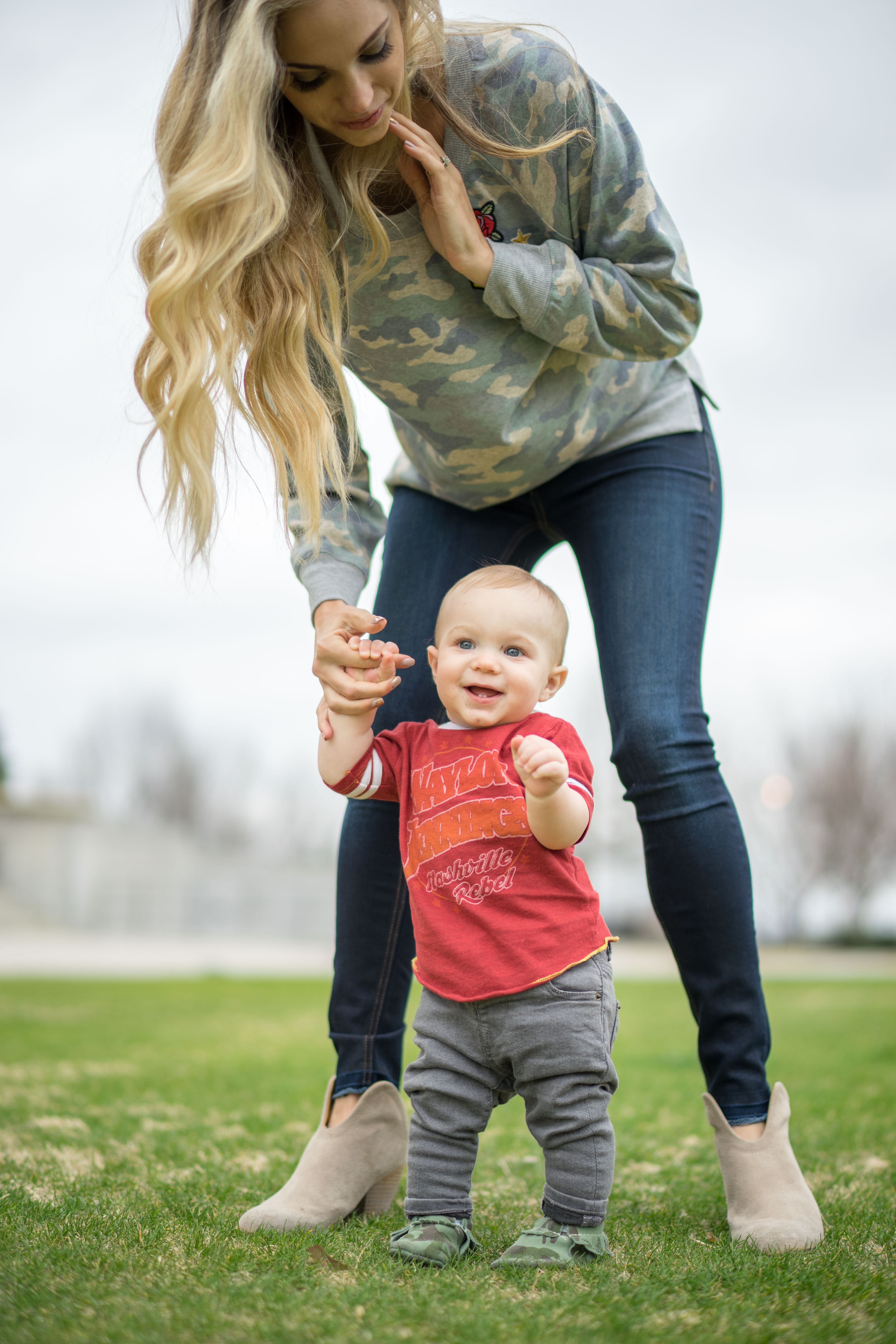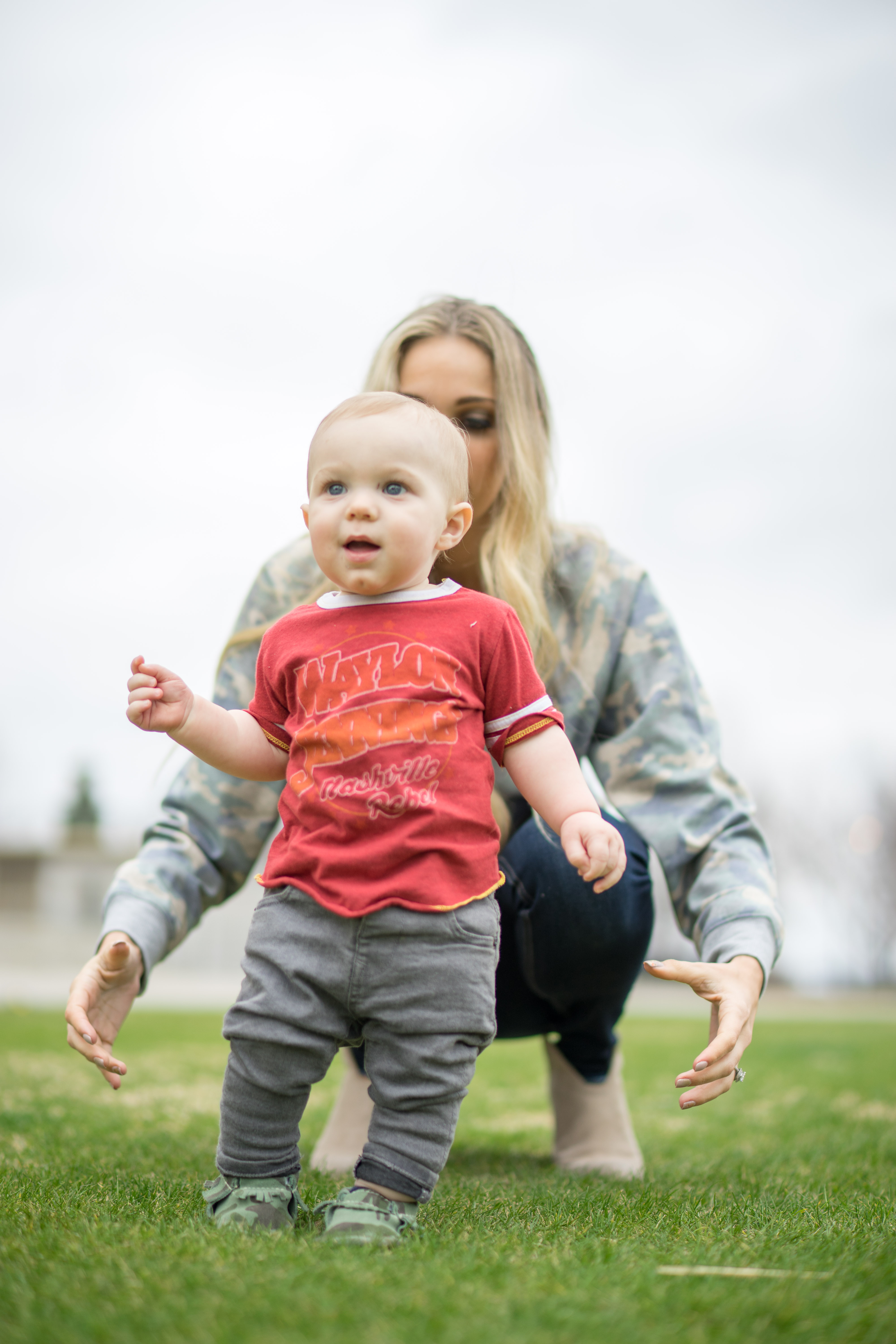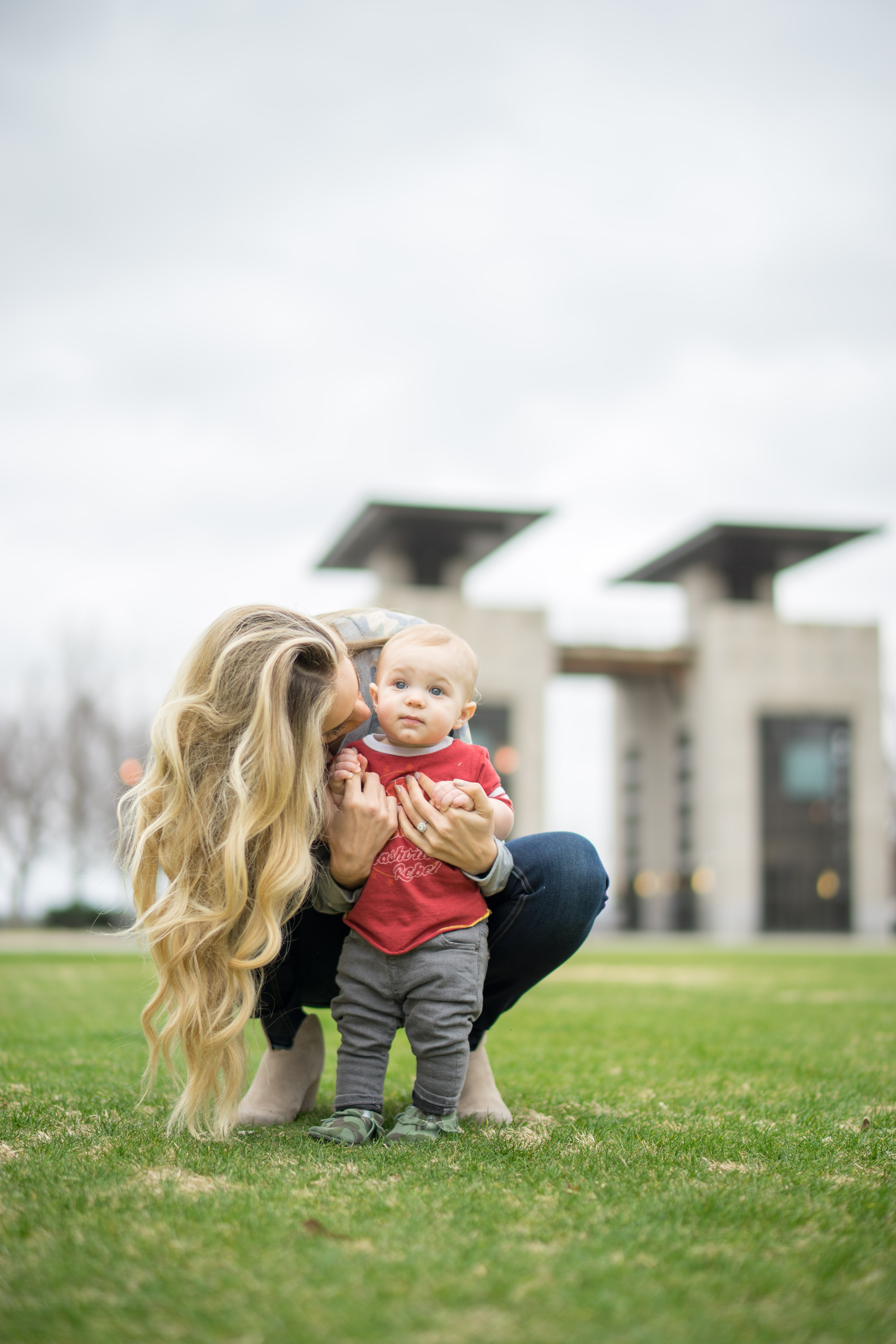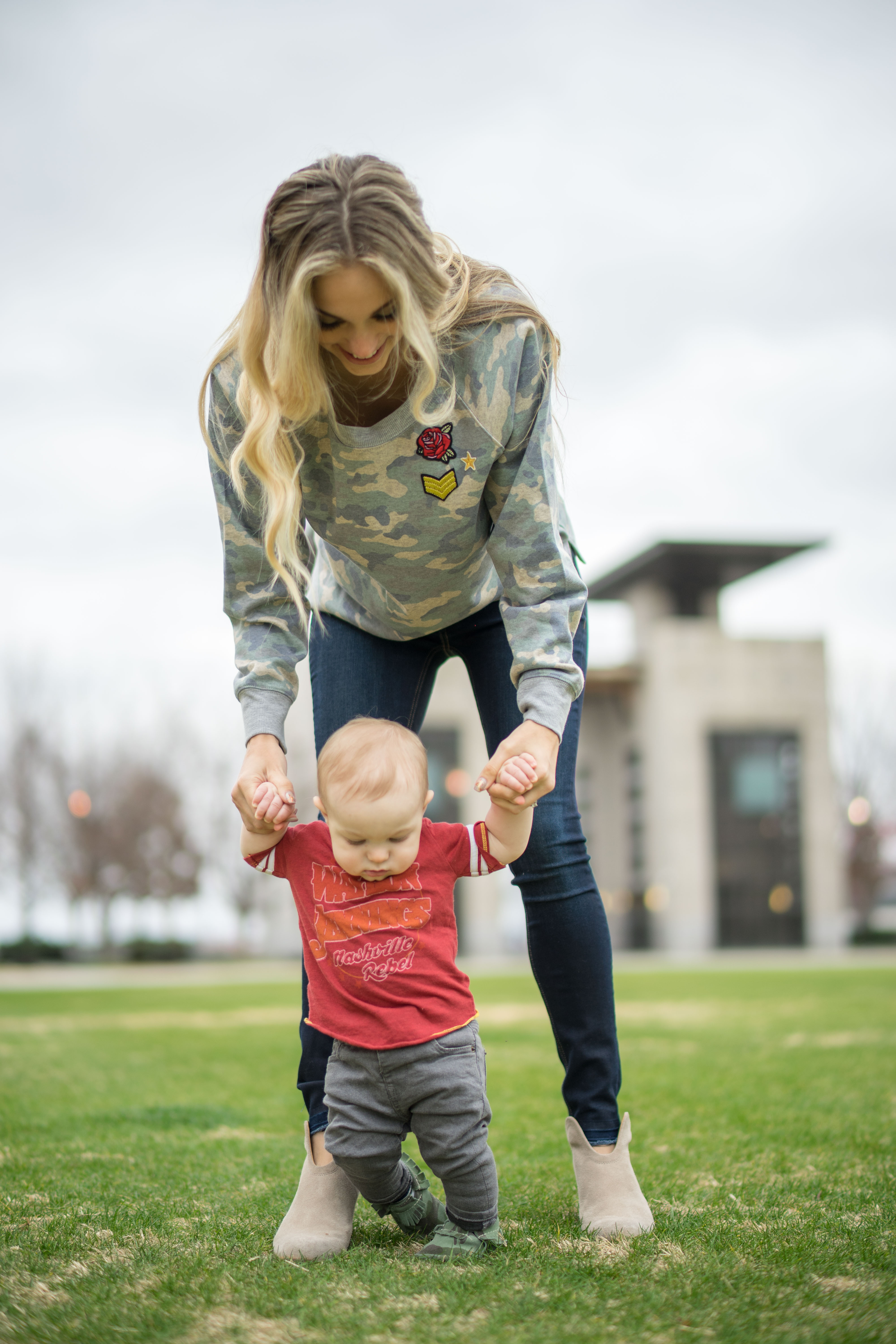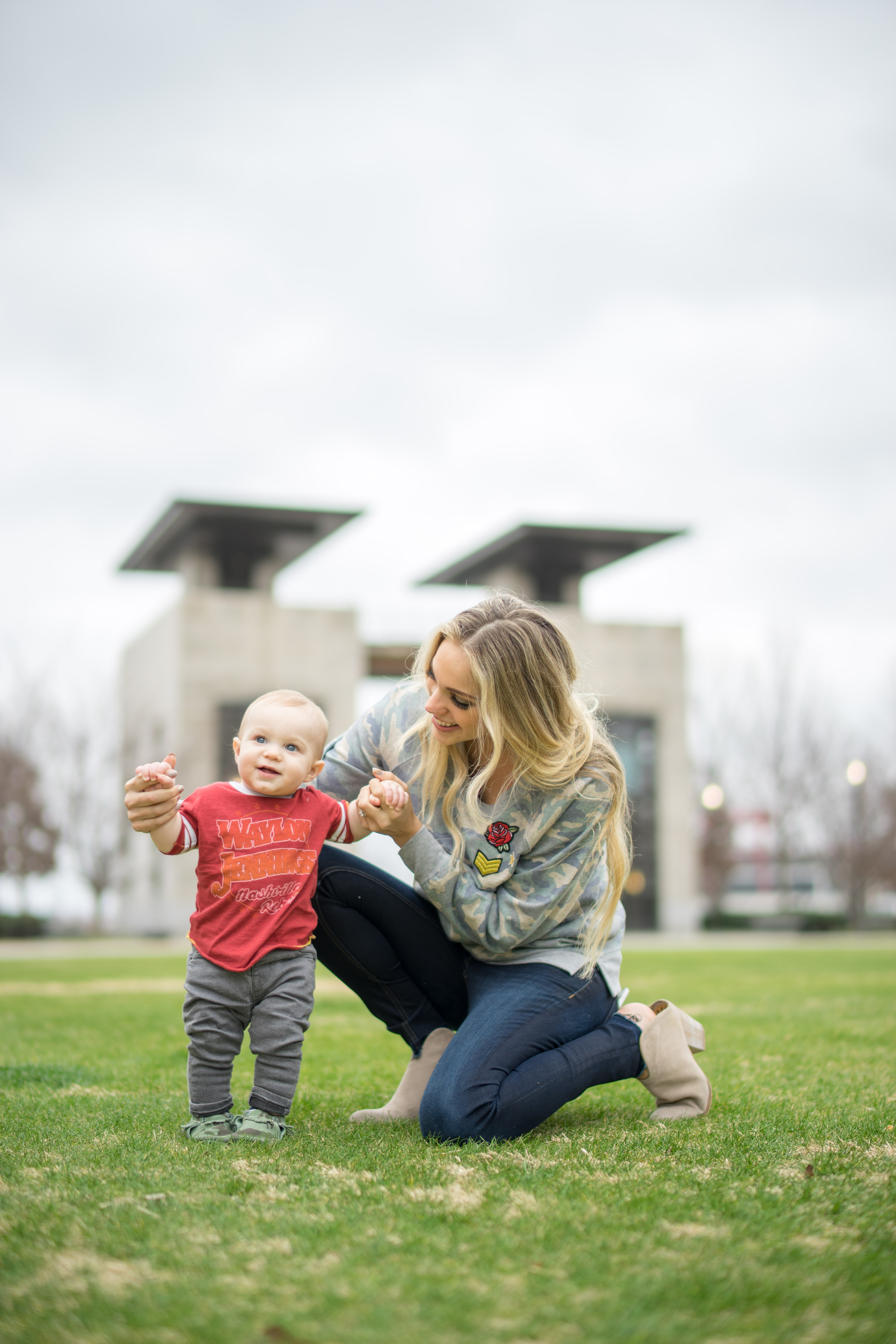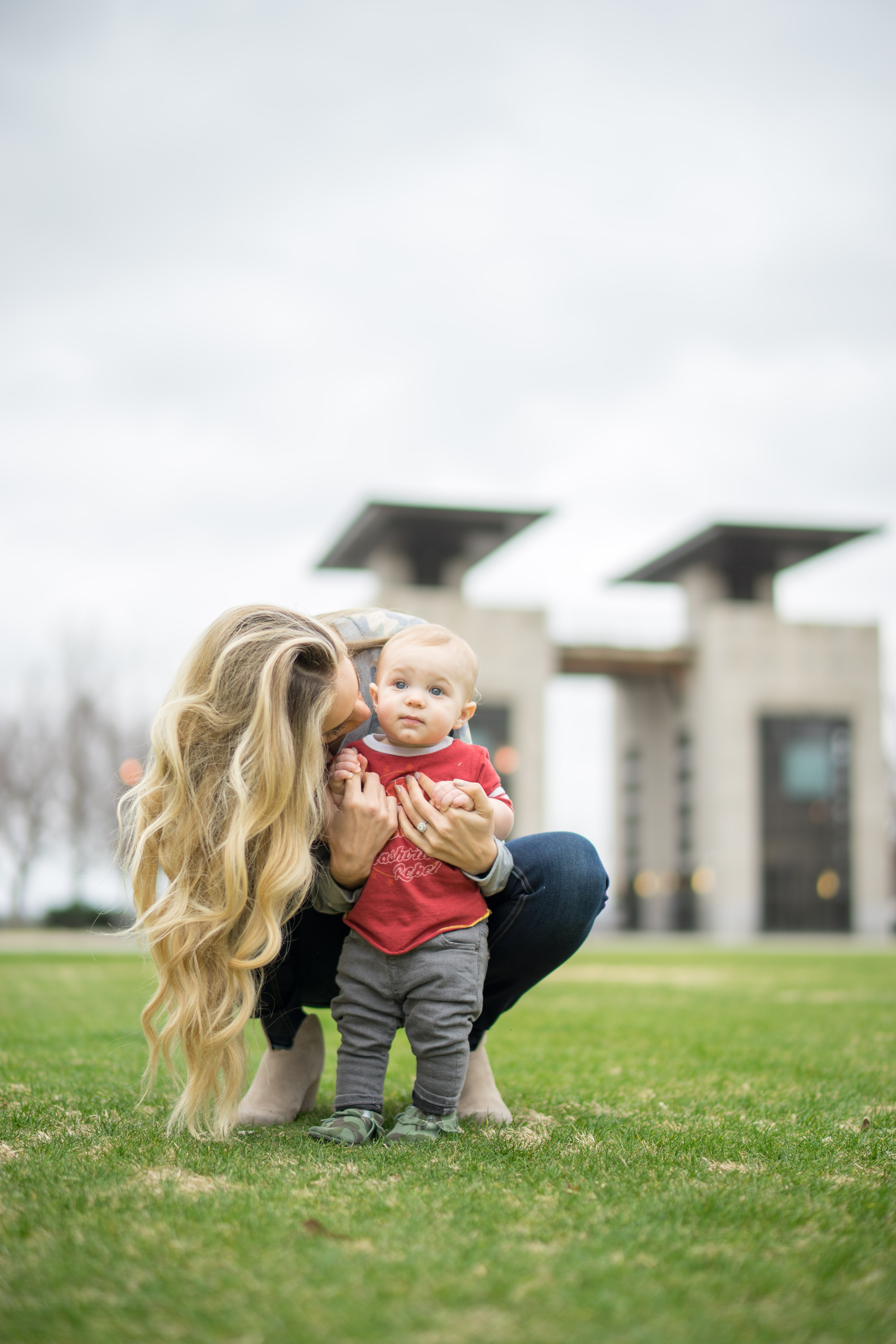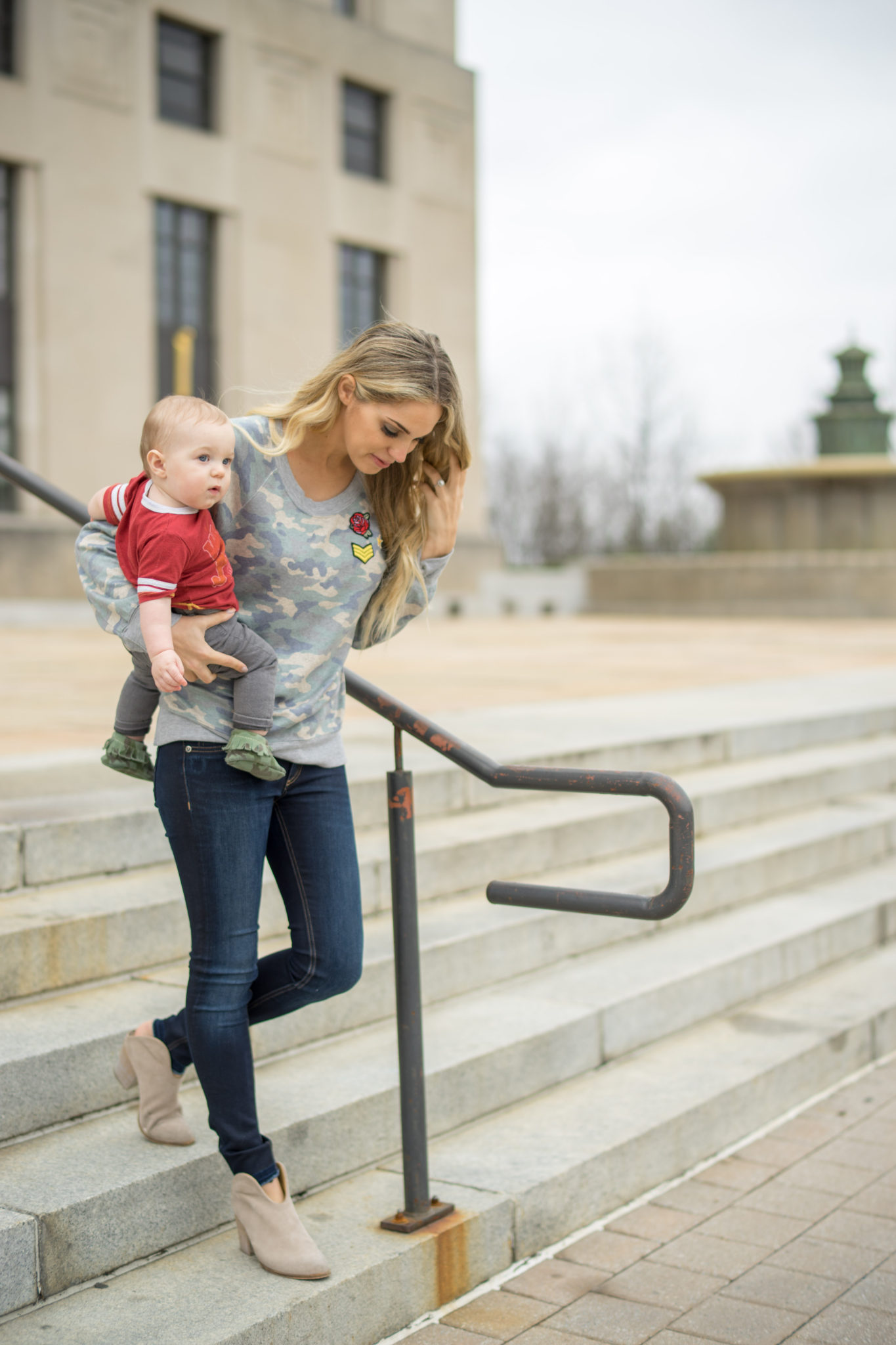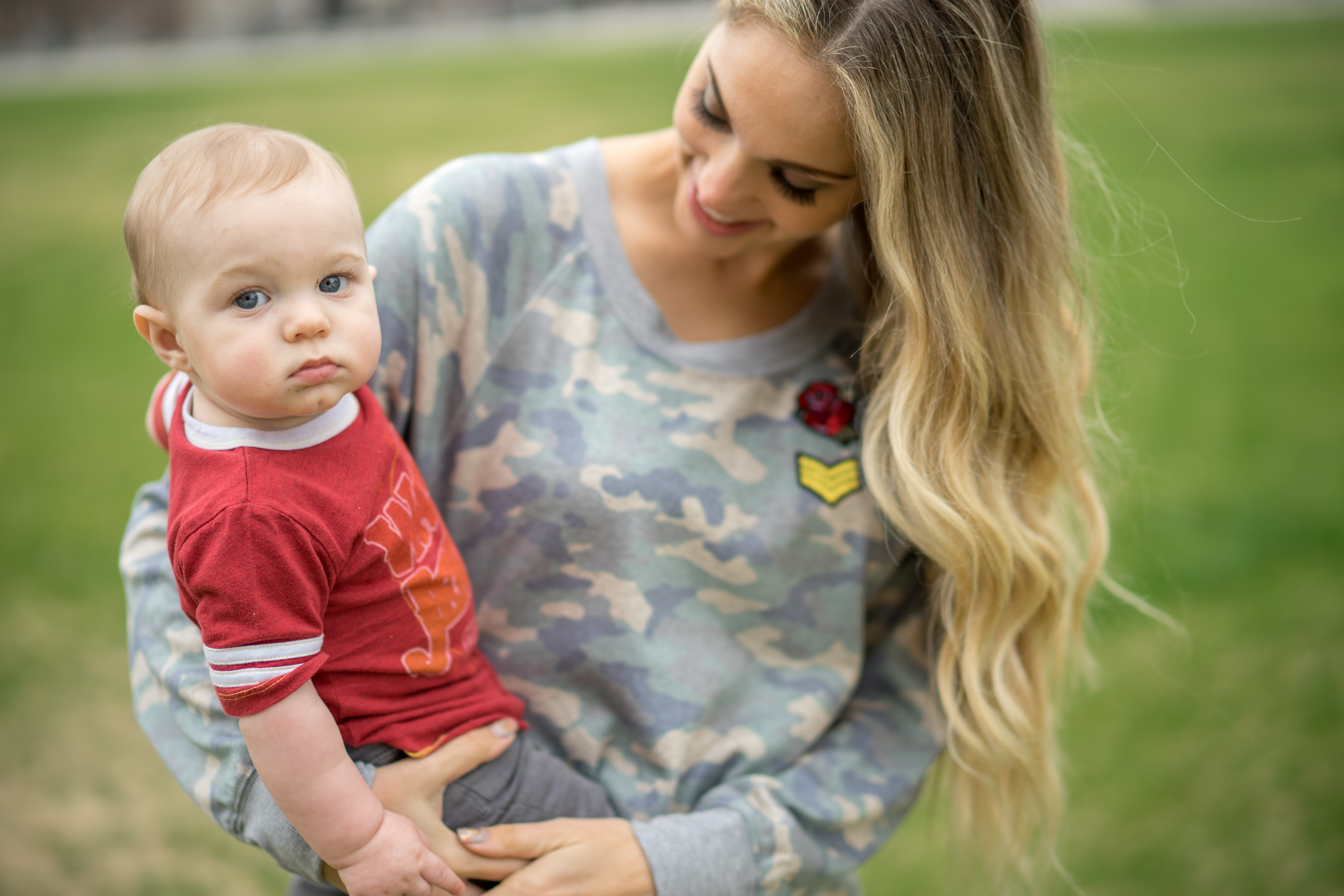 On Me: Camo sweatshirt | Skinny Jean | Slip-On Bootie
On Georgie: Camo Moccasin | Jeans (much softer/strechier than a typical jean) | Waylon Jennings Baseball Tee
Are there any other mamas out there that get just a teeny bit sad when their little hits a big milestone? Of course I burst with pride, but it's always bittersweet because he has gained independence and needs me just a little bit less. Georgie has always been a very active little one. He was quick to roll over, crawl, and now take those first wobbly steps. The boy would prefer skipping walking all together and just run free! (Keeping up with him helps me get my excercise in daily!)
We've taken him to the zoo and to playgrounds, but his face lights up the most when he is in a big open field. Endless room to run and play!
Since he is such a mover, I've had the hardest time keeping shoes on his feet. The only ones that seem to do the trick have been the Freshly Picked moccasins. They are soft, but give his little feet protection now that he is crawling and walking around everywhere.
I have the leather pair in a stone, because they are so neutral and he can wear them with virtually everything. Recently, we also got the camo color. I treat these as a neutral as well. G is all boy so they fit his little personality so well!
Since finding out baby #2 is also a boy, I've had just a tinge of gender disappointment. I know that G and baby boy 2 will be the best of friends, and that makes my heart smile. However, that doesn't stop the images of me teaching a little girl "first position" and watching her from a dance stage or dressing up in matching outfits. I'm making the most of the situation, and "coordinating" with G. This camo sweatshirt with patch detailing is super soft and lightweight and goes with G's adorable moccasins.
P.S. Be sure to check out my Instagram this week for a giveaway featuring a pair of these moccasins. Trust me mamas, you won't want to miss it!