Every closet needs a good little white dress!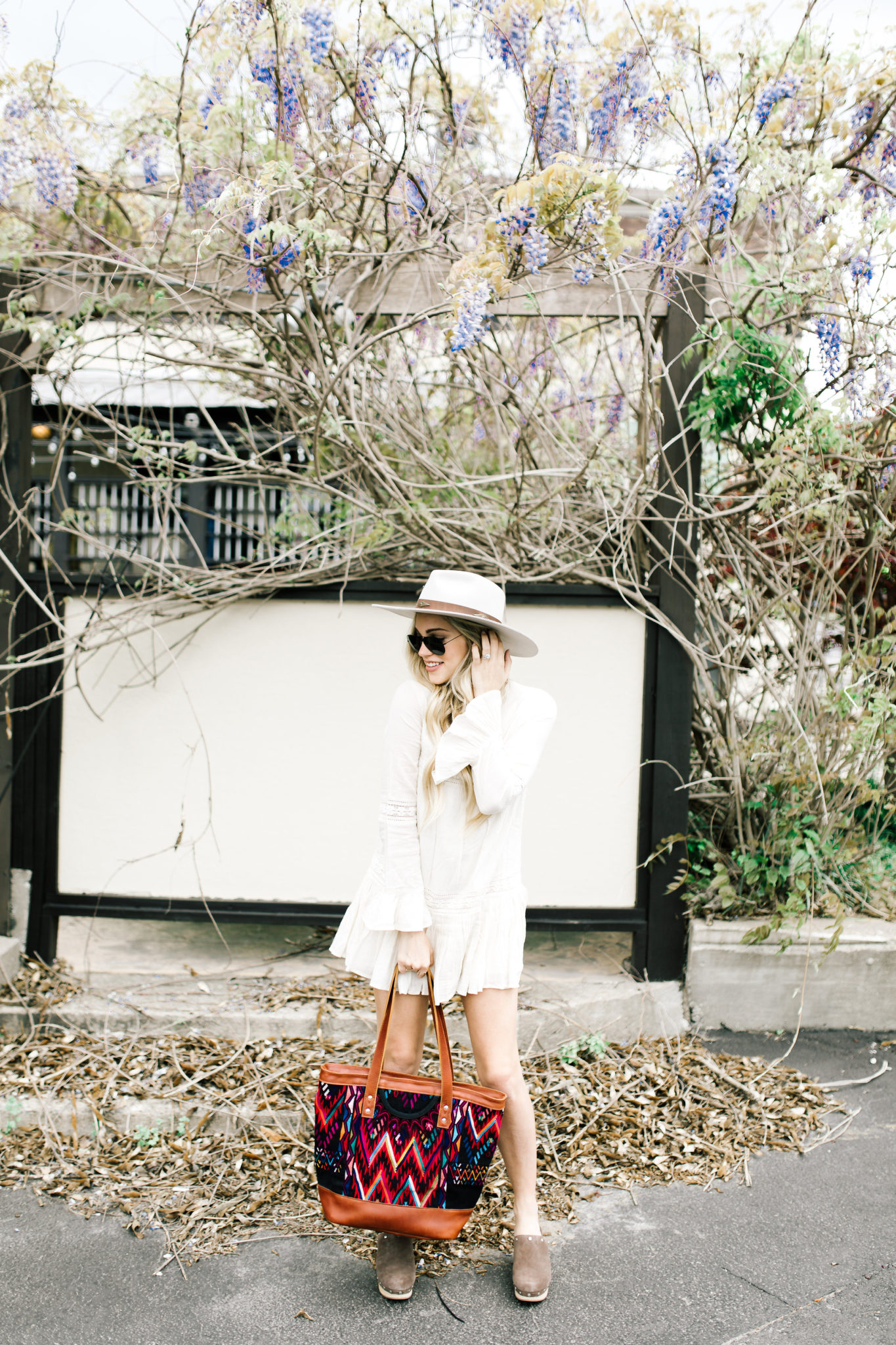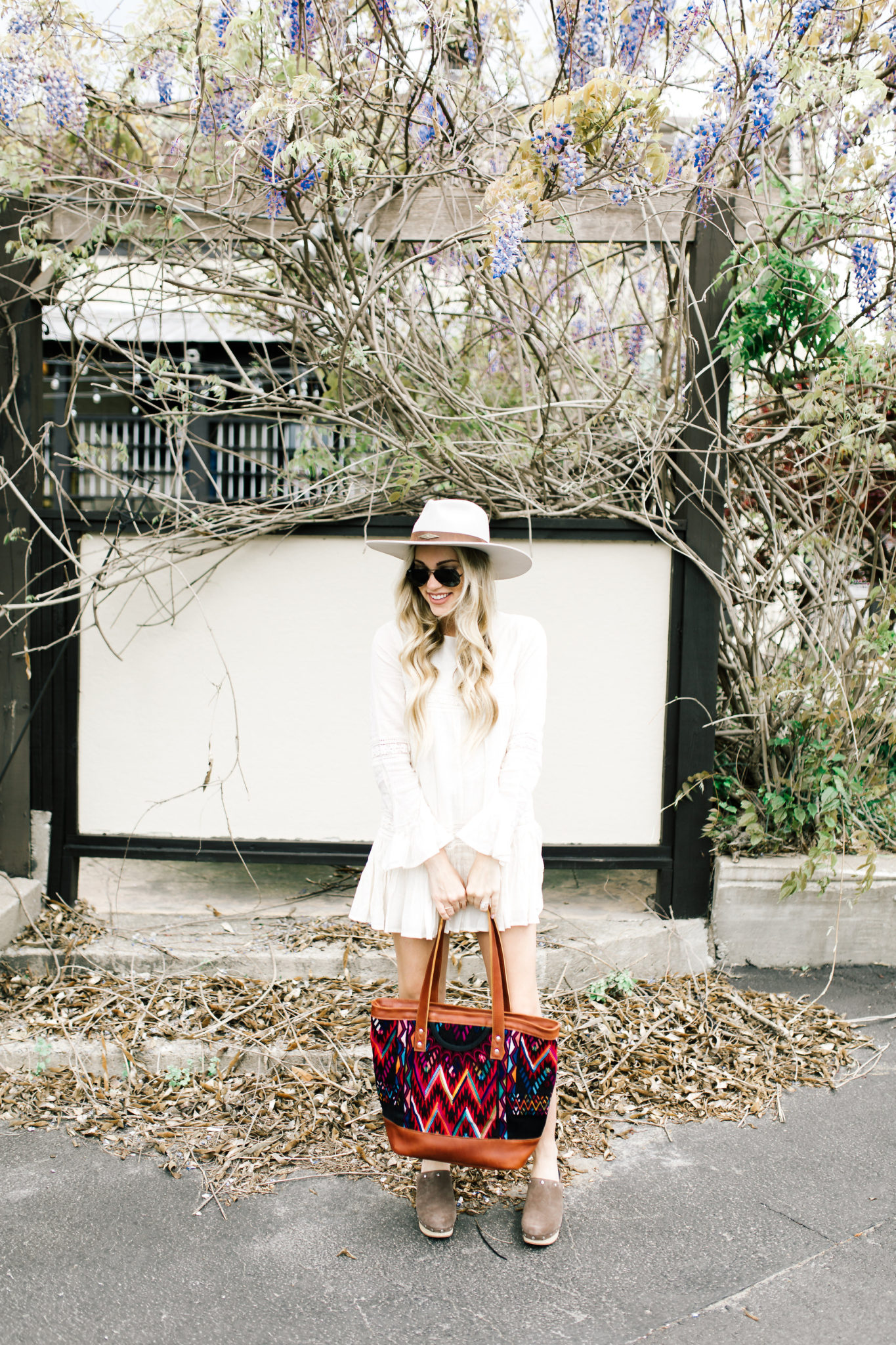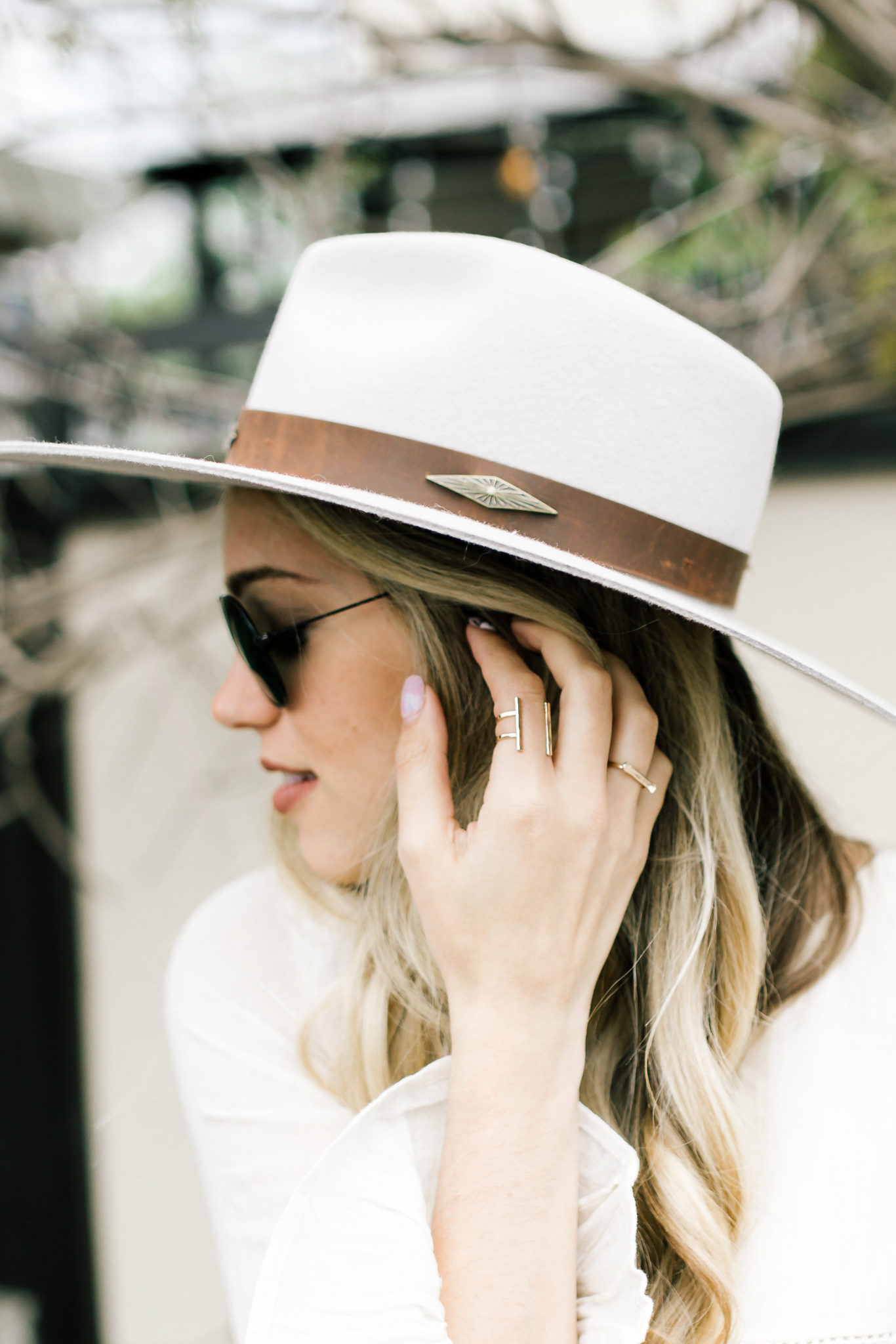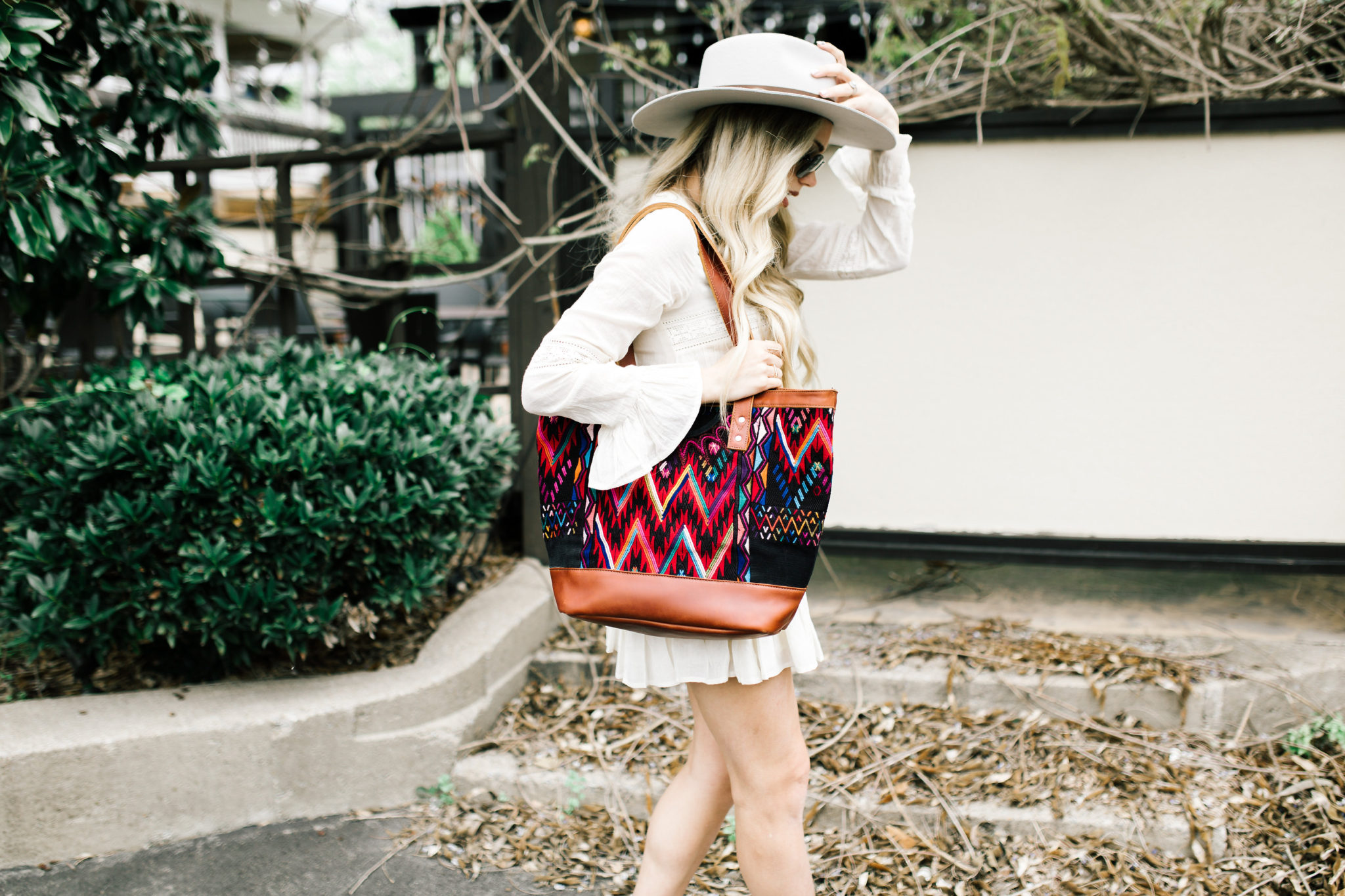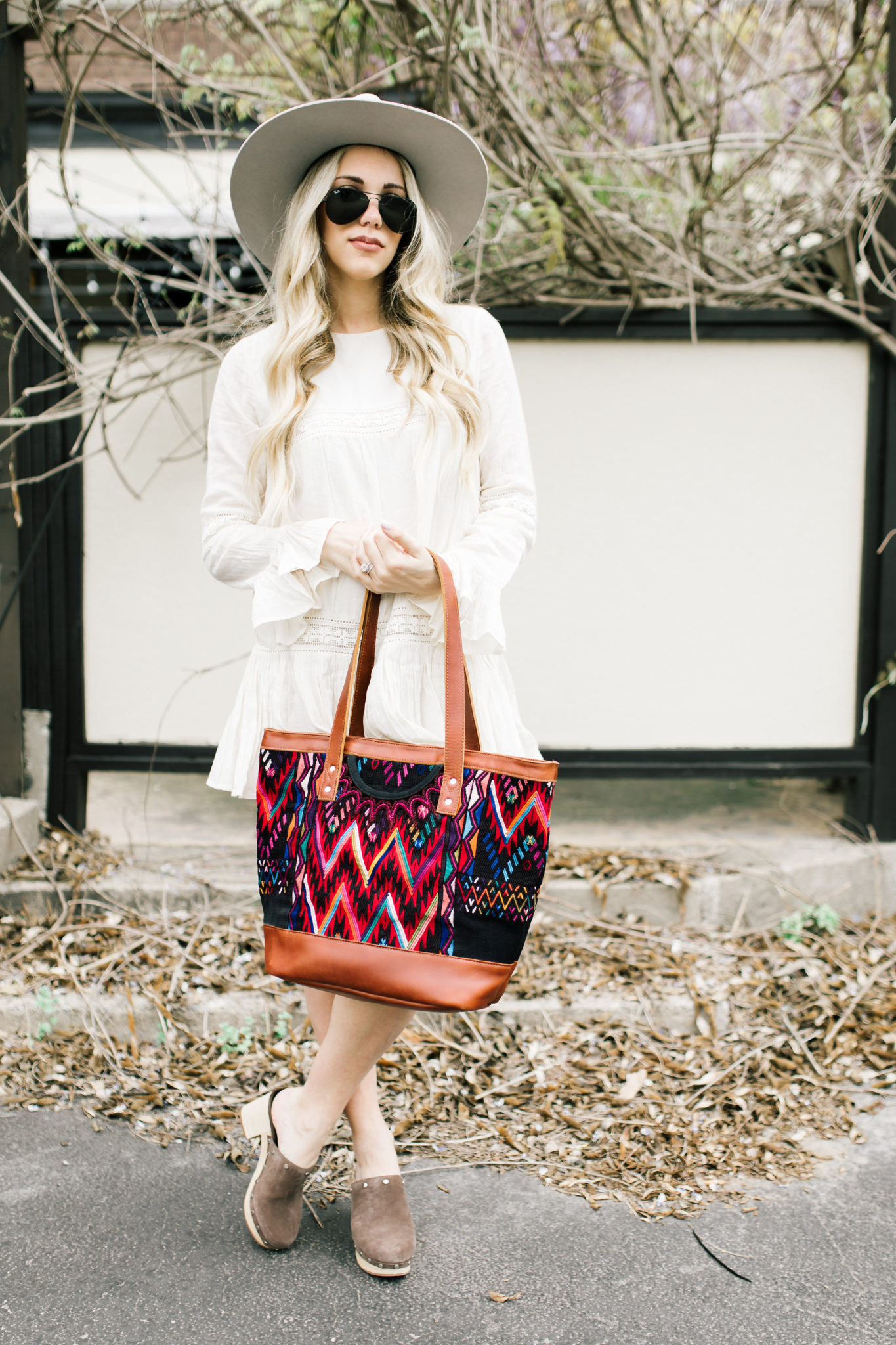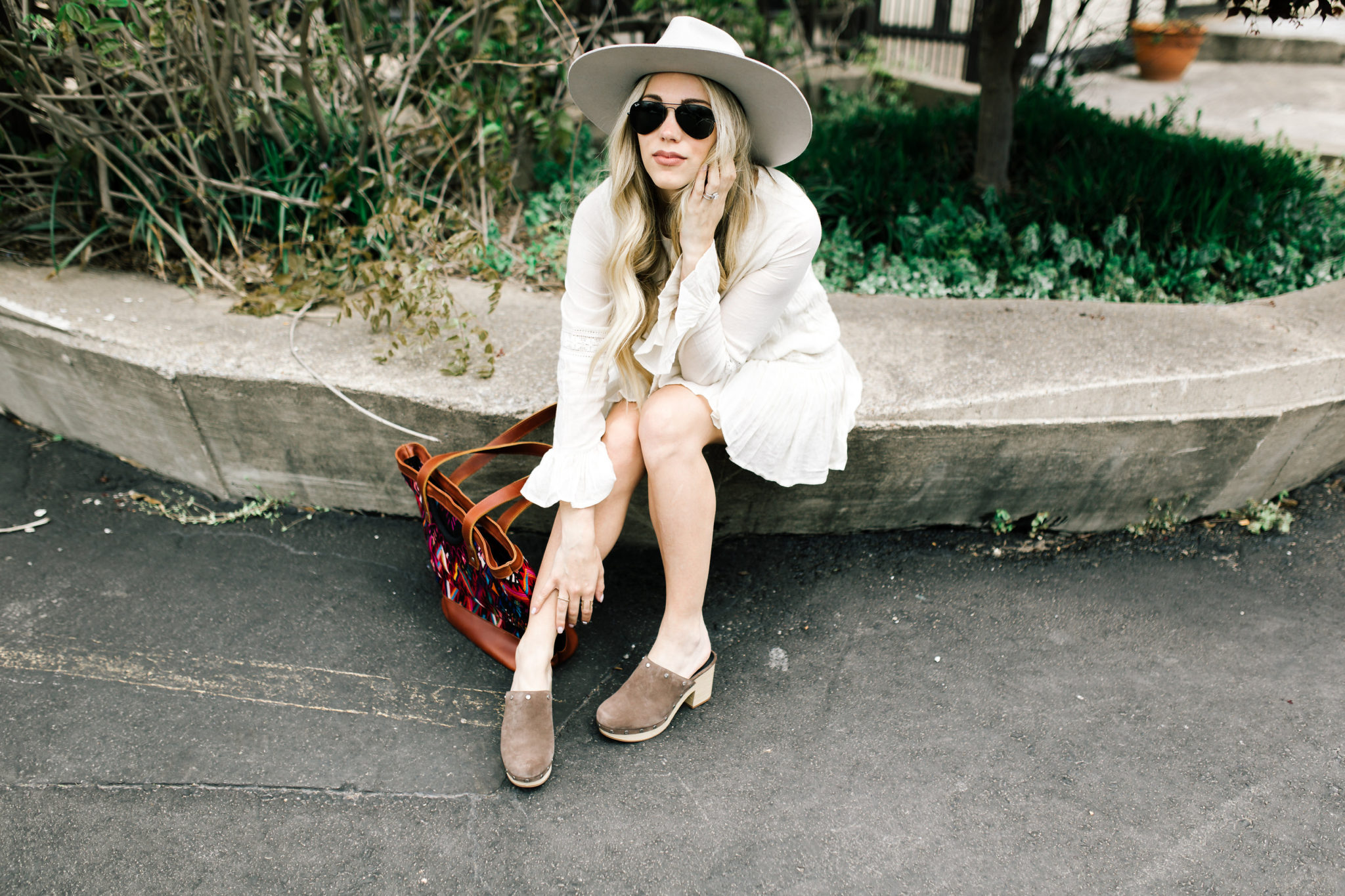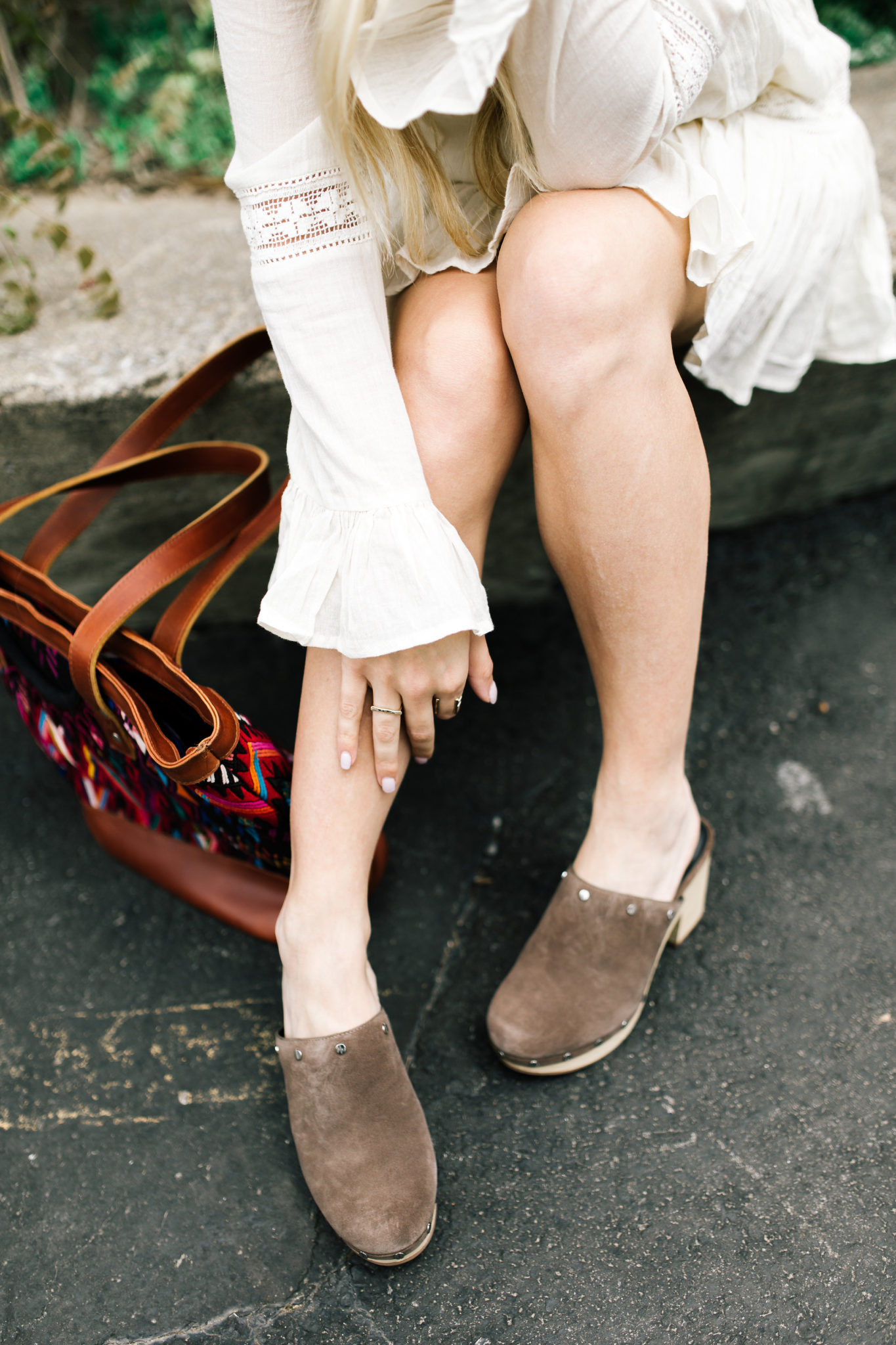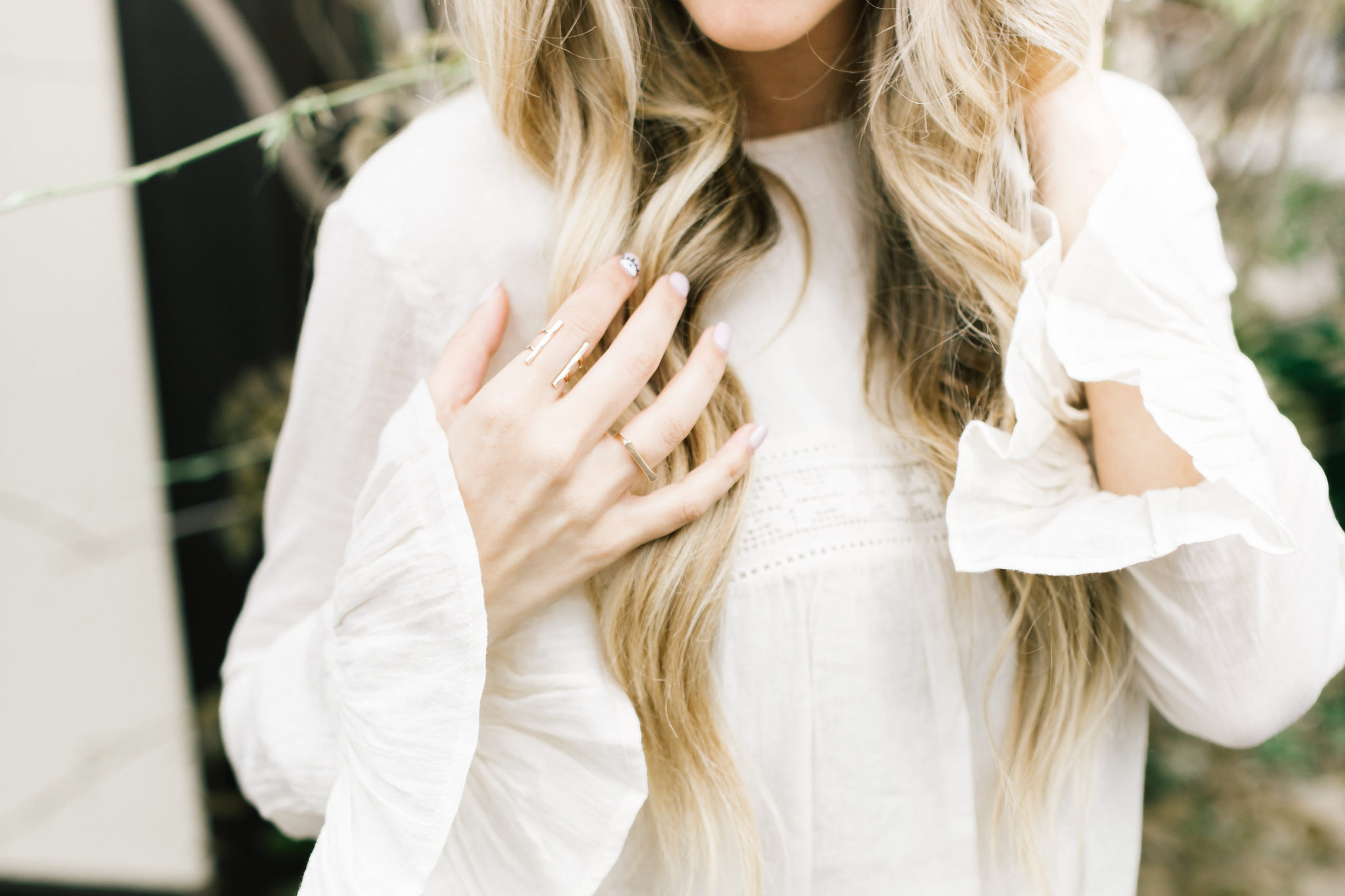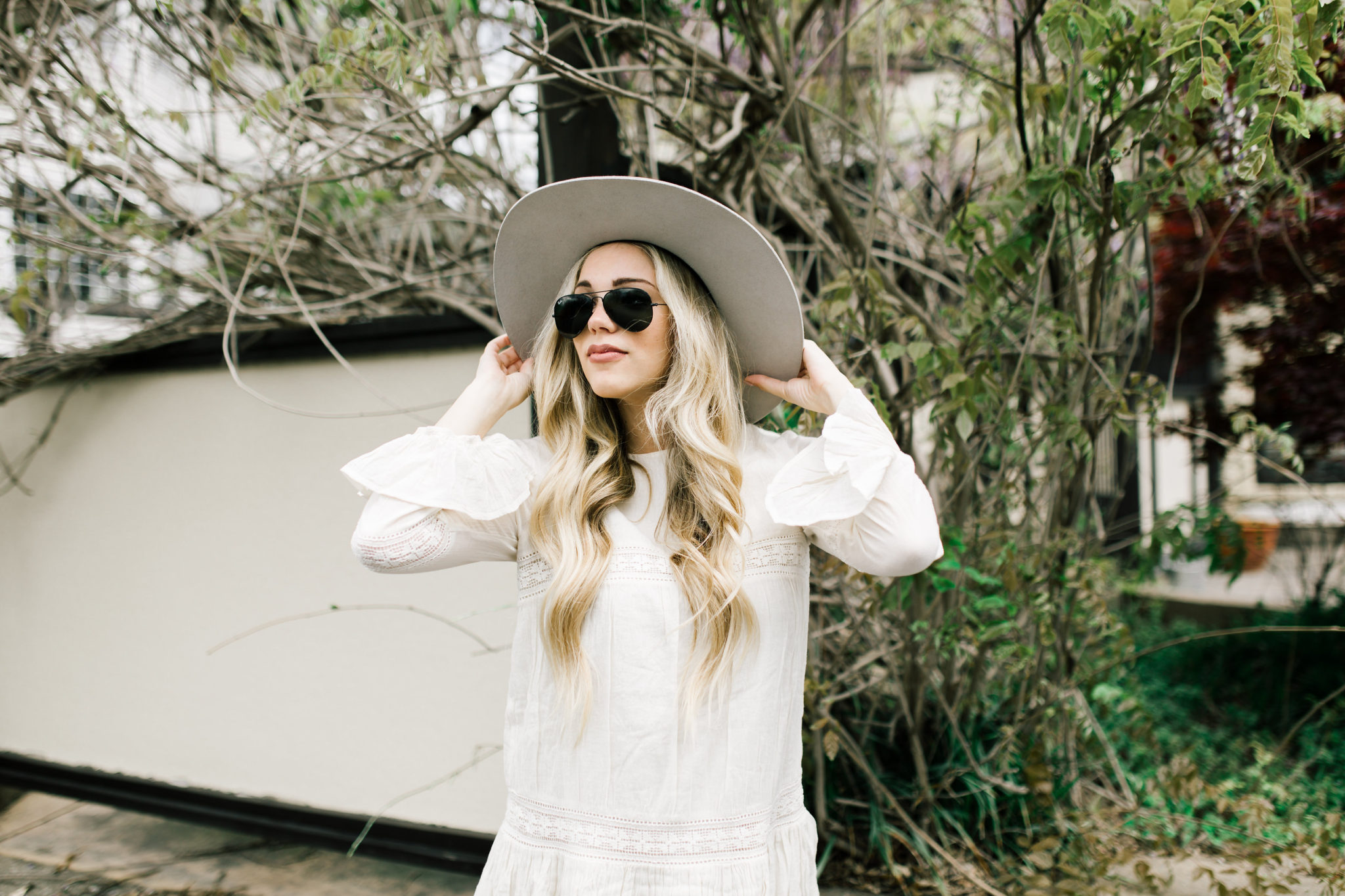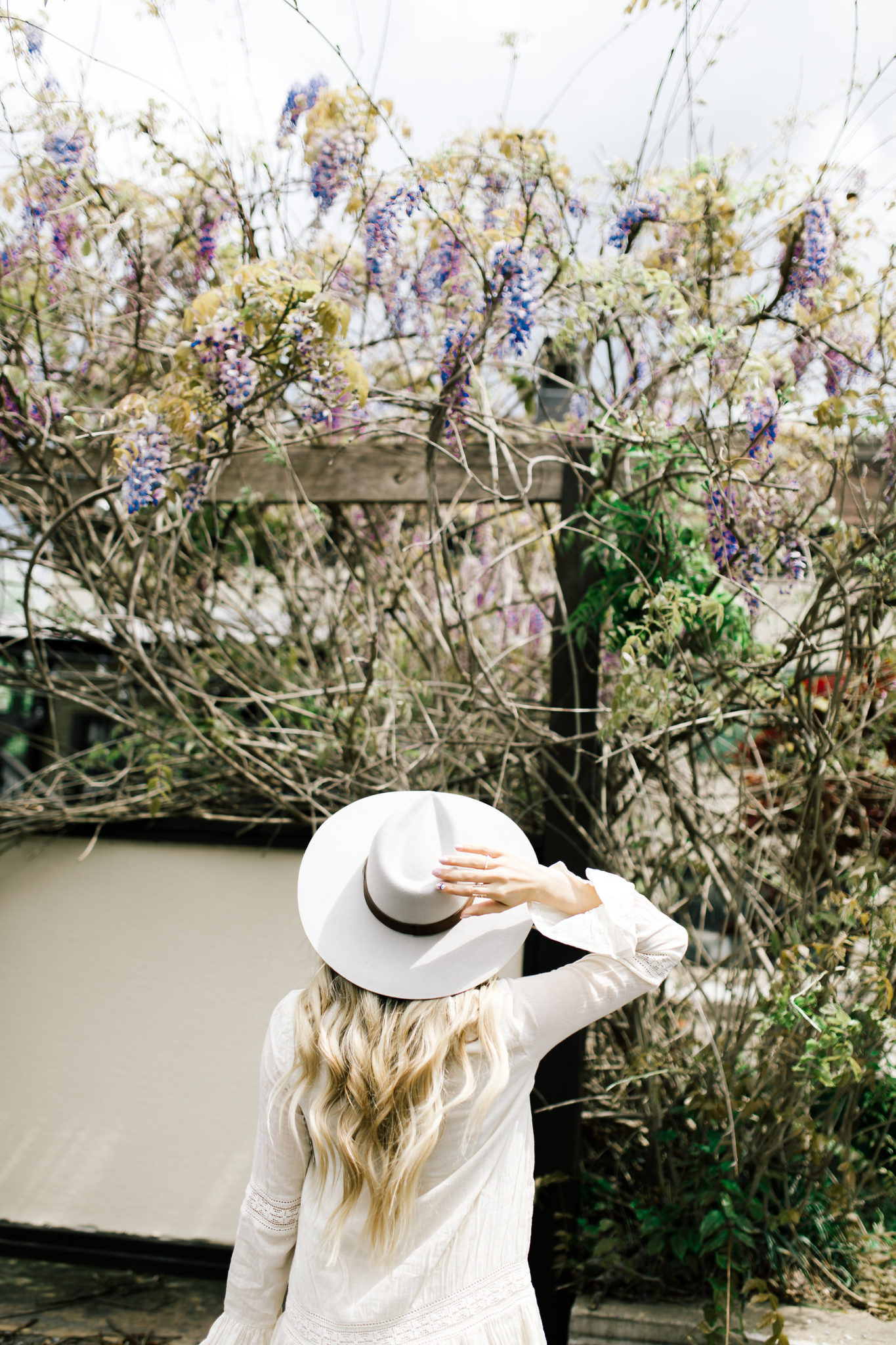 I love pairing a little white dress with lots of fun accessories!
Dress | Suede Studded Clog | Wide Brim Fedora | Embroidered Tote Bag | Open Double Bar Ring | Bar Ring
If you have been following along with me for awhile, you know I love finding charitable fashion companies. I love when a business takes initiative to do more and in give back. Nena & Co is one of those amazing companies. Each purchase helps enable them to make a difference in the Guatemalan lives of artisans that make their one of a kind creations.
The give back by providing purified filtered water or a scholarship to help Guatemalan artisans receive a better education.Their "One of a Kind Collection consists of products constructed using curated vintage fabrics purchased from loyal Guatemalan market vendors." How cool is that?! I love knowing that not only is this bag one of a kind, but an artisan took the time to craft it. The bag has already lived a life and has a story! Plus, it helps that artisan better their life in the process. Since this is such a special company, I couldn't just keep all the goodness to myself. Head over to my Instagram (@beauandarrownashville) to enter to win one of these amazing bags!
Another amazing company is Nashelle Jewelry. All of their pieces are handmade in the USA using recycled materials. For each piece of jewelry purchased they donate a plate of food. I love the texture on these rings, and they would make a great gift!
Everyone knows about the little black dress, but for spring and summer I love to replace the classic with a little white dress. I love the natural look of this dress and the bell sleeve detailing. It does run pretty short, I would size up if you are on the taller side like me! I paired it with suede studded clogs. Clogs are having a moment and I am totally okay with that!
I use to do a lot of volunteer work, and since Georgie has been born I have been horrible about doing my share. It's something I really miss in my life and want to work about getting back into. While I am in baby mode, I love shopping with companies that are giving back so I know I'm helping, even if it's in the smallest little way. I would encourage you to go out and to do the same!